[Free Organic Dried Fruit Snack]Pure Enzyme - Natural Papaya and Pineapple Enzyme 500ml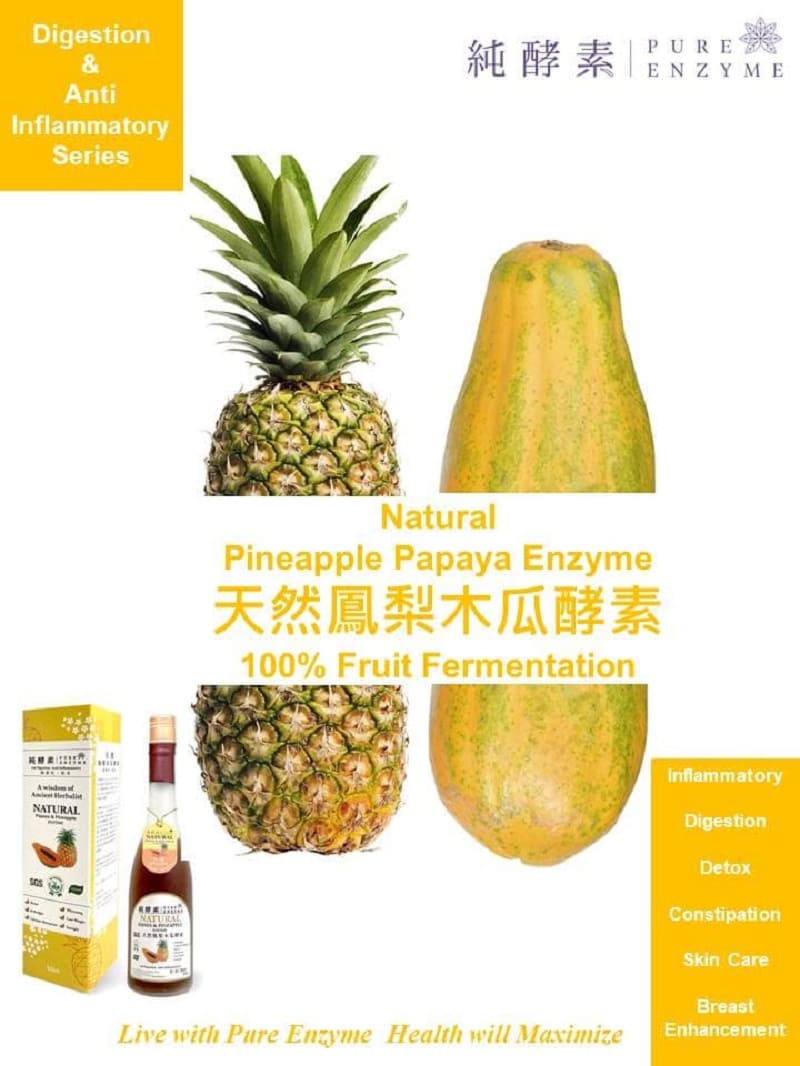 "Pure Enzyme" uses leading technology to extract root and stem of pineapple; and papaya, to make powerful papaya and pineapple enzyme that sooths assists digestion, brings intestinal benefits and promote beauty effects.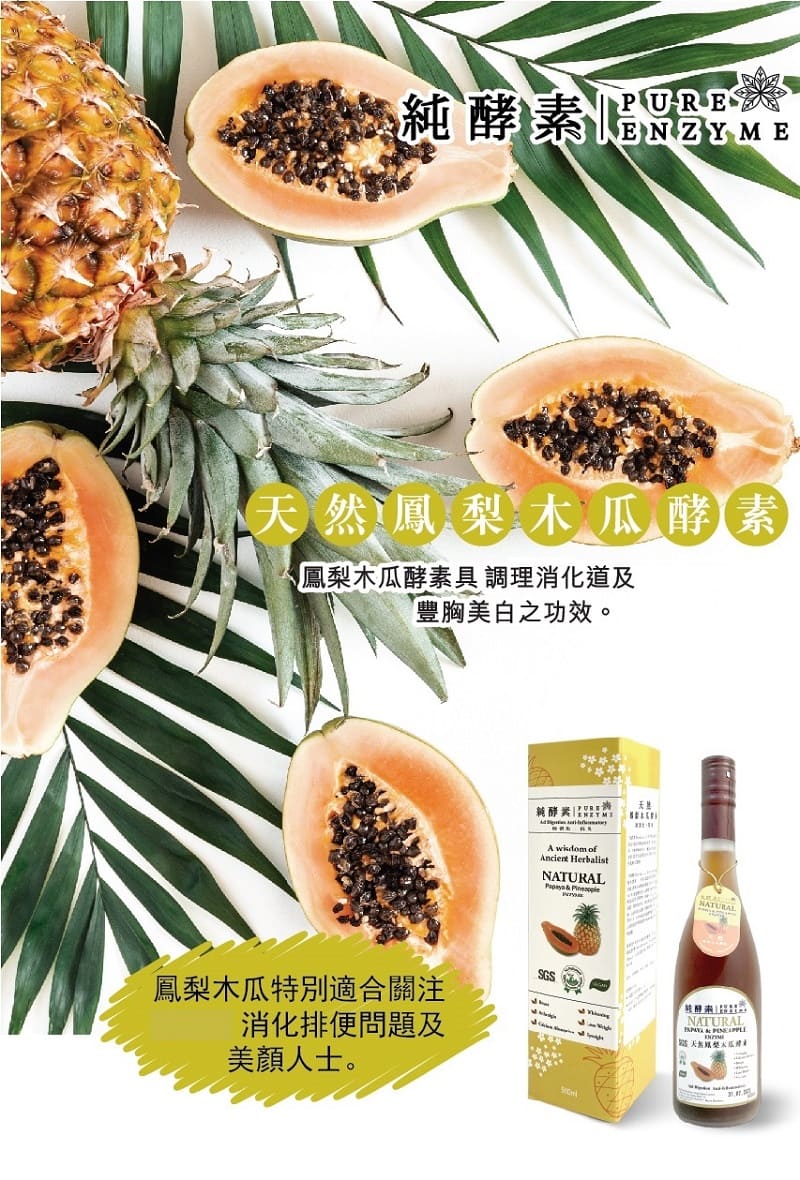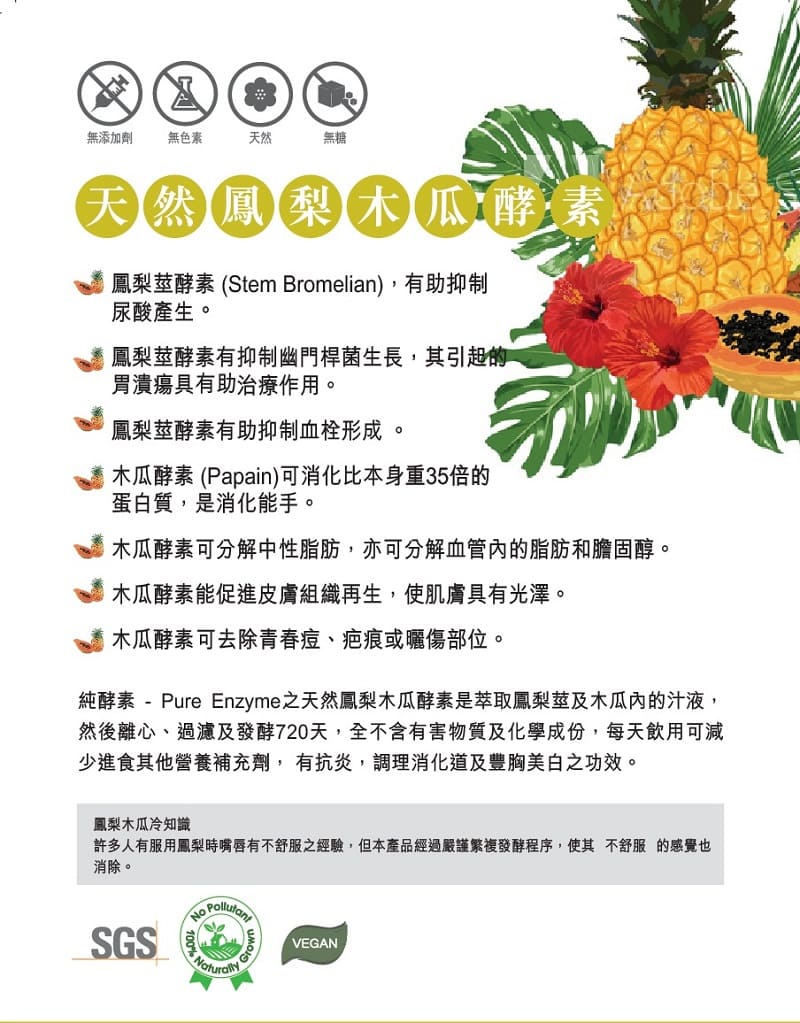 Pure Enzyme - Natural Papaya and Pineapple Enzyme is make from finest, healthy and naturally grown pineapple and papaya. They are free of pesticides, preservatives, colorants ans naturally fermented.
Good for:
Poor stomach function

Poor bowel function and bowel movements

Breaking down intravascular fat and cholesterol

Acne, scars, sunburn, skin keratinization

Breasts enhancement
---
Capacity: 500ml
Ingredients:
Pineapple & Papaya (Natural Farm), Yeasts, Brown Sugar
No added fragrance, coloring and preservatives
Validity period:
See packaging for expiry date
Product of Origin: Taiwan
---
Intake Recommendation:
Approx 1:7 ratio dilute with room temp or cold water
Storage method:
Please keep it in a cool place if it is not opened, and store it in the refrigerator after opening, and drink it within 1.5 months.
Attention:
Do not pour with hot water