[Free Organic Dried Fruit Snack]Pure Enzyme - Natural Black Mulberry Enzyme 500ml

Pure Enzyme - Natural Black Mulberry Enzyme is made from finest , healthy and naturally grown black mulberry. They are free of pesticides , preservatives , colourants and naturally fermented.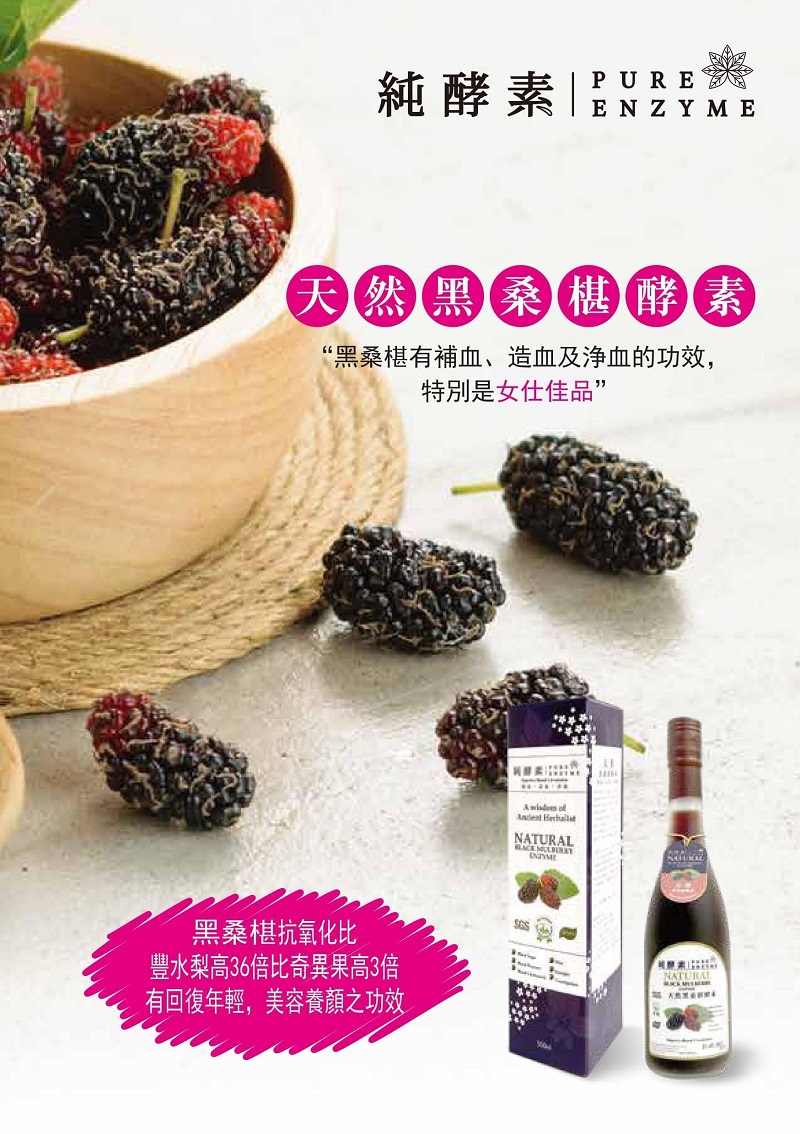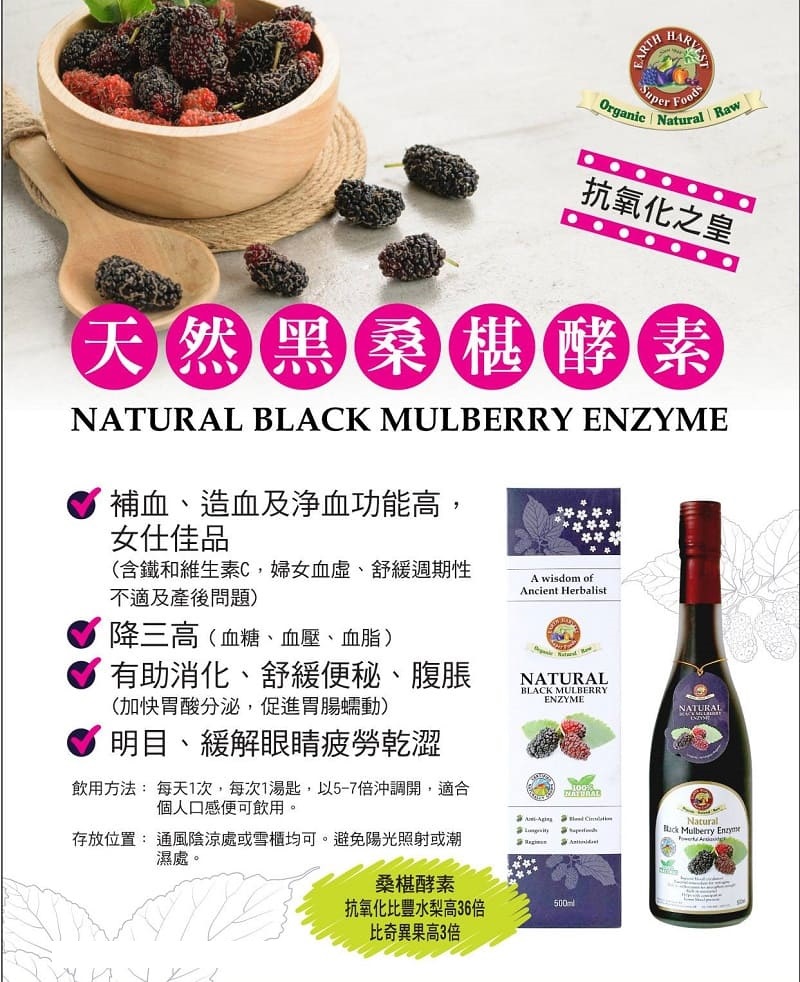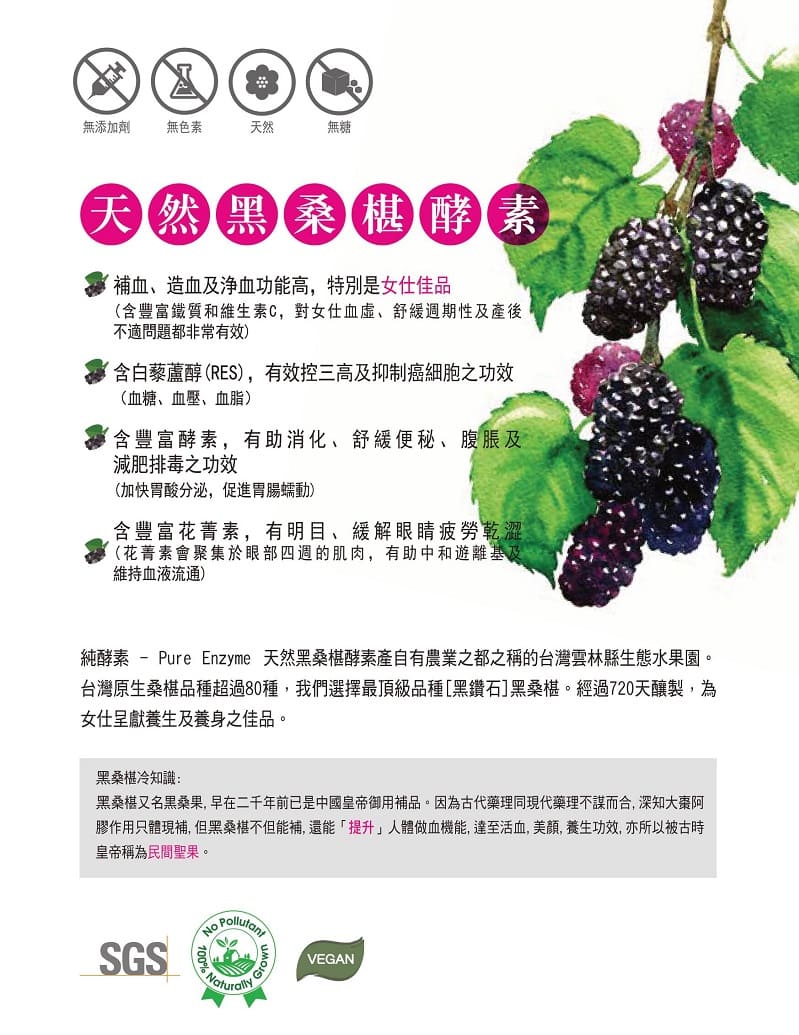 Usage of Mulberry as fruit and herbal medicine as well as tonic for the royal family of ancient China is traceable for more than 2000 years ago.
Promote hematopoiesis

Fresh black mulberry is fermented with patented strains for a long time (about 730 days) at low temperature. It retains the complete nutrition of mulberry.

Black mulberry is rich in vitamins, carotenoids, anthocyanins and phenols.

Contains resveratrol, which is the king of antioxidant fruits.

The product contains mulberry enzymes and probiotics-maintains the function of the digestive tract, makes bowel movements smooth, adjusts physique, and promotes metabolism

The quality of the production process is strictly controlled and does not contain pigments, fragrances, preservatives, heavy metals, pesticides and plasticizers.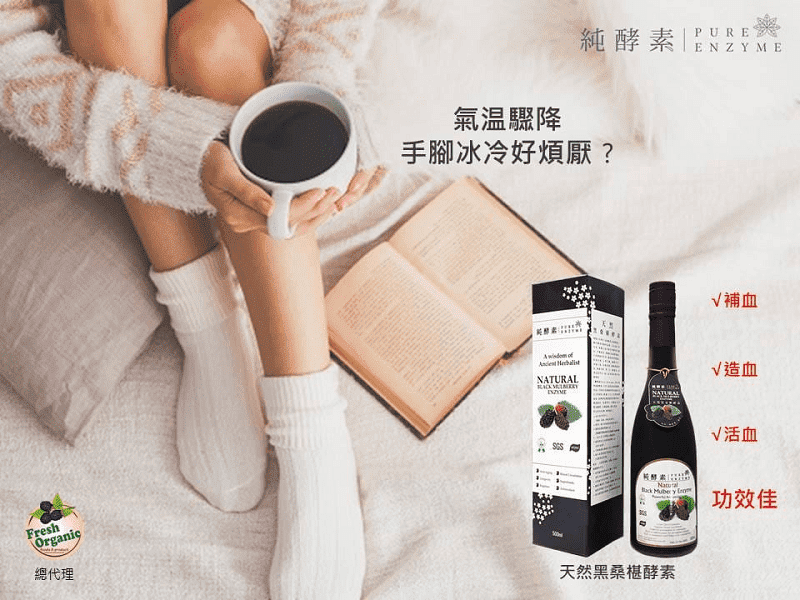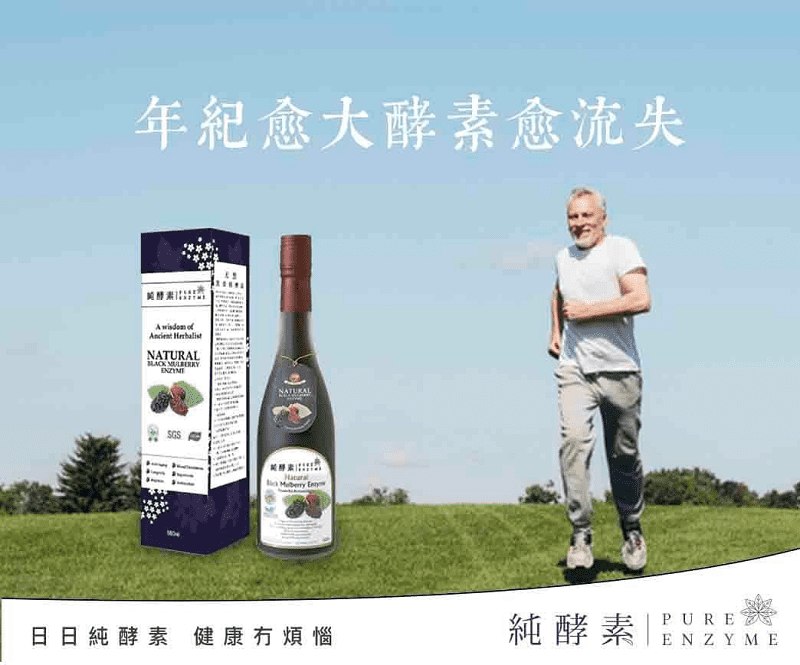 Capacity: 500ml
Ingredients:
Black Mulberry(Natural Farm) , Brown Sugar , Lactobacillus
No added fragrance, coloring and preservatives
Validity period:
See packaging for expiry date
---
Intake Recommendation:
Approx 1:7 ratio dilute with room temp or cold water
Storage method:
Please keep it in a cool place if it is not opened, and store it in the refrigerator after opening, and drink it within 1.5 months.
Attention:
Do not pour with hot water
Product of Origin: Taiwan