frusano Organic Elderflower Syrup (Low Sugar) 500ml | Anti-viral | Strengthen immune system
Buy 2 and get $68 Organic Dried Lemon
Brand: FRUSANO
Model: EARTH-FRUSANO
flu virus killer
New product arrival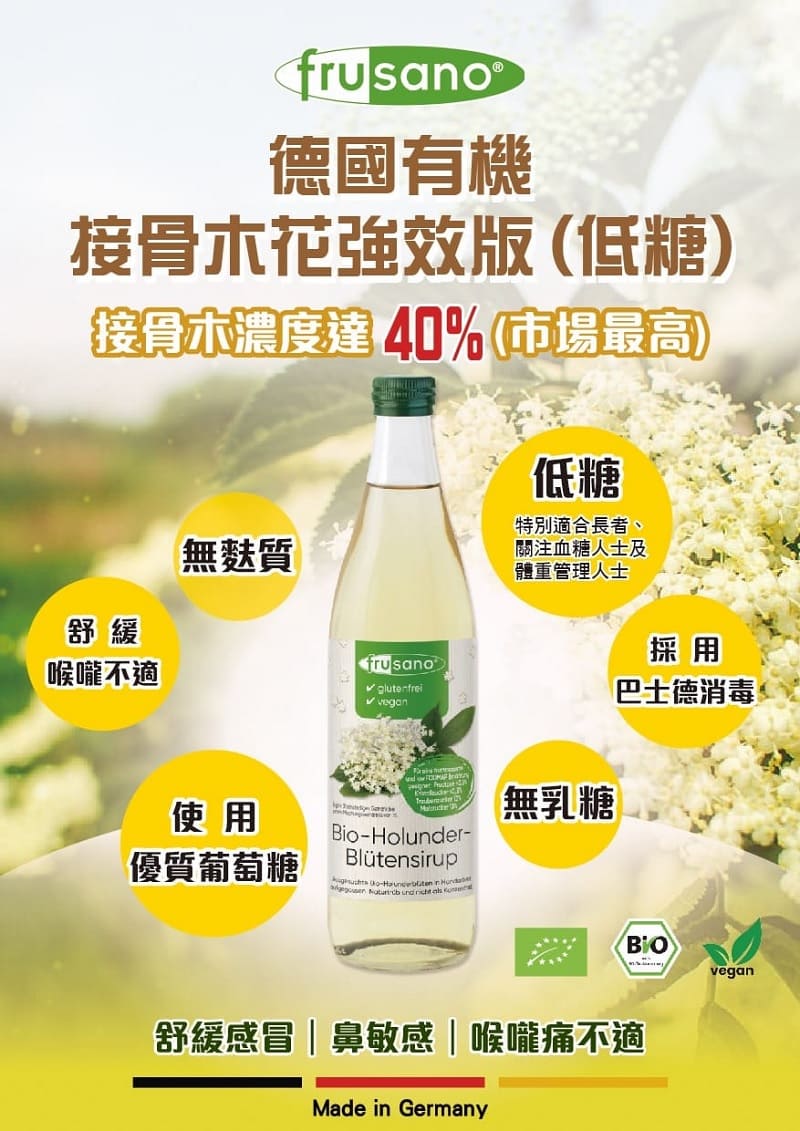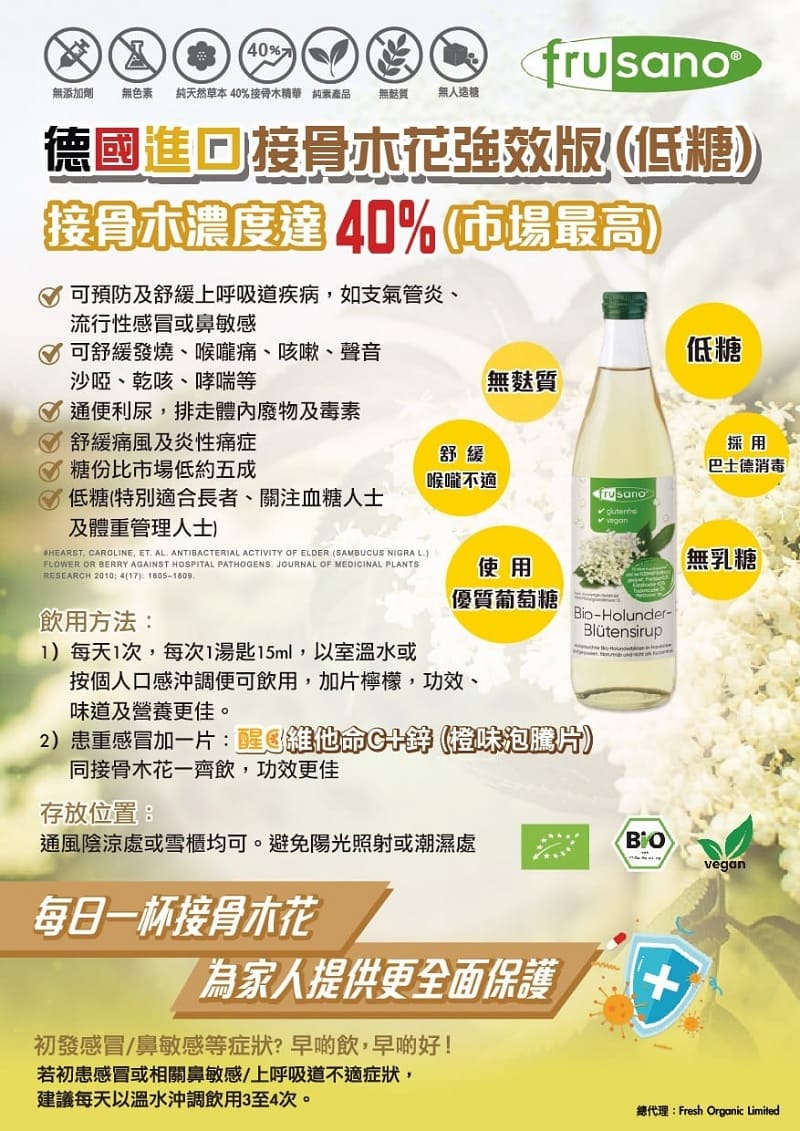 Frusano Low Sugar Organic Elderflower Extract
The strong version of organic elderflower extract contains about 50% less sugar than other brands. Suitable for the elderly, people with blood sugar problems or weight management.
---
Elderflower concentration reaches 40%
(generally about 17-20% in the market)
Vegan
Gluten free
Production using Pasteur sterilization
Lactose free
Use organic glucose
No need to worry about Fructose Intolerance
---
May help prevent and relieve respiratory discomfort
Helps to remove waste and toxins from the body
Effectively improve the body's natural resistance to disease
---
Ingredients: Organic glucose syrup, 40% organic elderflower extract, organic dextrose, acidifier: citric acid.
Origin: Germany
Capacity: 500ml
---
How to drink :
Suggest once a day, about 15ml each time, Dilute 1:5 with water for drinking.
Add a slice of lemon each time for better taste and efficacy
After opening, refrigerate and consume within 4 weeks.
If you have a cold, sore throat or mild fever
Suggest four times a day, which can relieve the condition and excrete the virus from the body.
---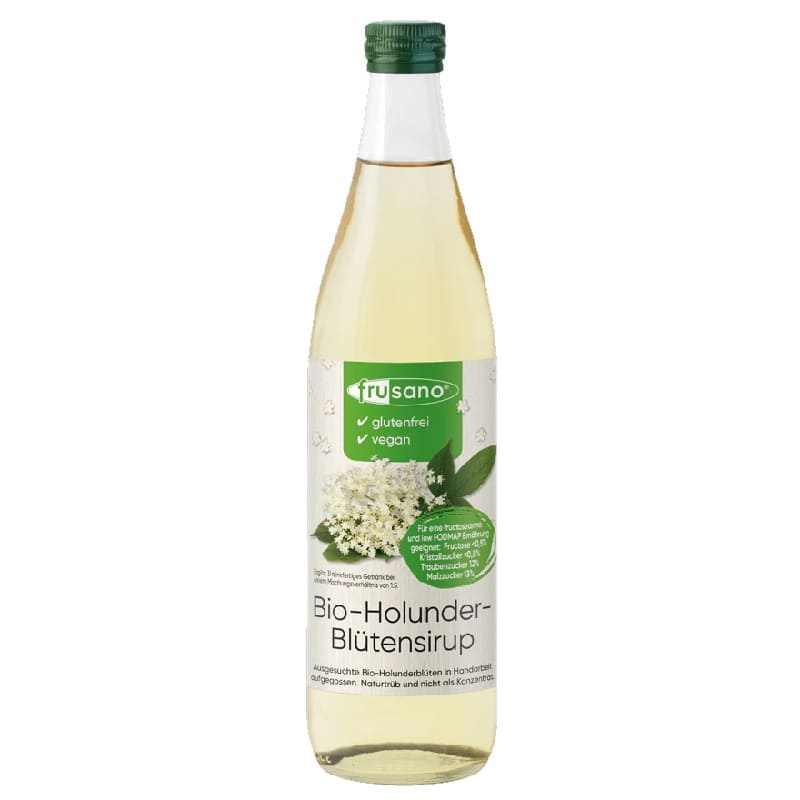 For product details, please refer to the instructions on the packaging.
The pictures are for reference only, and the actual product shall prevail.
Disclaimer
The above products are health food for daily life, not medical supplies, and have no medical effect. The above products are not registered under the Pharmacy and Poisons Ordinance or the Chinese Medicine Ordinance. Any claims made for the above products have not been evaluated for the purpose of such registration. This product is not intended to diagnose, treat or prevent any disease.