JUJY Visual Hot and Cold Compress Blackhead Machine (Free Black Head Export Mask and Pore Tightening Mask) 丨Blackhead Remover丨Hot/Cold Compress丨Anti Acne丨Wrinkles Removal丨Tighten
Brand: JUJY
Model: JUJY-BLACKHEAD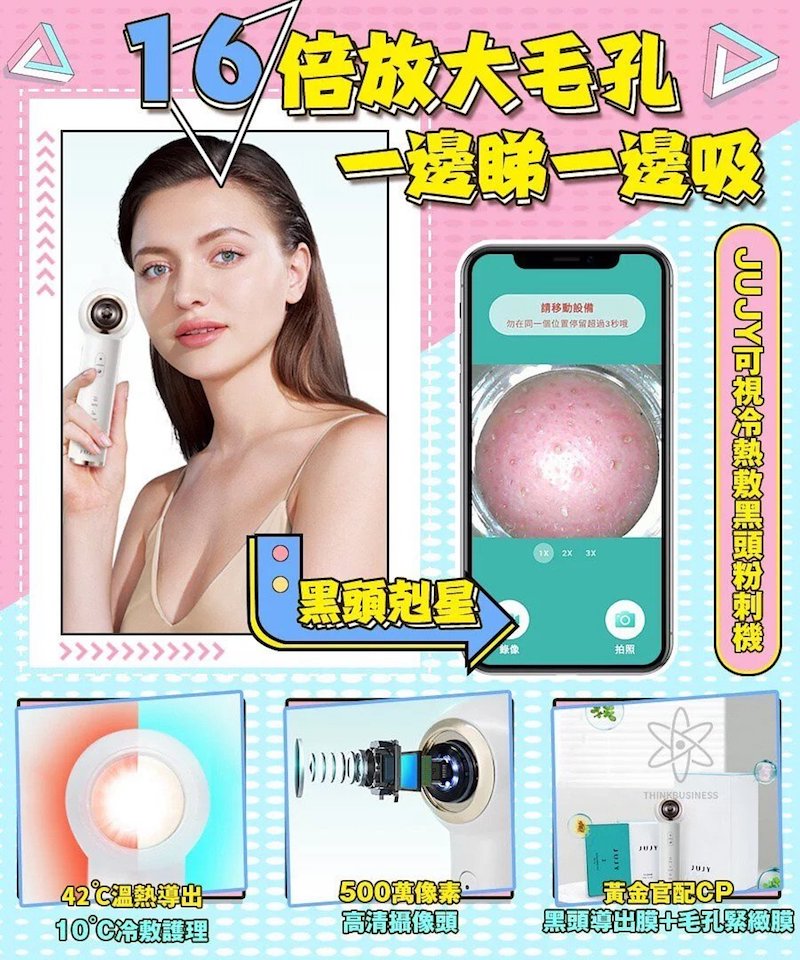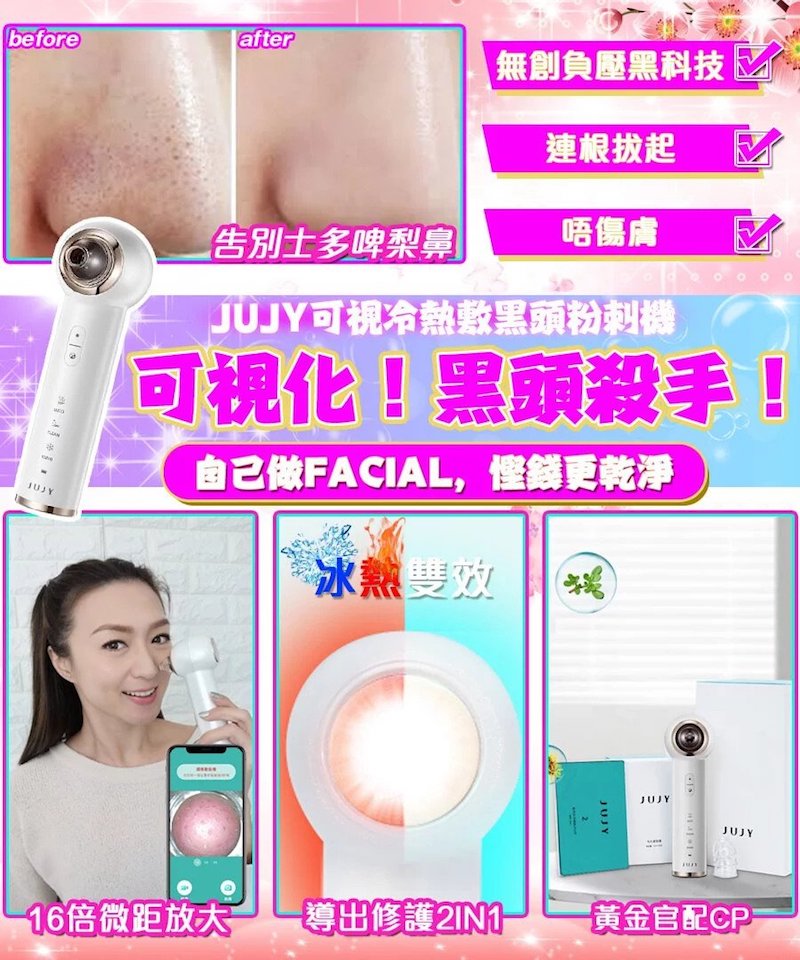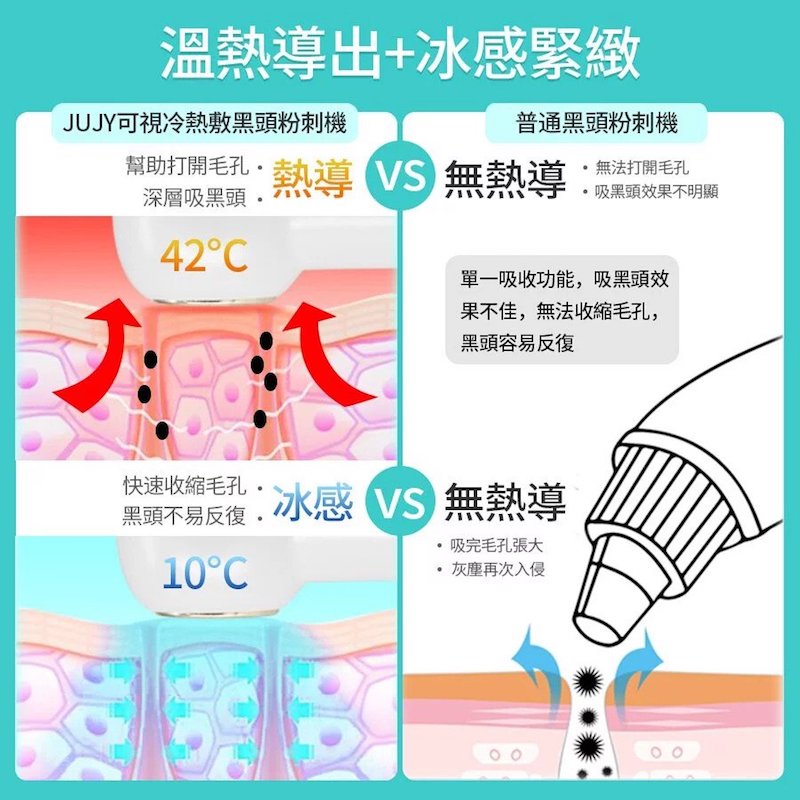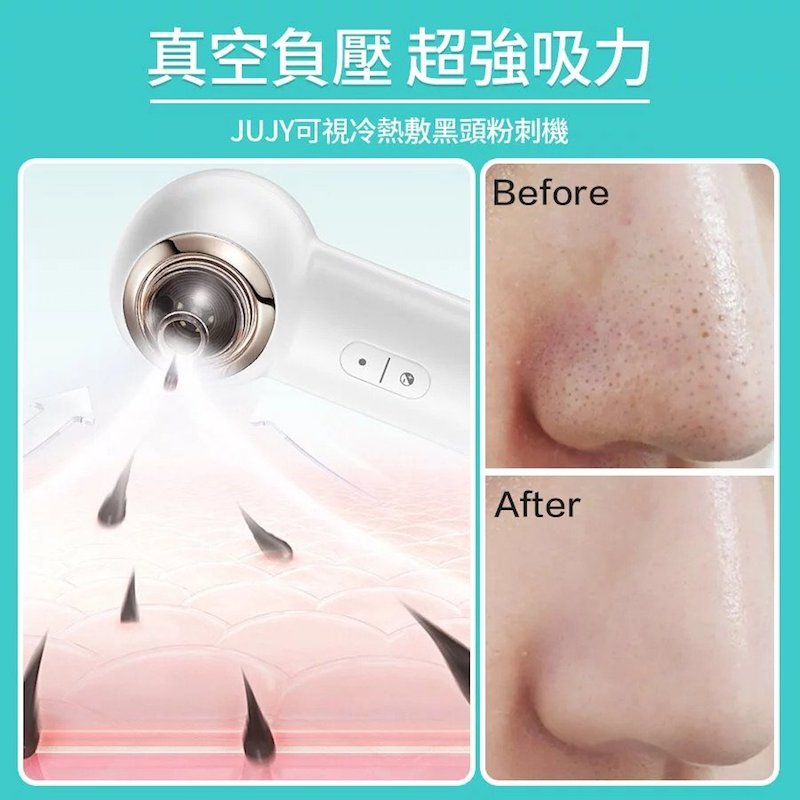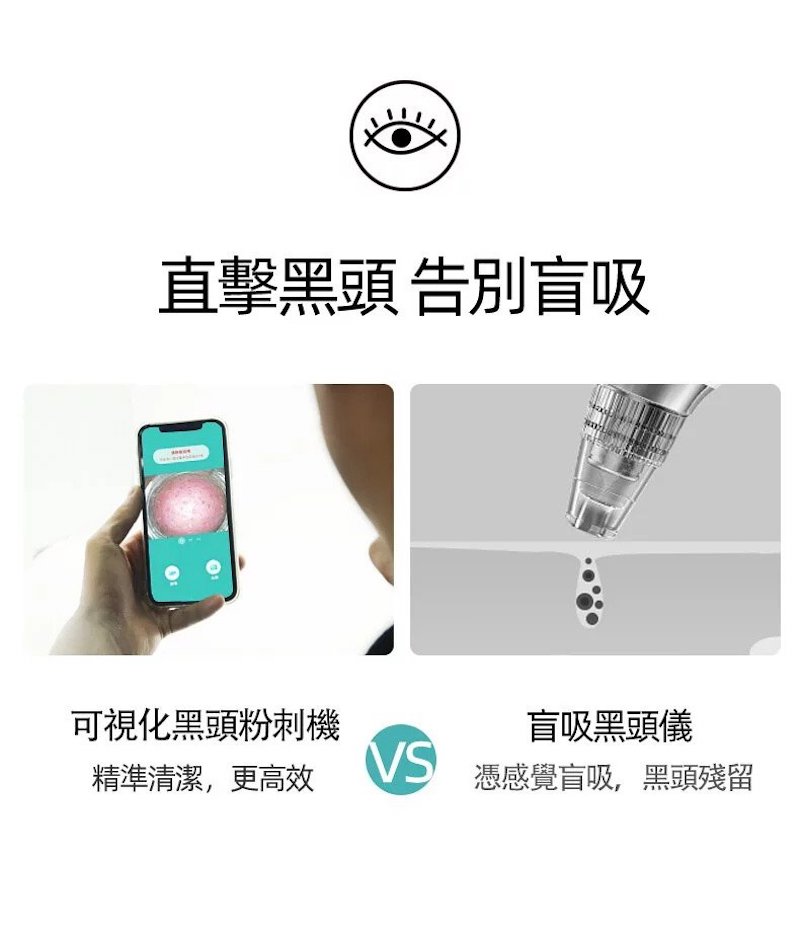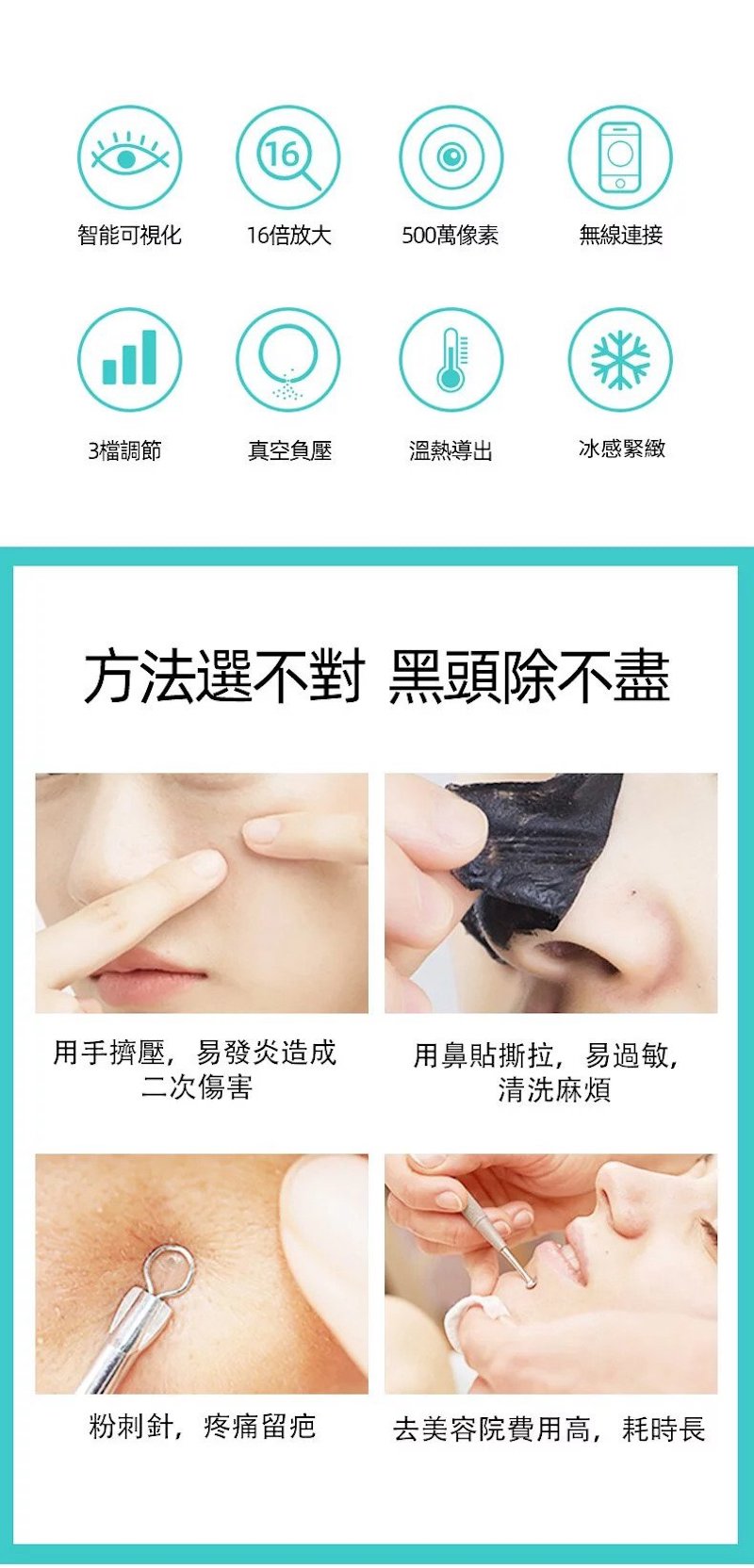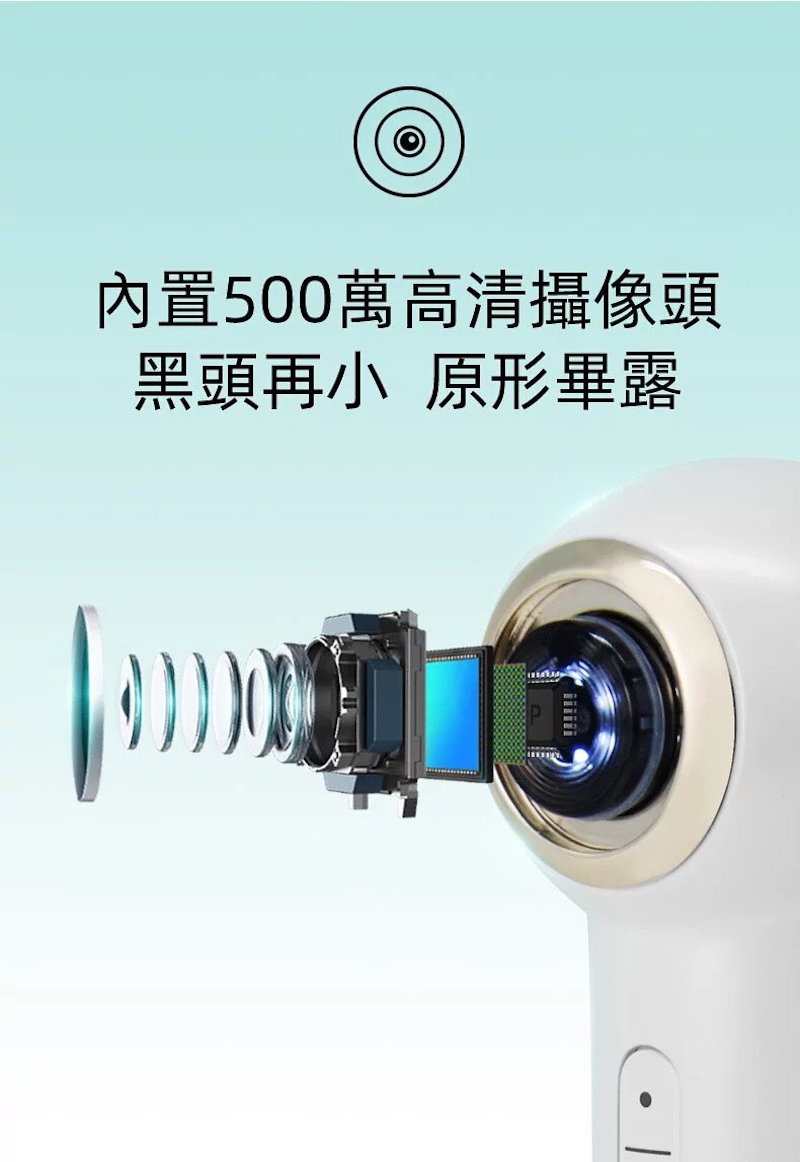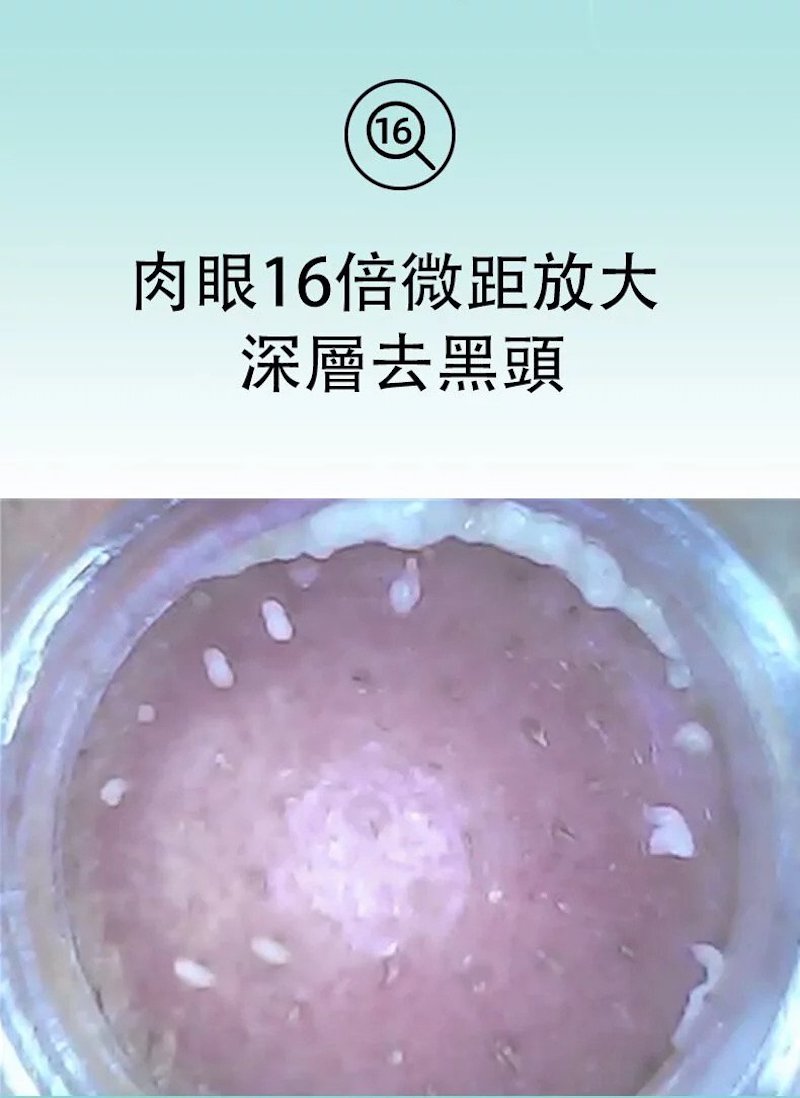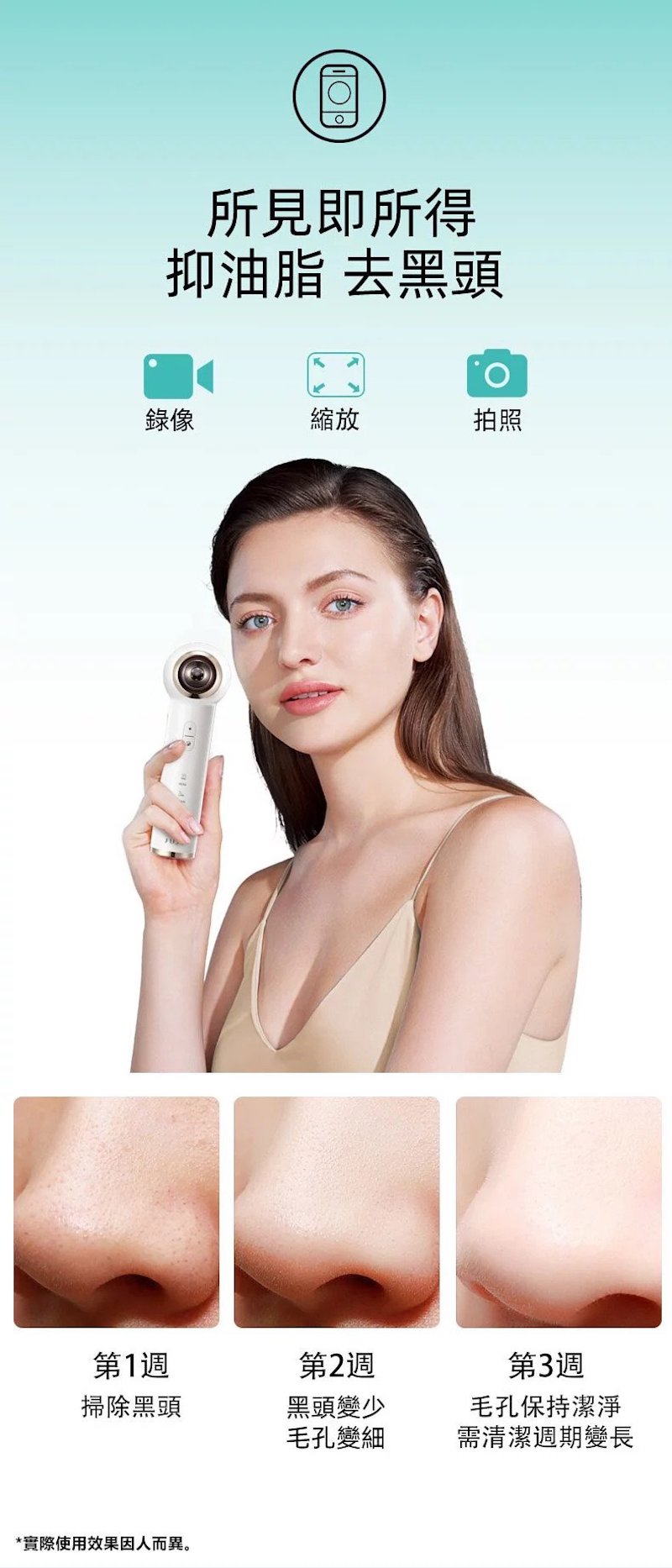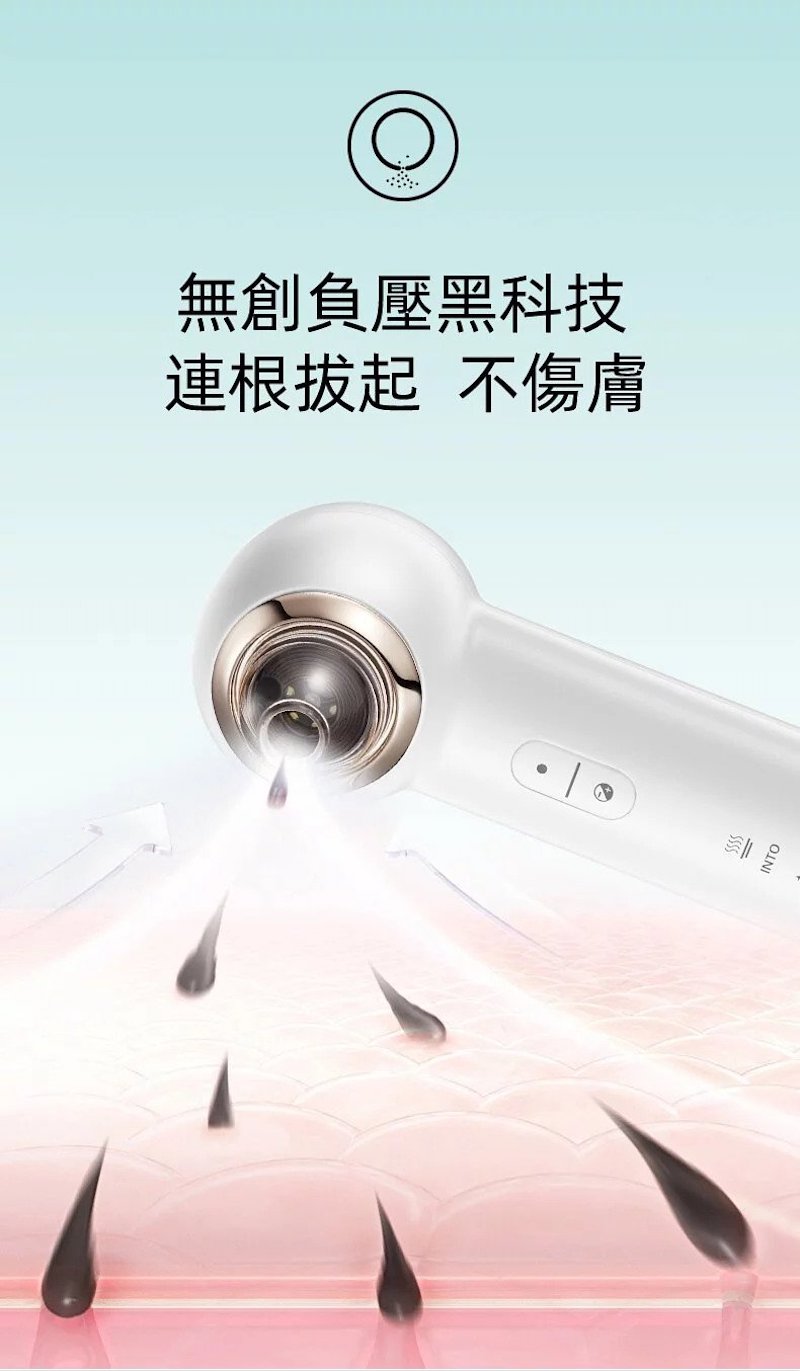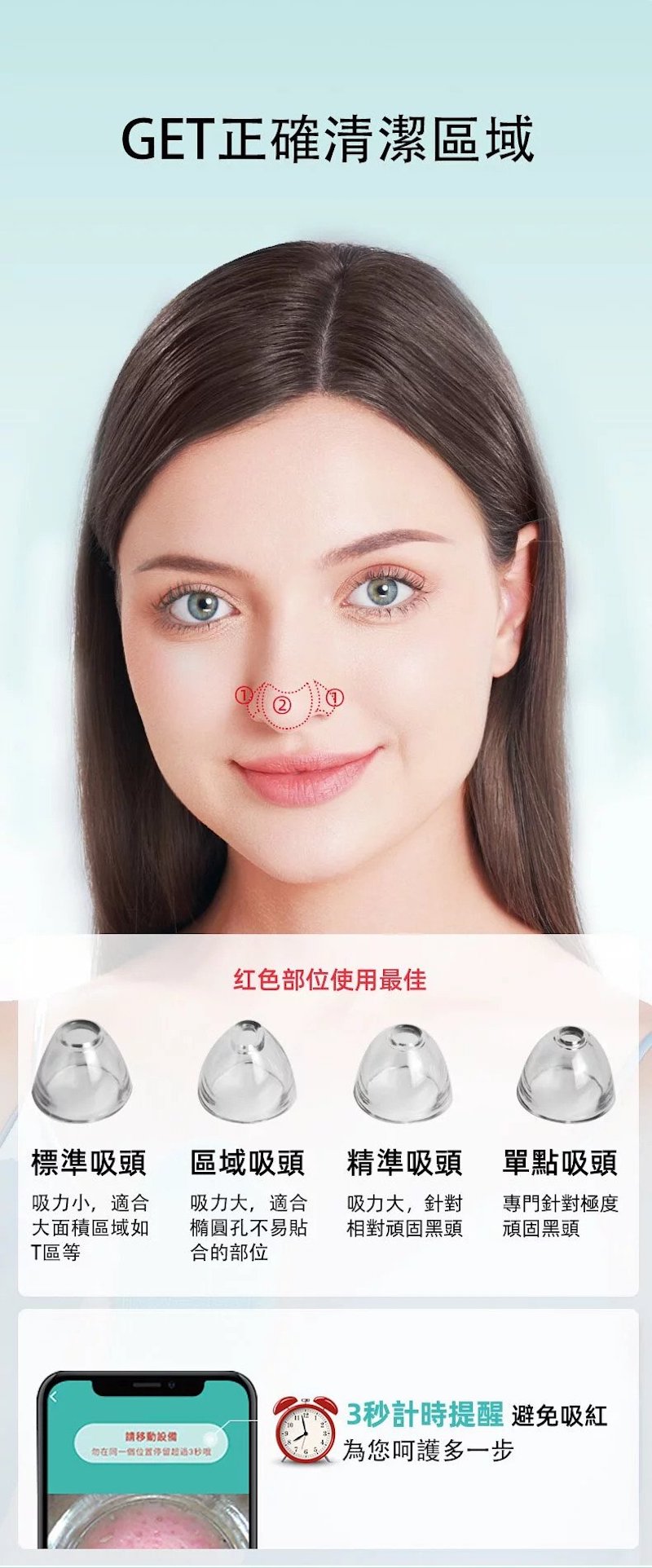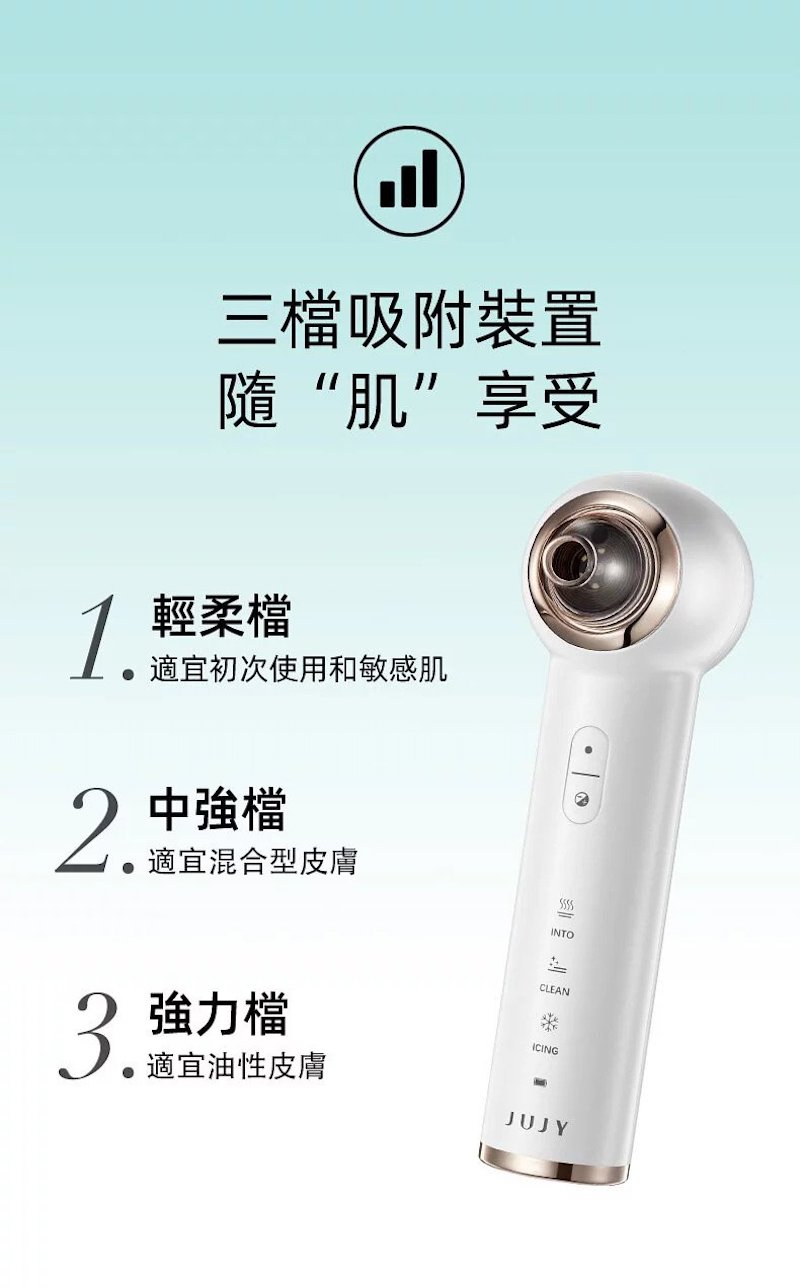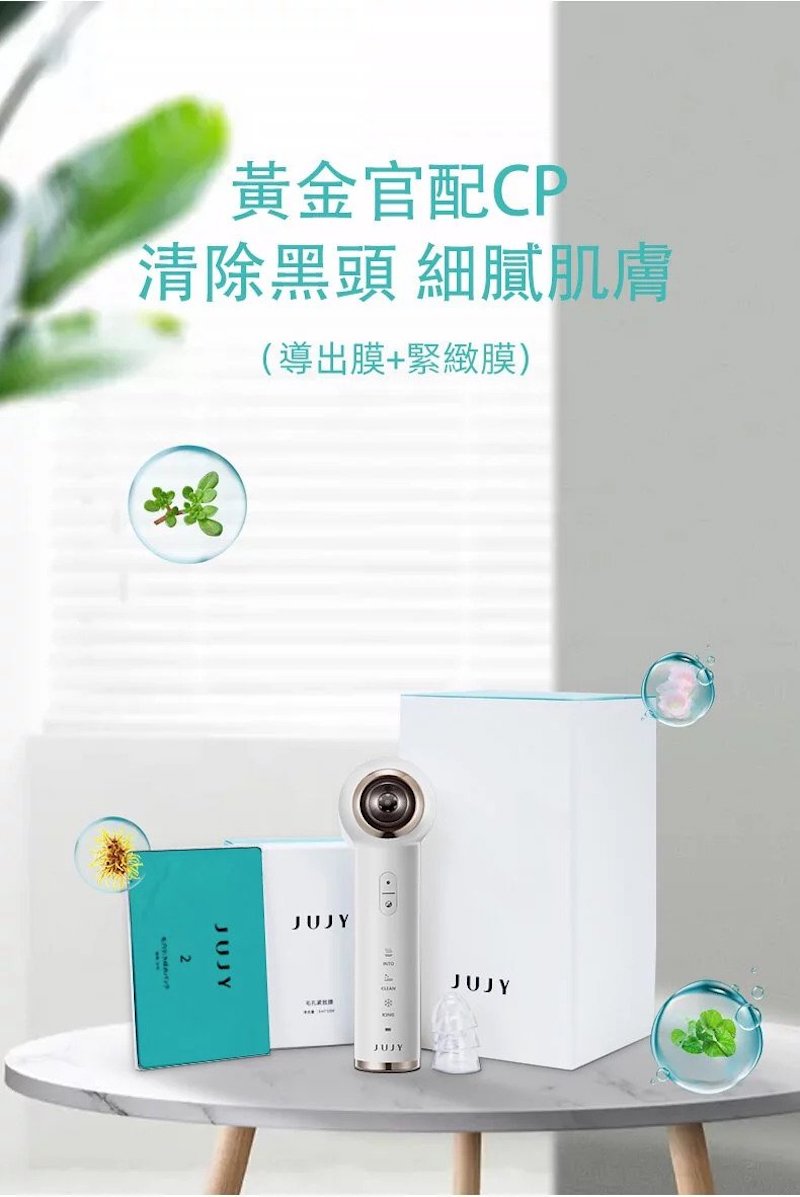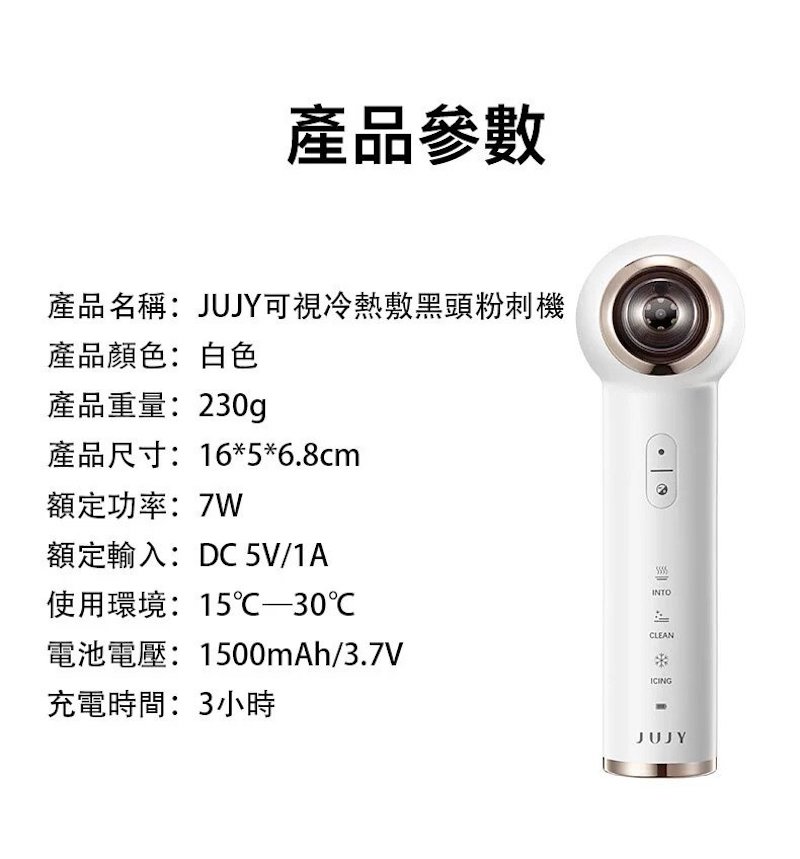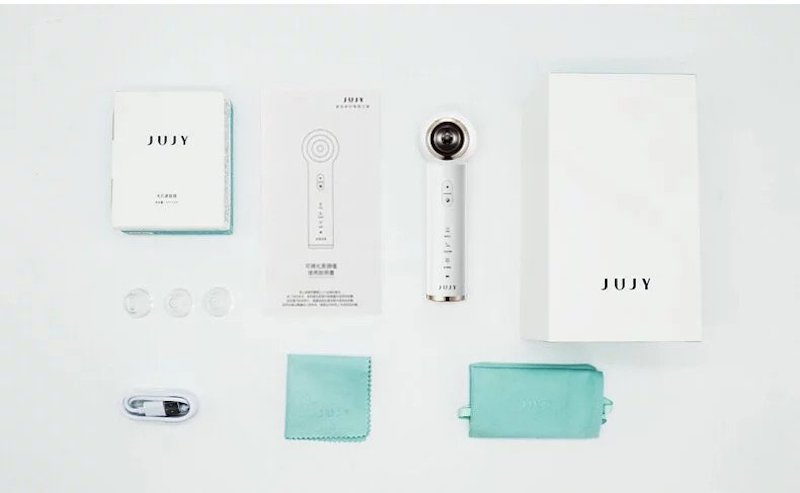 Latest innovation from JUJY, this blackhead vacuum uses the latest tech and design from Japan for the ultimate skin treatment experience. Watch as your blackheads vanish in a flash, unclog all your pores.
Product Specifications
Brand: JUJY, Japan
Aftermarket: Hong Kong, Macao
Product maintenance: 1 year
Product Origin: Japanese brand, made in China
Color: White
Packaging list: product body, four tips, black head export mask and pore tightening mask, instruction manual, Type-C charging line, velvet bag, wipe machine cloth
Main materials: ABS, PC, 304 stainless steel
Power: 7W
Battery voltage: 1500mAh/3.7V
Weight: 820g
Package size: 200 x 113 x 113mm
Charging time: 3 hours
Charging display: white flashing (in charge), white light always on (fully charged), red light slow flashing (low charge)
Precautions
Do not rinse the fuselage directly with water, this product is not waterproof.

Cosmetic surgery, skin sensitivity and pregnant women are not recommended, and be sure to consult a doctor if you need to use it.

Clean time in the same position must not exceed 3S, easy to cause redness and swelling of the skin.

Product parts help:




(1) Standard tip: small suction force, suitable for large areas such as: T area




(2) Area tip: large suction force, suitable for oval holes do not fit the part




(3) Precision tip: high suction force, for relatively stubborn black head




(4) Single point tip: specifically for extremely stubborn blackheads;

Recommended areas: nose wing, nose

Not recommended: nose surgery of the population, sensitive muscles carefully used, easy to produce red and purple.