DIXIX Facial Cleansing Brush with LED Light - Black (DPC3018)
Brand: DIXIX
Model: DIX-CLEANSING-BK
Perfect for a purifying cleanser that will make you look radiant.
Carefully selected brushes can help you easily remove facial impurities, deep clean pores, reduce hair follicle clogging, and make your facial skin feel more comfortable than ever. At the same time, it enjoys phototherapy function, which can effectively promote skin repair and achieve a reborn silky feeling.
Suitable for a variety of skin types
Different brush lengths are offered to cater different skin type.
Long hair brush is more suitable for sensitive skin
short hair brush is for normal type skin.
All brushes come with well-vented cover for easy storage and travel.
60-second smart cleaning reminder
The smart cleaning function can automatically stop after the 60 seconds to avoid excessive cleaning time and damage to the skin.
Optical skin care, beautiful delicate skin
Red light pulse mode - activate collagen, penetrate deeply into the dermis to warm, speed up skin circulation, promote cell regeneration, firm the skin and make the skin smooth.
Blue light pulse mode - lightening and purifying the skin, acting on the surface of the skin, refining pores, and repairing acne-prone skin.
Red and blue light pulse mode - Repair damaged cells, improve the vitality of the muscle base, and restore the skin to a full and moist elastic state.
USB inductive charging
Put the machine on the charging stand, pick it up and use it, put it down and charge it, the operation is more convenient.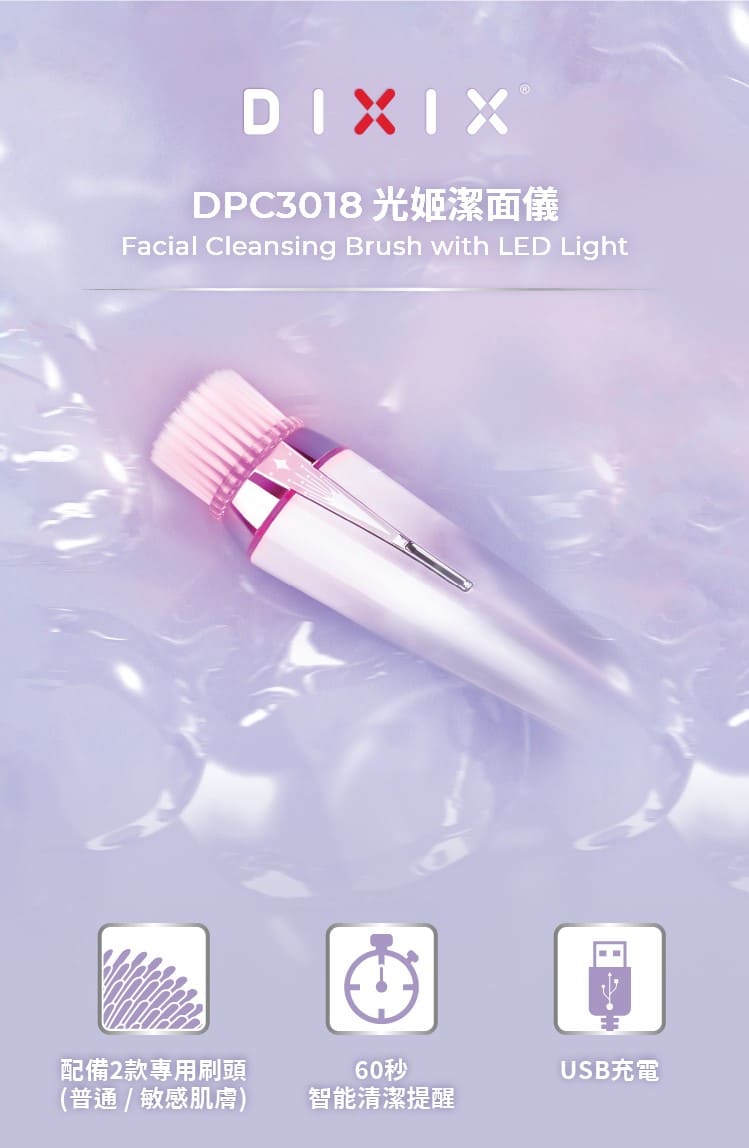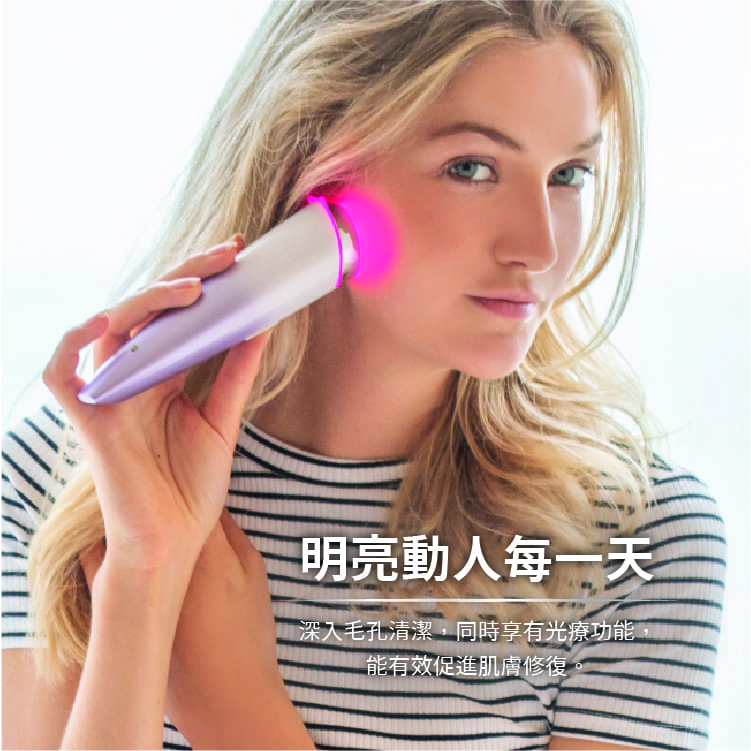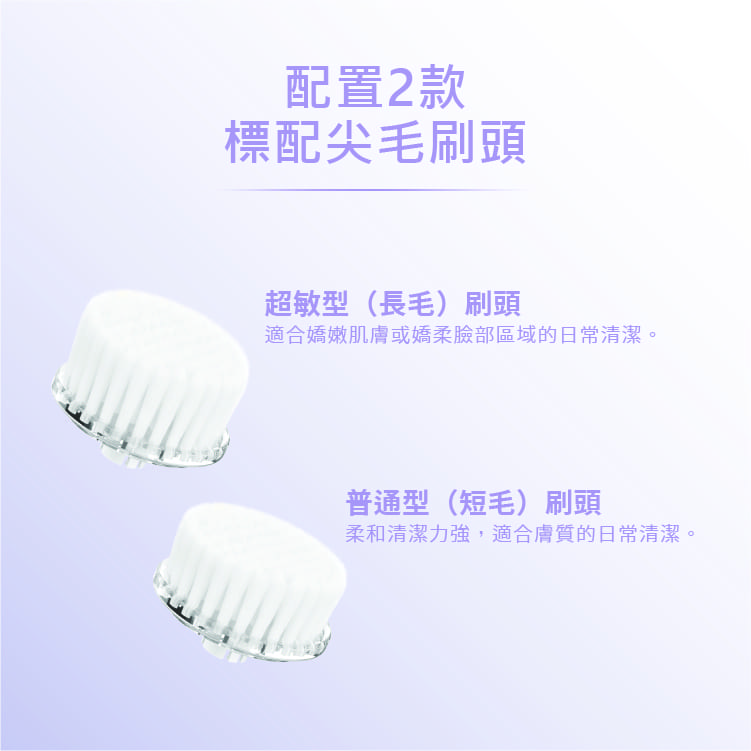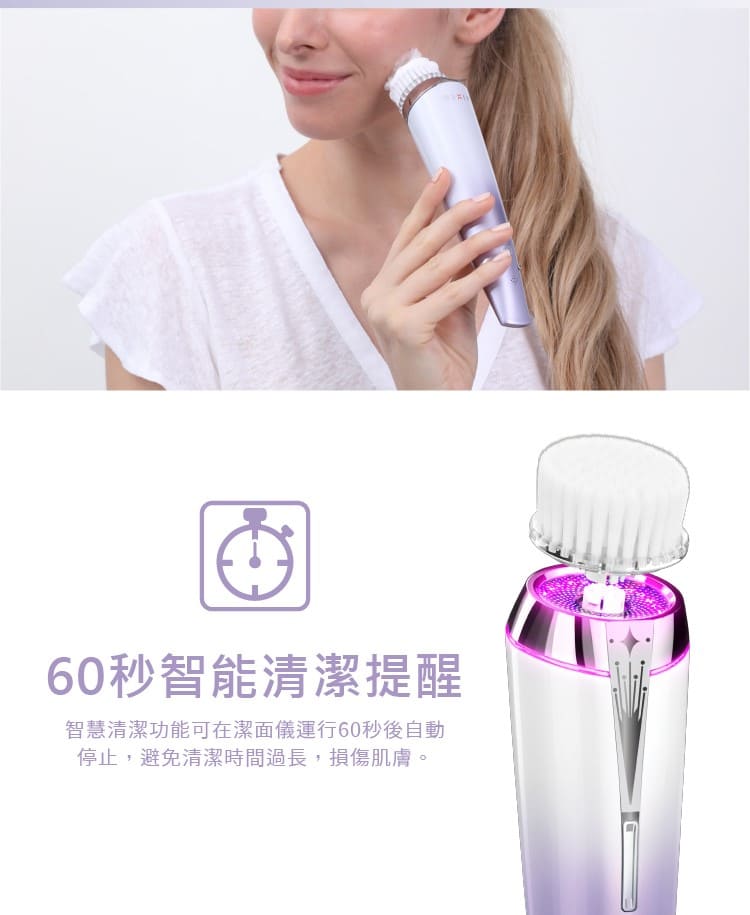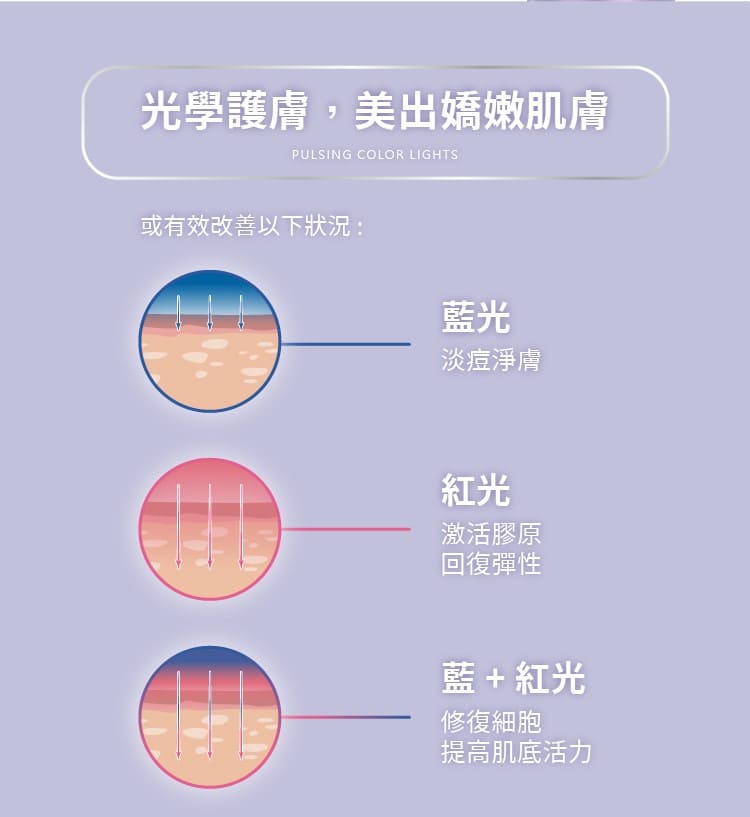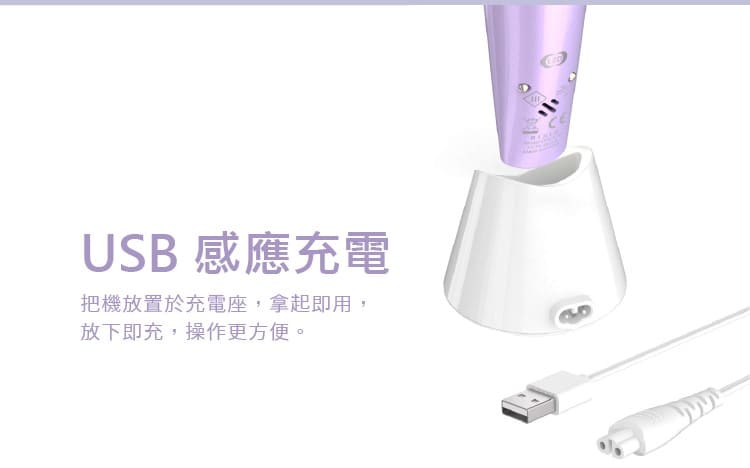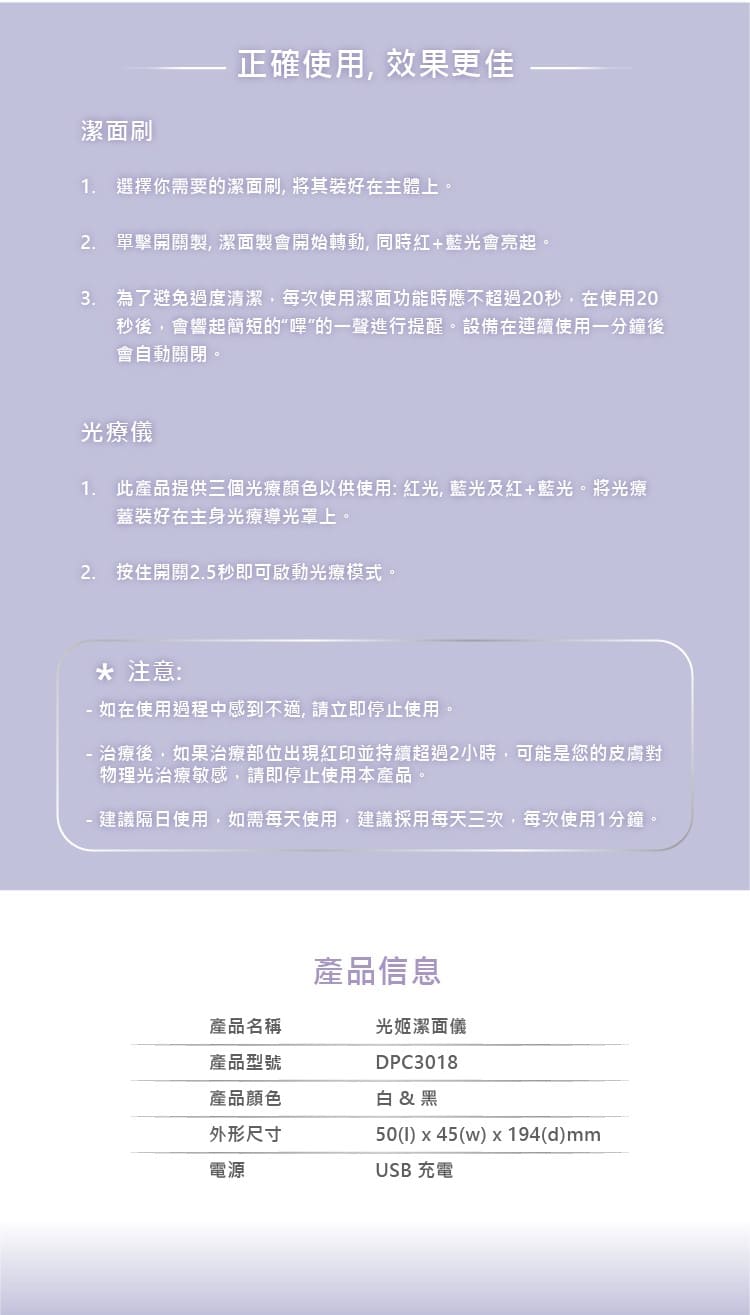 ---
Specification
Ergonomic Design: Comfortable Feel
Washable: Yes
Wet/dry use: yes
Others: Charging indicator
Included accessories: charging stand
Charging method: yes
---
Product Dimensions: 194 x 45 x 40mm
---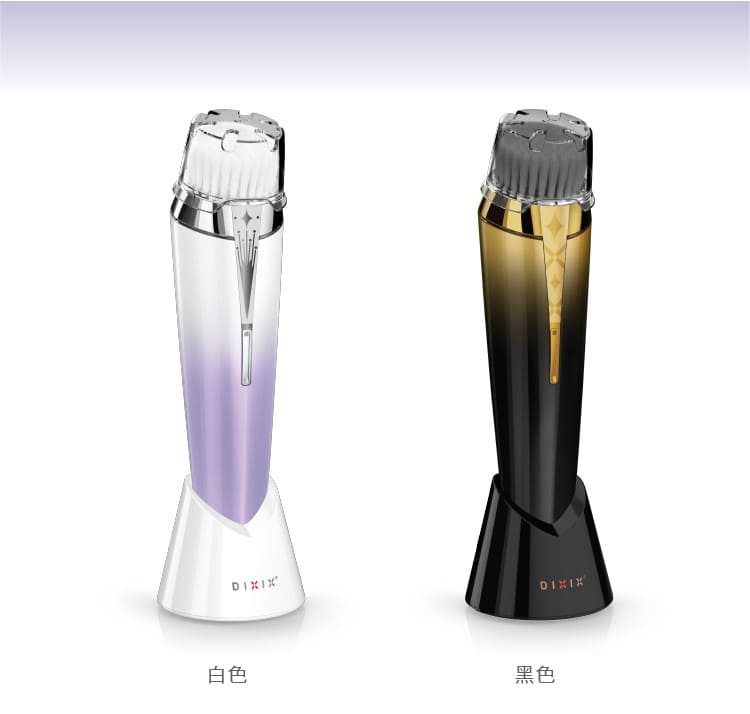 ---
Authorized goods
Warranty Period : 2 Years