JUJY Enhanced Ultrasonic Radio Frequency Slimming & Beauty Machine Pro - Silky Body Cream 120g
Brand: JUJY
Model: JUJY-BODY-GEL
Rejuvenate the youthful energy of the skin, relieve dryness, soft and supple, firm and line
Skin is naturally hydrated, smoothes skin texture, enhances body lines, and absorbs instantly after application
Helps the surface of the skin to be heated evenly and helps the radio frequency energy to reach directly.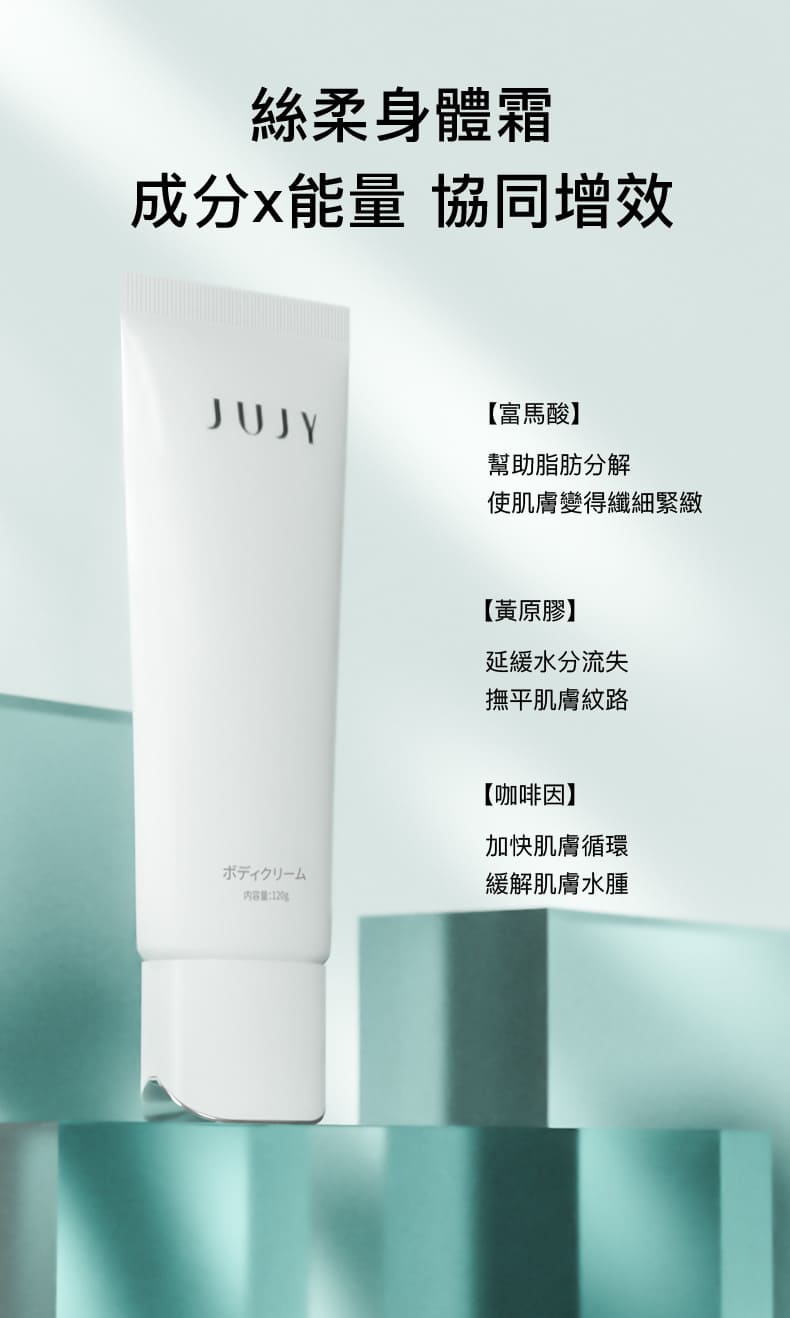 Authorized goods
---
Precautions: The use of this product varies from person to person. If you have any skin allergies or other abnormalities during use, please stop using it immediately and consult a dermatologist. Keep out of reach of children to avoid accidental ingestion.
Preservation method: keep away from light, avoid heat, and store at room temperature.