JUJY Visual Hot and Cold Compress Blackhead Machine - Black Head Export Mask and Pore Tightening Mask (10PCS+10PCS )
Brand: JUJY
Model: JUJY-BHEAD-KIT
Export blackheads, shrink pores
Moisturizes the skin, softens dry and hard cuticles, stretches the pores, makes the blackheads naturally adsorbed, and easily exports the blackheads. At the same time, it cleans excess oil, penetrates the pores, and cleans the skin. Helps follow-up to remove blackheads smoothly.
Repair the skin problems after removing blackheads, replenish the missing moisture when removing blackheads, soften dry and rough skin, make pores naturally narrow, plump and firm the skin, make the skin delicate and supple, and improve elasticity.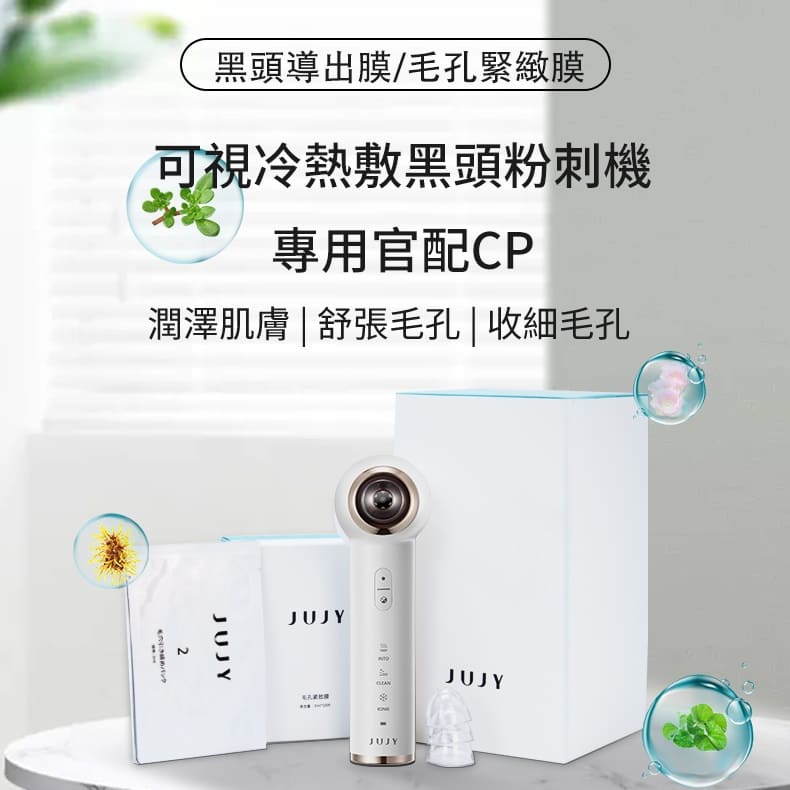 Authorized goods
---
Precautions: The use of this product varies from person to person. If any skin irritation or other abnormality occurs during use, please stop using it immediately and consult a dermatologist. Keep out of reach of children to avoid accidental ingestion.
Preservation method: keep away from light, avoid heat, and store at room temperature.