DIXIX Portable Mist Atomiser - Gold (DMA3502)
Brand: DIXIX
Model: DIX-DMA3502-GD
Moisturize with Full Radiance
Nano-scale spray technology, by refining the water molecule particles, sprays a fine and uniform water mist, easily penetrates the water into the bottom of the muscle, achieves fast and deep moisturizing effect, and restores the skin's moisture and luster.
Versatile use anytime anywhere
The lightweight design makes it your ideal carry tool for easy hydration on the go or on the plane.
The delicate water mist hydrates without makeup, and the makeup lasts longer when applying makeup.
Ideal for cleansing the face of dirt and oil before re-applying makeup to restore radiance and radiance.
Adding style with chic interchangeable caps
Chic design interchangeable caps available to fit your mood and style
Built-in mirror included
Check your glamourous look with the built-in mirror
Easy to fill extra large tank
Thanks for the extra refill bottle for convenient top up of extra large 8mL tank with distilled water
Carefree Usage
Auto switch off function (after 45secs) for carefree usage
Compact & Lightweight. Ideal for Travel
Small and lightweight, you can use it anytime, anywhere, whether you are traveling or commuting.
Type C USB charging
Wireless use with USB recharge for best convenience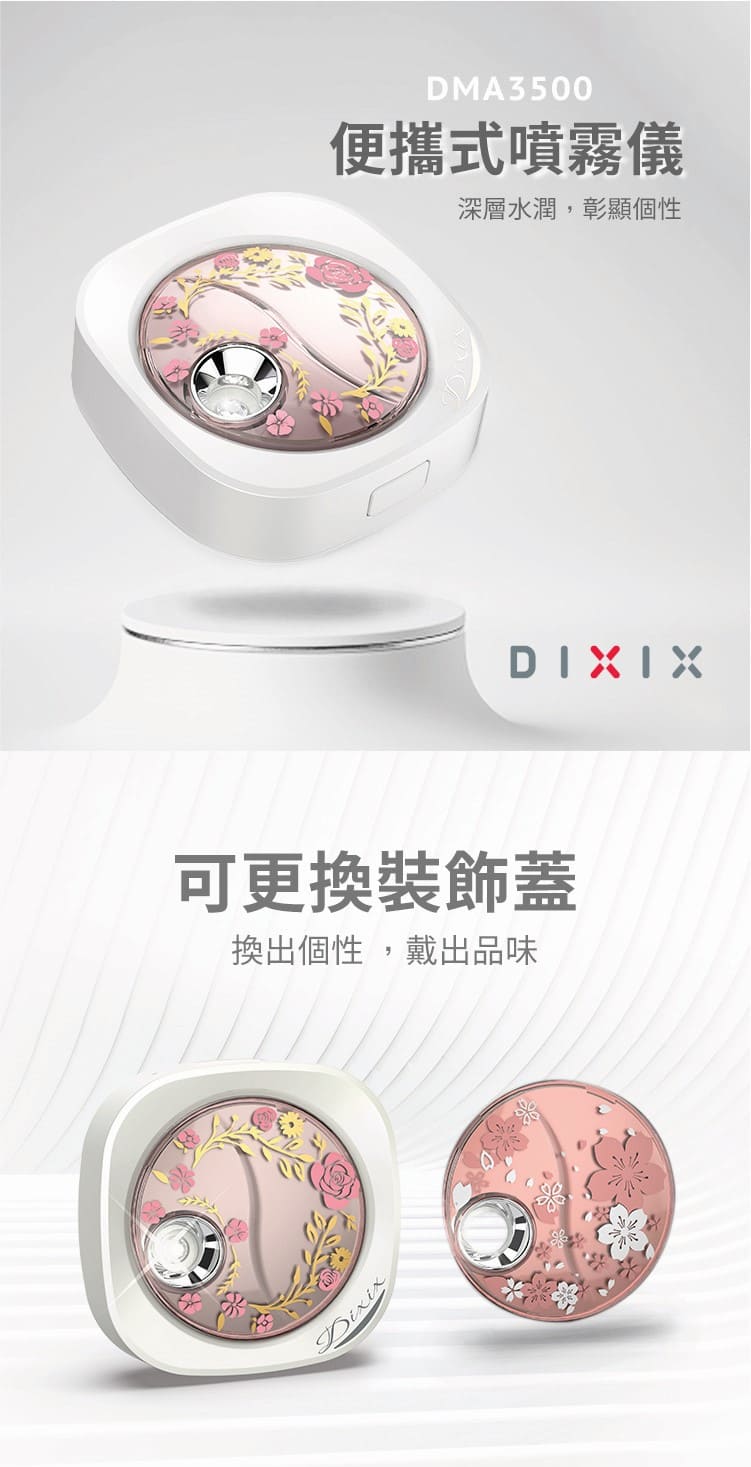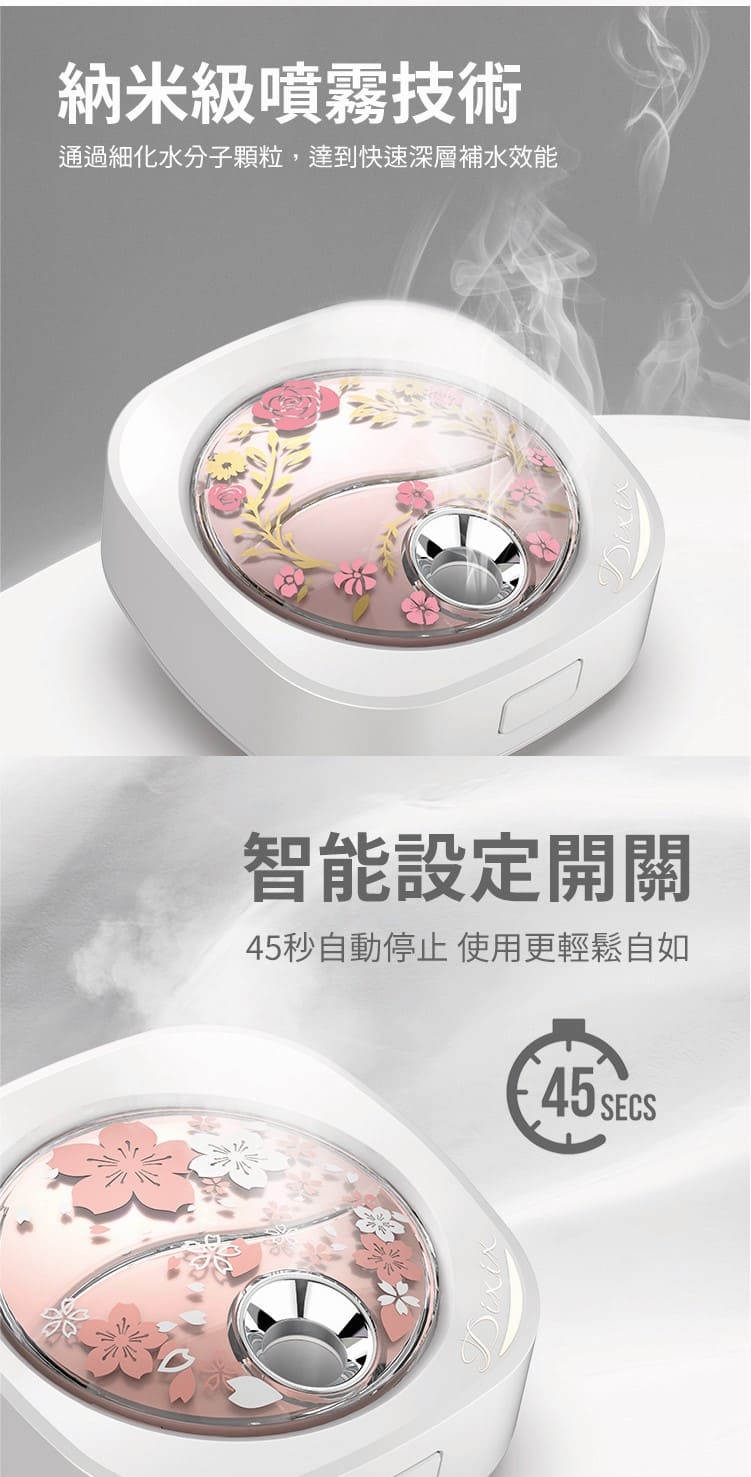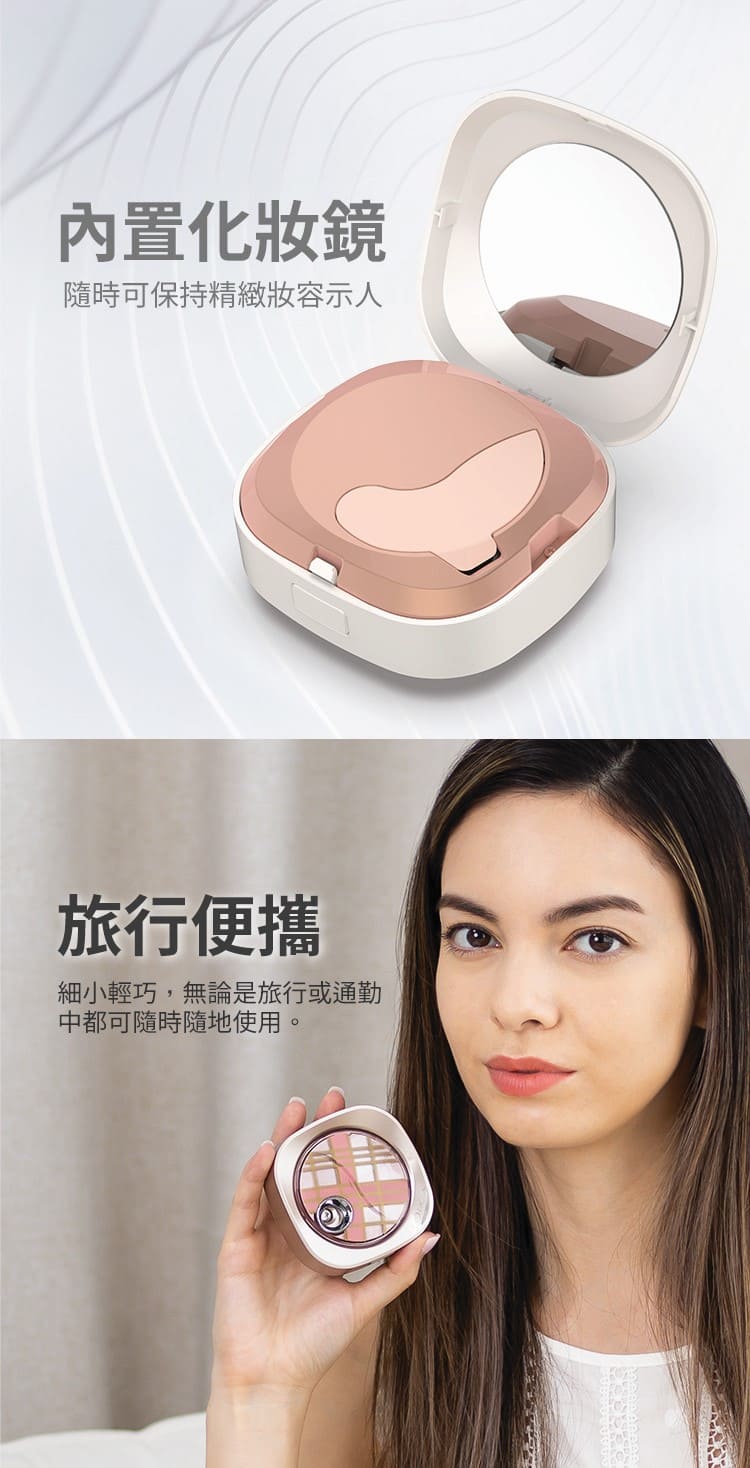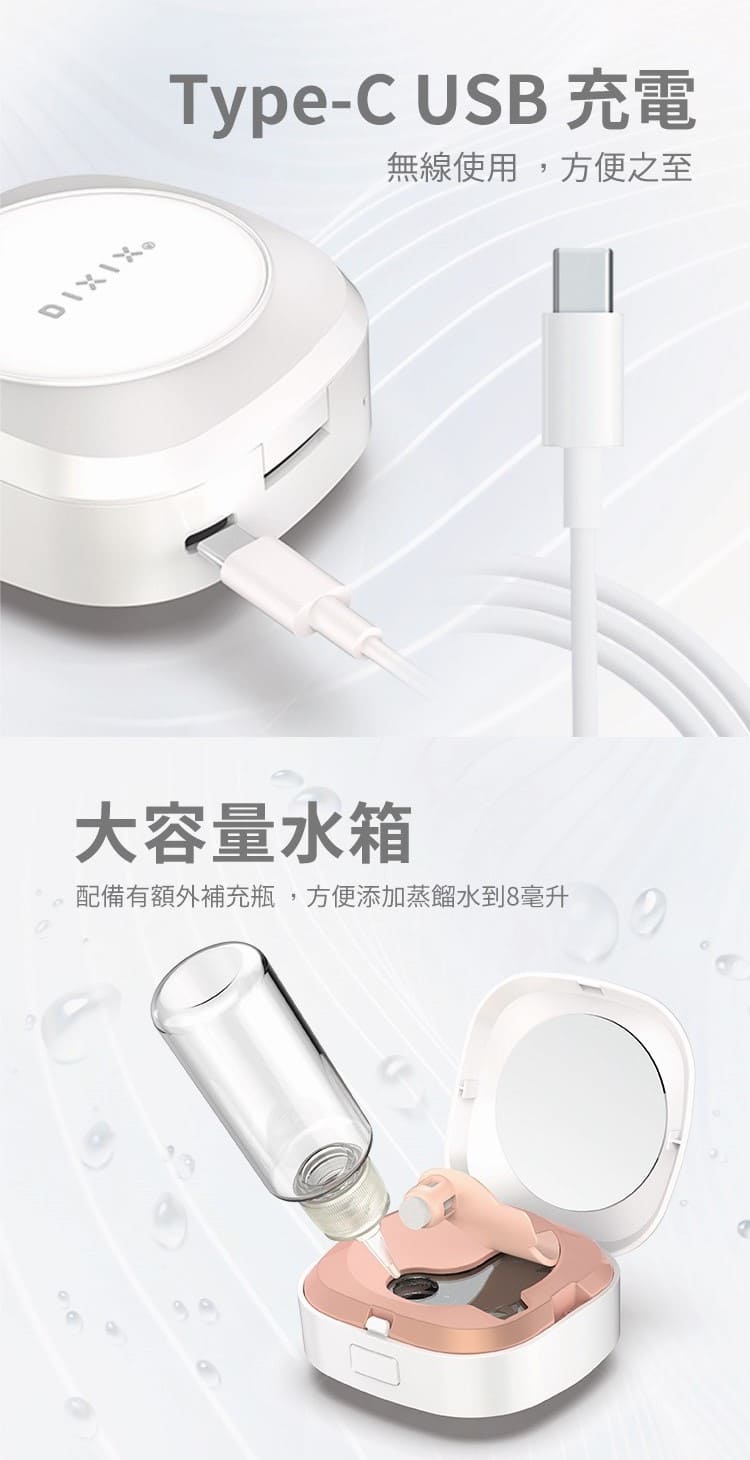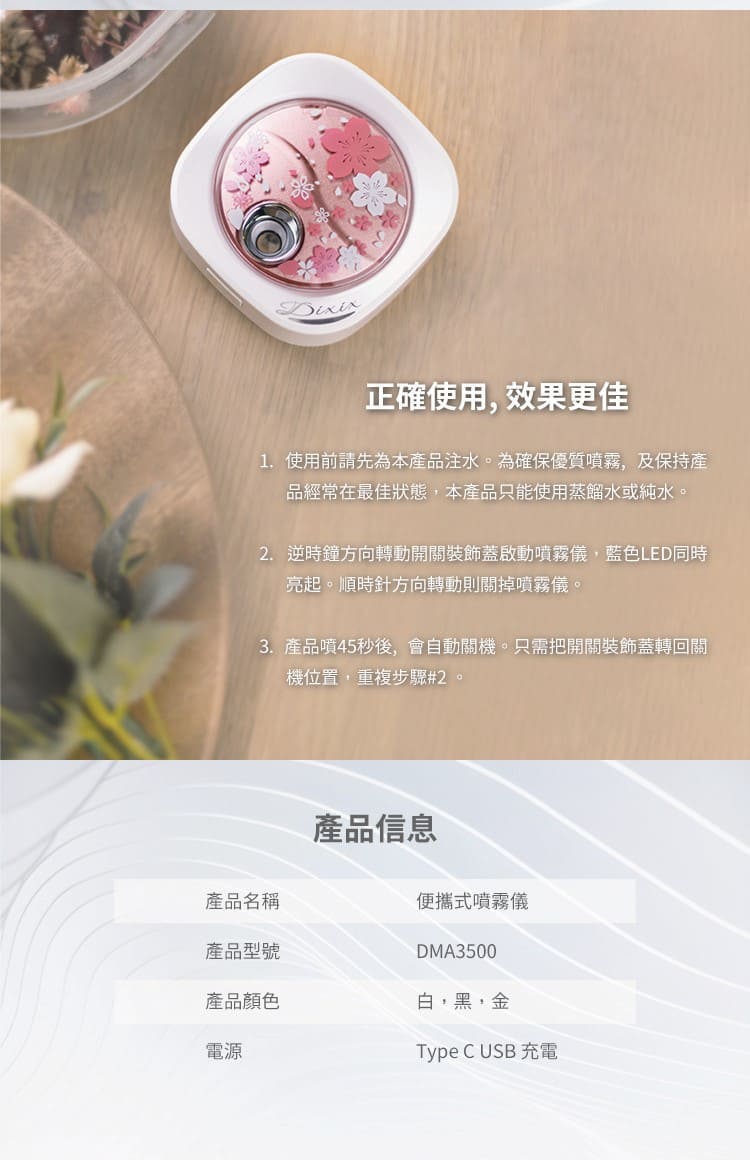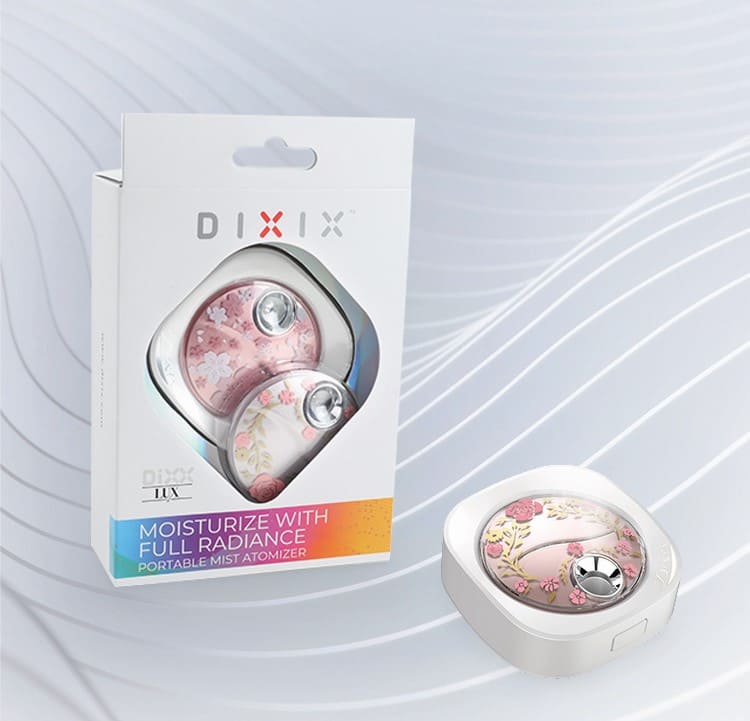 Hong Kong Design, Make in China
Authorized goods
Warranty Period : 2 Years