Prime-Living MoldAway antibacterial deodorizing mold killer 500ml

Prime-Living MoldAway is an all natural mold killer and musty deodorizer. The proprietary botanical formula eliminates mycotoxins, mold spores and bacteria from hard surfaces and fabrics.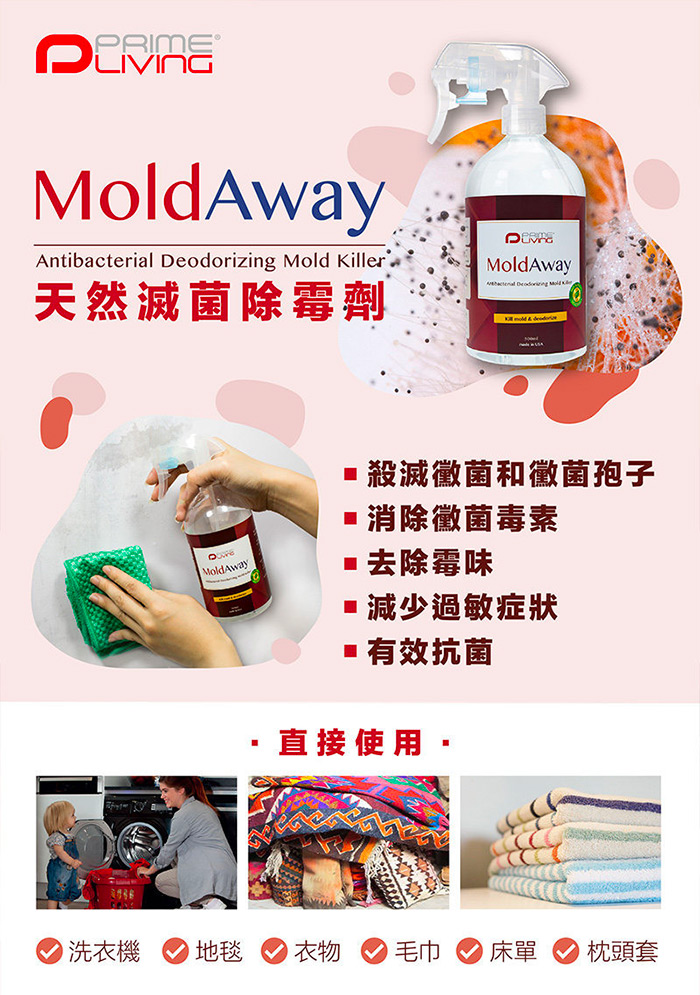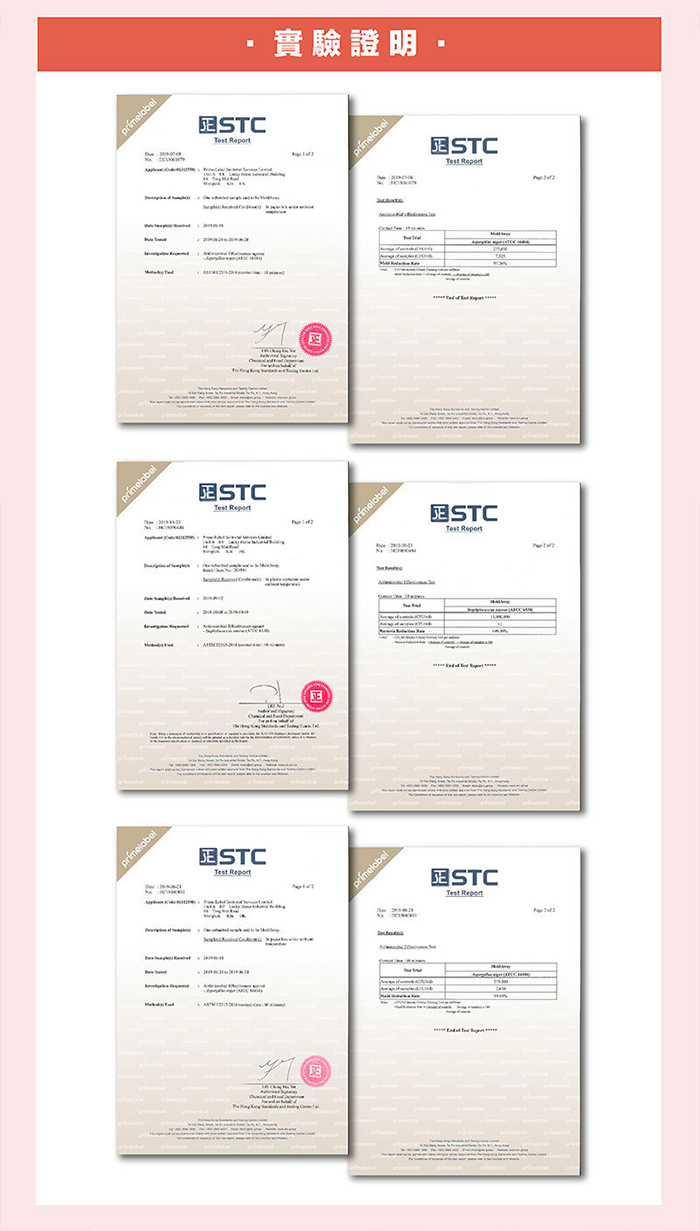 Product Feature
.Kill mold & mold spores
.Eliminate mycotoxins
.Remove musty odor
.Reduce mold caused allergy symptom
.Antibacterial
Application
MoldAway can be used on hand surfaces and fabrics like washing machines, carpet, clothes, towels, bed linens and pillow cases.
How to use
Spray on mold area and sit for 15 minutes. Allow it to dry or wipe off. Spray directly on washing machines, clothes, carpet, bed linens and pillow cases to kill mold and musty odor.
Spray in the air to reduce mold caused allergy symptom.

Ingredients
Tea tree oil (Australian), tangerine oil, grapefruit seed extract, citrus bioflavonoid.

* Test report: Antimicrobial effectiveness against – Staphylococcus aureus, Aspergillus Niger.

Authorized goods