Prime-Living BlastAway Natural Odor Remover 500ml


Prime-Living BlastAway is a nano-sized botanical solution made from corn and potatoes. The ultra-fine particles (3-4 nm) continuously bombard with the odor sources which denature them permanently into odorless substances.

BlastAway works effectively and efficiently against stubborn odor (including tobacco, mildew and sweat smell) instead of masking it like an air freshener.

.Qualified as an USDA BioPreferred solution.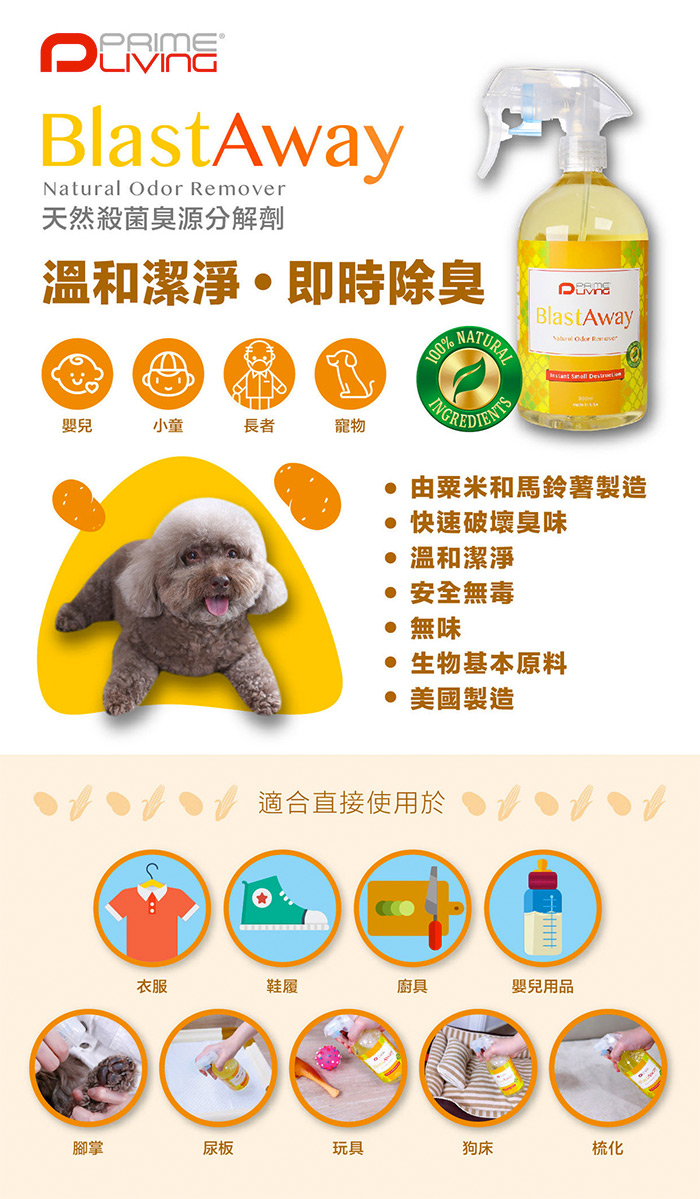 Product Feature
.Odor Free
.100% Bio-Based
.Fast Odor Destruction
.Safe & Non-Toxic
.Light Cleaning
.Antibacterial
.Made in U.S.A
Application
BlastAway can be used on shoes, clothes, carpet, lunch Box, chopping Board and baby milk bottle etc.
How to use
Spray on the object which needs to remove odors. Let the ultra-fine particles (3-4 nm) continuously bombard with the odor sources which denature them permanently into odorless substances.

Authorized goods