Prime-Living GreenWash Fruit & Veggie Cleaner 500ml
Free Natural Soap upon $500
Prime-Living GreenWash Fruit & Veggie Cleaner is a botanical food wash is made from agricultural ingredients.
With the use of Nano Blasting technology, it effectively knocks out dirt, residue from surface of fruit and vegetable.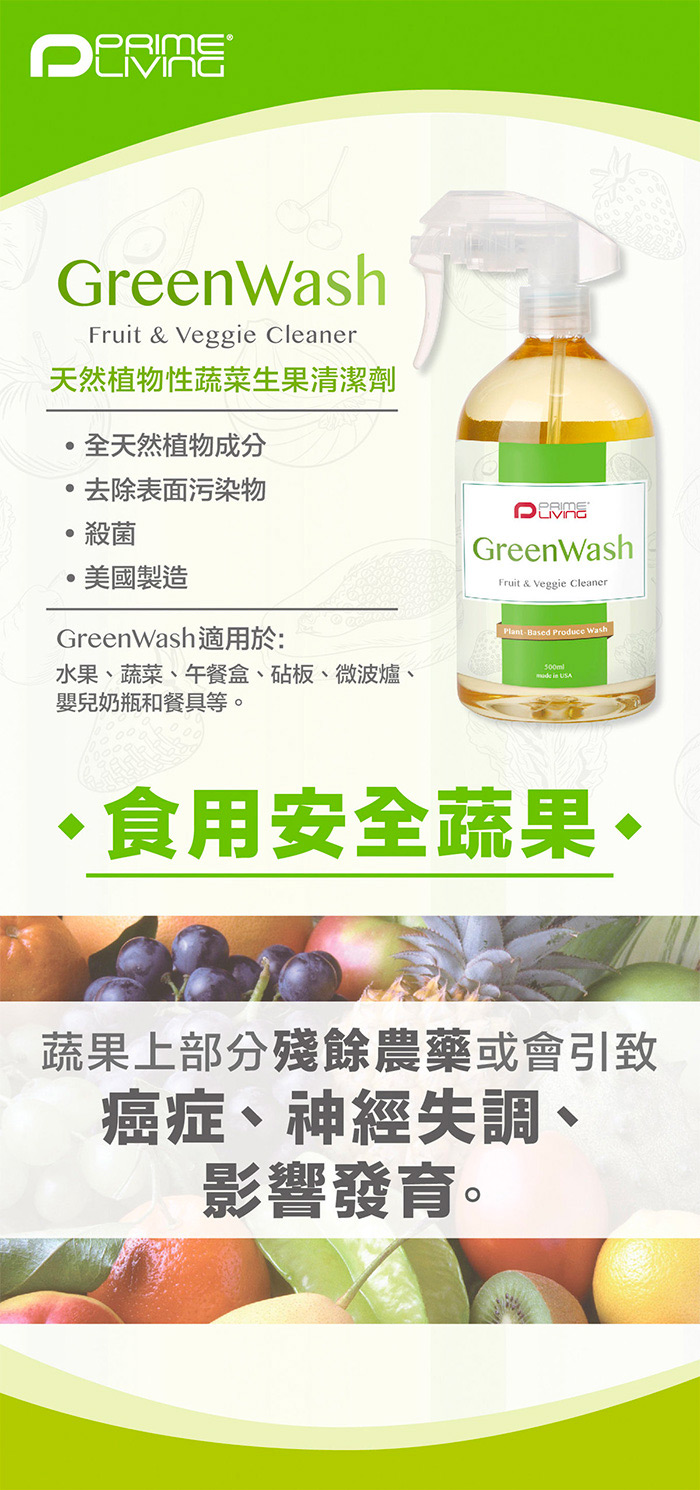 Product Feature
.All natural
.Remove surface contaminant
.Anti-bacterial
.Made in U.S.A.
Application
GreehWash can be used on fruits, vegetables, lunch boxes, chopping boards, microwave ovens, baby milk bottles, tableware, etc.
How to use
For Fruit : Spray on the fruits, rub it and rinse.
For Veggie : Spray on veggies, submerge for 3- 5 mins and then rinse.

Authorized goods