Actika Marshmallowin insole - Men use
Brand: Actika
Model: ACKA-00009
"Marshmallowin" is a shock absorbing material with fluffy softness and high resilience. Even under pressure, Duyi quickly returns to its original state, effectively reducing stress.
The general low-resilience sponge has a low resilience, and once it is compressed, it takes a period of time to return to its original state, failing to provide a lasting decompression function. Therefore, it is often uncomfortable to wear.
"Marshmallowin", on the other hand, is characterized by its ability to quickly return to its original state and to feel soft and comfortable every time you walk.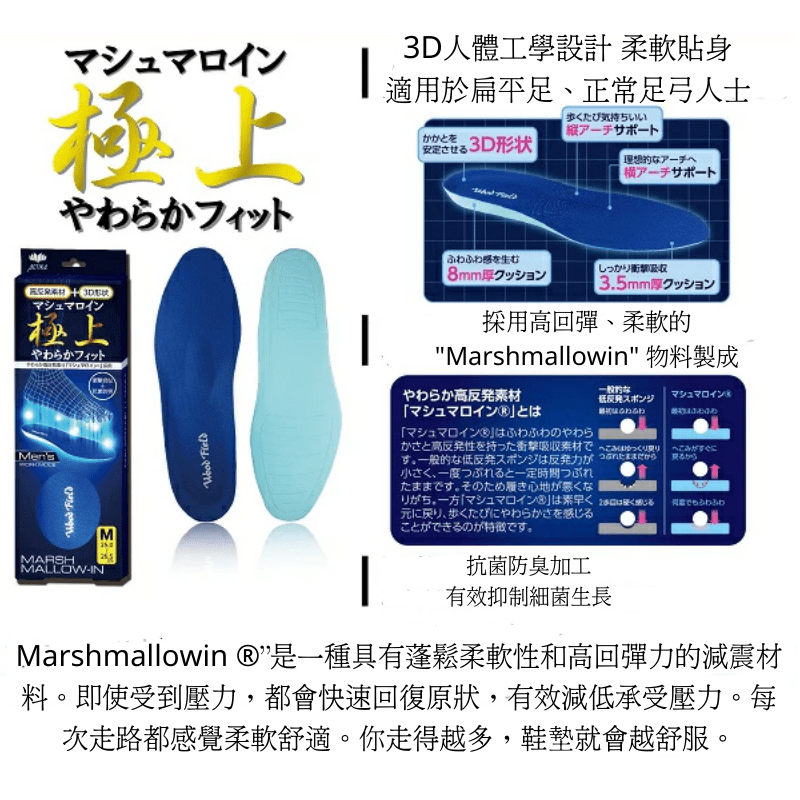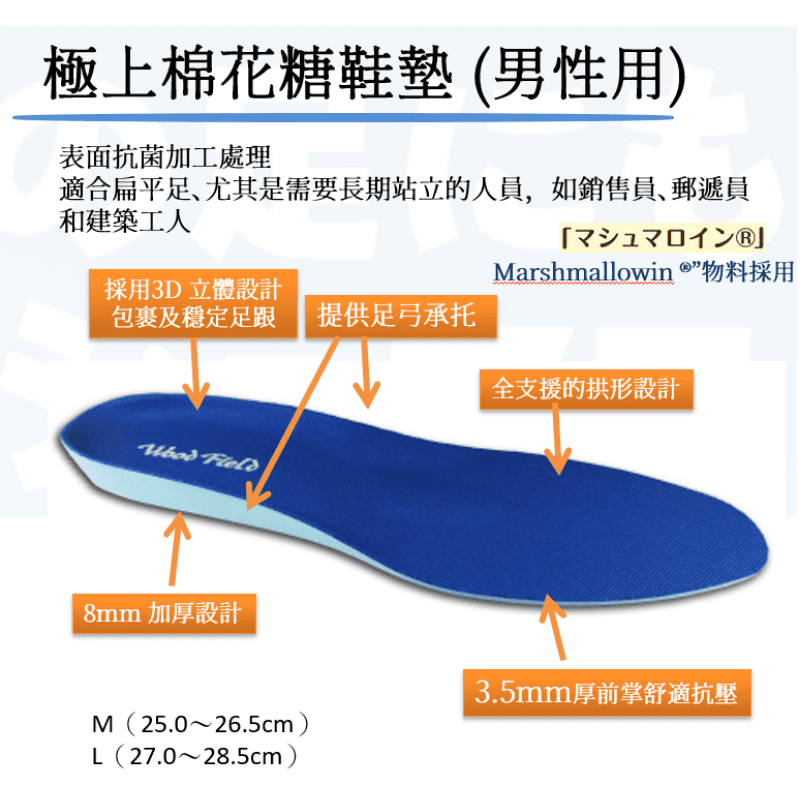 Surface antibacterial treatment
Suitable for flat feet, especially those who need to stand for long periods of time, such as salesmen, postmen and construction workers
3D stereoscopic design wraps and stabilizes the heel
Provides arch support
The forefoot arch design effectively fits the entire foot shape and provides full support
8mm thick heel design
3.5mm thick forefoot for comfort and compression
---
Size:
M(25.0~26.5cm)
L(27.0~28.5cm)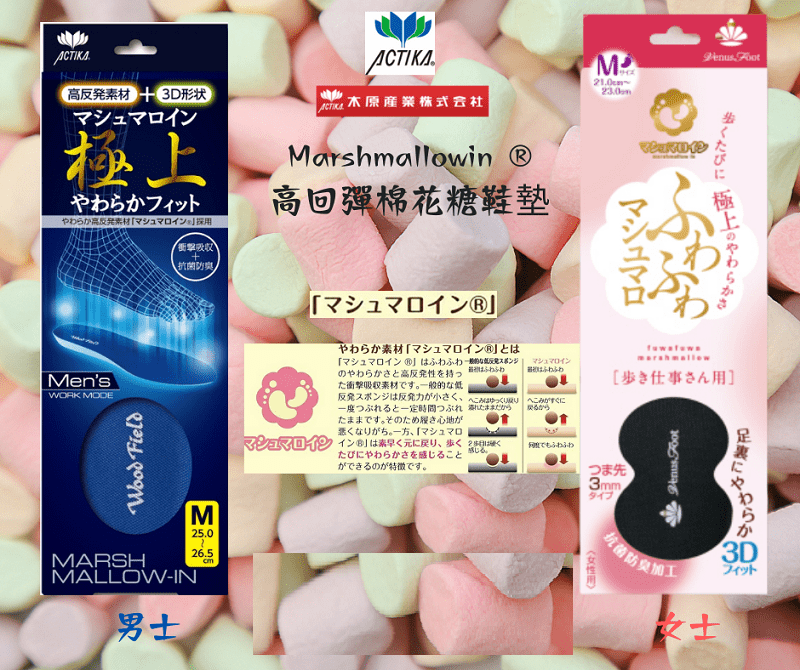 Japanese Brand, Made in China
---
Notice
Personal products are unpacked Except for product defects, they cannot be returned or exchanged after unpacking