Neat Feat 3B Hand Saver Antiperspirant and Moisturizer Lotion for Hands 50ml I Control Hand Sweating
Sweaty hands are embarrassing, and no one wants to be seen wiping down their palms on the clothes before greeting someone – be it family or strangers. Cringe! Instead, keep the Neat 3B Hand Saver Lotion on-hand to combat palm perspiration no matter where life takes you.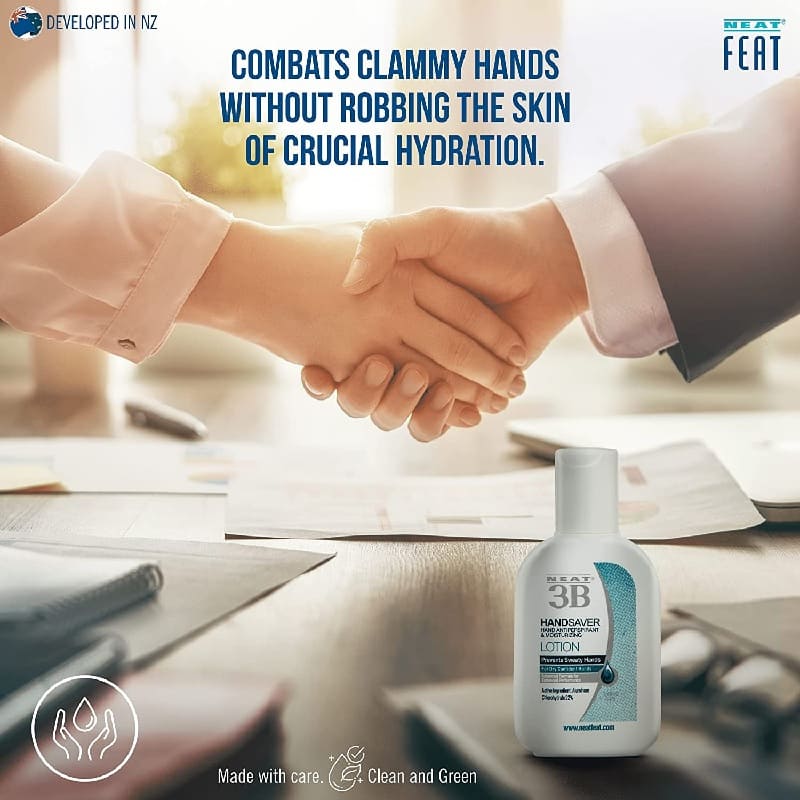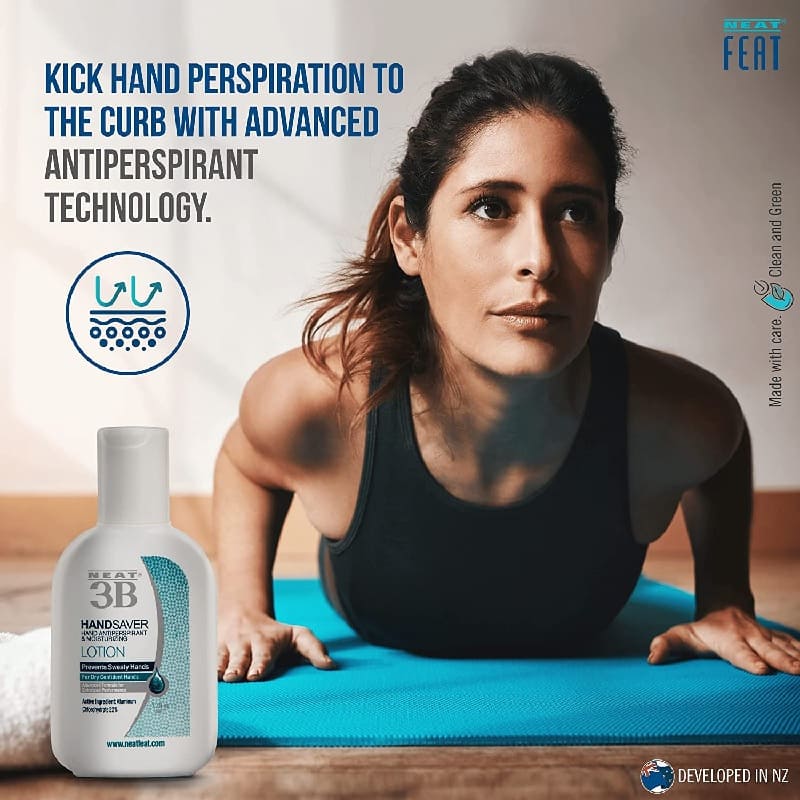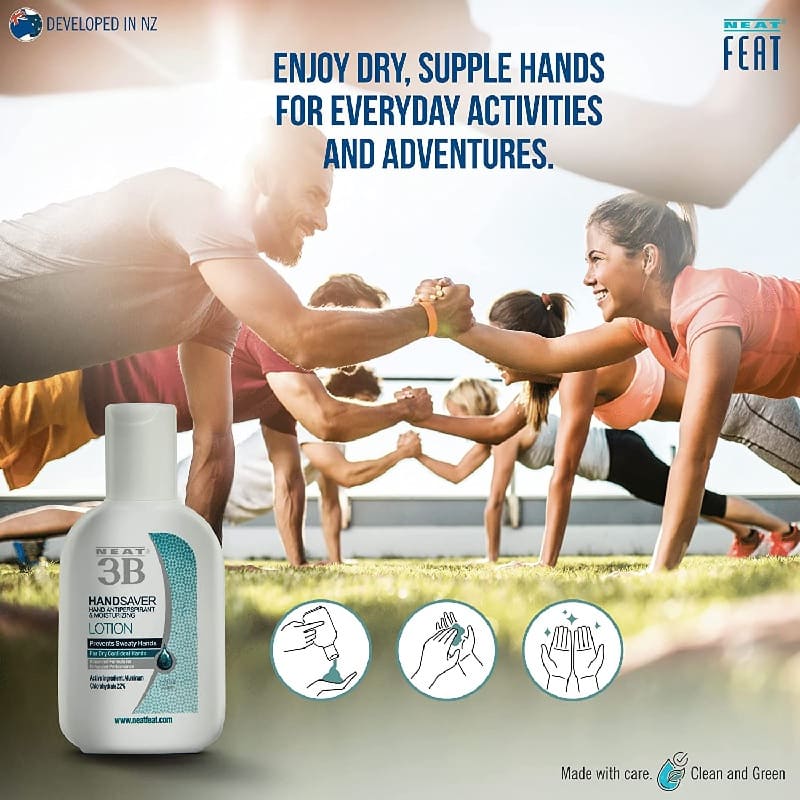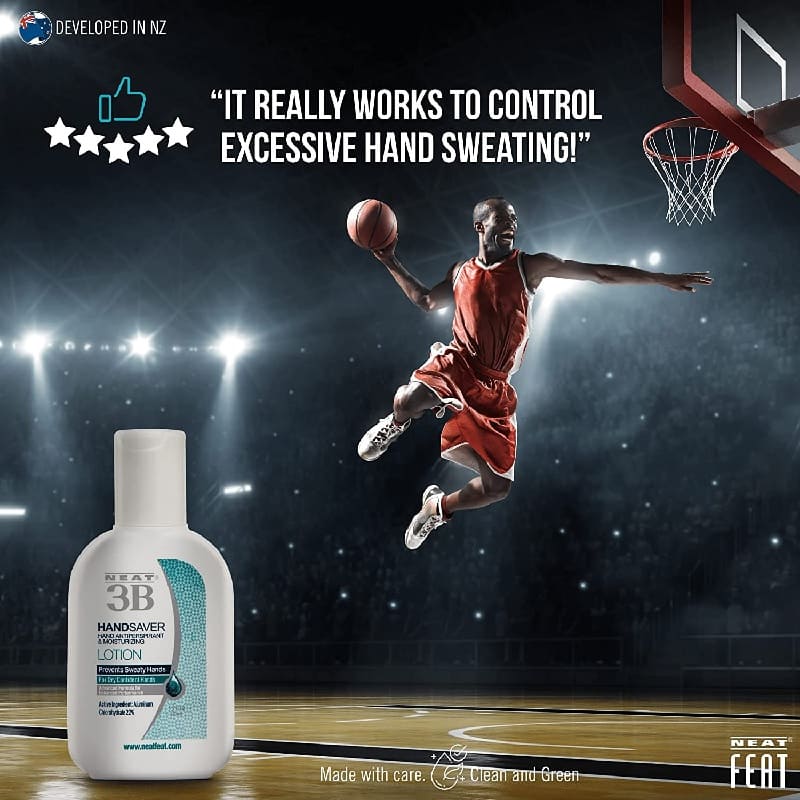 Helps prevent and reduce hand perspiration
Combines a proven antiperspirant in a soothing moisturising base
Keeps hands dry and supple for all activities including sport
Deodorize, moisturize, and protect around the clock
---
How to use:
Shake before use
Apply a dab to the paims of the hands, apply sparingly, then rub hands together
Product can be applied daily at anytime, and used as often as necessary.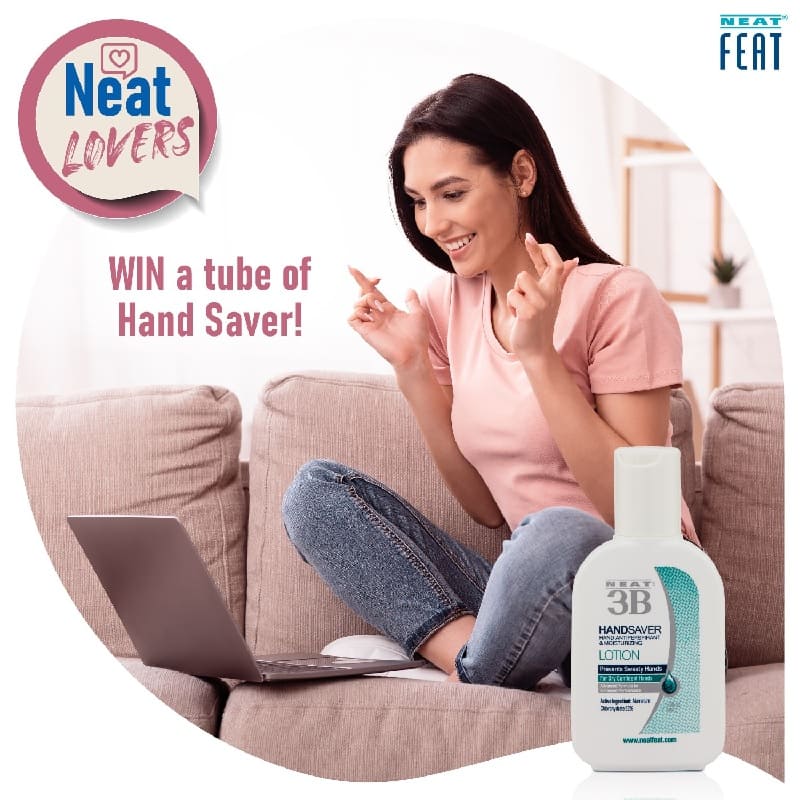 Made in New Zealand
---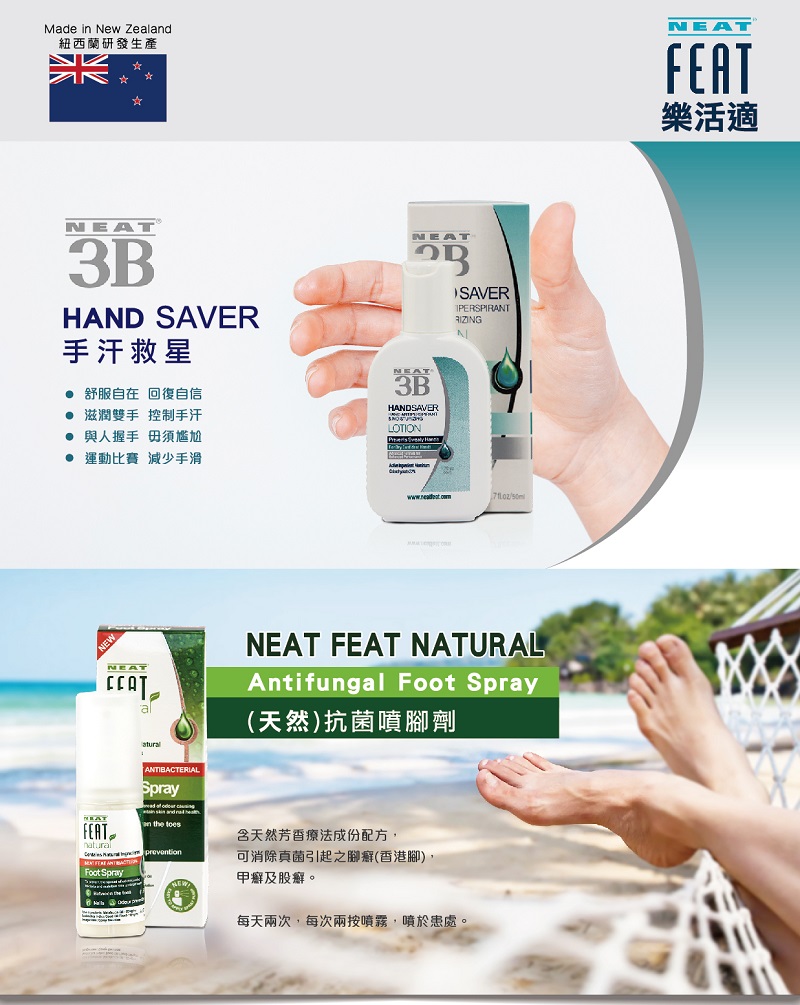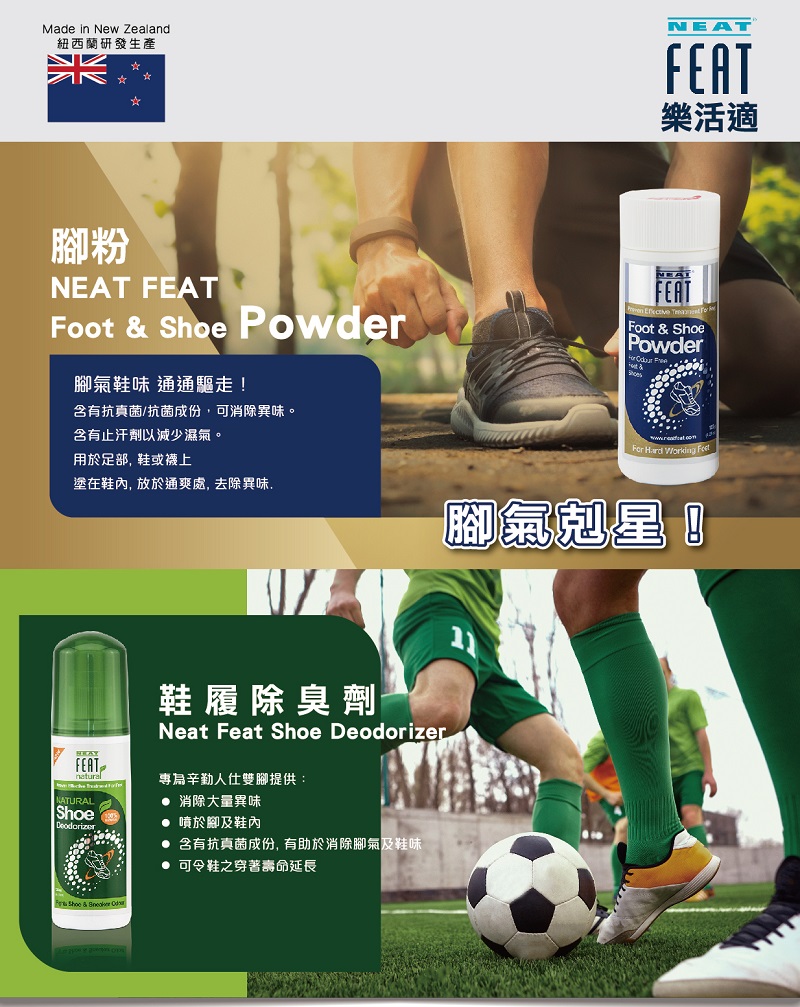 Warnings
Keep out of reach of children.
For external use only. Avoid contact with eyes, ears, mouth.
If adverse reactions occur, should seek professional medical advice from their doctors.
This product is not registered under the Pharmacy and Poisons Ordinance or the Chinese Medicine Ordinance. Any claim made for it has not been subject to evaluation for such registration. This product is not intended to diagnose, treat or prevent any disease