Breo iDream 5S - Head Massager
Brand: Breo
Model: BREO-IDREAM
Breo iDream 5S - Head Massager
The massager is characterized by intelligent head massage mode, 5 contacts and 150 claws, 4 functions. The body is detachable and the head circumference adopts one key adjustment design. Under the control of mobile phone app, the massage mode and force can be adjusted whenever possible to provide more relaxing massage and more convenient control.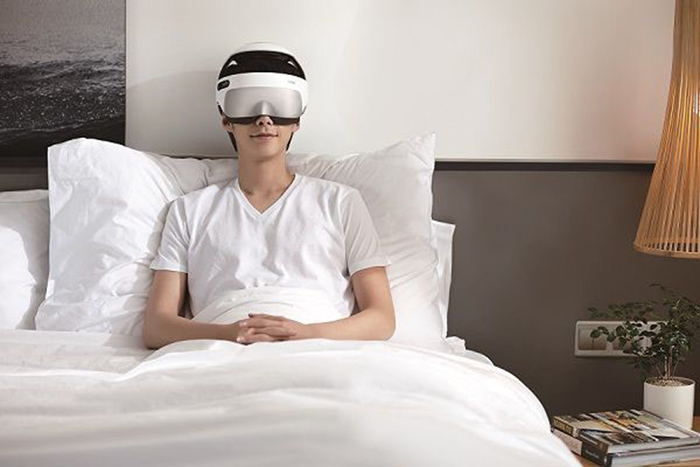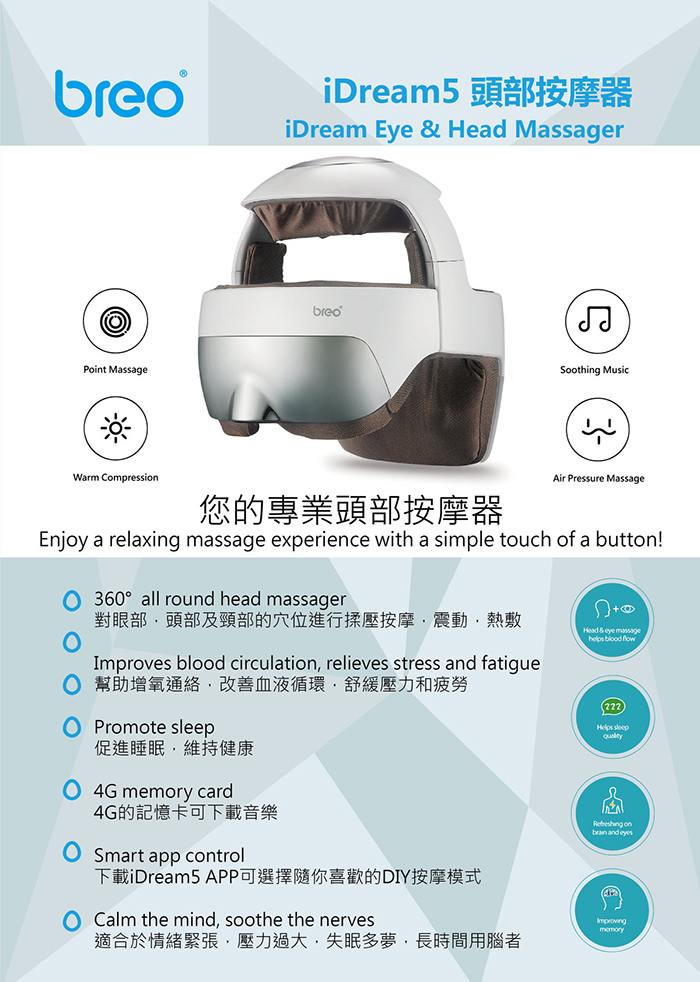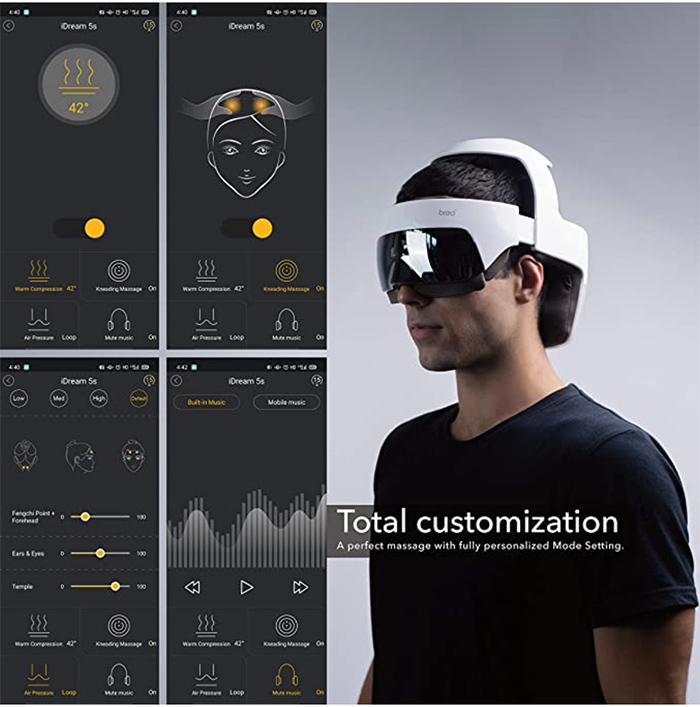 Product Features
- 360° deep scalp massage using 5 massage heads and 150 pressure points.
- Built with 3 unique massage modes and 4 massage functions to relax your body and mind.
- Connect to breo app, which allows you to fully customise the massage by setting the time, heat, pressure and frequency. Can play music playlist in your mobile phone.
- Removable glasses for convenient daily use. Size adjustable to fit everyone.
- Comfortable and breathable fabric, easy to clean.
- Massage heads are removable and washable.
- Long standby with 2300mAh polymer lithium battery. One time charging gives 2 hours of use time (12-15 times of 10 min use).