Breo WOWO S Hand Massager
Brand: Breo
Model: BREO-IWOWOS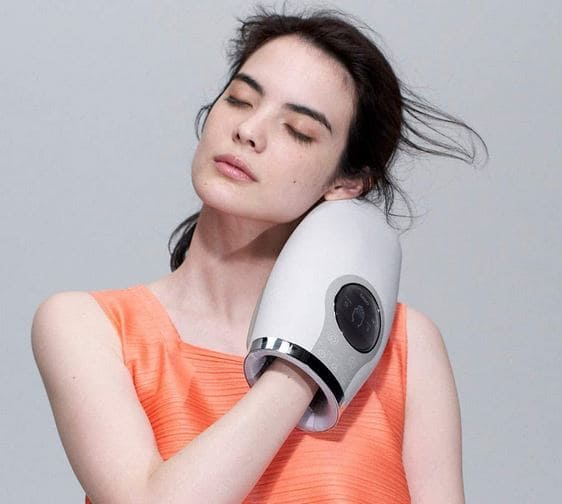 breo WOWO S - Hand Massager
A newly designed WOWOS' smart airbag system perfect match your hand shape adjustable in 3 levels massager.Accurate strength gives you an experience become more comfortable relaxation. The dot matrix massage lining design with the newly hot compress function and intelligent temperature control technology to make the muscles more relaxing and care for your hands. Highly recommend use WOWOS with hand masks to make your hands more moisturizing.
Combines air pressure and heat compression technology to thoroughly cover the entire hand and palm.

Built in with male and female massage modes and 3 adjustable intensity levels.

Warm massage at optimal heat level that promotes blood circulation.

Connect to breo app, which allows you to fully customise the massage by setting the time, heat, pressure and frequency.

Wireless design, portable and easy to travel with.

Comfortable and breathable silk fabric, easy to clean.

Waterproof interior. Can be used with hand masks to moisturize your hands.

Long standby with 3000+mAh polymer lithium battery. 2 hours of charging gives 4 hours of use time.
Product specifications
Product name: breo WOWO S hand massager
Net weight: 740 g
Dimensions: L250 x W145 x H90 mm
Screen size: 60 x 35 mm
Battery: 2300mAh polymer lithium battery
Charging port: Micro USB
Charging time: 3.5 hours
Battery: 2 hours
Voltage: 5V
Power: 5W
Authorized Goods 1 year warranty