JUJY Full-effect Multipolar RF Eye Beauty Instrument PRO|Firming, lightening lines and brightening|Come with official Eye Gel & Mask
Brand: JUJY
Model: JUJY-RF-EYE-PRO
Tighten the skin around eyes and prevent fat particles
Relieve eye fatigue and improve eye cream absorption effect
Reduce fine lines, dry lines, dark circles and bags under the eye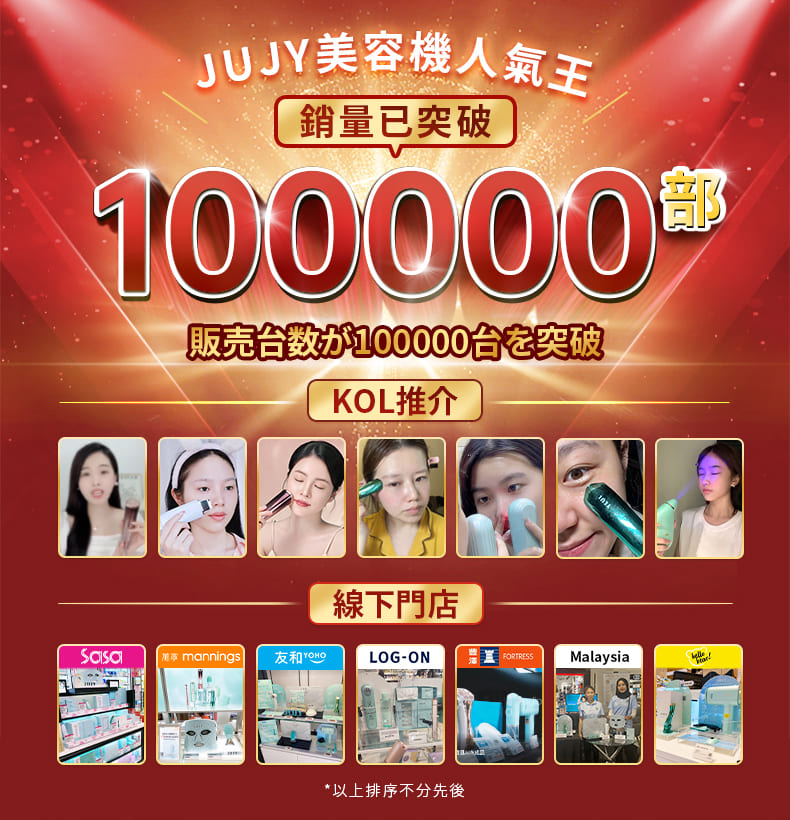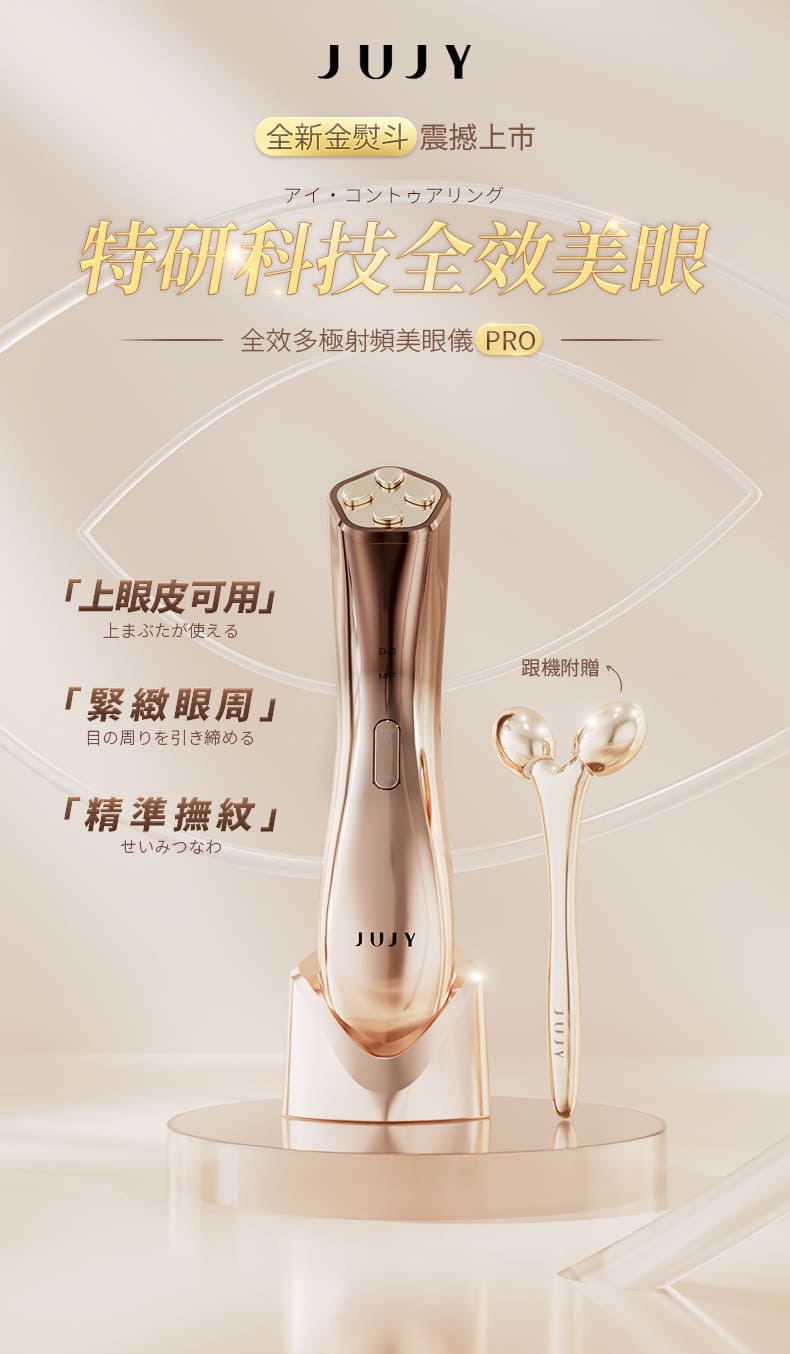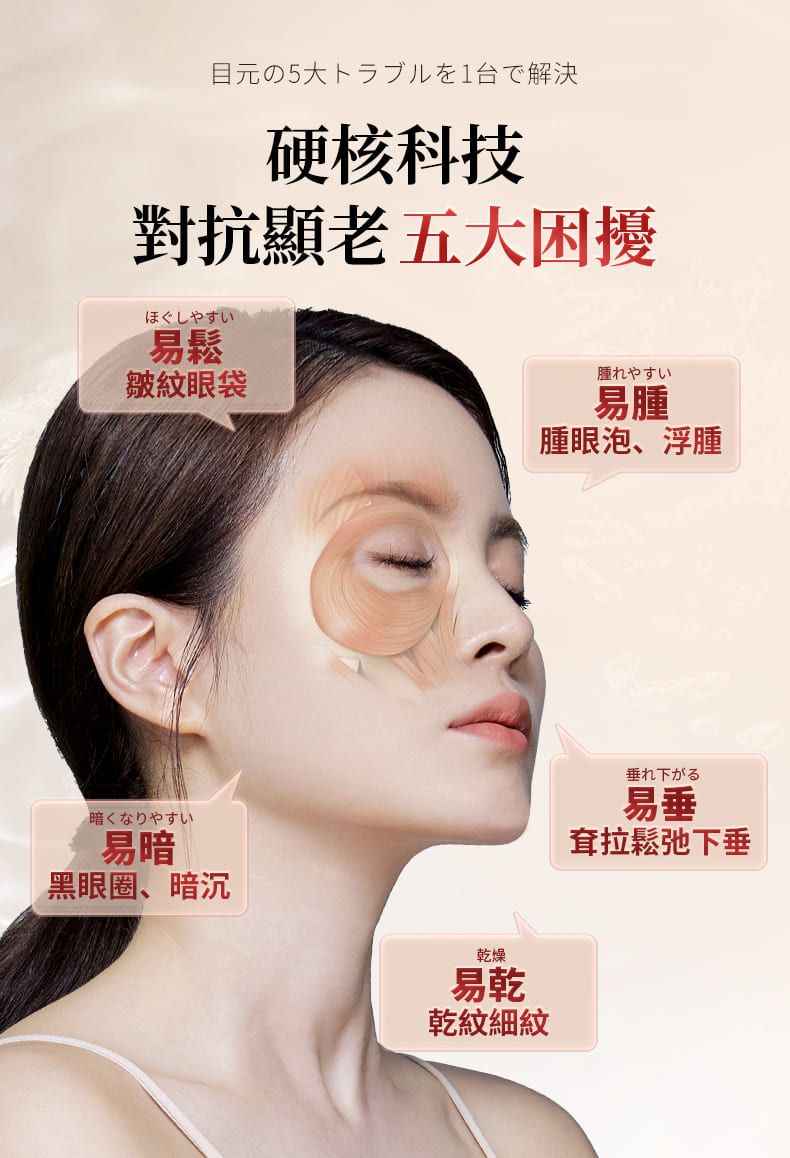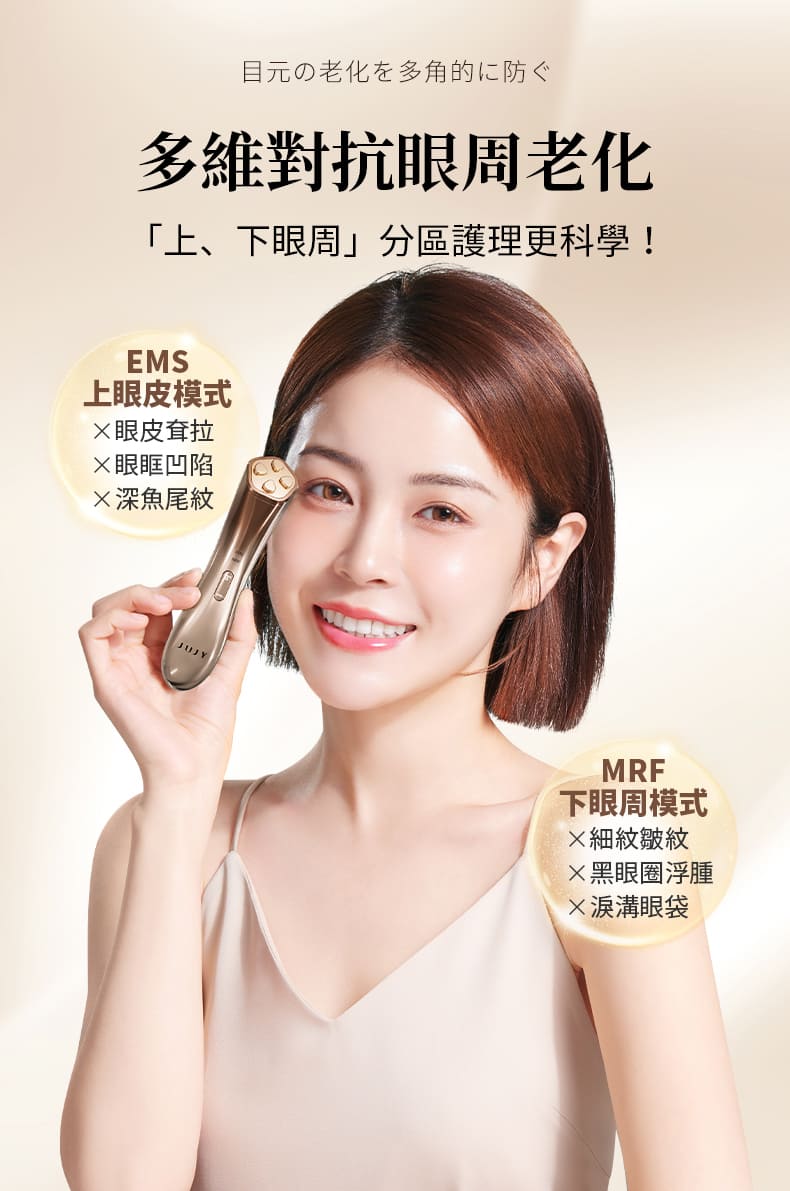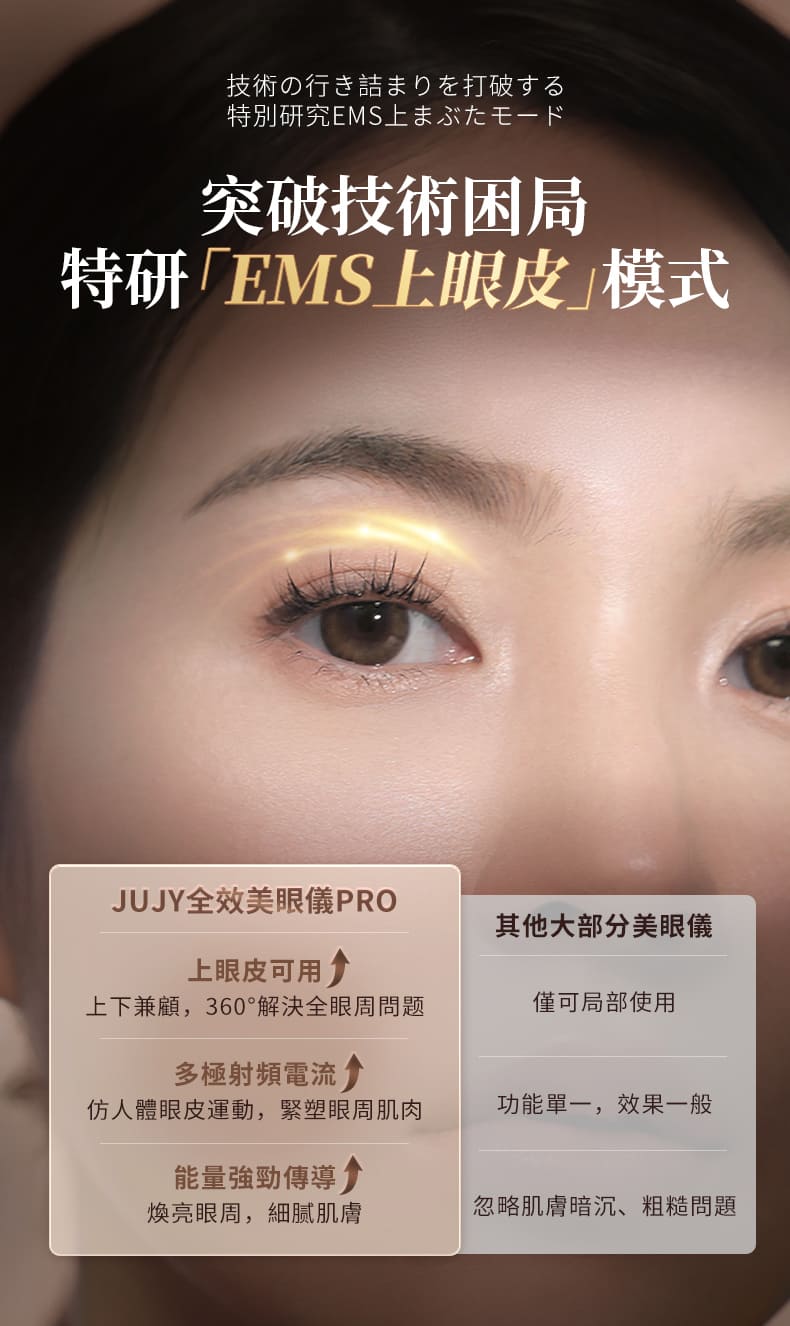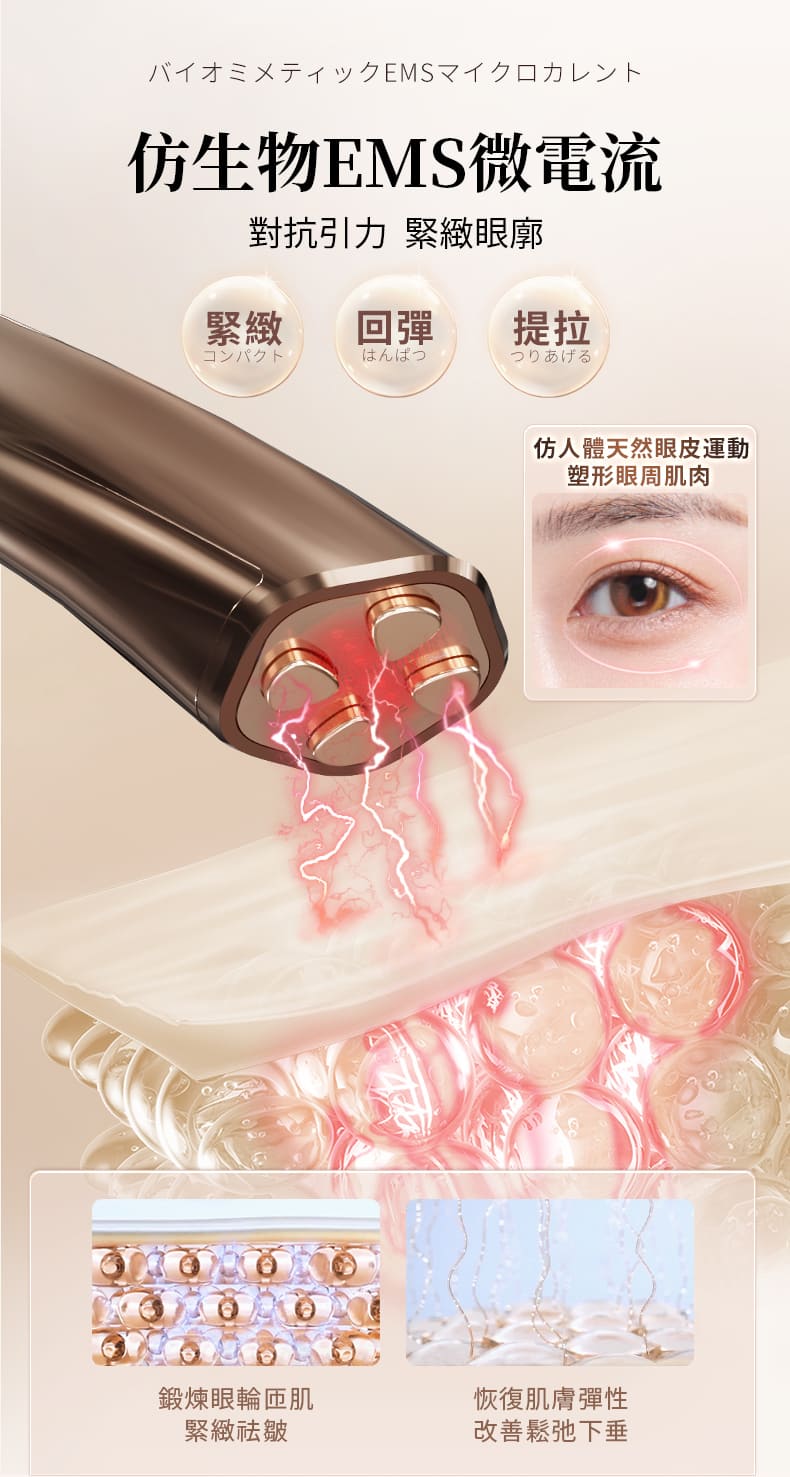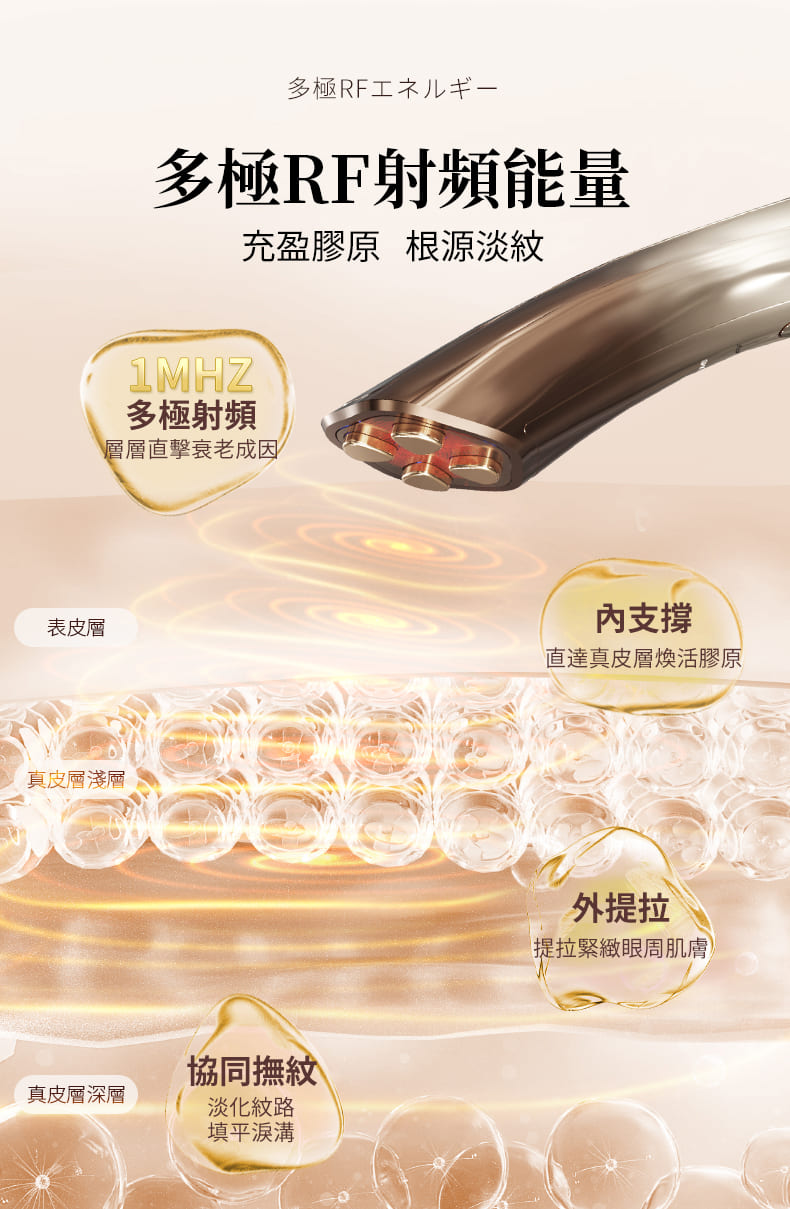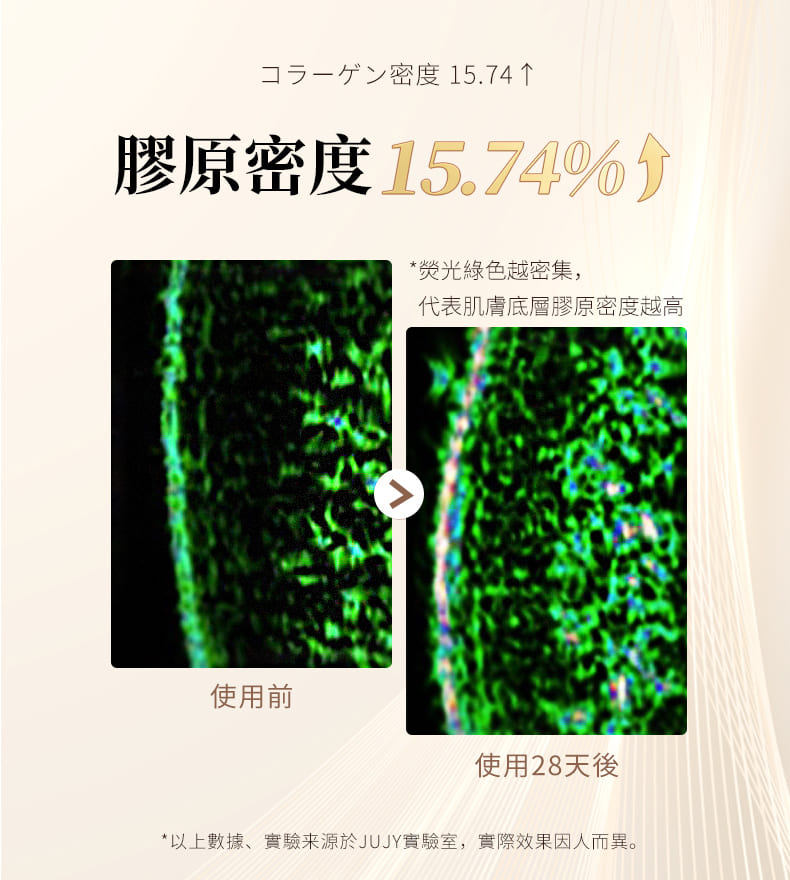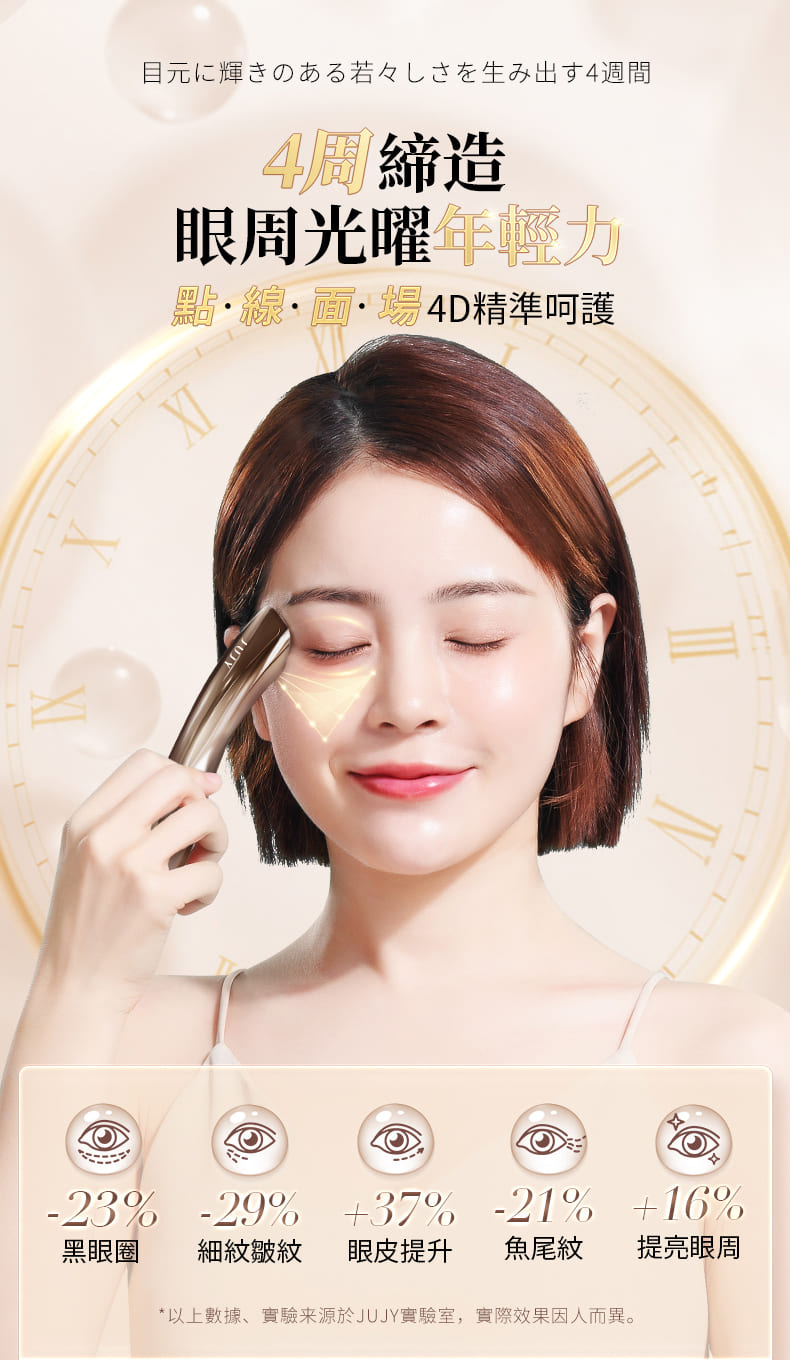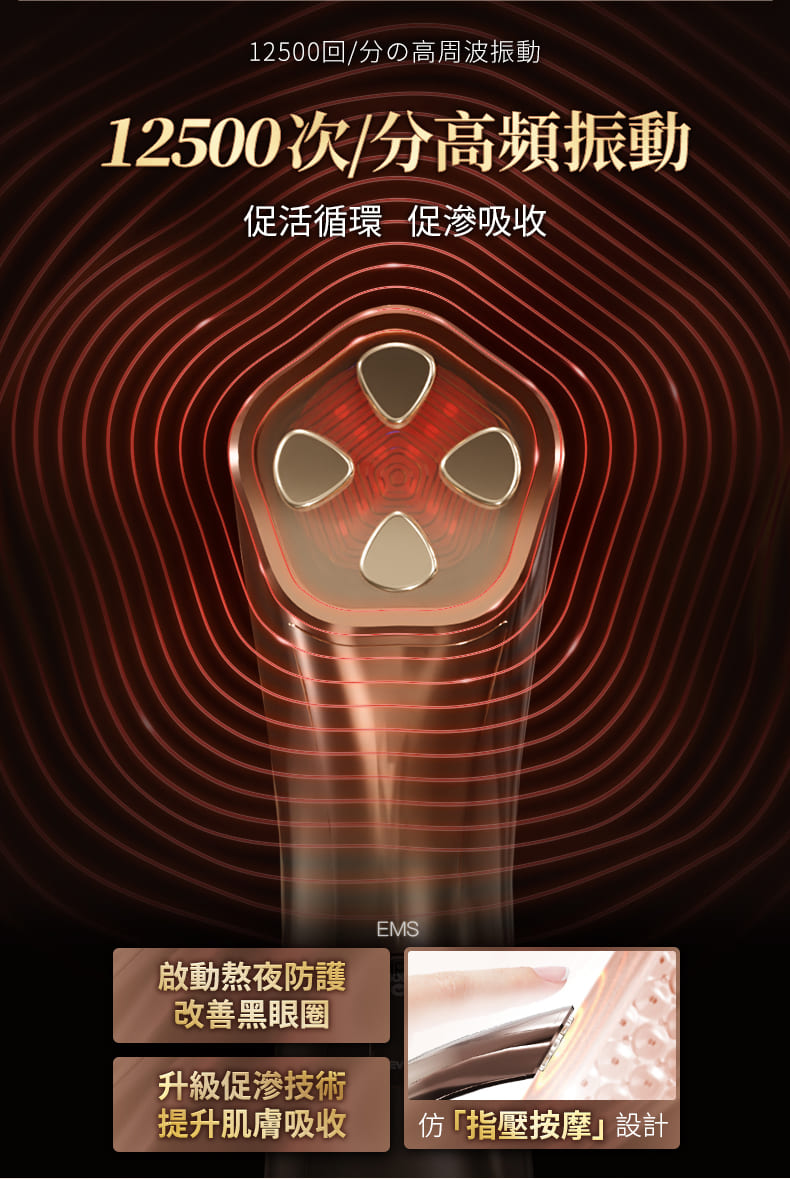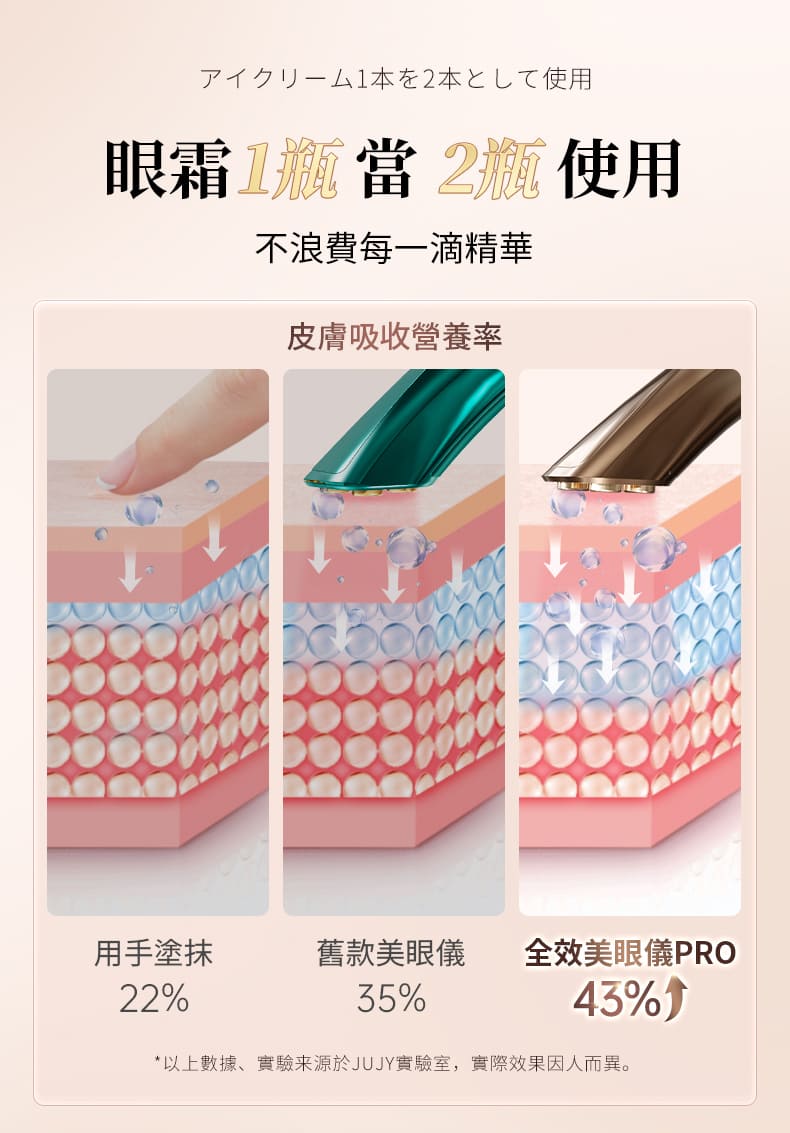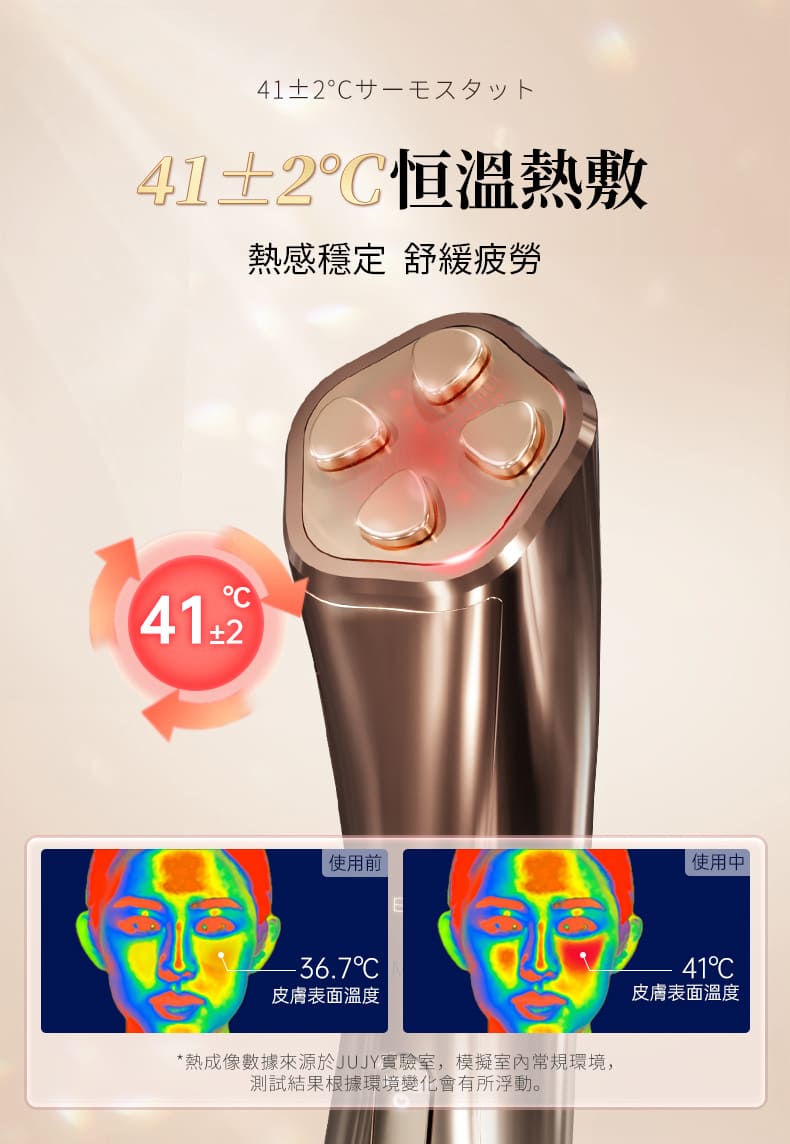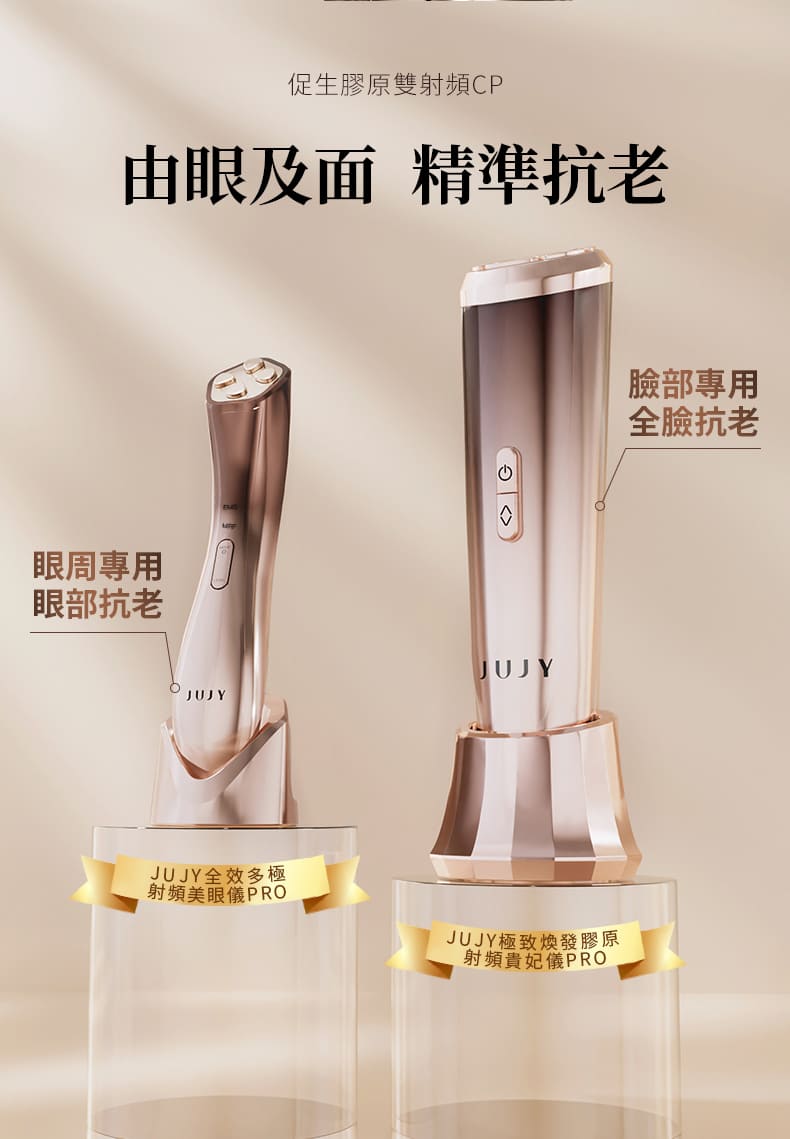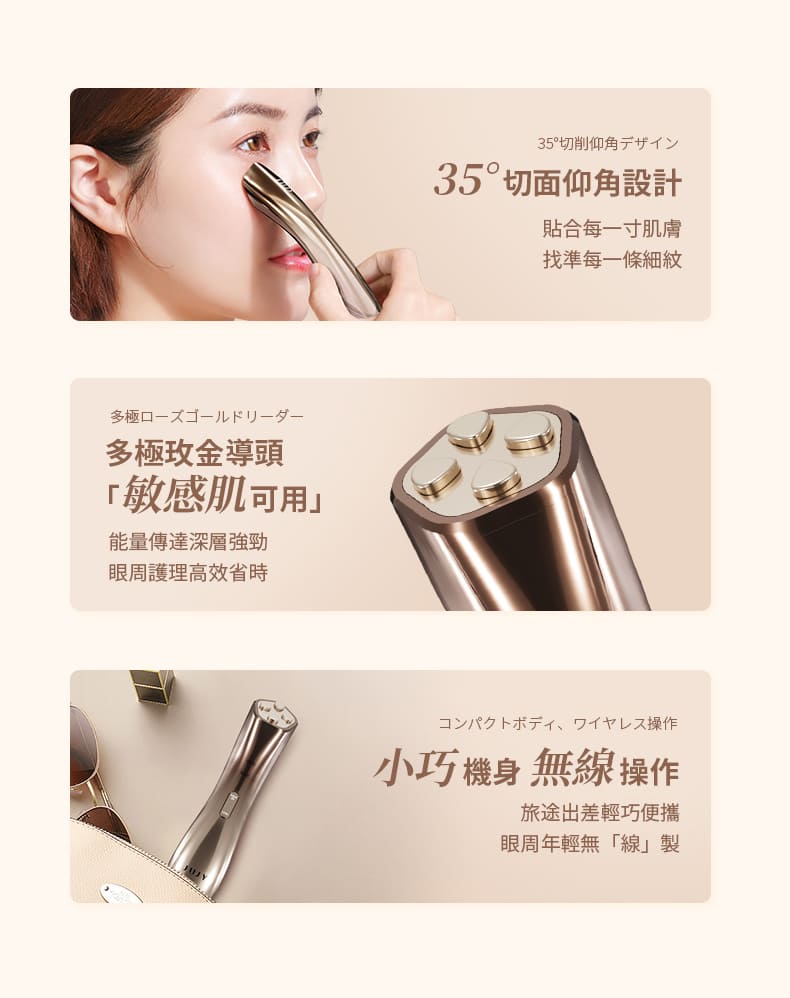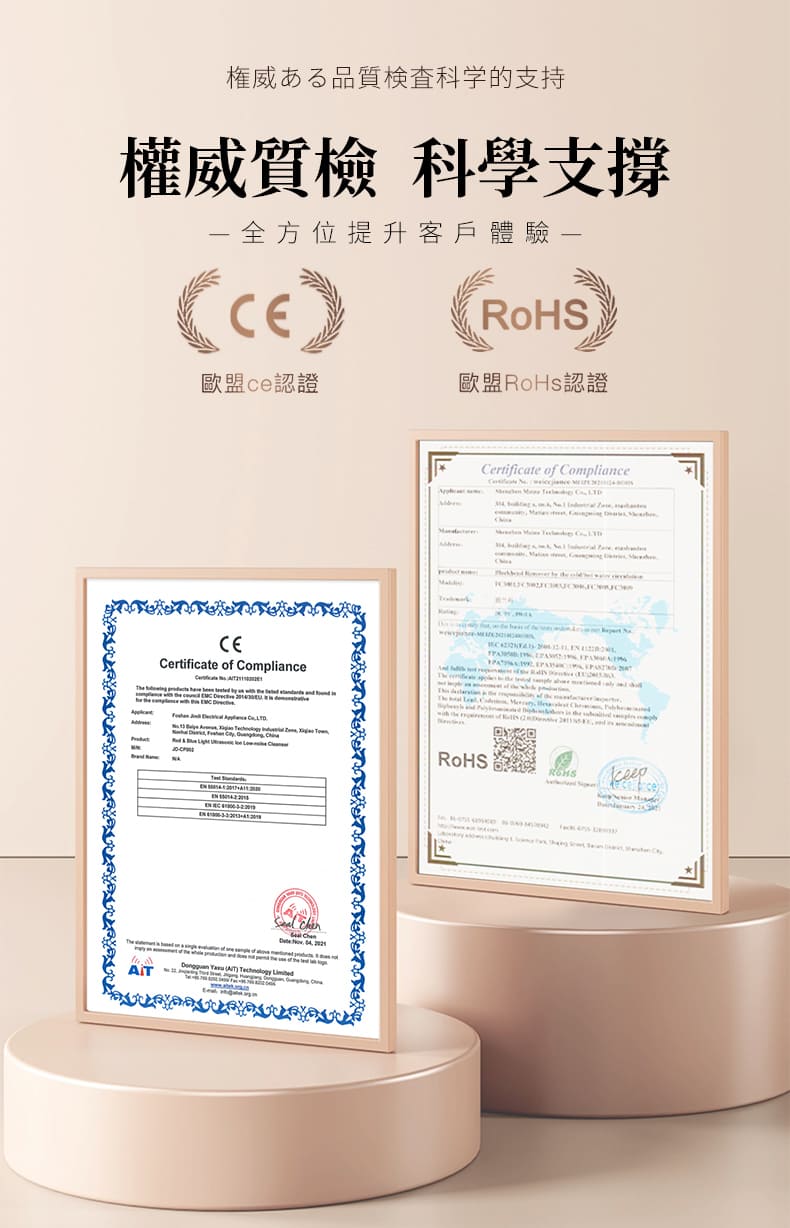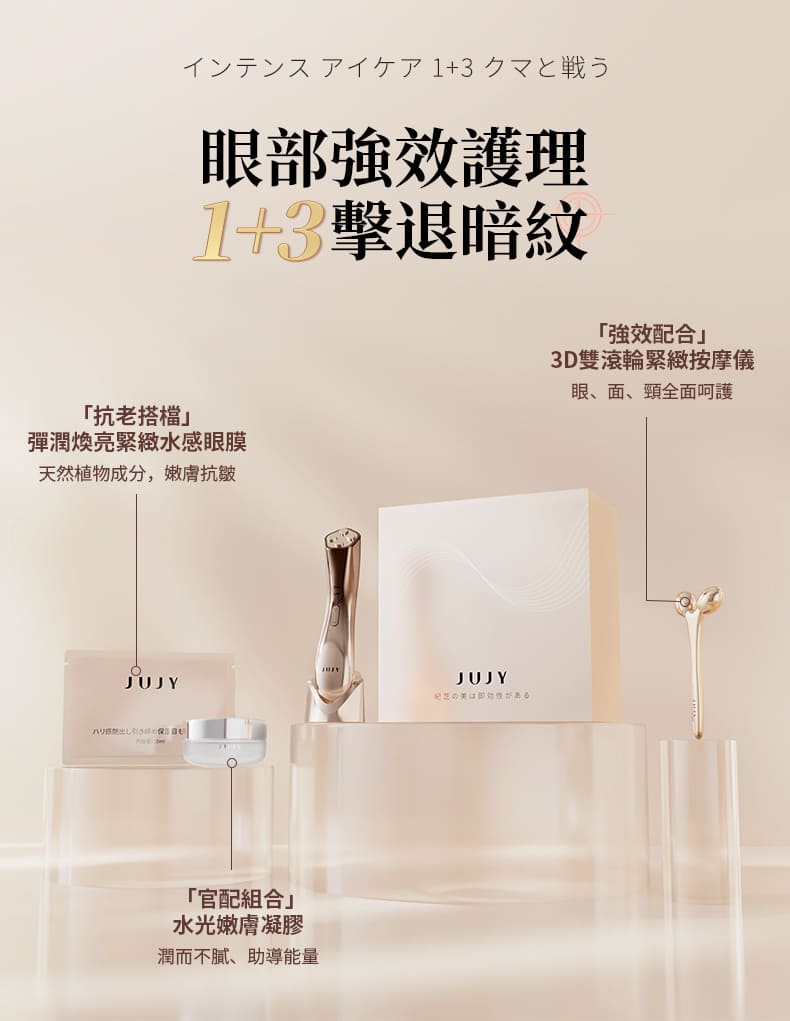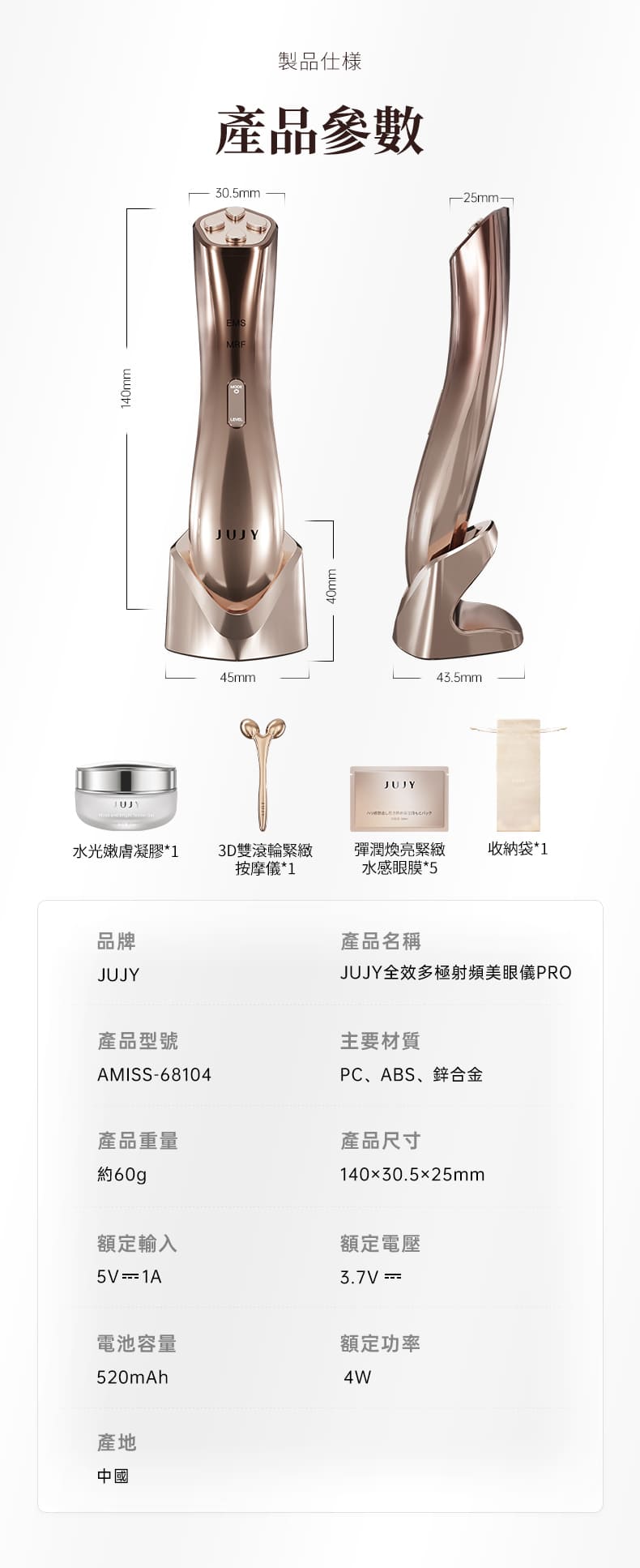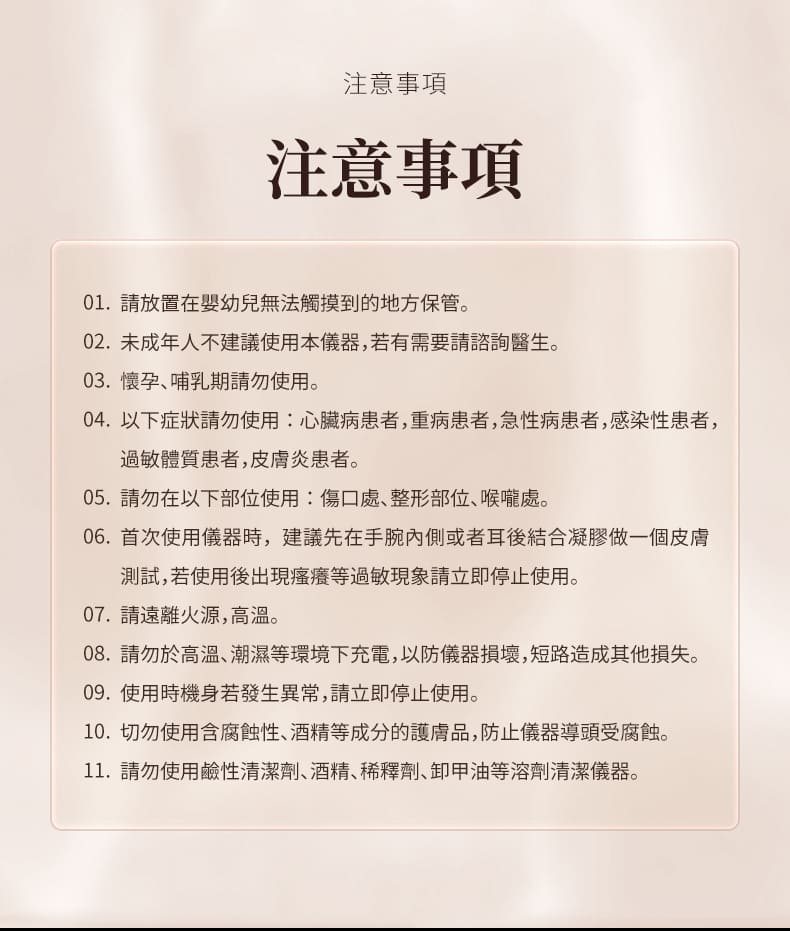 Light energy deep penetration technology
Blue light - soothes and repairs skin, shrinks pores and refines skin
Red light—promotes microcirculation around the eyes, brightens the eyes and improves dullness
Red and blue light - combines red light and blue light to tighten the skin around the eyes and remove wrinkles and lines.
41±2°C constant temperature thermal sensation
Stable thermal sensation promotes circulation around the eyes, soothes the skin and relieves fatigue
Guide head 35° section elevation design
Designed to fit the human eye structure, it is light, comfortable and effortless to hold. The guide head easily wraps the entire eye contour and closely fits the skin around the eyes.
Multi-pole rose gold guide
It contacts a larger area of ​​the skin, powerfully transmits energy to the deep layers of the skin, and provides efficient and time-saving care.
---
Net weight: about 60g (excluding base)
Product size: 140*30.5*25mm
Accessories: Host*1 / Charging cable*1 / Velvet bag*1 / Cleaning cloth*1 / Instruction manual*1 / Official eye gel*1 / Official eye mask*1 / Massage roller*1
---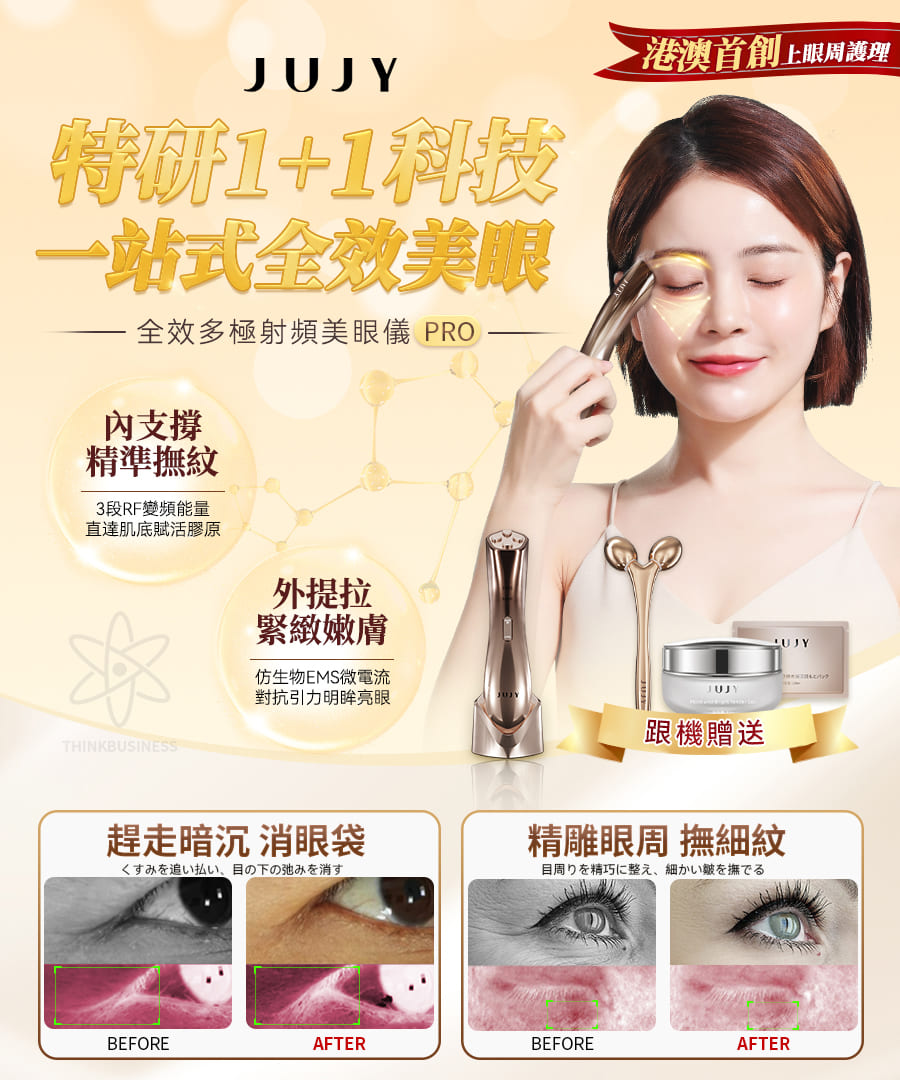 Authorized goods
Warranty Period : 1 Years