Ensure Guard x NOELLE Australia - Marine Luxury+ Hair Shield Shampoo 300ml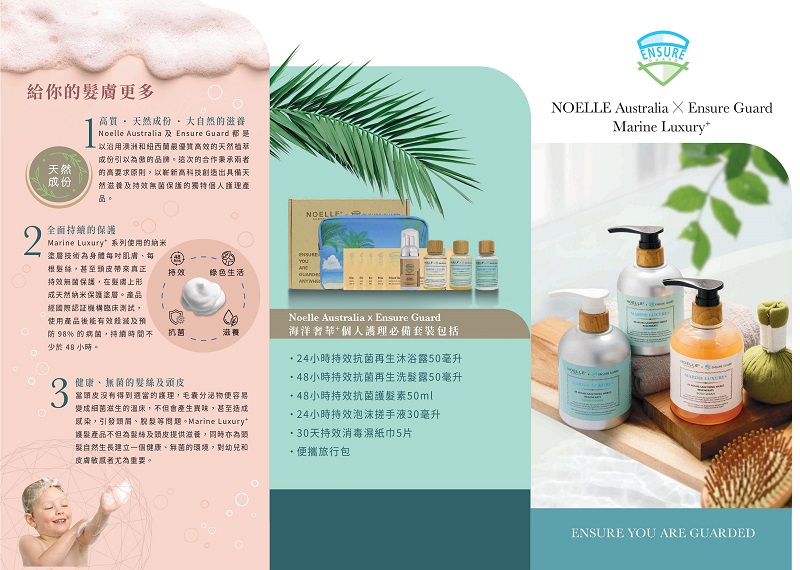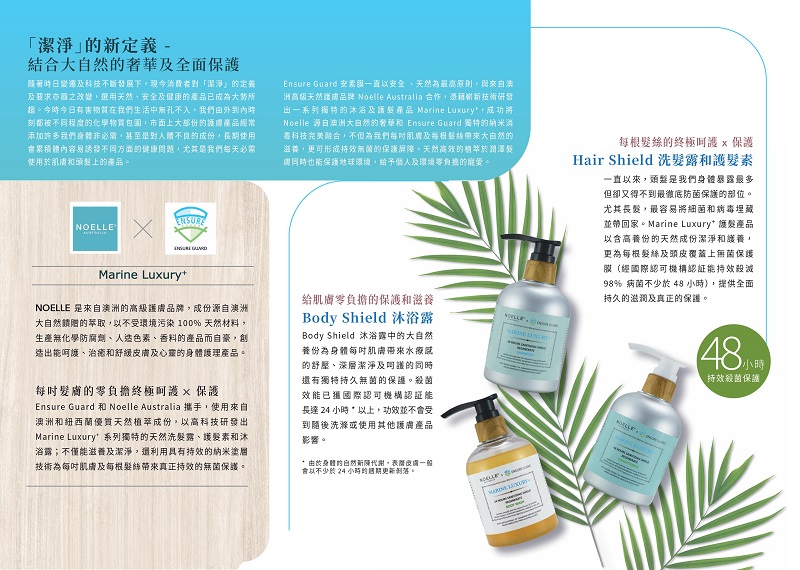 NOELLE Australia is a luxury personal care brand from Australia. Its body wash, shampoo and conditioner are uniquely made using only natural ingredients to revitalize, moisturize, and keep skin and hair clean and smooth in any season.
---
The ultimate total body and hair protection
Noelle Australia and Ensure Guard have collaborated across borders to develop a marine luxury + personal care series using new technology. The ingredients are natural, providing moisturizing and ultimate antibacterial protection for every inch of your skin and every hair of your body, completely preventing Risk of any disease and cross-infection. The formula is certified to provide long-lasting disinfecting protection against bacteria and viruses, including COVID-19*.
*Accredited by the Australian Government Department of Health (TGA)
---
48 Hour Long Lasting Antibacterial Regenerating Shampoo and Conditioner
Hair is the most frequently exposed part of our body, which is easy to carry bacteria and viruses, but is more difficult to protect completely. So far, our hair remains a blind spot for sanitizing protection. Rich in natural ingredients, this 48-hour Antibacterial Regenerating Shampoo and Conditioner not only provides hair with rejuvenating nourishment and smoothing care, it also provides thorough, true 48-hour antibacterial protection to each strand after use.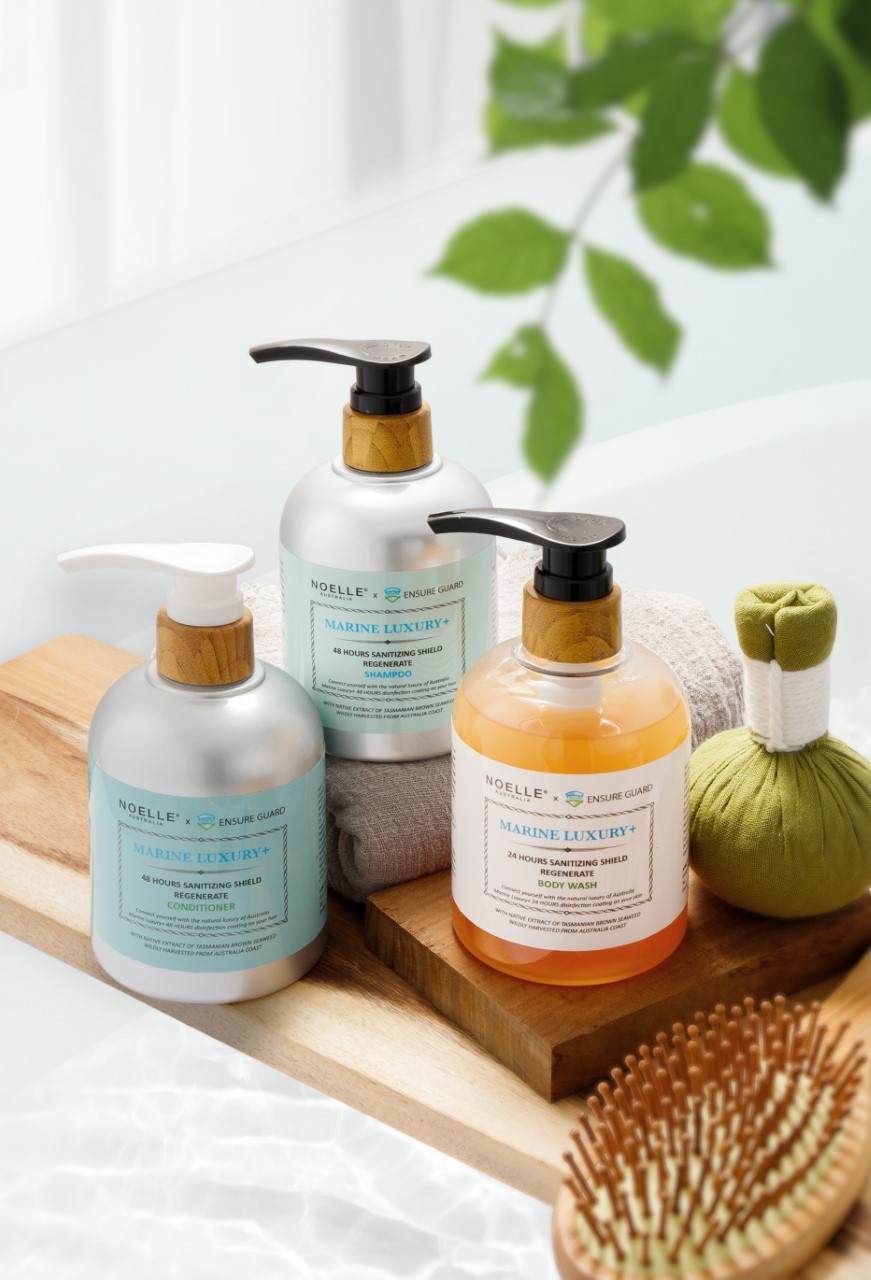 Authorized goods