Ensure Guard Pocket Fogger set with one 100ml refill & sleeve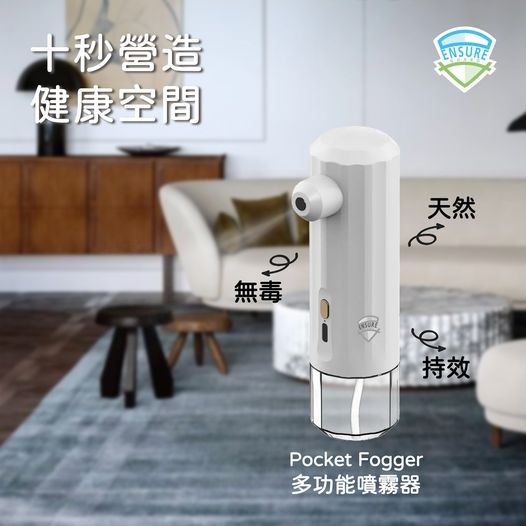 Pocket Fogger is a set of very simple and easy-to-use, DIY professional deep atomization disinfection products, no matter at home, office, car, cabin or hotel room...you can carry out disinfection protection for 30 days anytime, anywhere, convenient and economical .
Pocket Fogger is a set of small and compact rechargeable atomization equipment, which can quickly perform deep atomization disinfection on a large area, and the equipment is easy to operate.
Pocket Fogger has a wide range of uses. It can quickly disinfect the whole body before going out every day, and it can also be used regularly for cars and homes: wardrobes, kitchens, bathrooms, baby or elderly rooms, pet appliances and sleeping nests, and even offices and clinics ⋯⋯Carry out DIY deep atomization disinfection. Pocket Fogger is easy to carry, easy to use, and can quickly and thoroughly disinfect aircraft seats and hotel rooms. It is a must-have gift for business, travel or staycation.
---
product specification
Dimensions: (W) 40mm x (H) 155mm
Voltage: 3.7V
Battery capacity: 1200mAh
Capacity: 50ml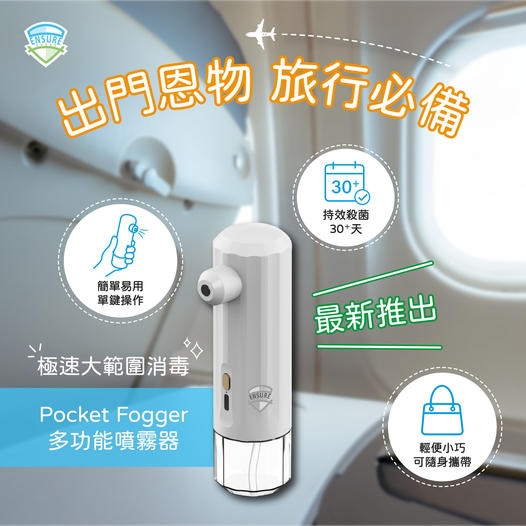 Authorized goods
Warranty Period : 6 months
---
Note: If there are drops of water in the water tank when it is used for the first time, it is due to the inspection before leaving the factory.