ASSANTA - New Mongmulmori 1min Hair Color Cream - No.7 Natural Black
The latest patented product of Kirin, a world-class hair product manufacturer in Korea, the ink head one-minute fast hair dye, won the Presidential Award for Best-selling Export in Korea!
New Mongmulmori One Minute Quick Hair colour cream, the arginine contained in the extracted cuttlefish juice is used as a conductor, which is similar to the structure of hair, effectively helping to quickly color, and it can be completed in one minute! It also minimizes hair damage. It is combined with aloe vera to effectively lock in moisture and moisturize hair. It can strengthen hair while dyeing hair and maintain softness and moisture. It can achieve hair care after dyeing hair. It does not contain ammonia, and it does not smell or pungent. No fading around, simple operation, just one comb, easily solve your gray hair problem!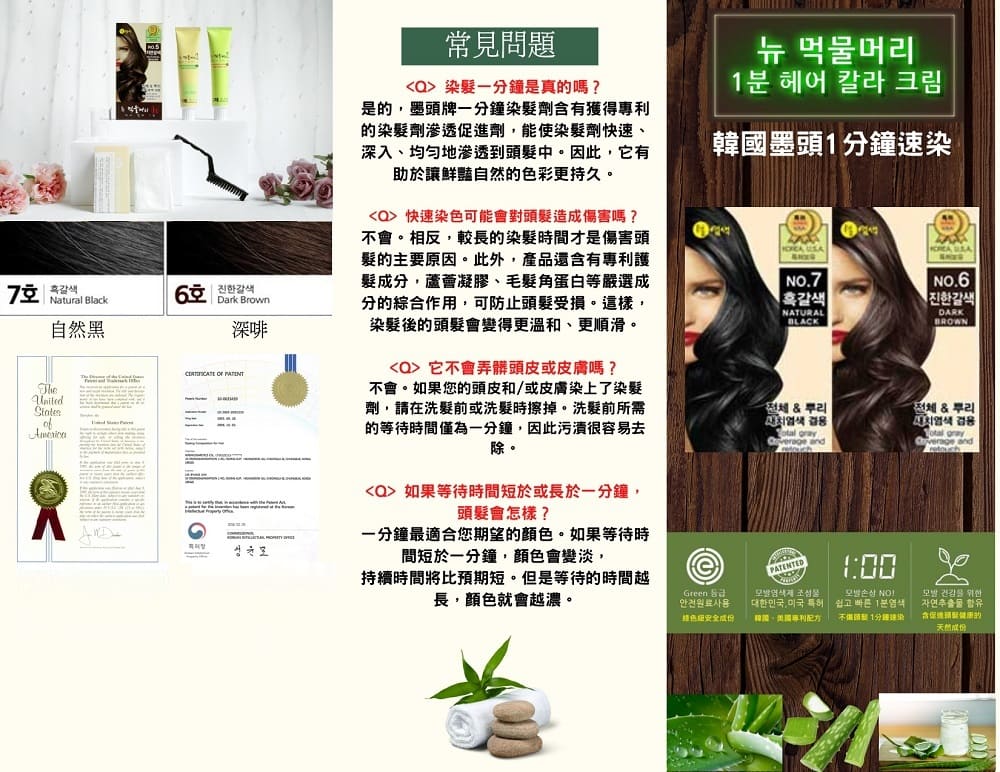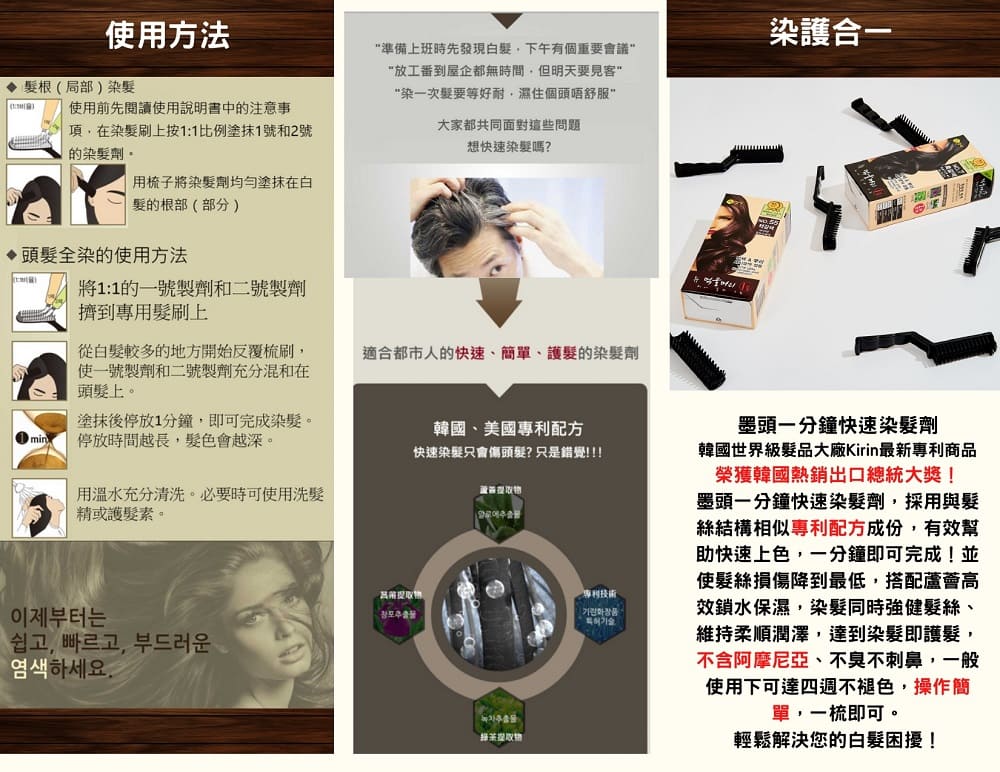 One minute coloring
Odor-free and Amonia-free
Possess Korean and US Patents
Contains aloe vera calamus green tea natural hair care ingredients
Dye and care in one
---
<Hair Color>How to use:
Before dyeing hair, please read the precautions for use, and after the patch test, squeeze 1 dose & 2 doses on the special comb for hair dyeing in a ratio of 1:1.
Apply evenly while combing hair.
After applying, let it sit for 1 minute (done). The longer it is parked, the darker the hair color will be (do not stay for more than 10 minutes at most ~ avoid applying it to the scalp)
Rinse well with warm water, followed by shampoo and conditioner if necessary.
If there is any remaining hair dye after use, please close the cap and store it in a safe place, so that it can be used again next time.
---
Color: NO.7(natural black) / NO.6(dark brown) / NO.5(natural brown)
Package includes:
Color-replenishing cream (1st dose, 2nd dose) 60g*2, color-replenishing comb*1, instruction manual*1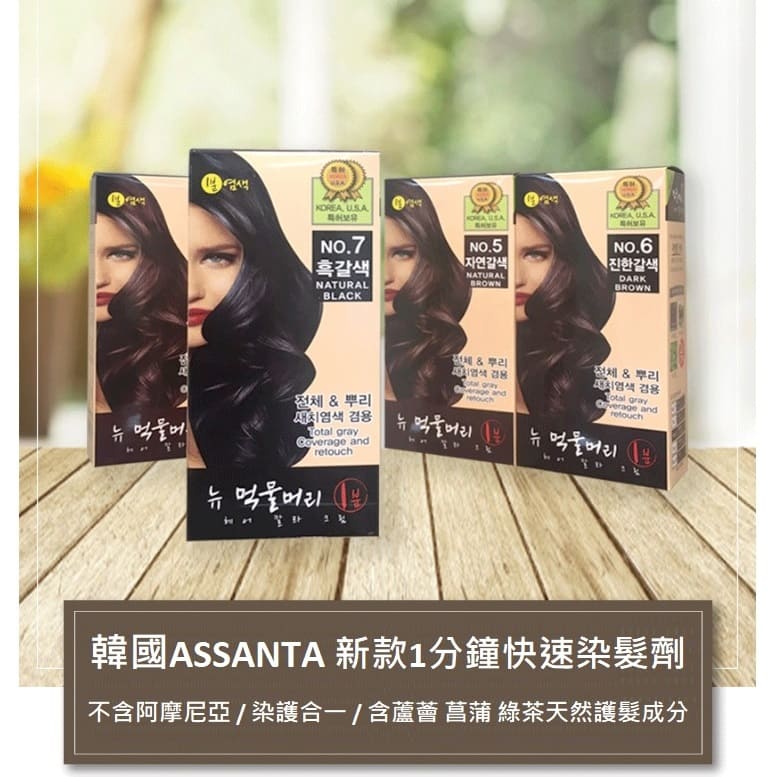 Authorized goods
Made in Korea
---
Storage:
This product should be stored out of the reach of children.
The storage place should avoid high temperature and direct sunlight.
---
Notices:
For the first time use, please do a skin test
If there is any abnormality, please do not dye your hair, and this product cannot be used for eyelashes and eyebrows