Breo iNeck3 PRO Neck Massager
Brand: Breo
Model: BREO-INECKPRO
A pillow with an integrated intelligent massager, perfect for relaxing, travelling or at home. The innovative 3D neck massage fingers give a very natural feeling. The fingers flex and provide correct pressure to reflex and acu-points on the neck. In addition the technology senses the force to translate into a very human like experience.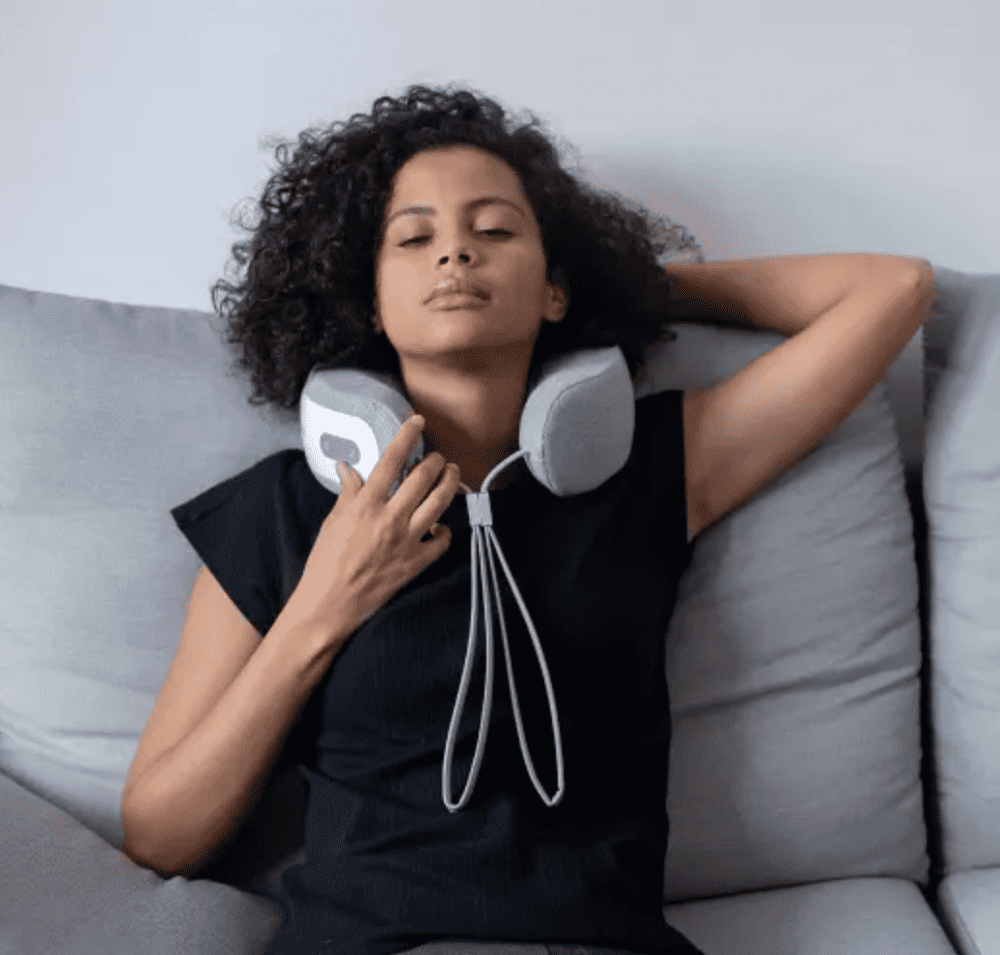 Fully-covered U-shaped design perfectly fits your neck.

3-node massage heads simulate the kneading massage of a professional

massage therapist.

Built with 3 massage modes and 3 adjustable intensity levels that perform various acupressure techniques.

Warm massage at optimal heat level that promotes blood circulation.

Connect to breo app, allowing you to fully customise the massage by

setting the time, heat, pressure and frequency.

Wireless design, portable and easy to travel with.

Comfortable and breathable silk fabric, easy to clean. Cover fabric is washable.

Long standby with 3450mAh polymer lithium battery. One time charging gives 2 hours of use time. Use 20 min/day, can last for 7 days.

Product specifications
Net weight: 1050g
Size: L255 x W265 x H90 mm
Battery: 2300mAh polymer lithium battery
Charging port: Micro USB
Charging time: 6 hours
Battery : 2.5 hours
Voltage: 5V
Power: 5W
Authorized Goods 1 year warranty