XPREEN Wireless Rechargeable Light Acne Treatment Device
Brand: xpreen
Model: XPREEN-XPRE052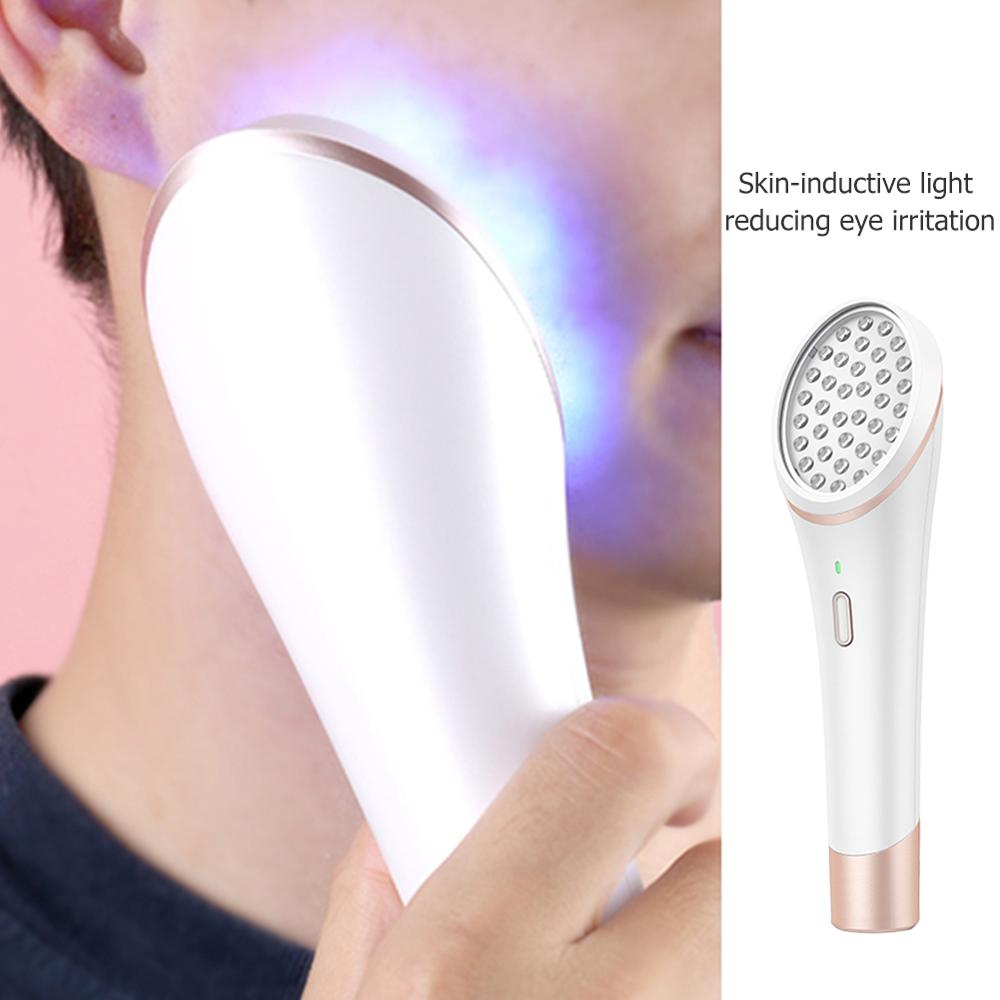 Xpreen Wireless Acne Light Therapy Device
Are you annoyed with the acne on your face? Have you ever tried a lot of acne treating products or methods and receive little results? DON'T WORRY! As a company focusing on beauty & health, Xpreen developed this Light Therapy Device to help you. Advanced light therapy tech was adopted to effectively eliminate acne bacillus and rejuvenate skin. Enjoy smooth life without acne anymore!
Why Choose Xpreen?
36 nano light beads: 24 blue light beads + 12 red light beads

70° light therapy head: larger therapy area and stronger light energy

Automatic contact sensor: reduce the irritation to eyes, safe to use

Built-in li-battery: no need to plug in when use, more freedom

Wireless charging base: put it on the base to start charging immediately

Low battery reminder: beep when lack of power, convenient to use

Potable design: compact and elegant, use anywhere anytime
How to Use?
Clean and dry your face.

Turn the device on.

Wear the equipped goggles.

Apply the therapy head to the acne area.

Blue and red beads work simultaneously.

Keep the device still for 5 minutes.

Remove the therapy head after 3 beeps.

Repeat previous steps to treat other area.

After use, apply a mask for best result.
Notes
Do not use the device on severe acne skin before consult the dermatologist.

Do not use the device if you are particularly sensitive to light.

Never look directly at the light as this could lead to eye injury. When use the device, please wear the equipped goggles.