SENTEQ Patella Knee Strap (SQ1-L008)
Brand: SENTEQ
Model: SETQ-00012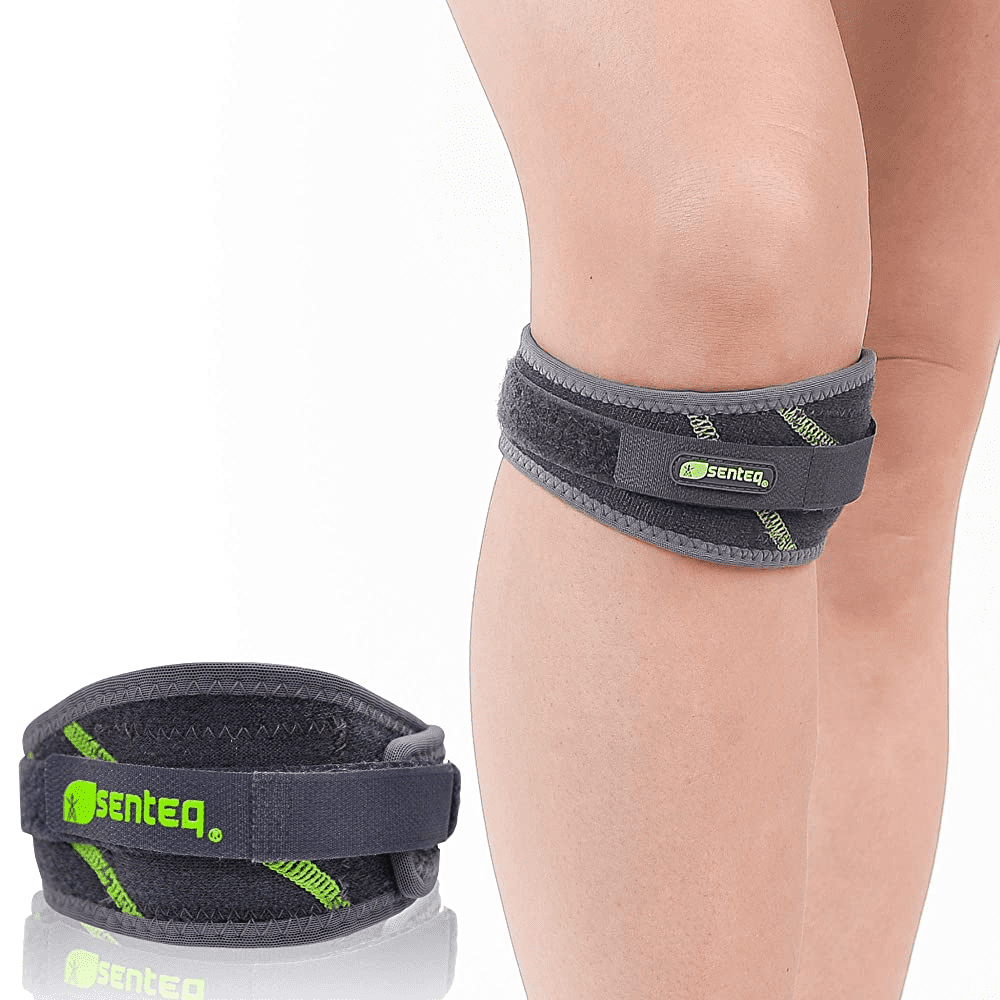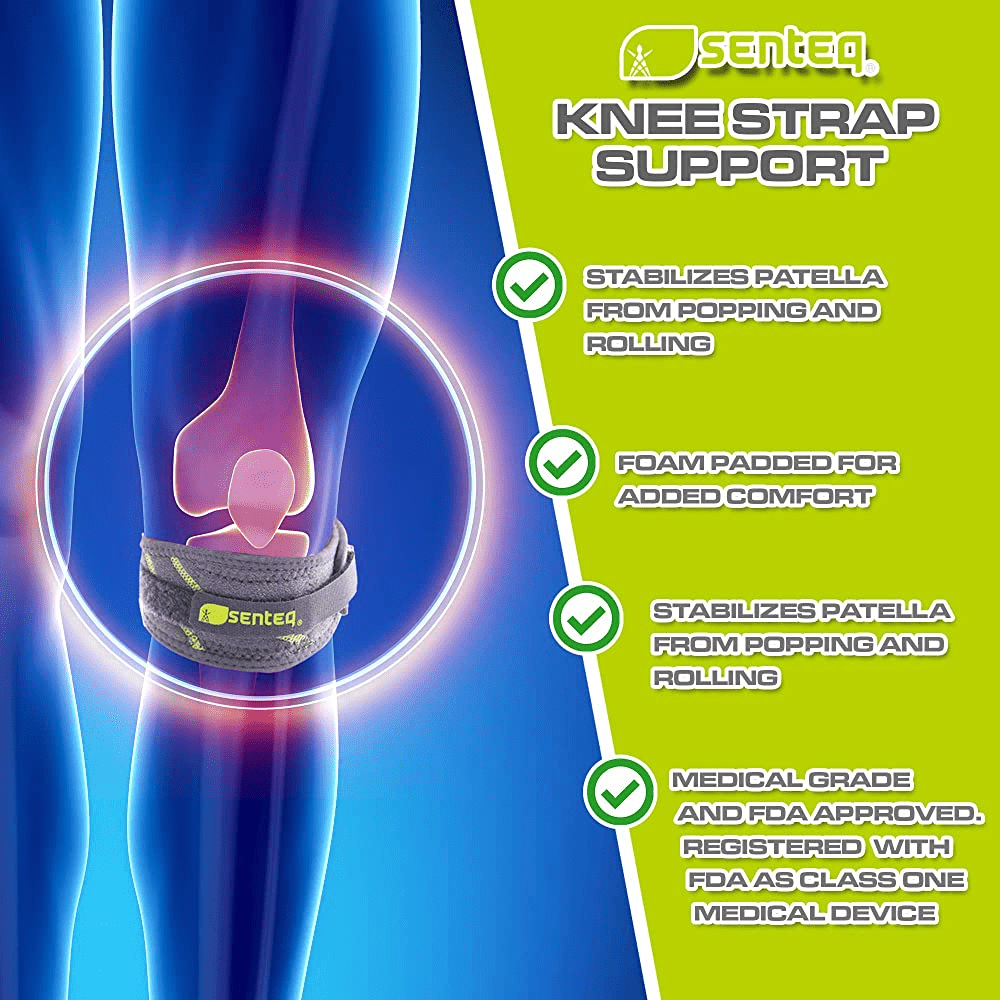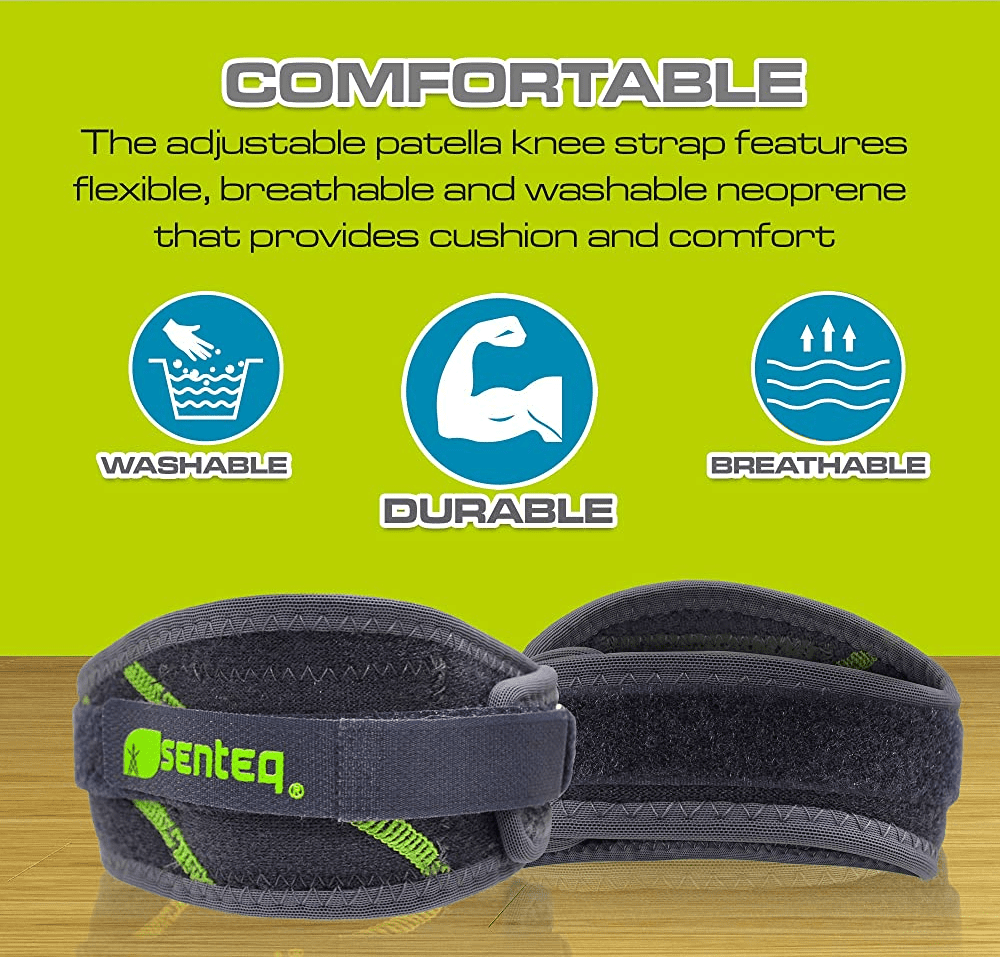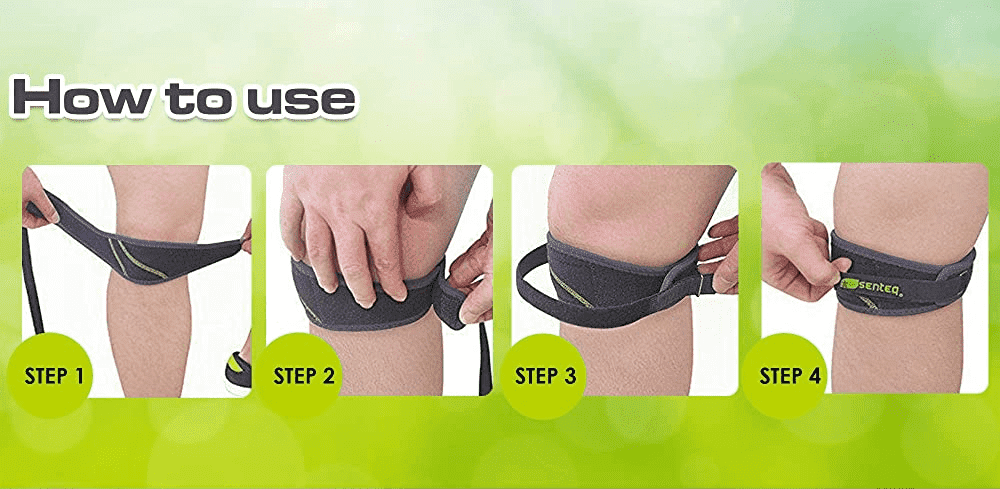 Breathable
Special multi-hole design of neoprene able to adjust heat and body temperature, preventing uncomfortableness occurs.
Adjustable
The patella strap provides adjustable and comfortable compression to the patella tendon. It helps stabilize patella and alleviate pains. The hook and loop closures adjust for an easy fit.
Comfortable
Inside special selected fabric which is comfortable to wear.
Size:
Width 17.5" Height 1.5"
Authorized goods
Make in Taiwan