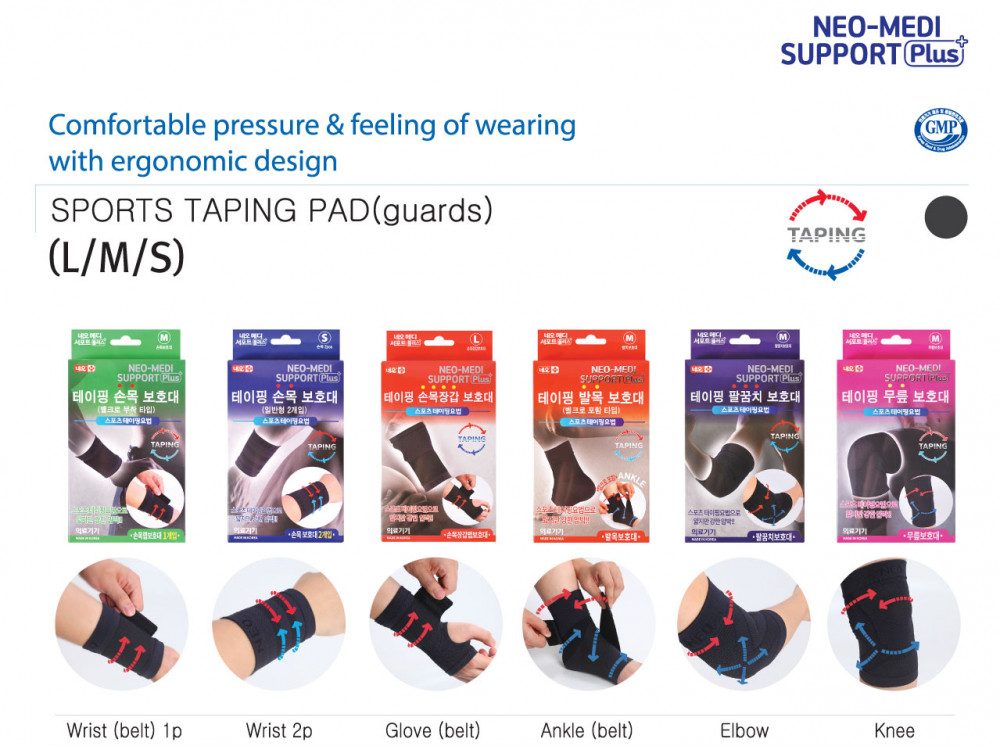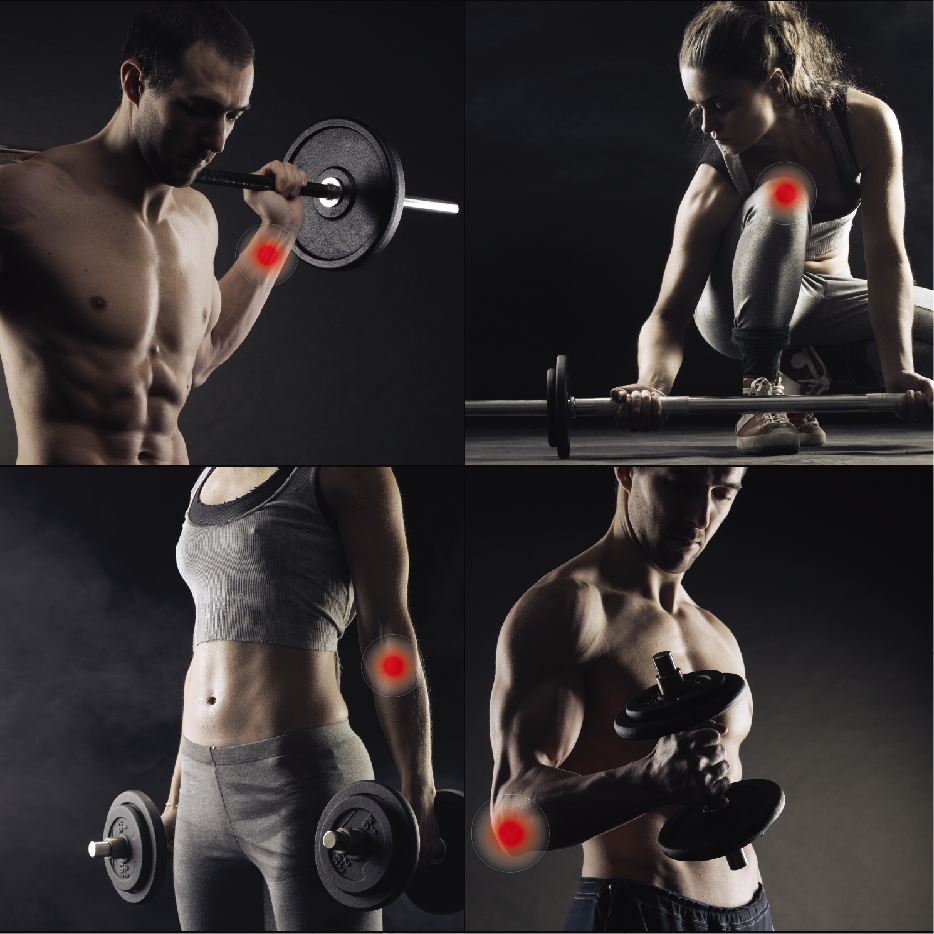 Comfortable pressure and feeling of wearing with ergonomic design
Make use of taping together with soft bracing as a protective mechanism in the presence of an existing injury. It is target to restrict the movement of injured joints, soft tissue compression to reduce swelling. support anatomical structures, and as protection from re-injury.
The intramuscular Kinoesio tape is used by professionals and requires training before they can use it.
Pink blue/pink stickers commonly found on athletes.
Medi Support Plus quick patch is suitable for fusing the intramuscular patch with the protective gear. The dark black part of the webbing on the product is tougher, imitating the method of intramuscular patching, providing support and protection. The other parts are made of four-sided elastic materials to make the product fit and enhance the supporting effect of the dark part of the webbing.
Features:
Ready to use

pain relieve

improve joint stability

reduce injury recurrence

prevent injury

reduce strain on injured or vulnerable tissues

correct faulty biomechanics

inhibit muscle action

facilitate muscle action
Size S: Upper cir: 13cm Lower cir.: 11cm Length: 24cm
Size M: Upper cir: 15cm Lower cir.: 13cm Length: 25cm
Size L: Upper cir: 17cm Lower cir.: 15cm Length: 26cm