Sankom Patent Active Compression Socks - Grey| Helps Prevent Varicose Veins | Helps Improve Blood Circulation in Legs
Brand: Sankom
Model: SANKOM-SOCKS
Discover the MOST comfortable compression socks in the world! With targeted anatomical compression and padded non-restrictive soft heels & toes, you can wear the SANKOM Patent Socks all day, whenever your legs feel heavy, swollen or tired.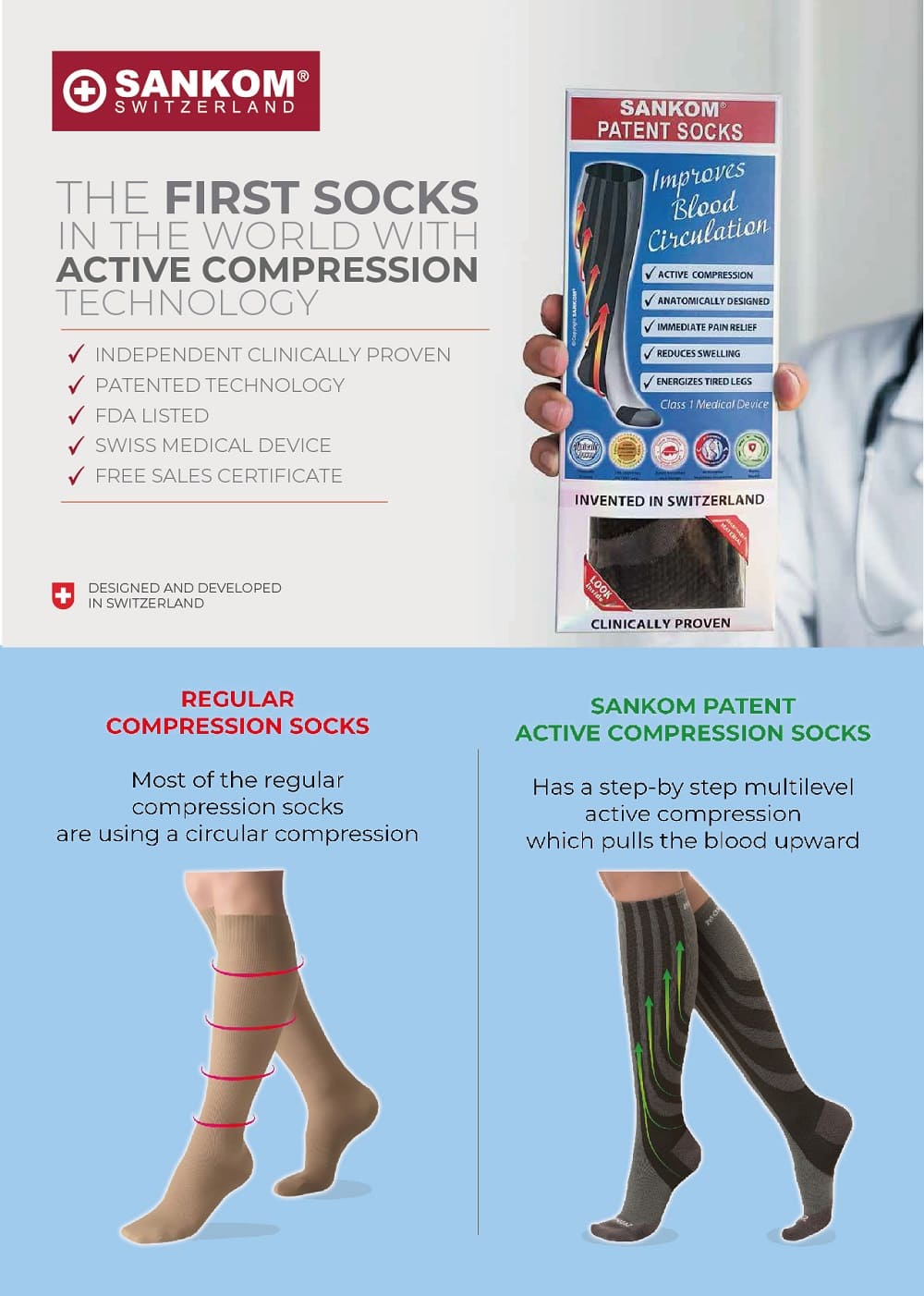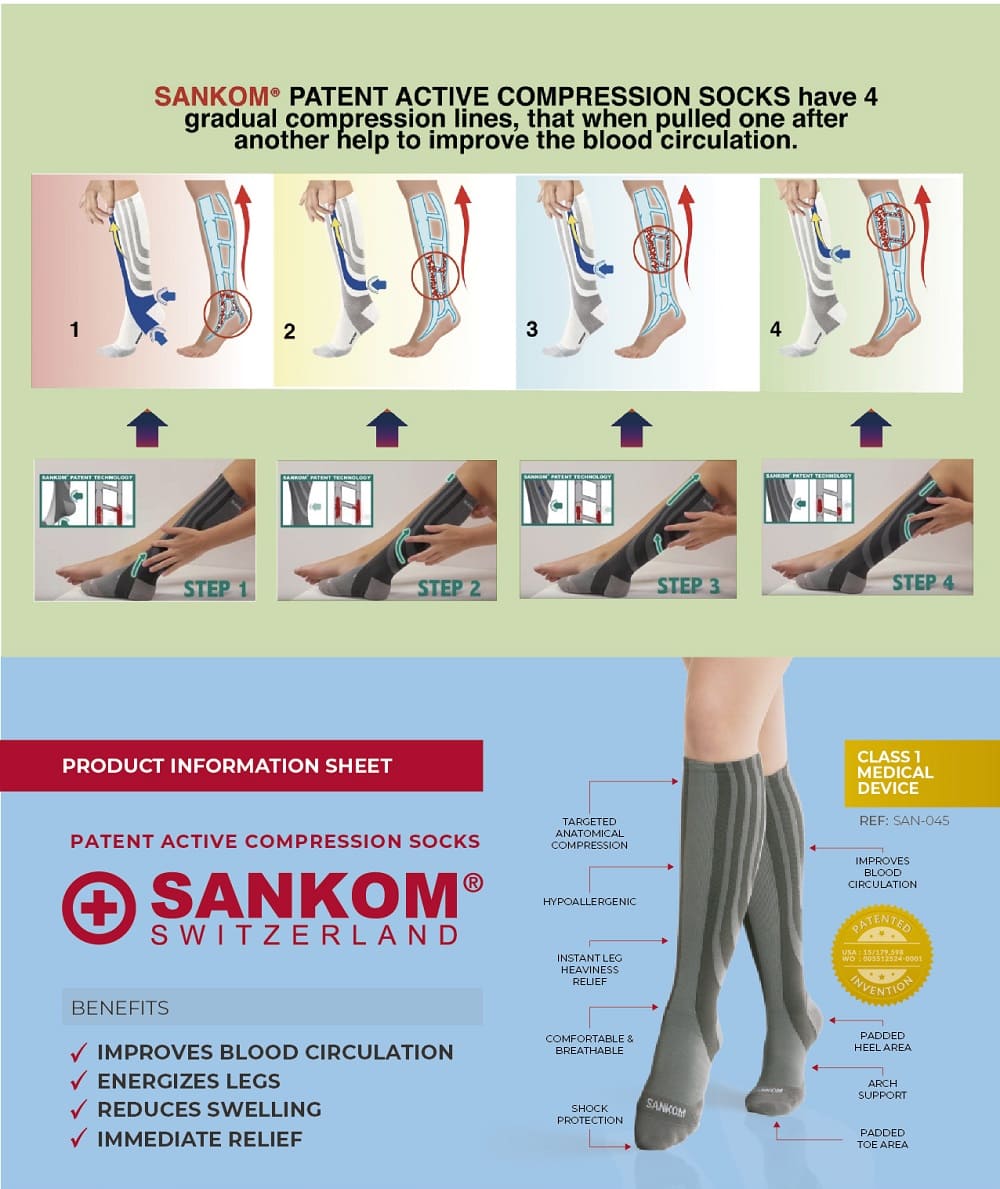 Energize your tired and achy legs!
Unique patented active graduated compression technology.
IMPROVES BLOOD CIRCULATION
REDUCE SWELLING AND HEAVINESS
HELP PREVENT VARICOSE VEINS
HYPOALLERGENIC
Breathable material, Perfect for long days, travel, workouts and maternity.
---
Calf Circumference: 43-51cm / 17-20inch
Size :
Plus I (S): EU 35-38 / US 5-7
Plus II (M): EU 39-42 / US 7-10
Plus III (L): EU 43-47 / US 10-13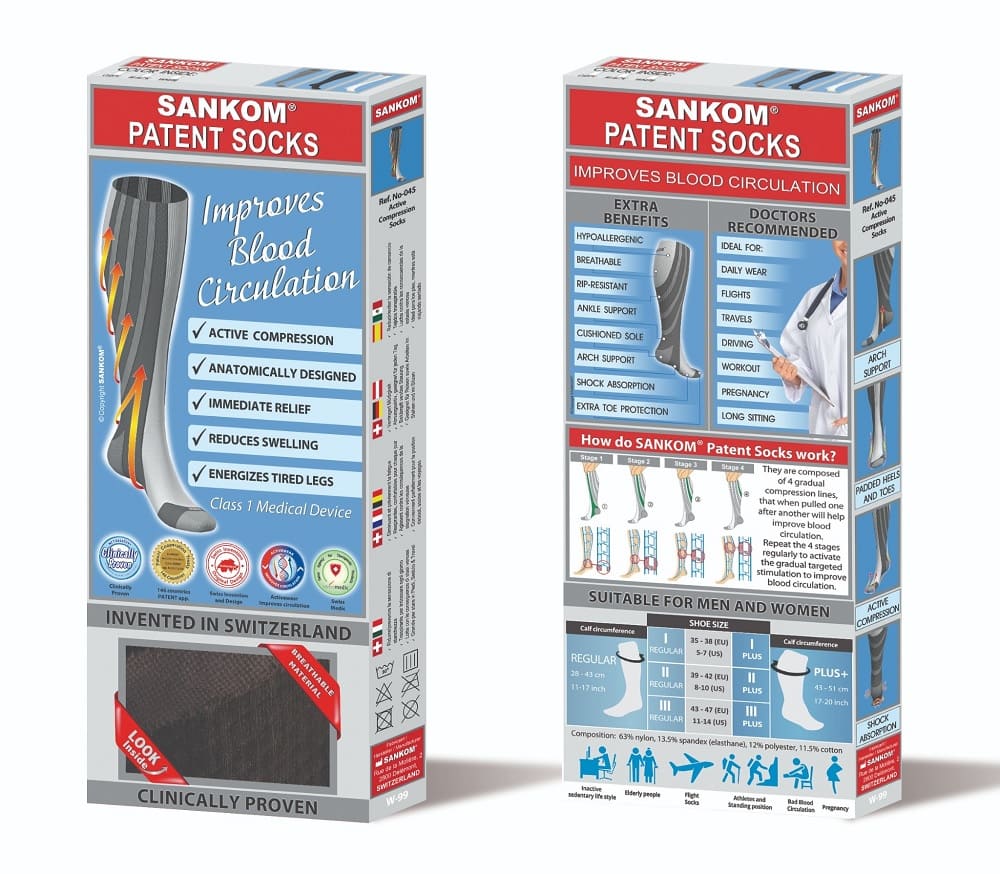 Make in Switzerland
---
If adverse reactions occur, patients should seek professional medical advice from their doctors.
Personal products are unpacked Except for product defects, they cannot be returned or exchanged after unpacking