Prime-Living PrimeShield Residual Antimicrobial Surface Protector 300ml
PrimeShield Residual Antimicrobial Surface Protector - Six Month Germfree Protection
PrimeShield is a safe and durable microbiostatic stabilized silicone compound solution for using in water-safe surfaces. It electrostatically and covalently bonds to surfaces forming a microscopic bed of tiny spikes, thus forming a protective and invisible layer on the treated surface and becomes an integral part of the surface for 6 months.
Physical sterilization mechanism: Microscopic bed of tiny spikes on treated surfaces, microbes will be destroyed when direct contact. This mechanisum will not caused bacterials and virus change.
Features
Antimicrobial
Long lasting (around 6 months)
Retain 99.9% antibacterial property even after washing
VOC free, colorless & odorless
Made in U.S.A.
How to use: Clean surface before application. Spray evenly on the object and air dry.
Application: PrimeShield can be used on mat, helmet, driving wheel, toilet, toys, dog bed, shoes, wall, cabinet, bag, refrigerator, chopping boards, clothes, etc..
Test report support:
99.9% kill Candida albicans, Methicillin resistant staphylococcus aureus, Escherichia.coli, Staphylococcus aureus, etc.
50 times laundry test with 99.9% reduce germs result
6 months protection of antimicrobial reduction rate on Escherichia Coli test
​Efficient surface protector against 99.999% of Influenza A/H1N1 (contact time from 1mins to 60 mins)
Ingredients: Stabilized silicone compound.
Note: The color of natural products and organic products will be different because of each harvest are different. But it doesn't affect to its effect.
【Kill E. coli test】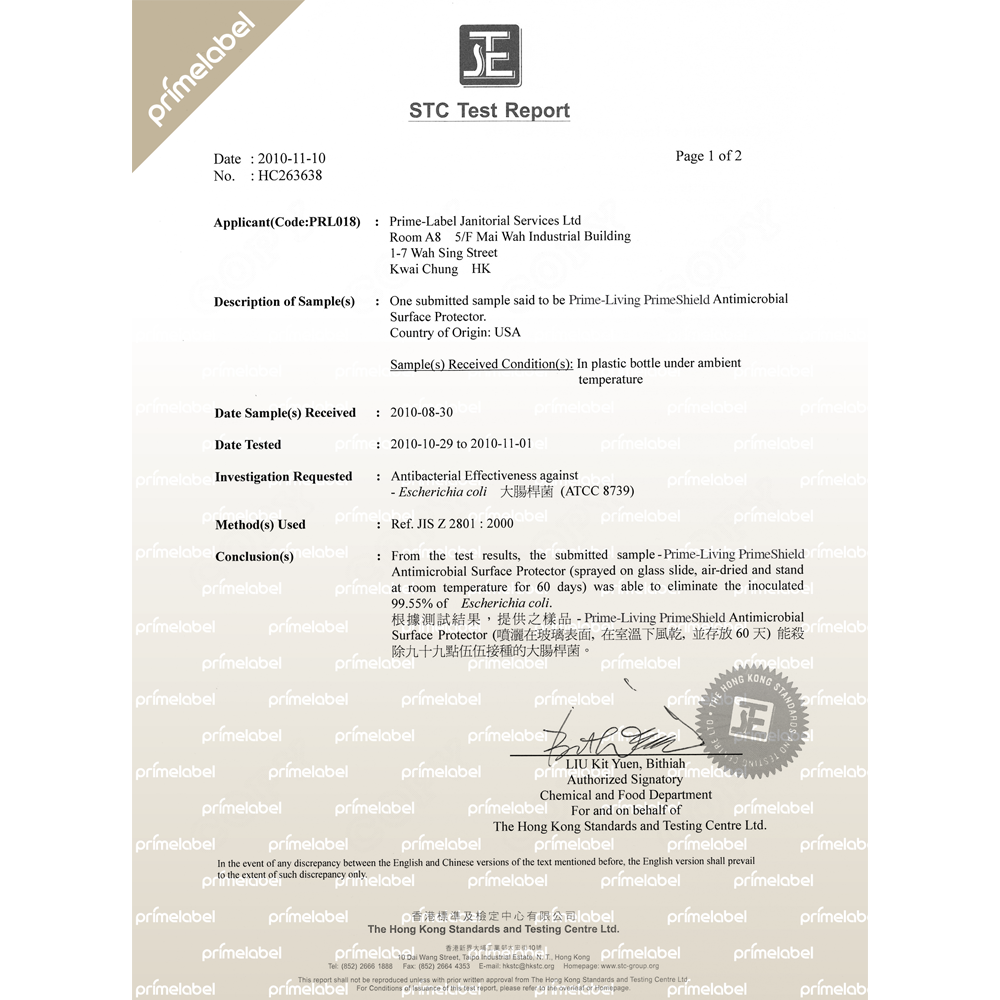 【Kill Candida, Staphylococcus aureus, E. coli test】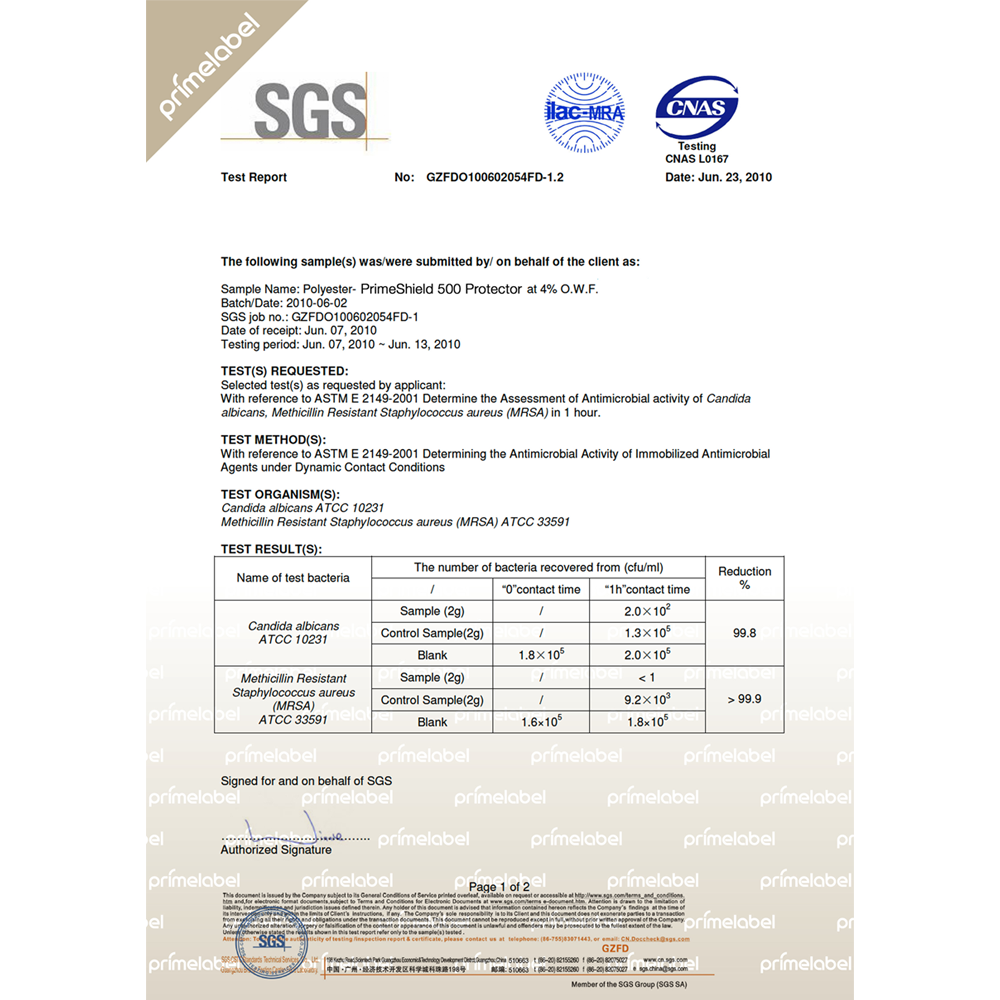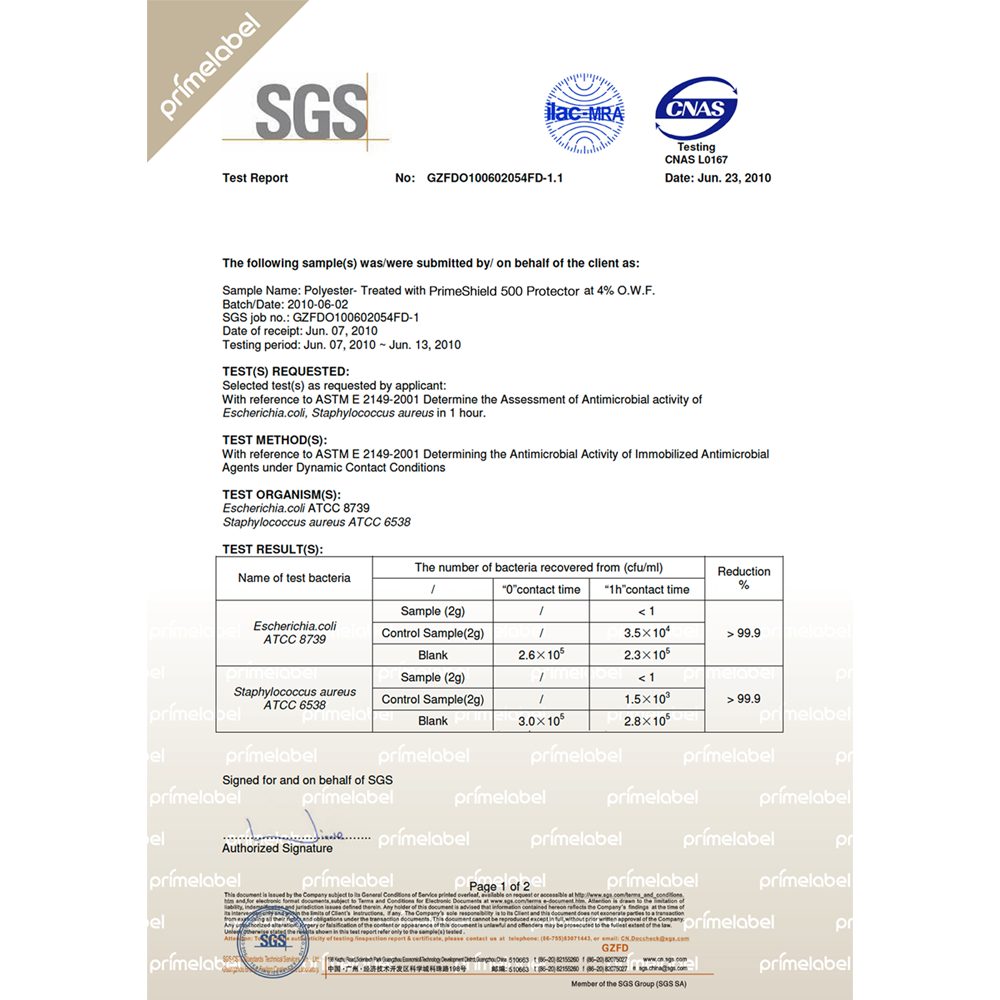 【50 times washing antibacterial test】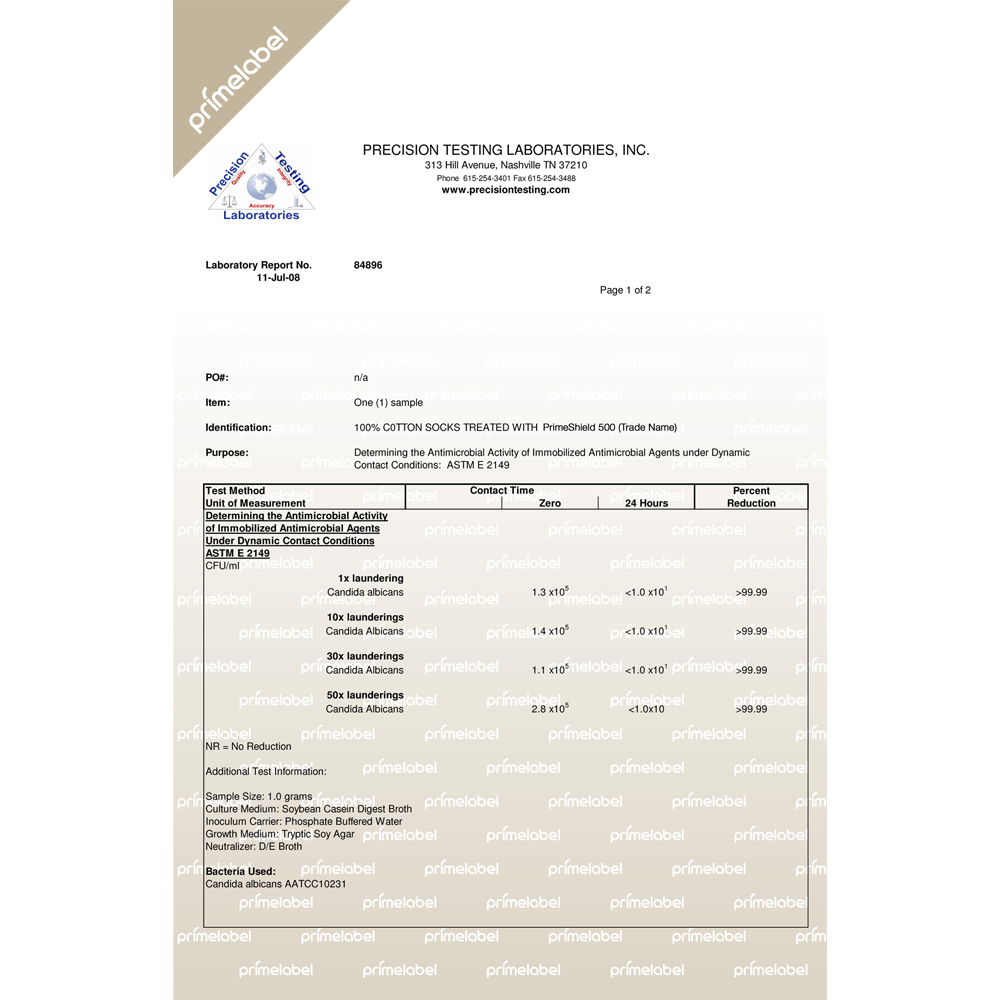 【Kill H1N1 in 1 minute test】