Prime-Living ecoGuard 360 Natural Sanitizing Cleaner 500ml
EcoGuard 360 Natural Sanitizing Cleaner - Clean & Disinfect
EcoGuard 360 is built based on a revolutionary technology that uses bioflavonoids and plant extracts to create a reaction between natural organic acids and natural organic sugars, resulting a versatile cleaning, deodorizing with a fast sanitizing agent.
Features
Kill germs in 60 seconds
Kill 99.99% virus, bacterial and fungi
Plant extracts
Free rinsing
No PPE needed
Made in USA
Test proof 60 seconds contact killing : Influenza A (H9N2), Norwalk virus, Stachybotrys chartatum, etc.
How to use: Spray on any water safe surface, wipe with dry towel.
Application: EcoGUARD 360 can be used on toys, furniture, floor, wall, toilet, stroller, driving wheel, etc.
Ingredients: Citric acid, bioflavonoid, organic sugar.
*Color may varies and precipitate may forms which will not affect the normal function.
Note: The color of natural products and organic products will be different because of each harvest are different. But it doesn't affect to its effect.
【Norwalk virus test】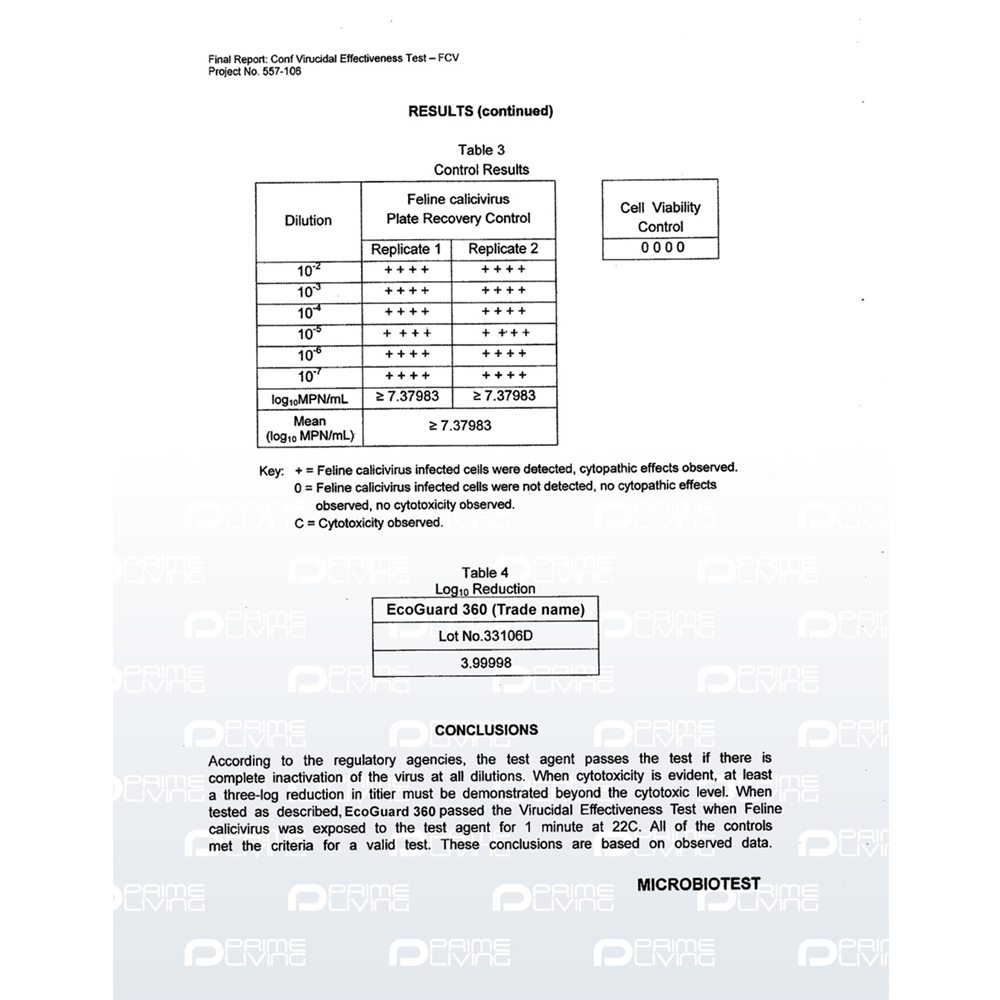 【Avian Influenza virus test】