Prime-Living CedarFresh Insect Repellent-Lemongs-300ml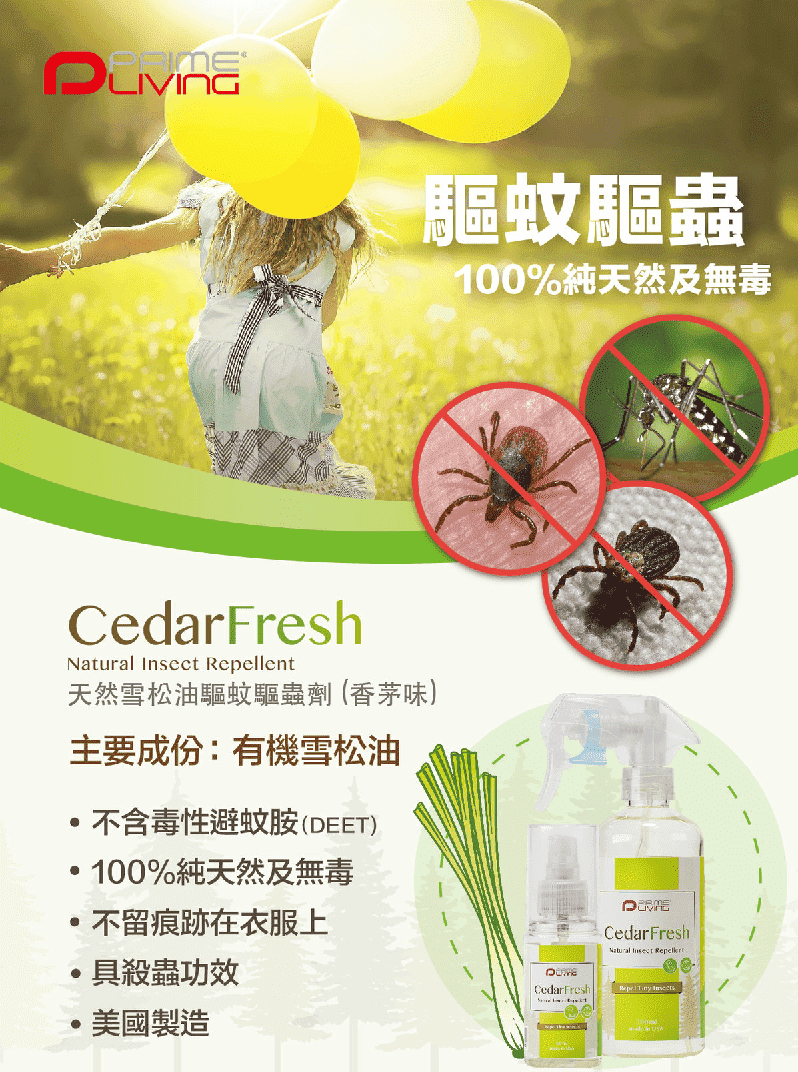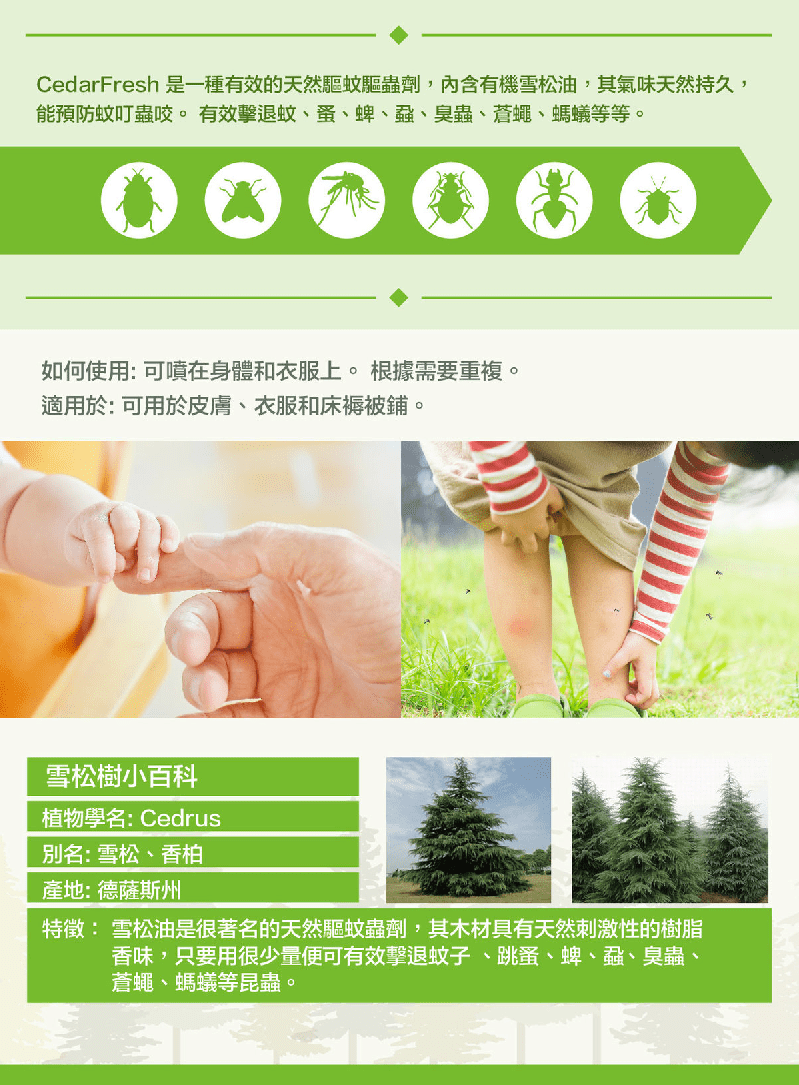 Cedarfresh is a natural insect repellent made from cedarwood oil and lemongrass oil the refreshing aroma can drives inserts away for a long period protection.
Features
DEET free

100% natural and non-toxic

Does not stains

Kill bugs on contact

Safe for nursing mothers, pregnant women, children, infants & dogs
---
Application: CedarFresh can be used on skin and clothing.
How to use: Simple Spray on body and Clothes. Spray on your hand to apply on face and neck. Repeat as needed.
---
Ingredients: Organic cedar oil, organic lemongrass oil, hydrated silica.
Note: The color of natural products and organic products will be different because of each harvest are different. But it doesn't affect to its effect.