Oxitech Finger Tip Pulse Oximeter | Blood Oxygen Detector | Health Monitoring
Brand: Oxitech
Model: OXITECH-OXIMETER
New product for health management!
You can easily measure SpO2 and pulse rate!
The display is easy to view, and the counter function is useful for outdoor activities.
There is also a stopwatch function, allowing you to manage your daily health, fitness, etc.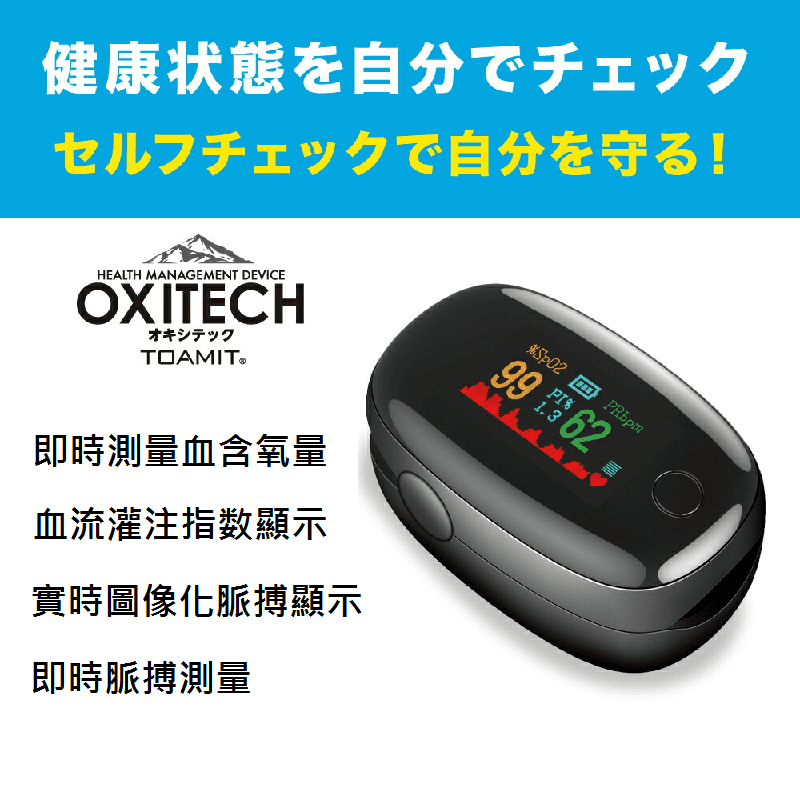 Instant measurement of blood oxygen content (SpO2, 70~100%)

Easy to use

Blood perfusion index display

Real-time graphical pulse display

Simple one-button operation

Japanese Brand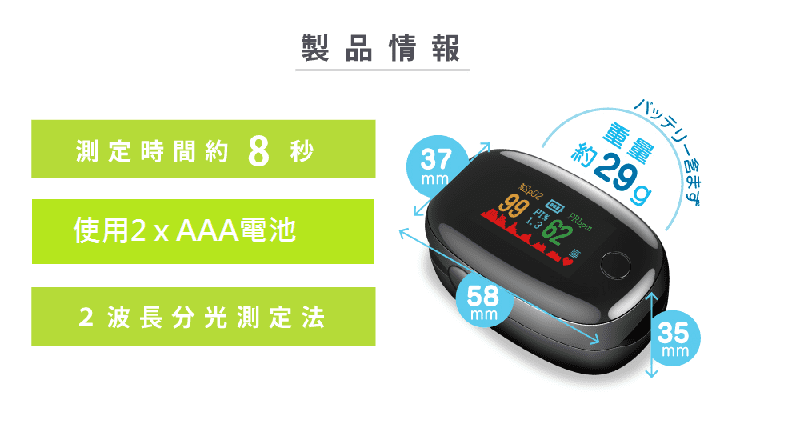 Measuring Time: About 8 seconds
Measuring Range:
Blood oxygen saturation 70% to 99%
Pulse rate: 30 -240 bpm
Measurement Accuracy:
Blood oxygen saturation 70-99%±2%
Pulse rate: ± 2% or ± 2 times
Power: 2 x AAA batteries (requires additional batteries)
Size: Dimensions: (approximately) W58 x D37 x H35 (mm)
Weight: 29g (without battery)
Made in China
Authorized goods
Warranty Period : 3 Years
---
Notice
The blood oxygen health function is only used for general health maintenance
Not intended or judged to be used for medical purposes.
If you have any questions or health concerns, be sure to consult a medical professional.
* This product is sports equipment/health equipment, not medical equipment.