MOKKOM Wireless Portable Multipurpose Electric Healthy Juicing Cup MK-121|Food Grade PP+304 Material|Juicing or Direct Drinking 2in1
Brand: MOKKOM
Model: MOKKOM-MK121-C
Strong power, the industry's first 10-blade knife with 4 spoiler ribs + 4 upper and lower cutting ribs, to produce super delicate tasting juice without any dead ends.
The capacity is larger. The ordinary juicing cup can only squeeze 300ml of juice, but we can squeeze 500ml. The cup body capacity reaches 800ml.
It comes standard with a portable drinking cap and straw, which can satisfy both adults and children (straw drinking) and children (straw). The cap is a pop-up type and can be opened with one click. A gentle push upwards can also lock the switch to avoid accidentally pressing it.
The high-looking portable cup cover and detachable leather strap make it easy to wear.
The blade protection cover comes with a free blade protection cover. Avoid accidentally touching the sharp blade when not juicing.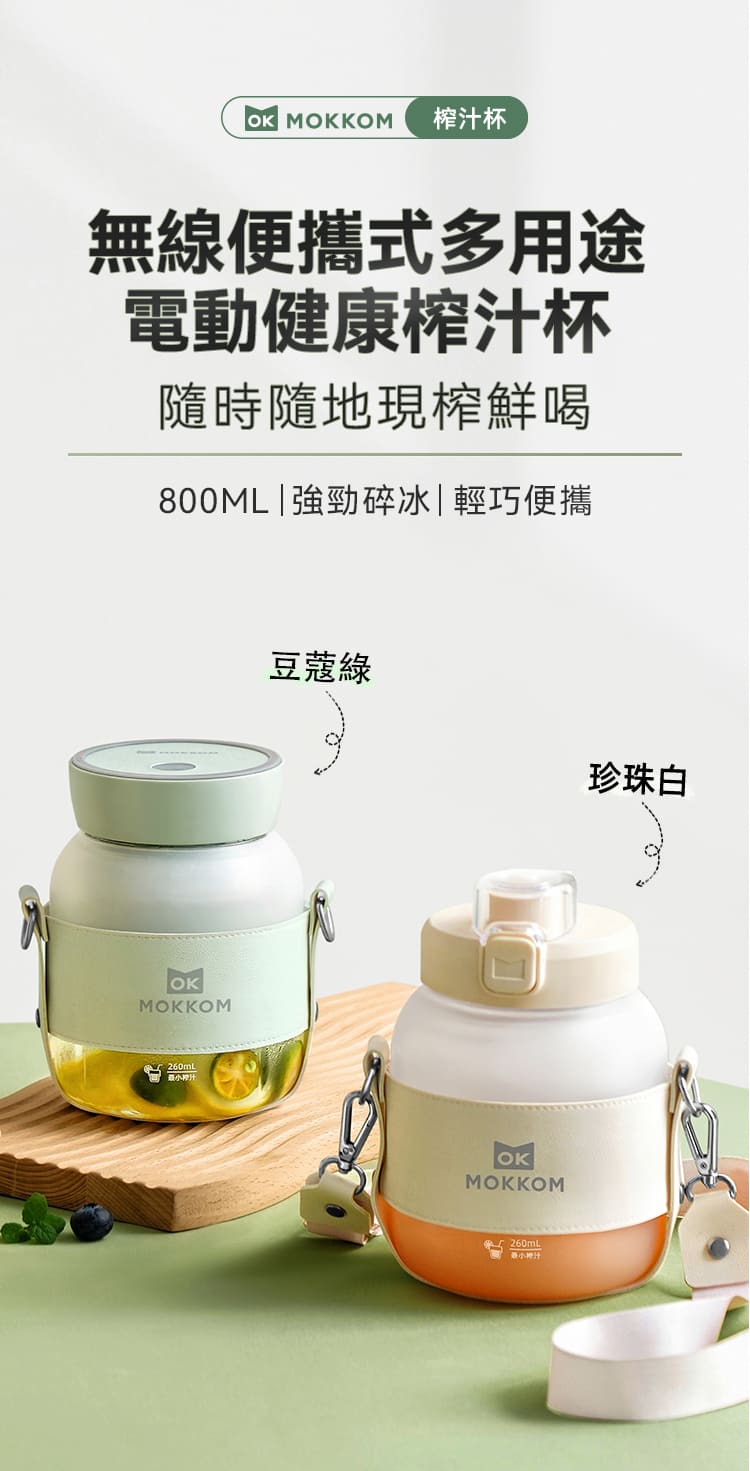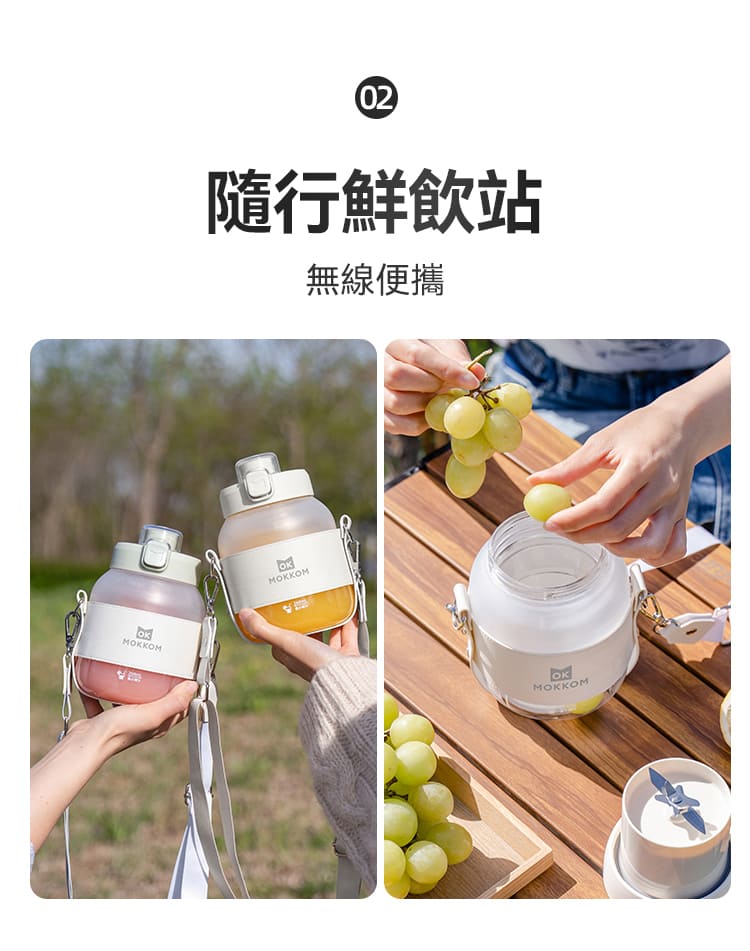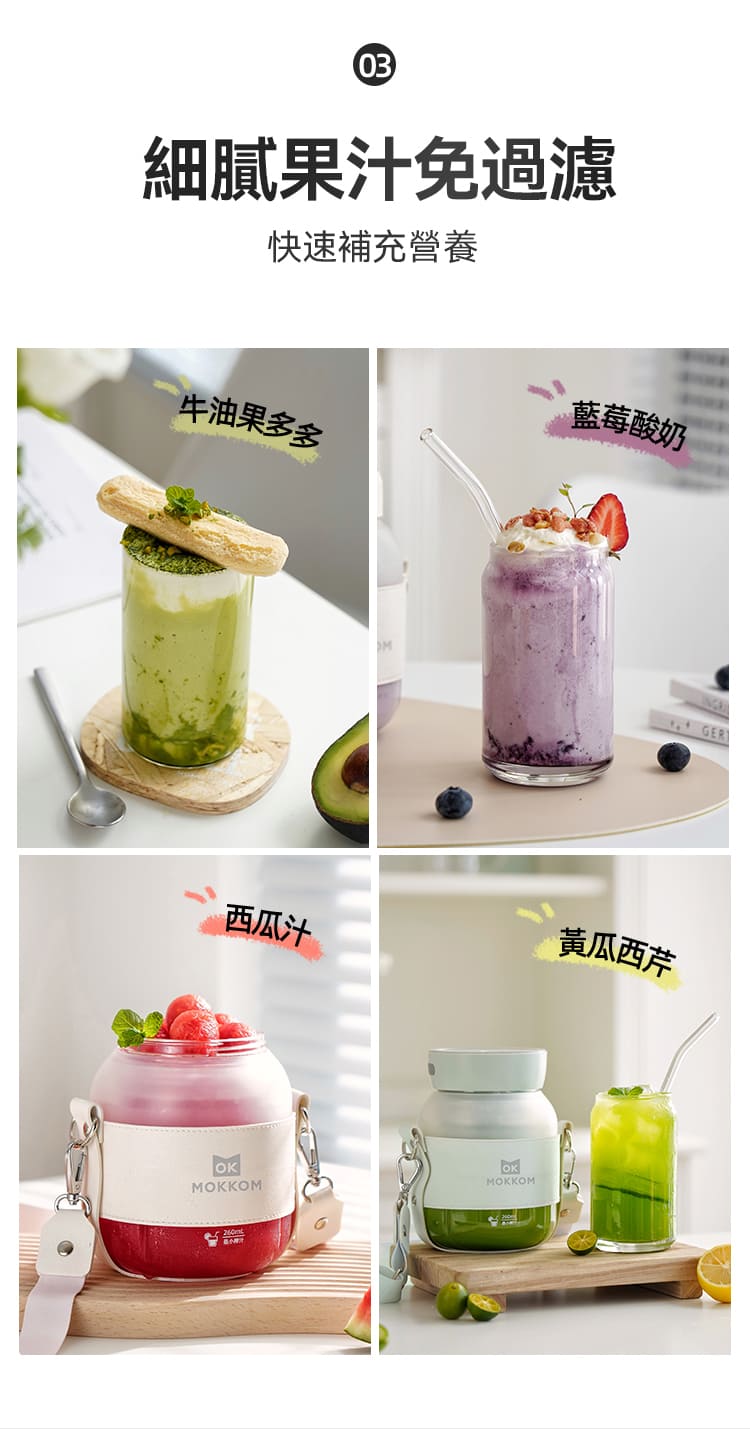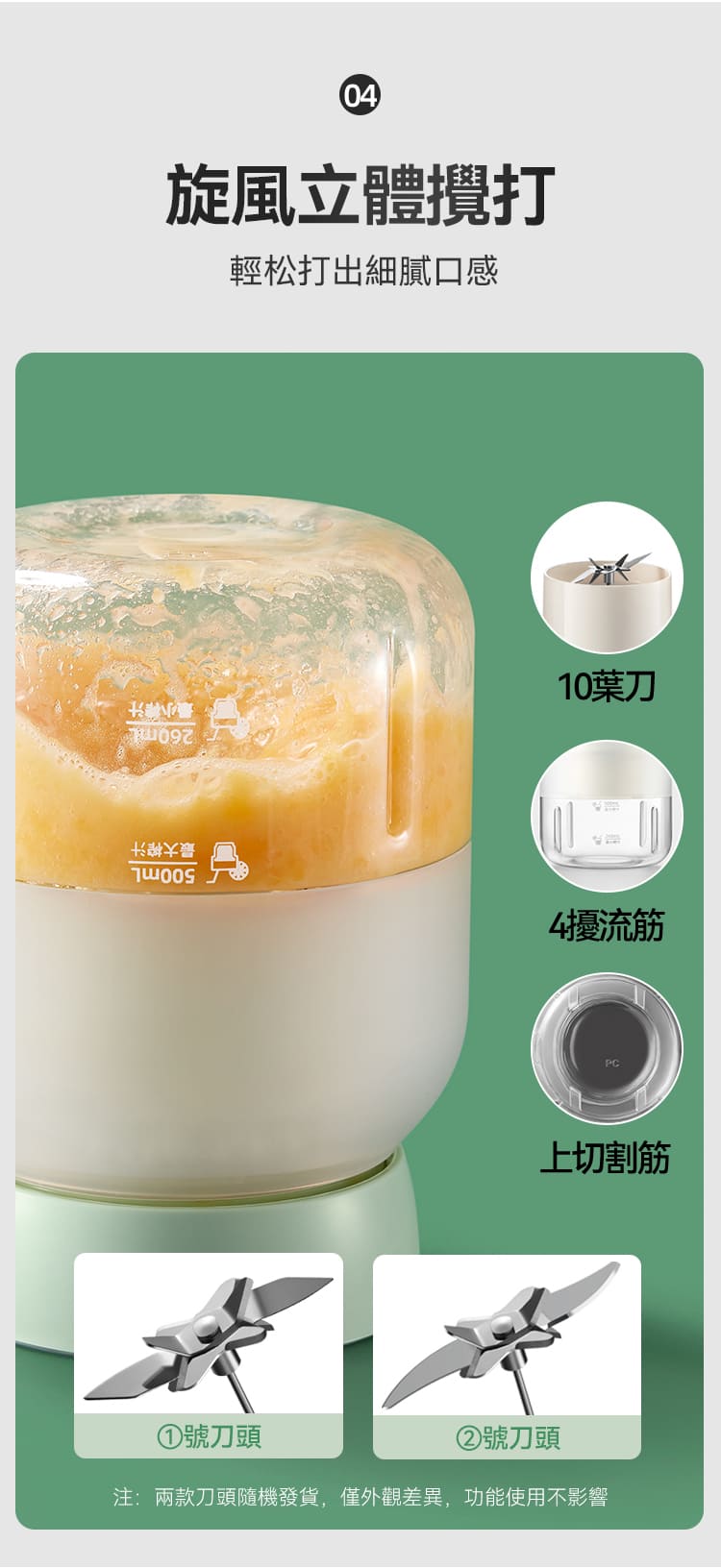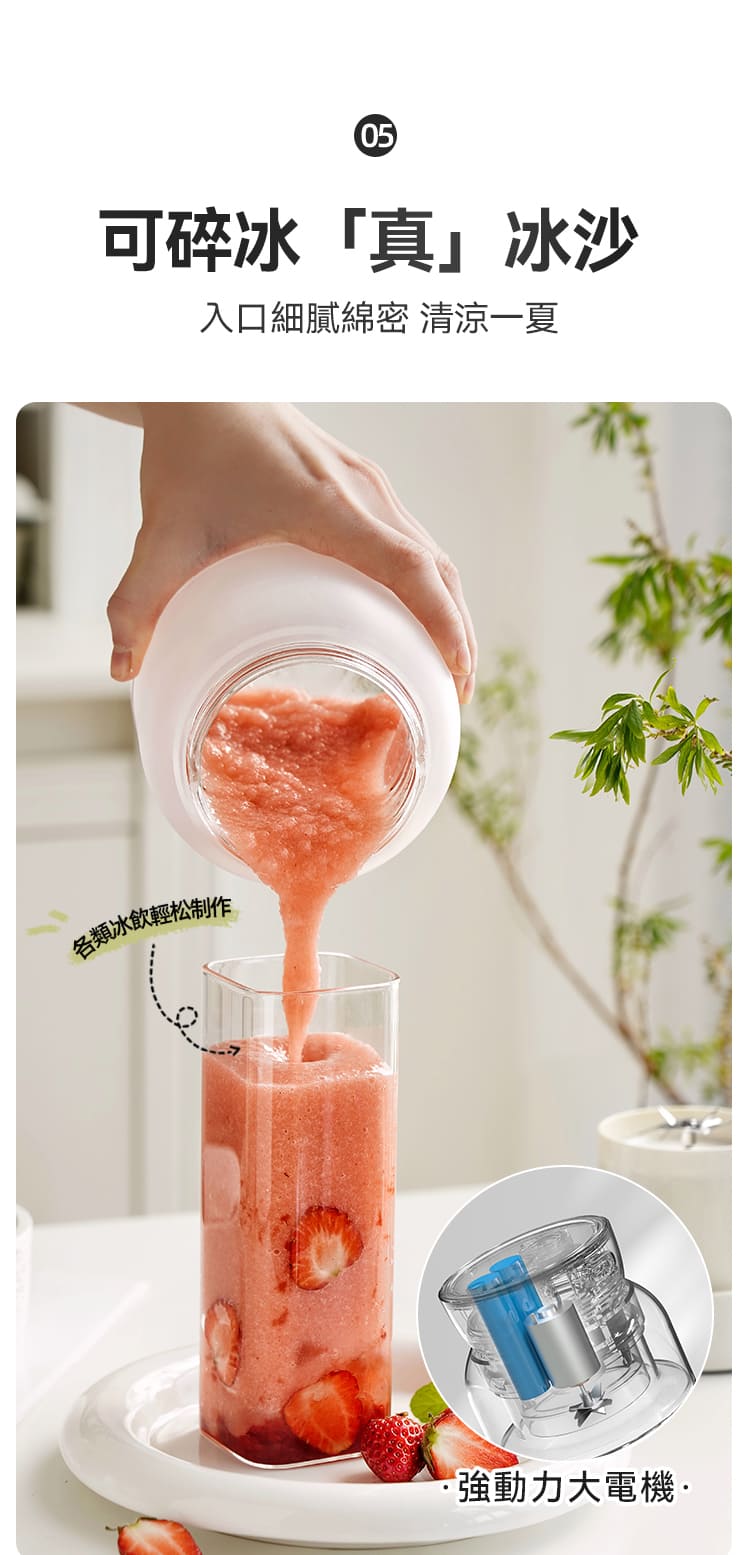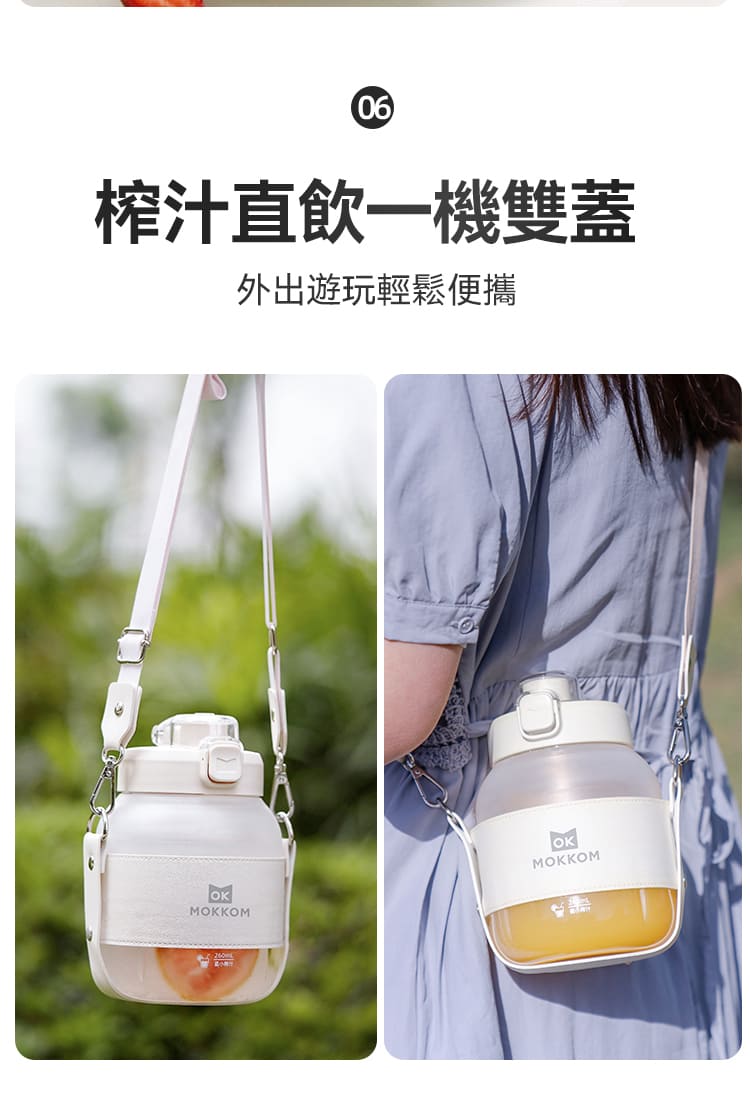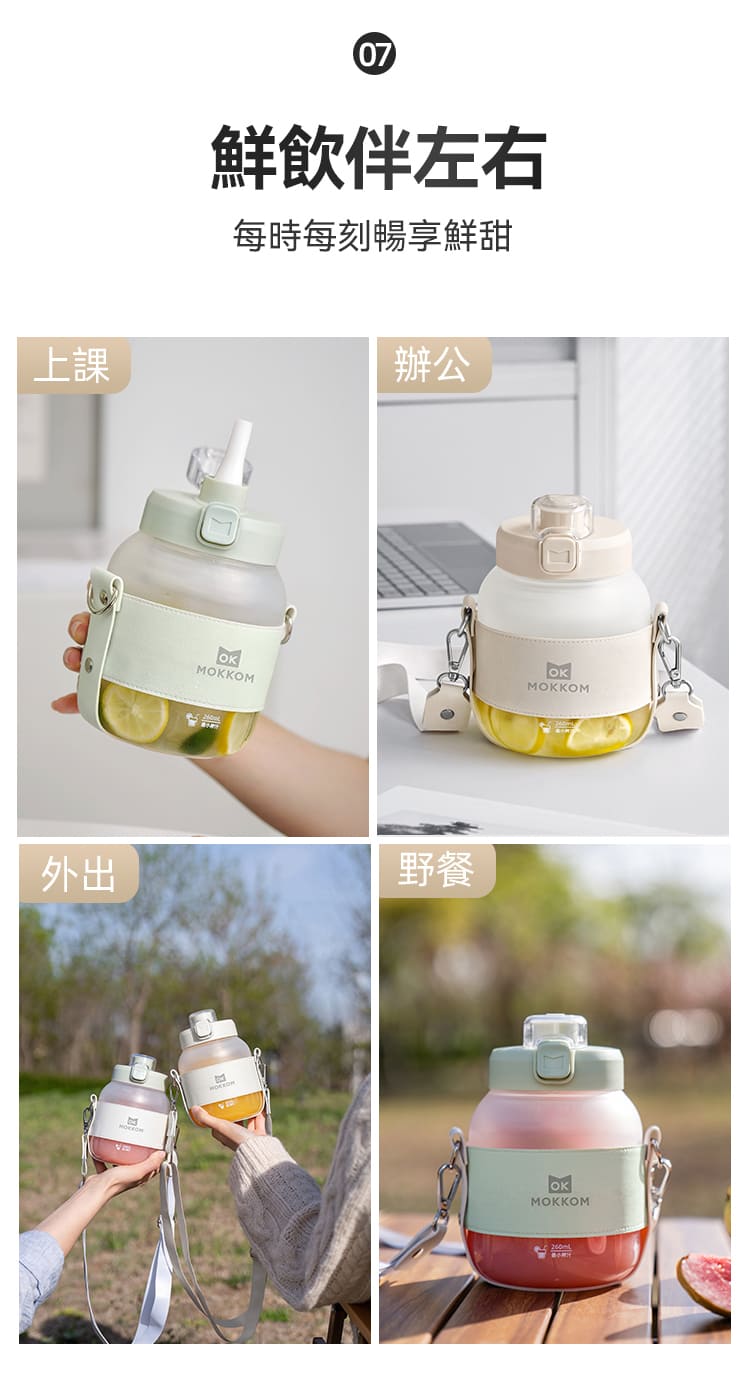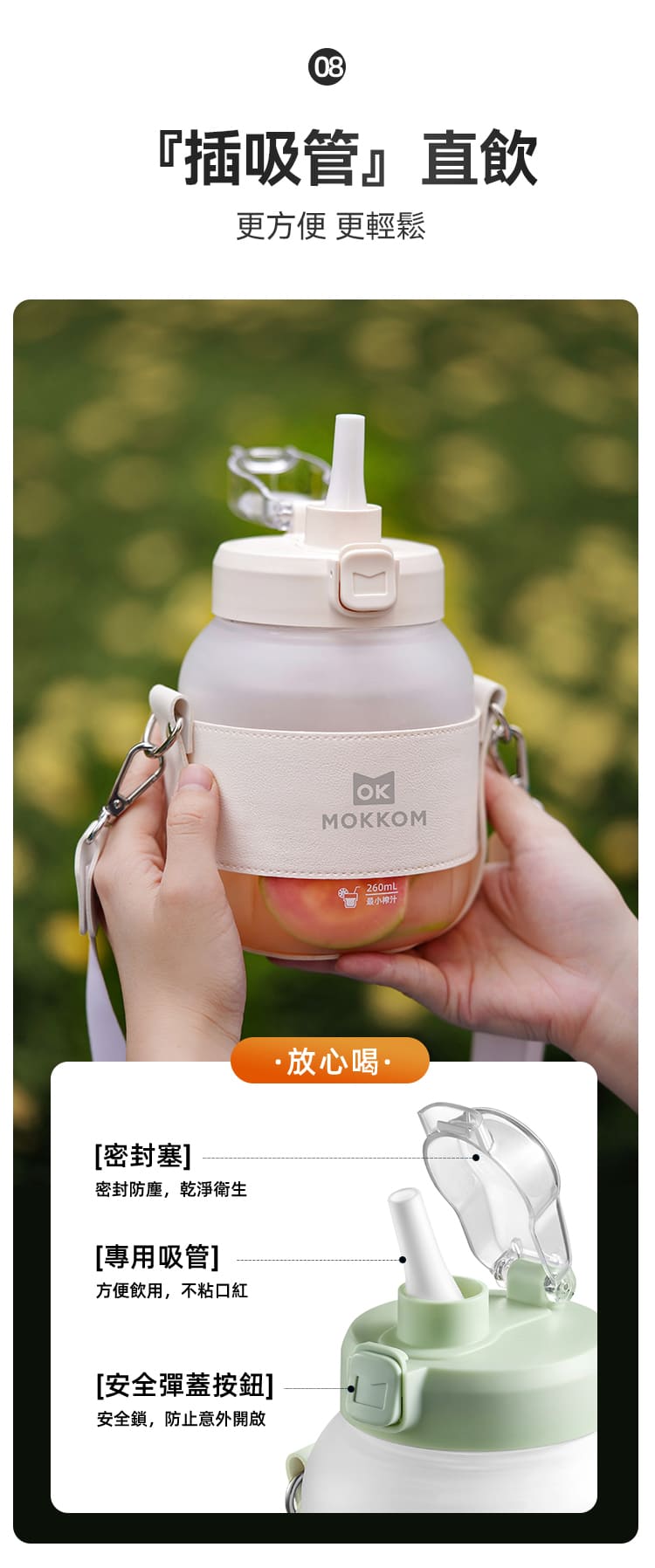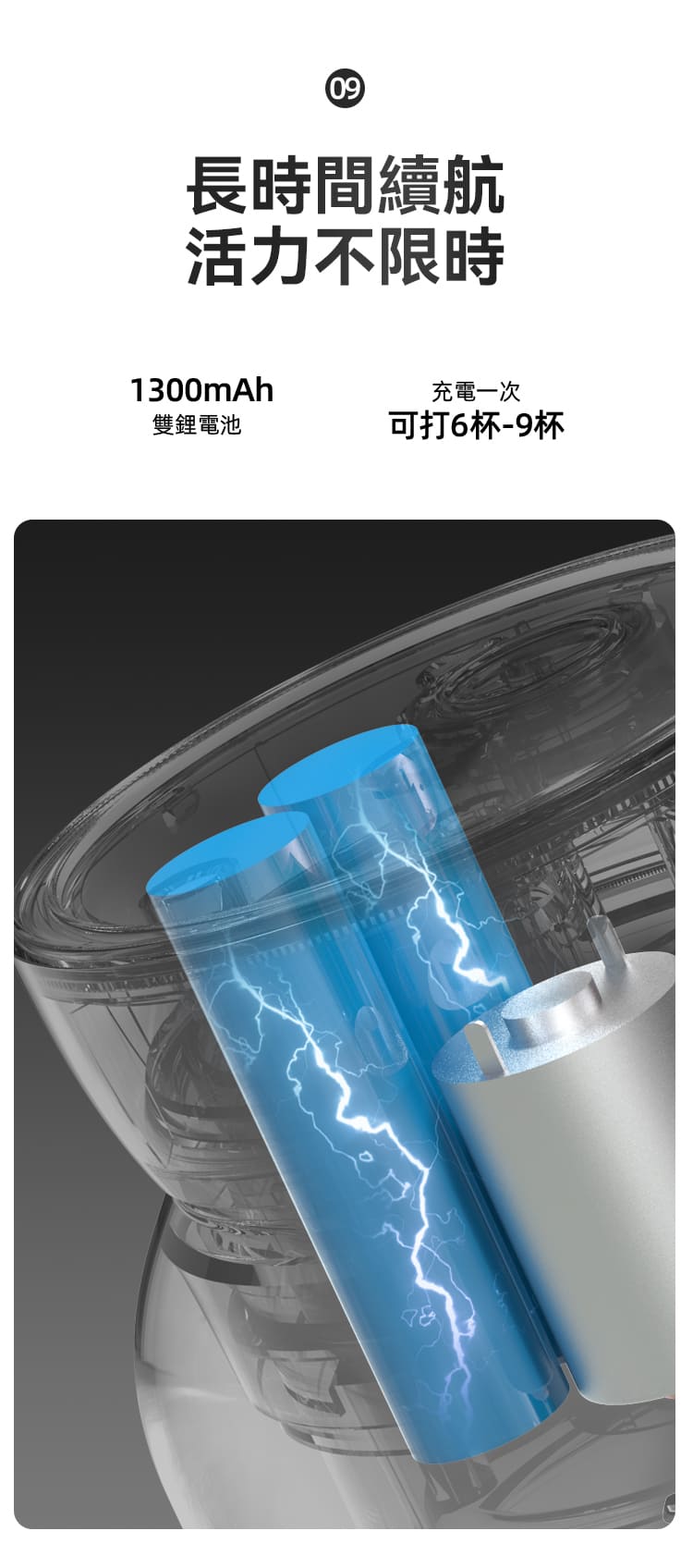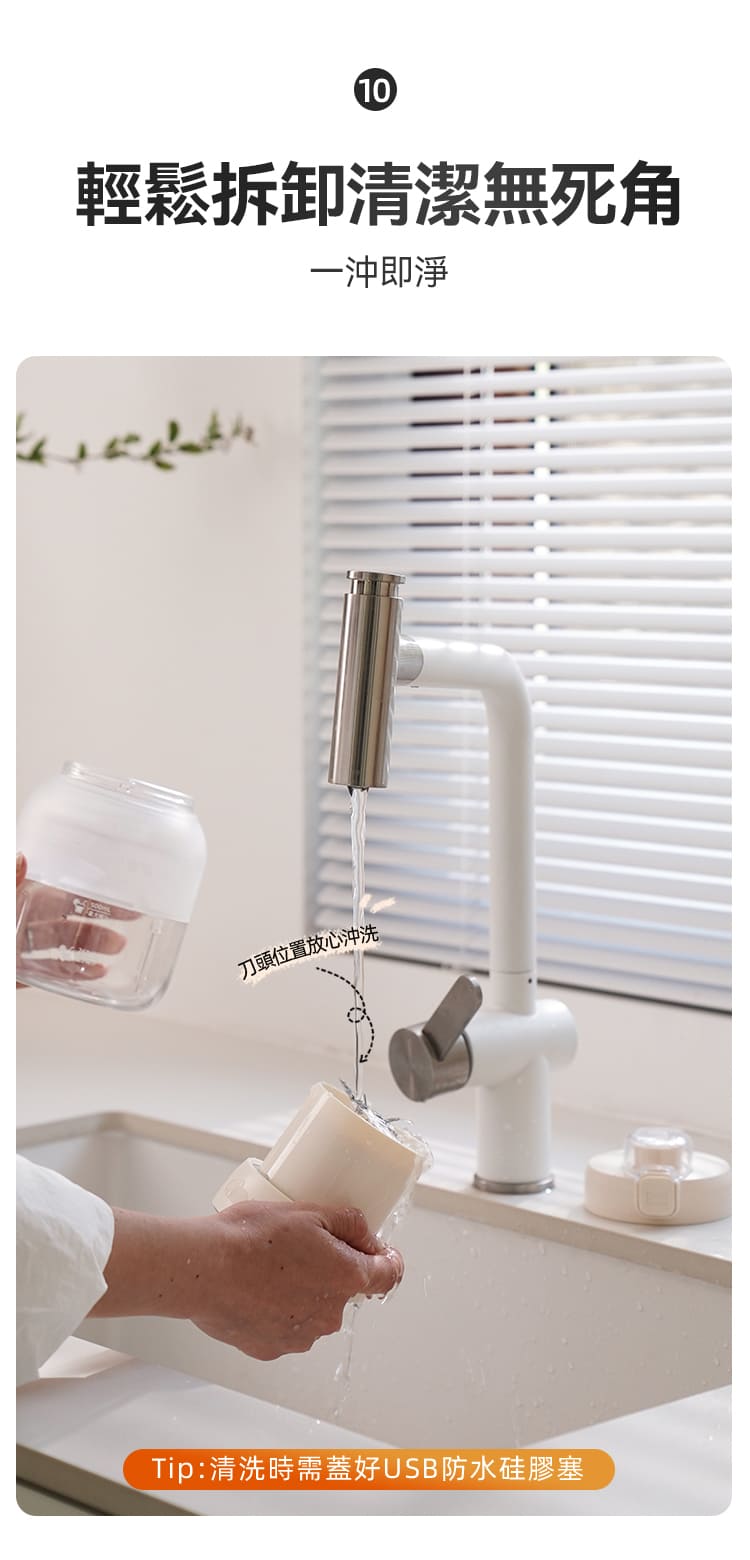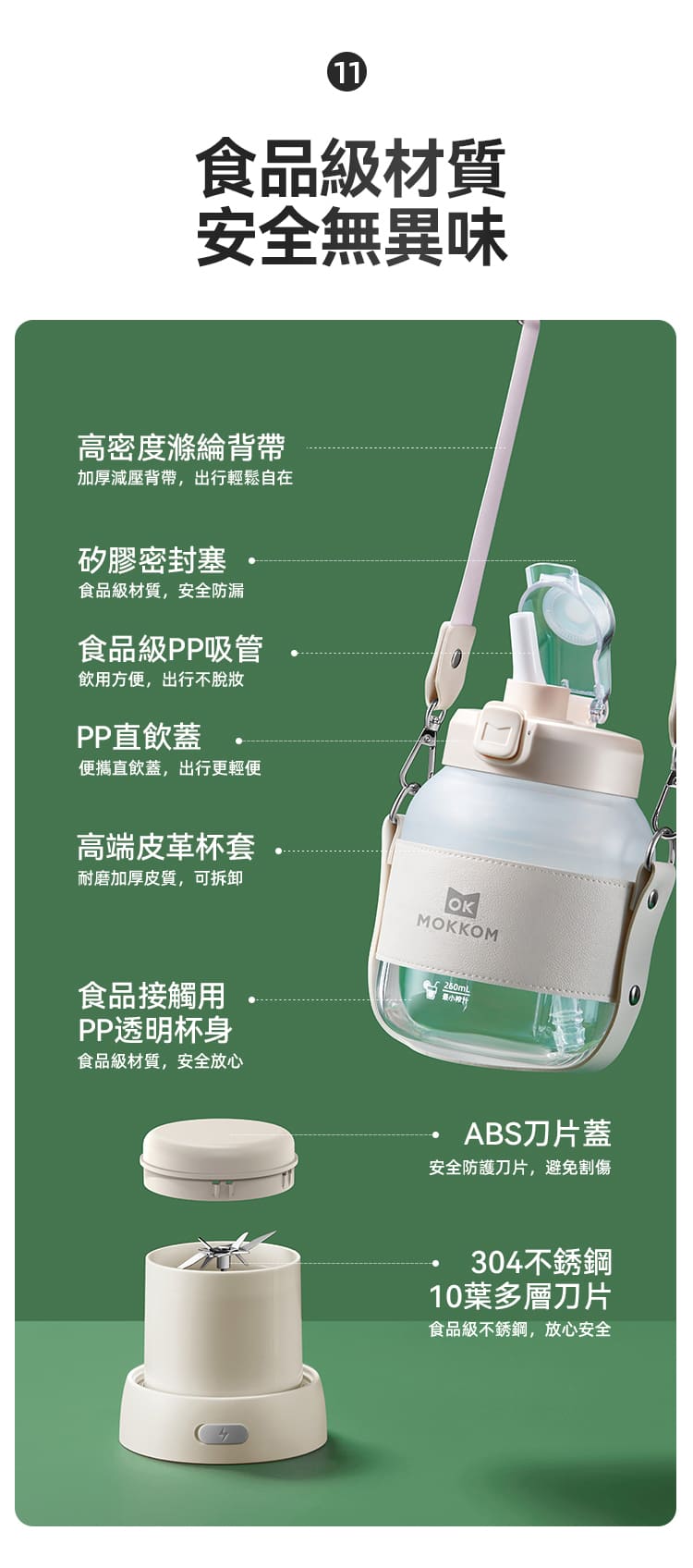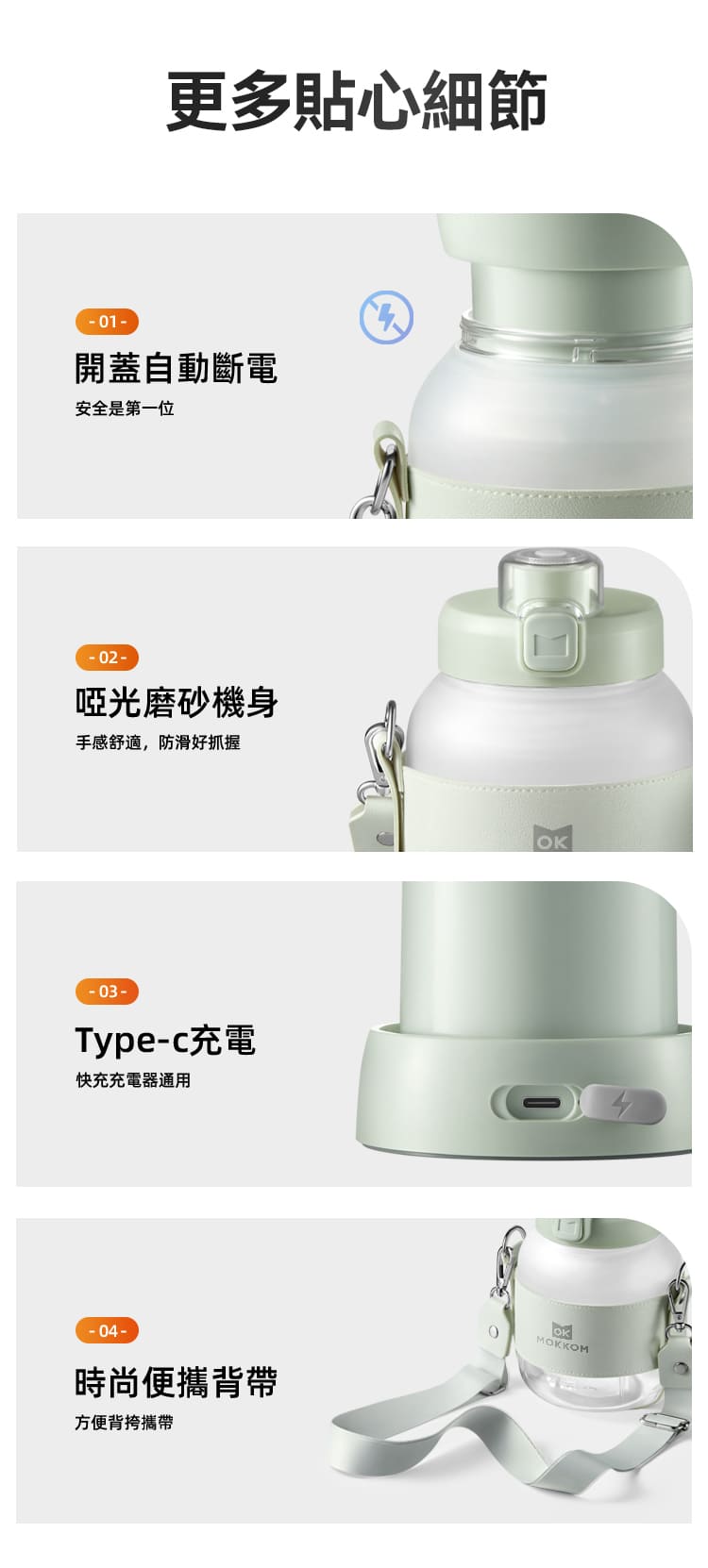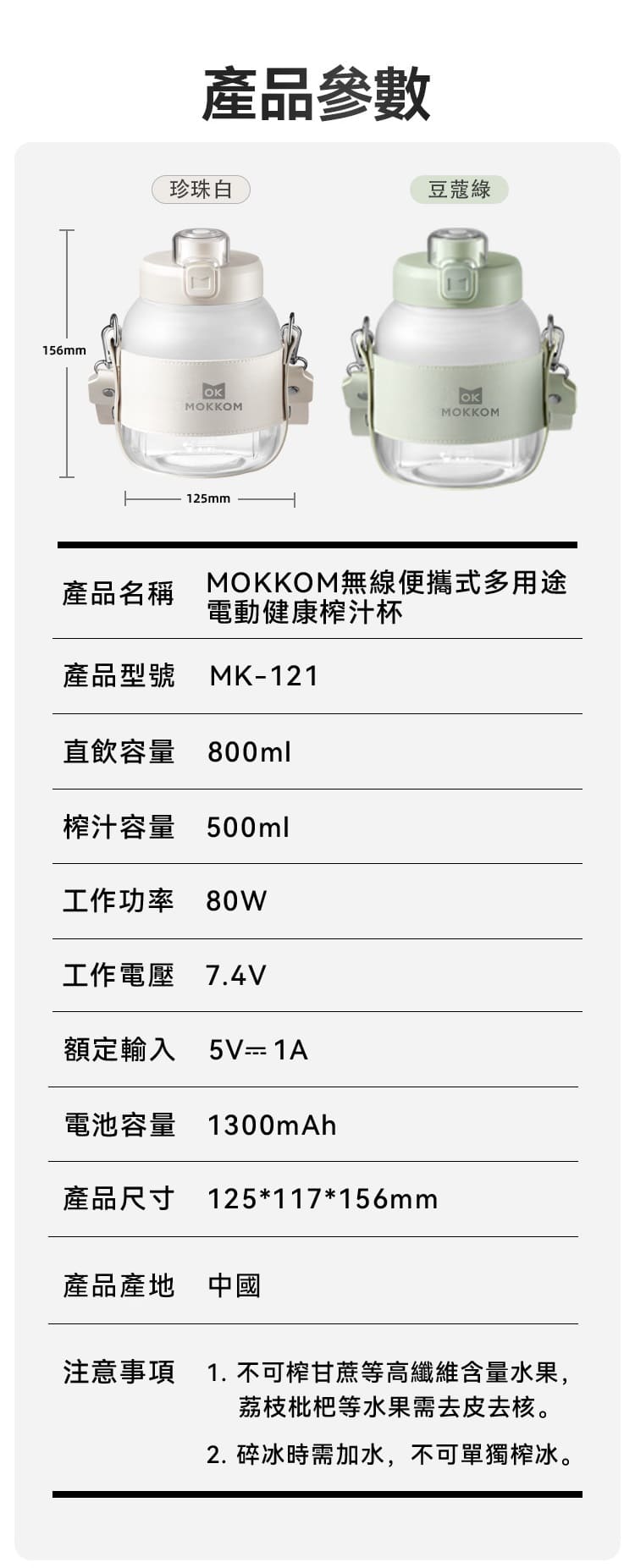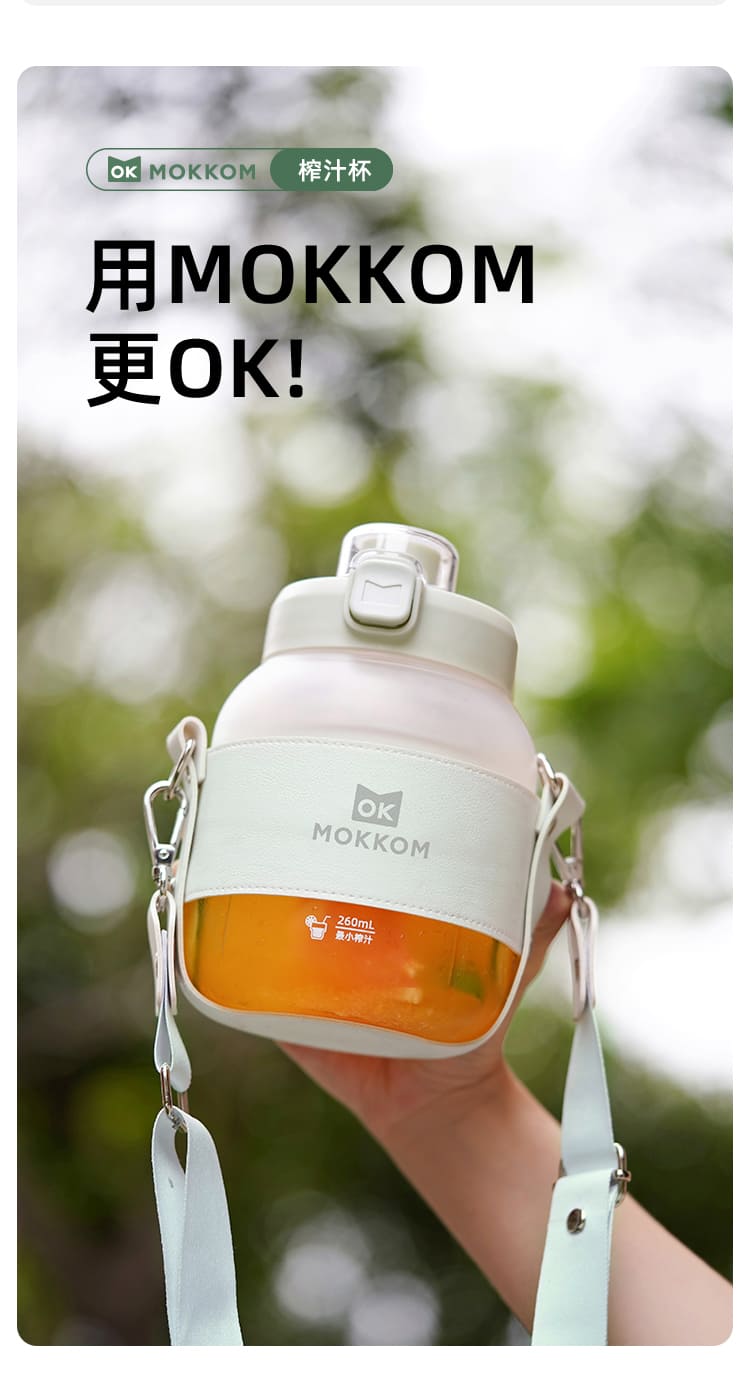 Color: Green, White
Model: MK-121
Product material: ABS, PC, stainless steel
Working voltage: 7.4V
Working power: 80W
Charging voltage: 5V
Charging current: 1A
Juicing capacity: 500mL
Direct drinking capacity: 800mL
Battery capacity: 1300mAh
Charging time: about 3 hours
Usage time: About 6-8 cups of juice when fully charged
Product size: about 125*117*156mm
Net weight: about 0.5kg
Set contents: manual, product body, drinking cup lid, charging cable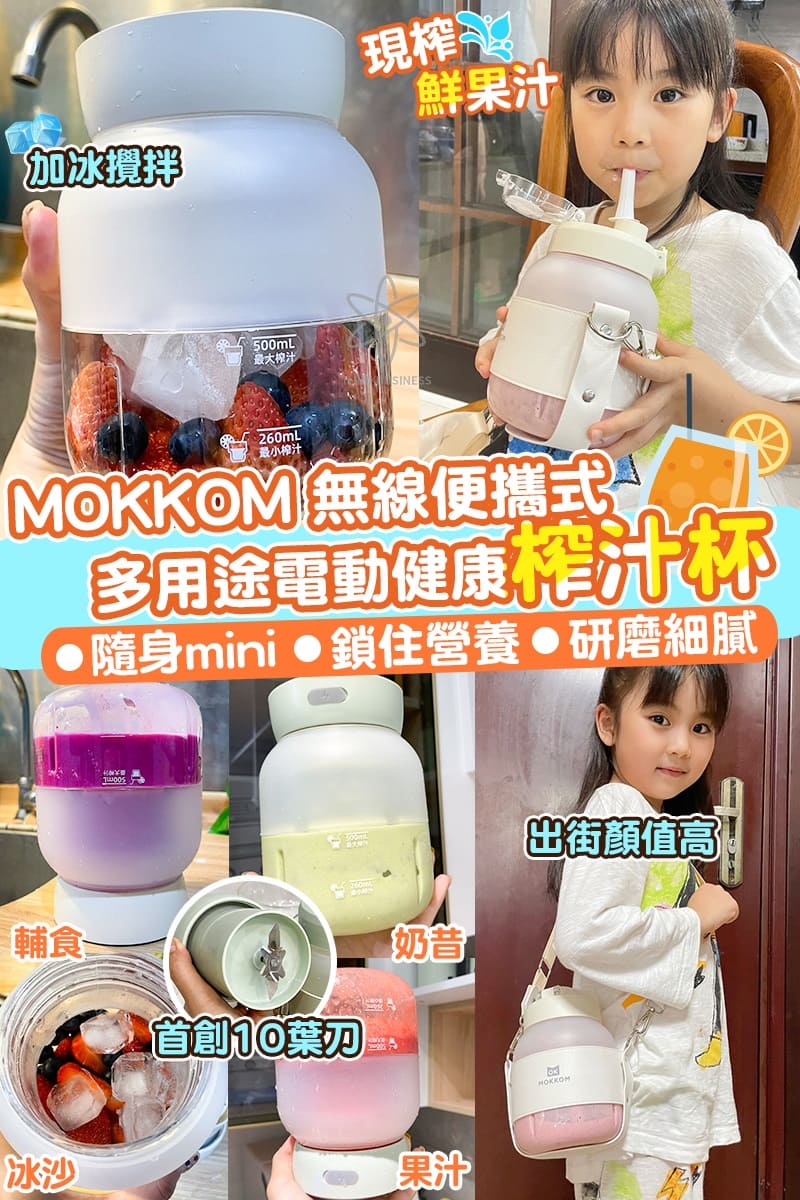 Authorized goods
Warranty Period : 1 Years