M Box Foldable Fitness Bike - White| Exercise Bike | Slim Shape | Quiet | Home Fitness | MBox [Hot Item]
The M Box exercise bike is only 11 cm thick and has a slim volume that saves space and allows you to easily store it in the corner of your home. The exercise bike has a sliding car at the bottom for easy movement. In addition, the bottom telescopic tripod will bring you full stability when fully deployed. Don't underestimate this slim shape, it provides a load capacity of up to 120 kg. M Box allows you to move at any time and is a good partner for your home fitness.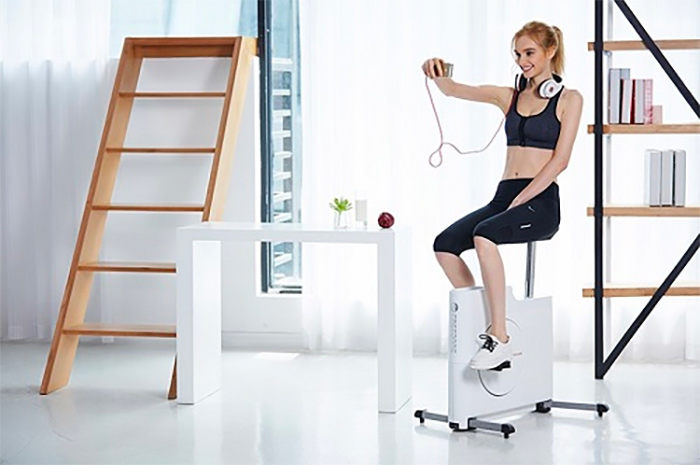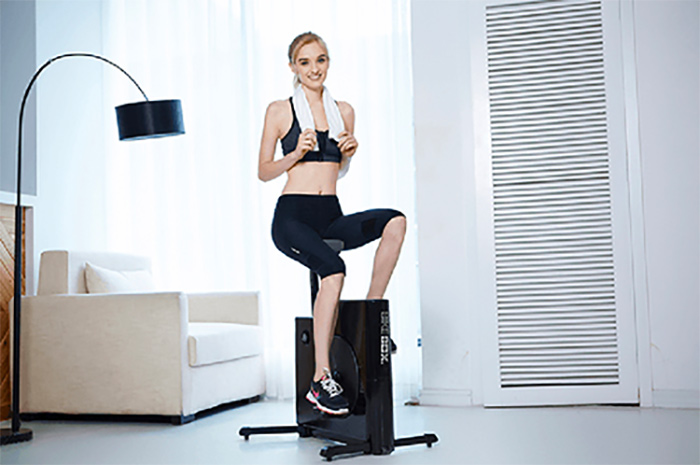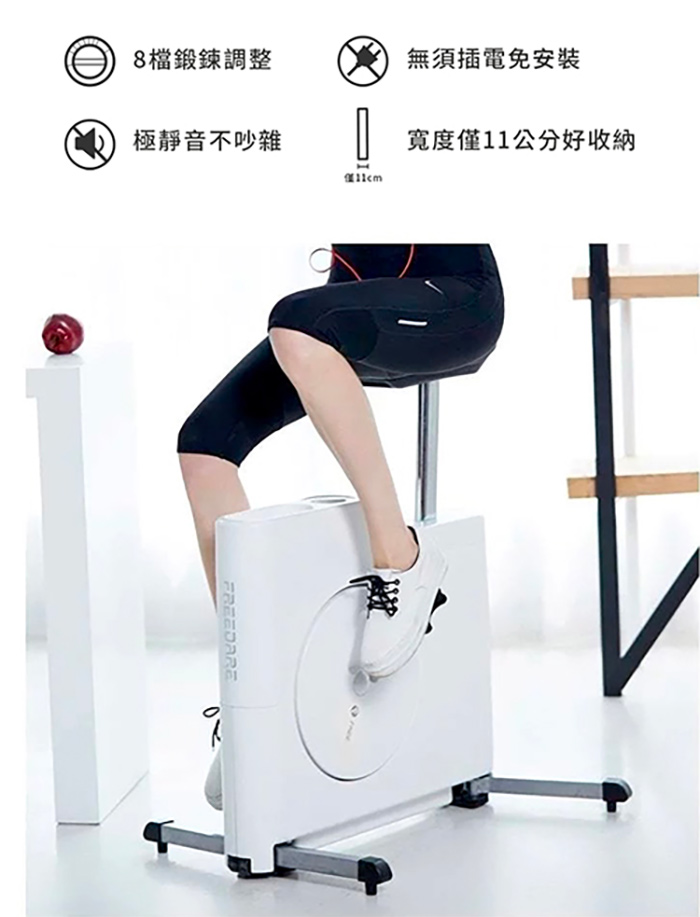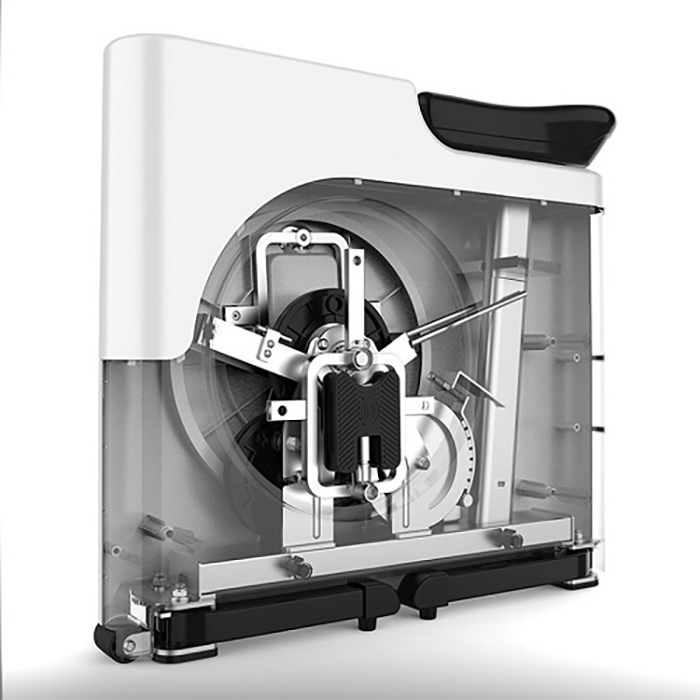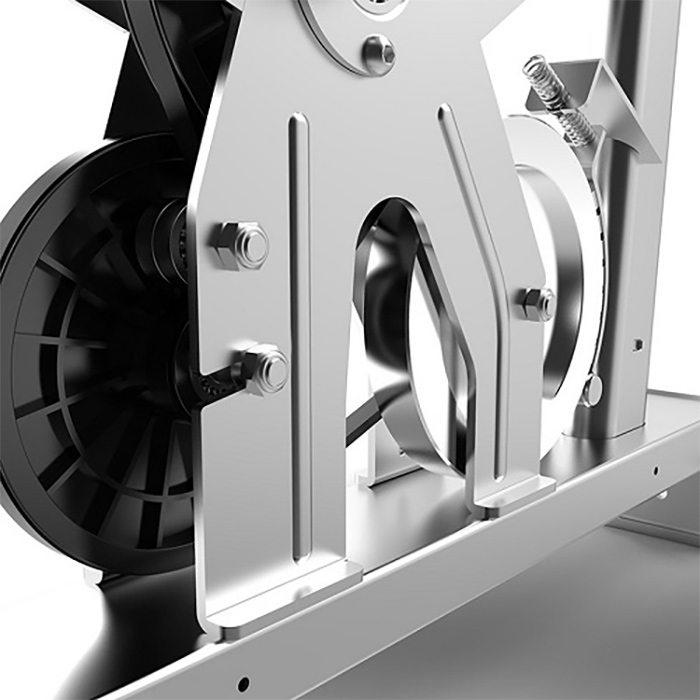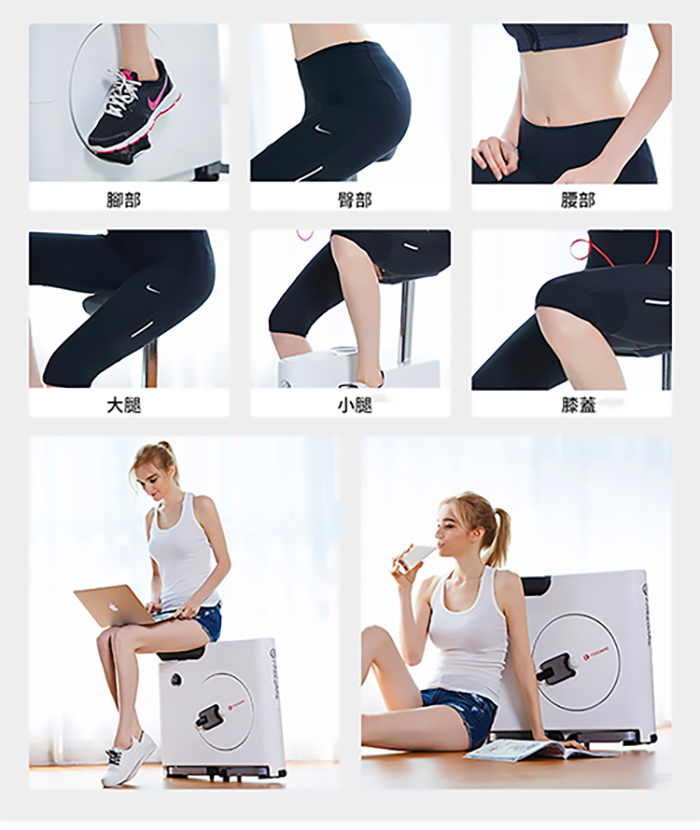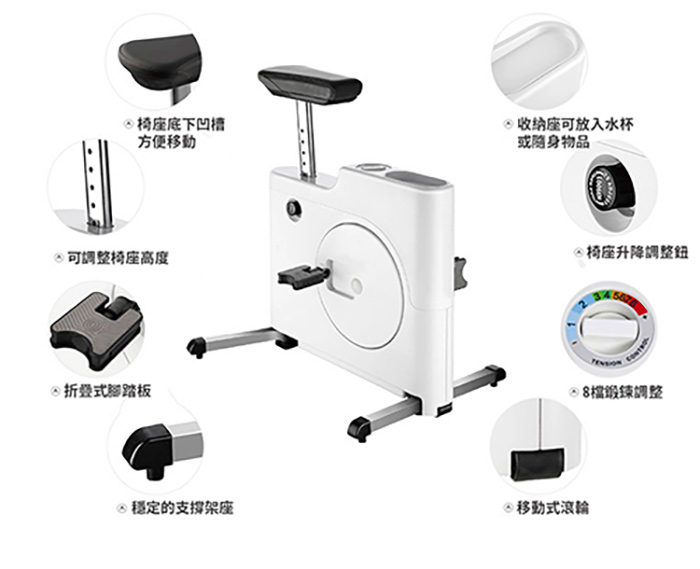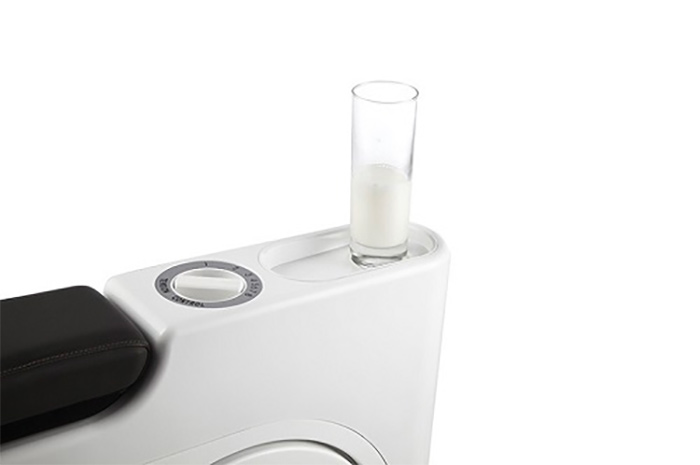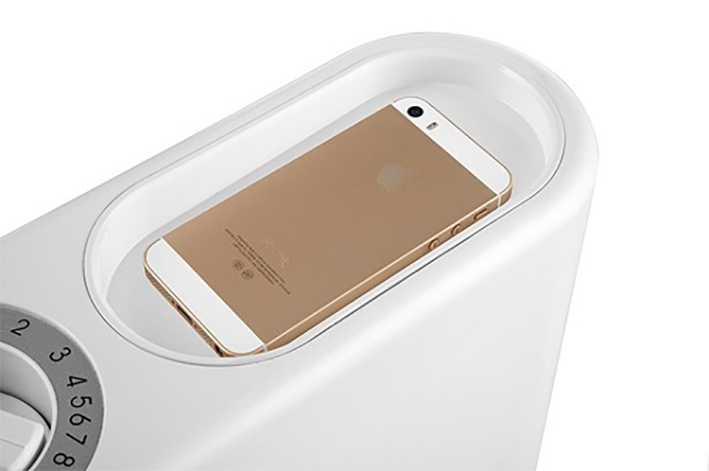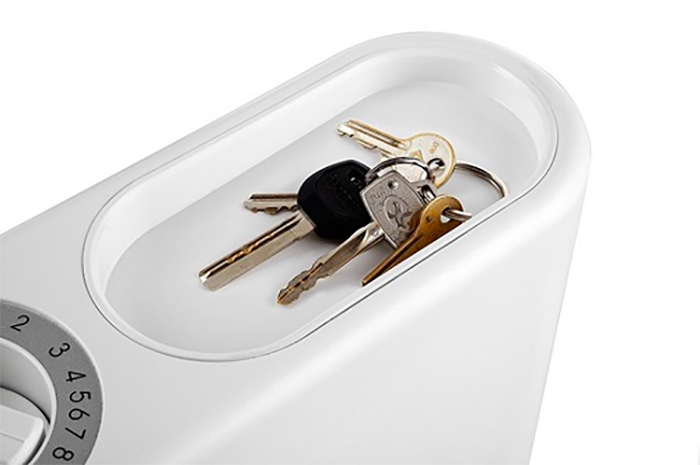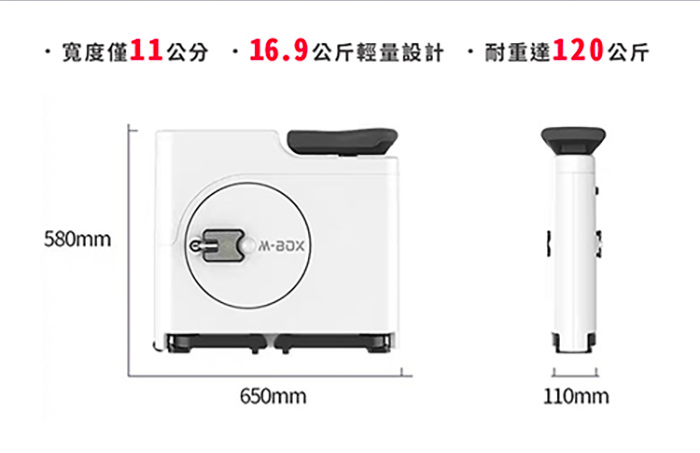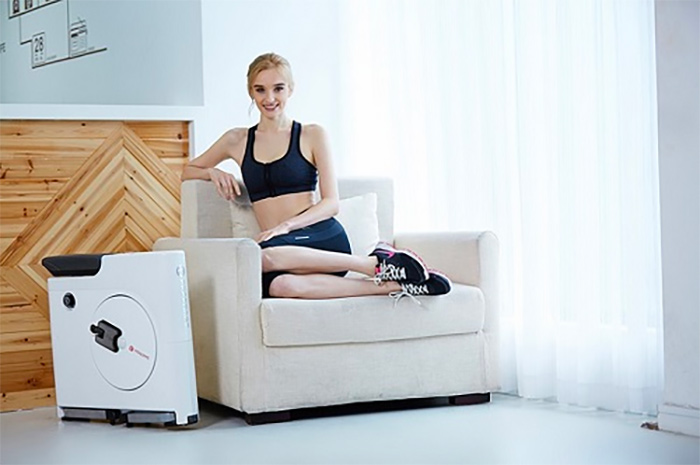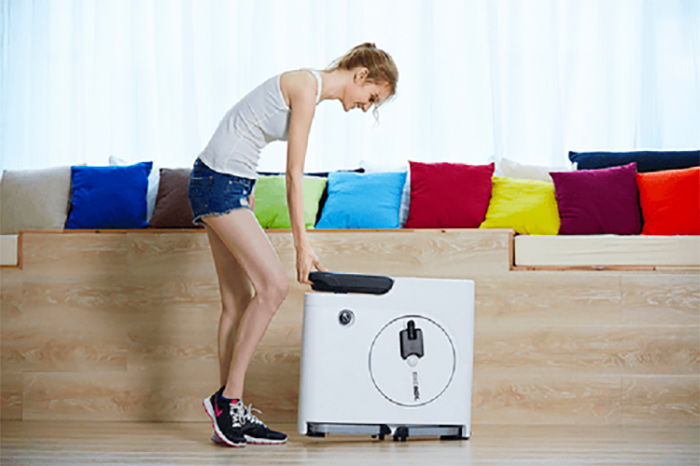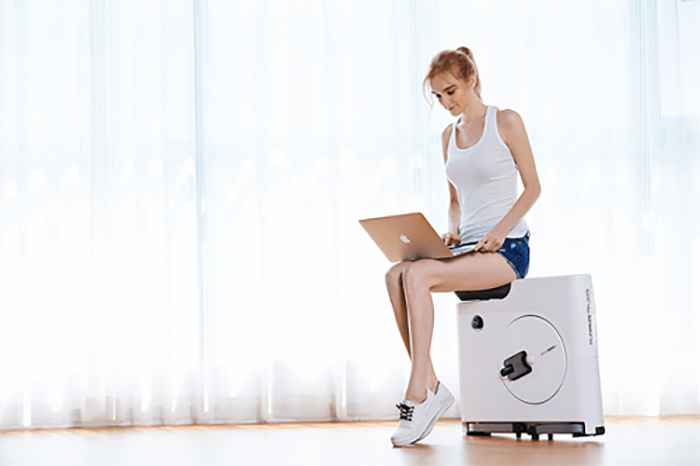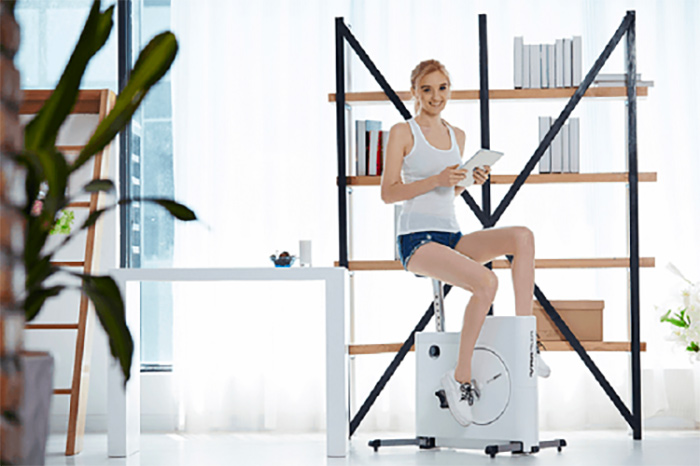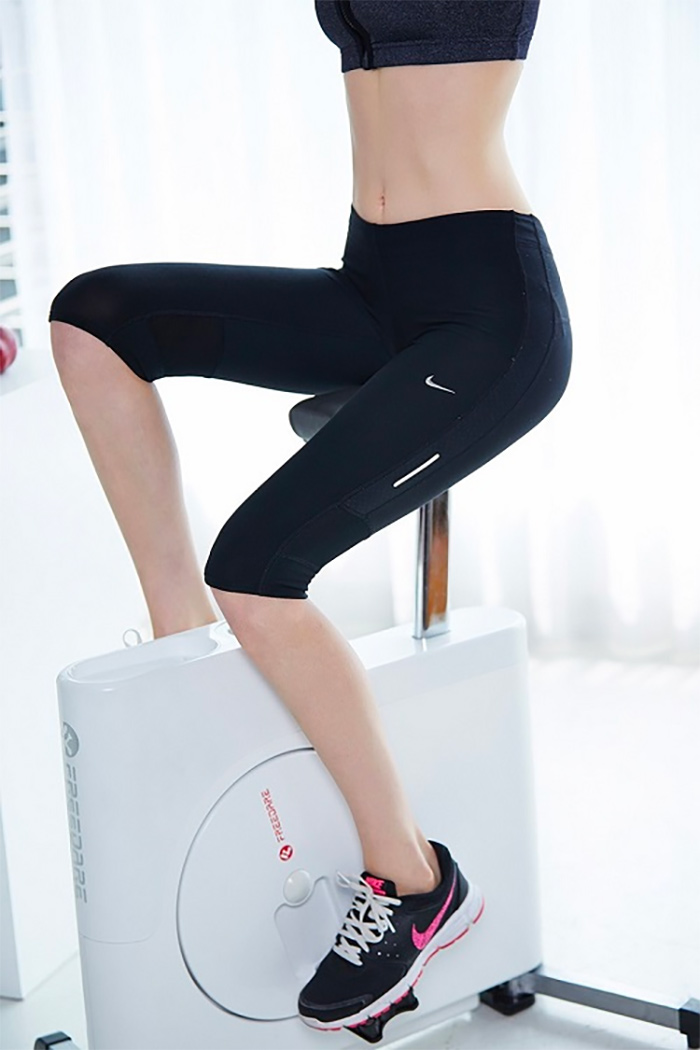 Small size: 11 x 65 x 58 cm

Maximum weight: 120 kg. For indoor use only

Magnetron resistance, no power supply required

8 levels of resistance, up to 3.5 kg resistance

3kg flywheel, smooth pedaling

The seat has 7 sections with adjustable height to ensure that a good posture can be maintained when stepping on

The pedals are equipped with pitted rubber, which provides good sucking power and helps to transfer energy stably and effectively when pedaling.

The bottom is equipped with pulleys, easy to move

There is a small storage compartment in the front, allowing users to place small objects such as mobile phones, wallets, keys, etc.
3 Color Options:
White https://www.mobicares.com/freedare/m-box-foldable-fitness-bike-white
Black https://www.mobicares.com/freedare/m-box-foldable-fitness-bike-black
Green https://www.mobicares.com/freedare/m-box-foldable-fitness-bike-green