Alphax - Diatomaceous Earth Dehumidifying Pad|Hygroscopic Mattress|Dehumidifying Mattress|Urinary Pad|Moisture Absorbing Cloth|90*90cm(AP-623007)
Brand: Alphax
Model: ALPX-SHEET-90CM
Diatomaceous earth dehumidification mattress will not make the mattress a breeding ground for bacteria and dust mites
Super water absorption, automatic color change after absorbing water
2mm thick, put it everywhere in the house, keep the environment dry
Can be washed in the washing machine and reused
Three-layer structure, breathable, antibacterial, deodorant, moisture absorption
---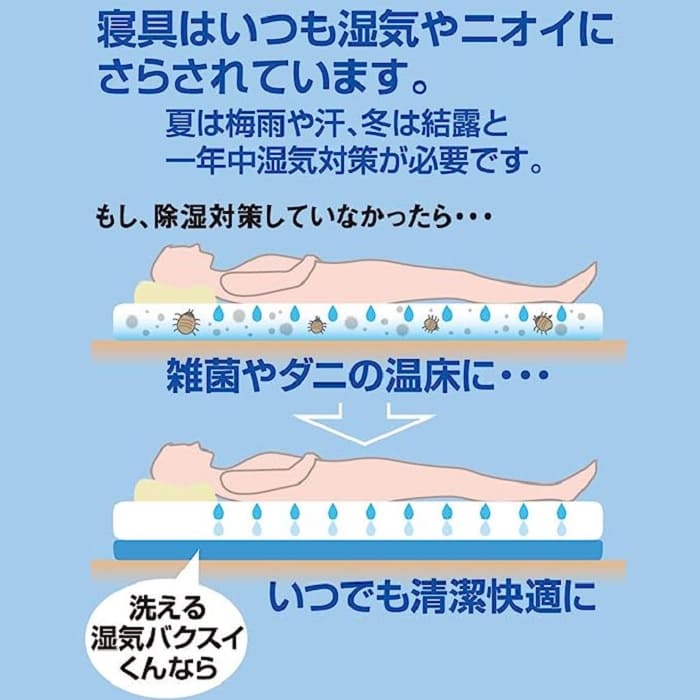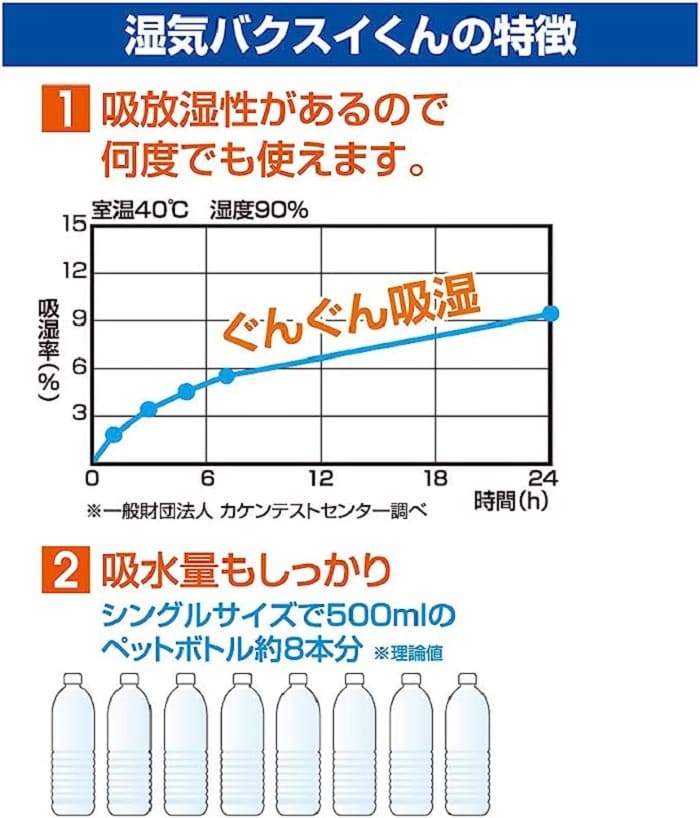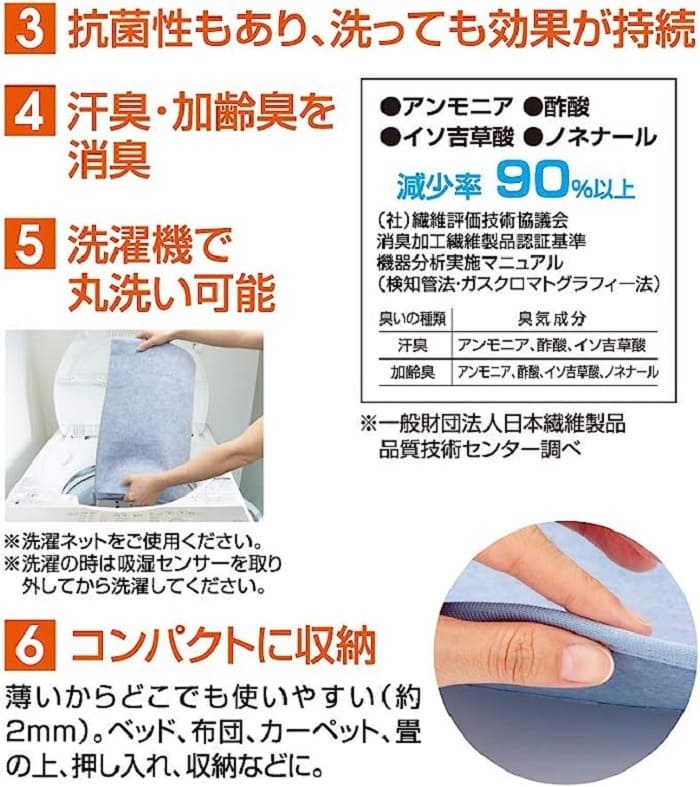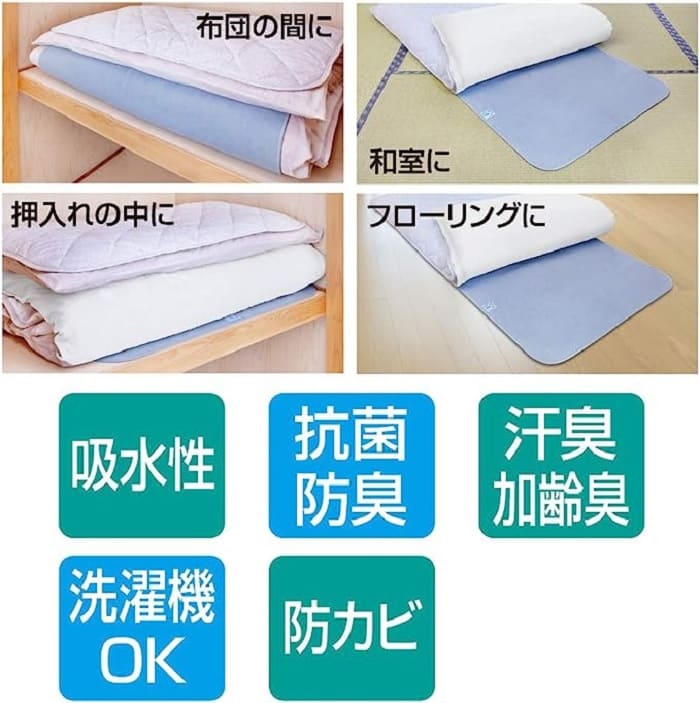 ---
Due to its hygroscopicity and desorption properties, it can be reused.
High water absorption capacity
The theoretical value of a single size PET bottle of about 8500ml
Has antibacterial properties that last wash after wash.
Removes sweat and aging odors.
Machine washable
*Please use a laundry net.
*Please remove the moisture absorption sensor before washing.
Easy to store
Thin and easy to use anywhere (approx. 2 mm)
On beds, futons, rugs, tatami mats, closets, storage rooms and more.
---
Sensor lets you know when it's time to dry
When it has absorbed a lot of water, the sensor will change from blue to light pink to let you know.
You can use it over and over again by letting it dry.
The sensor also has a deodorizing function;
Besides moisturizing, it also works as a deodorant.
* between bedding
*in the closet
*In Japanese style room
*for flooring
---
Size: 90*90cm
Weight: about 365g
---
This product is a parallel imported genuine product
Japanese brand, Made in China
*The picture is for reference only, the actual product is based on the actual product
*Personal products after unpacking Except for product defects, returns and exchanges cannot be accepted after unpacking