ACM DEPIWHITE Eye Contour Gel 15ml | Lighten dark circles|Improve and repair bags under the eyes|Dilute the surrounding fine lines
Brand: ACM
Model: ACM-EYE-GEL
Solve multiple eye blemishes at once with just one! Looking forward to the 28-day transformation process - no blemishes in the eyes,
Dilute dark circles, repair bags under the eyes, reduce lines around the eyes, scientific and rigorous, after 30 years of French laboratory exclusive patented formula to solve the problem of eye blemishes.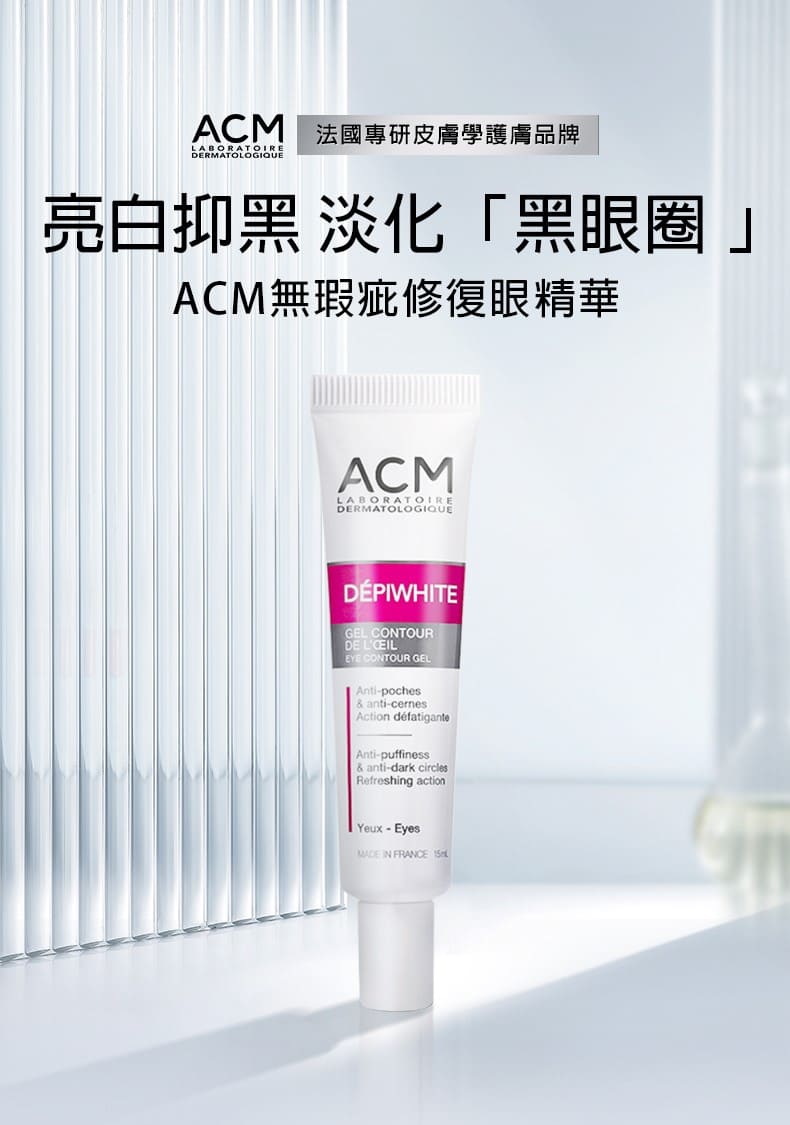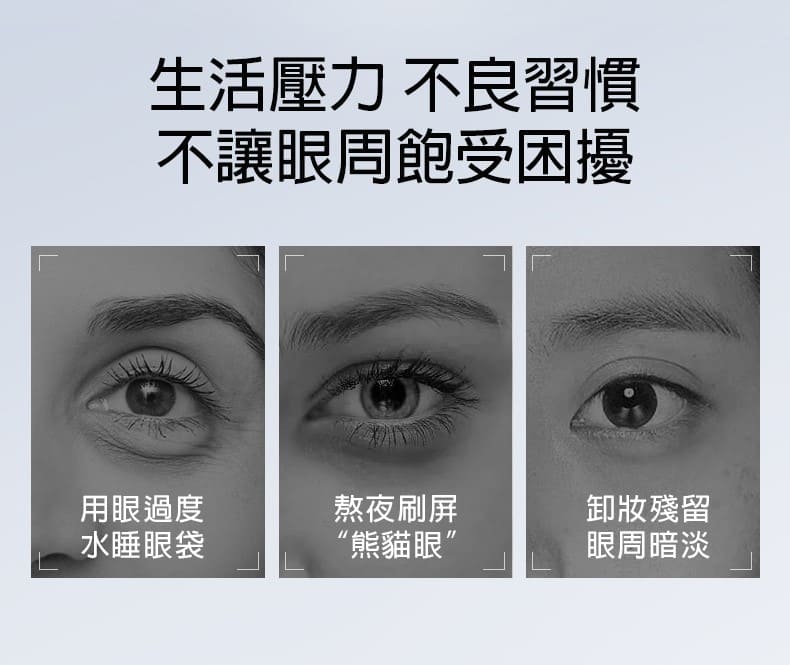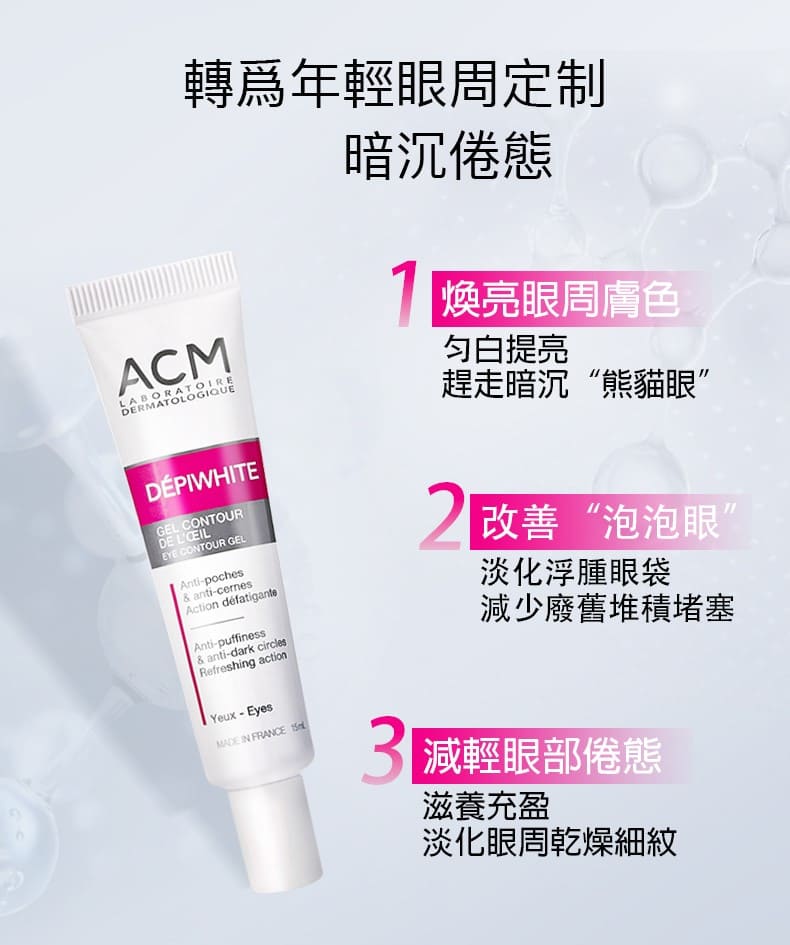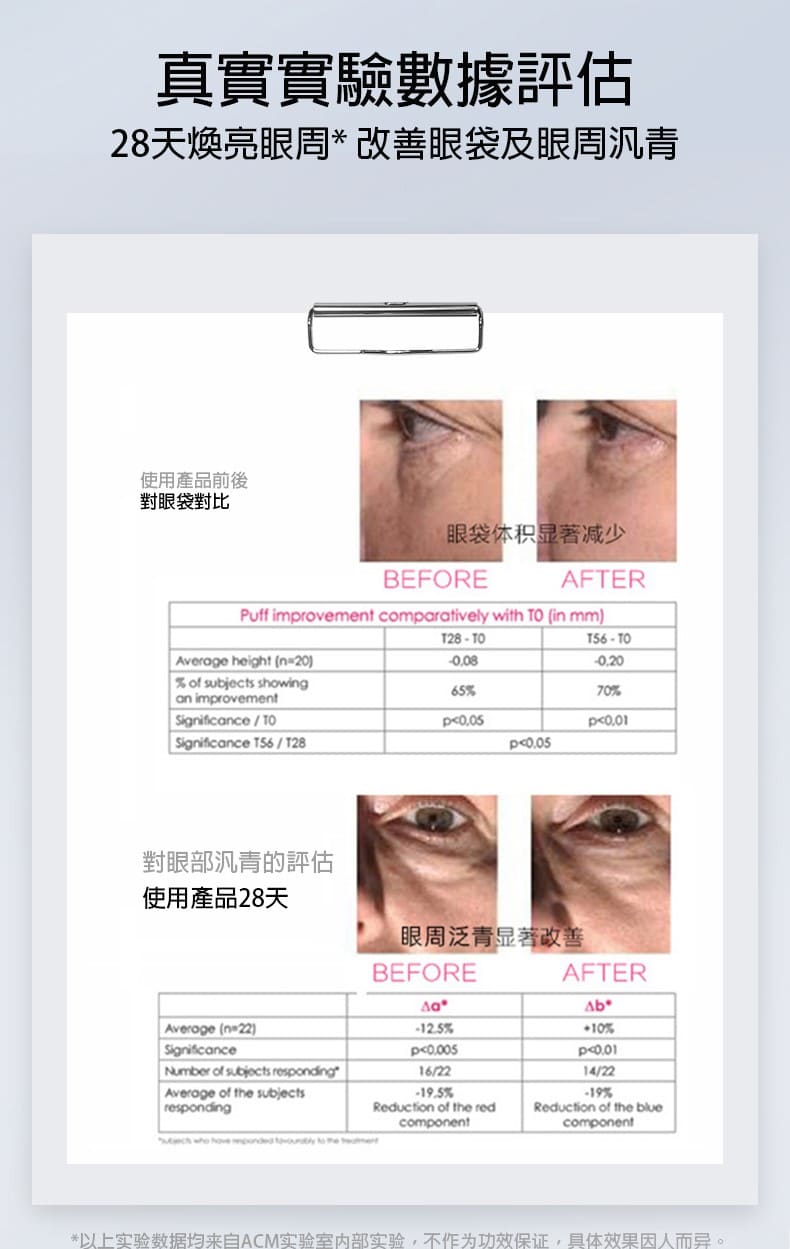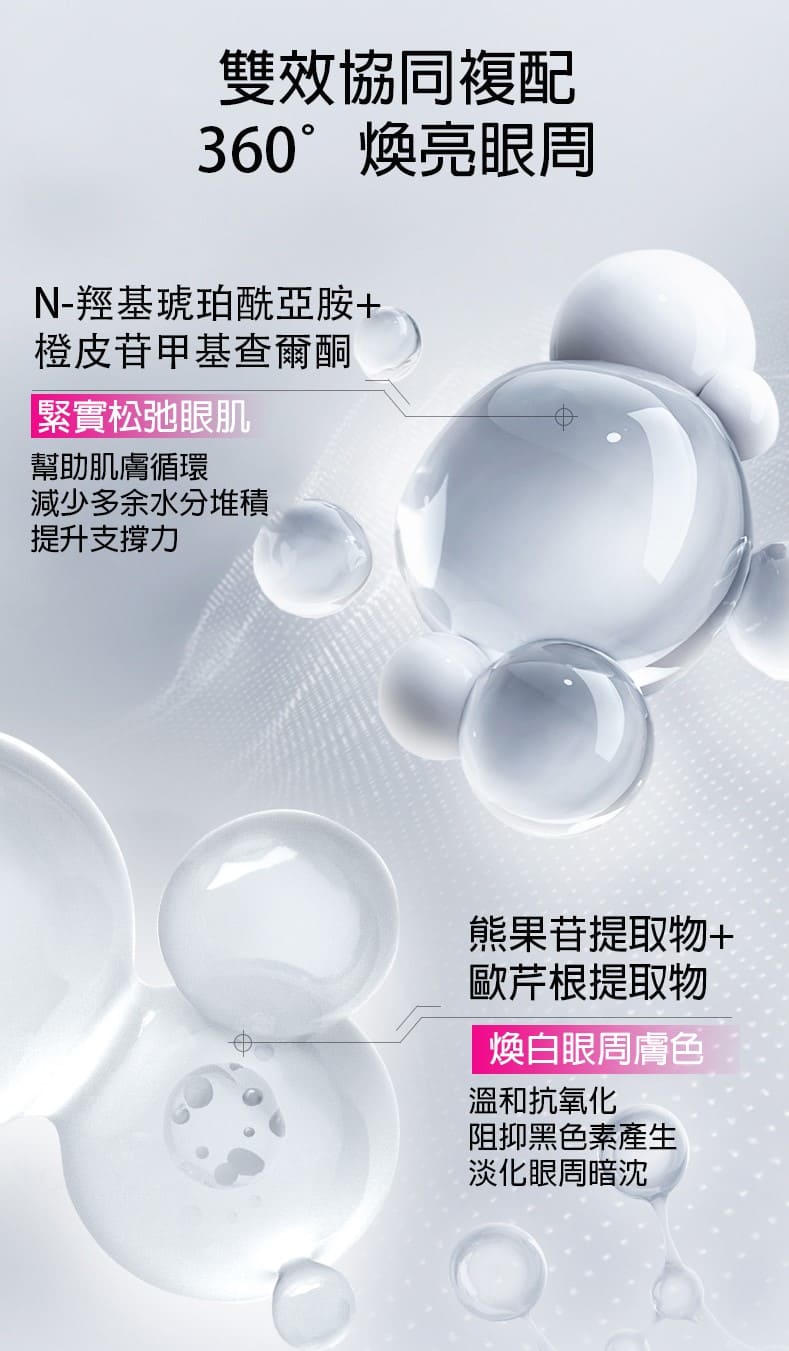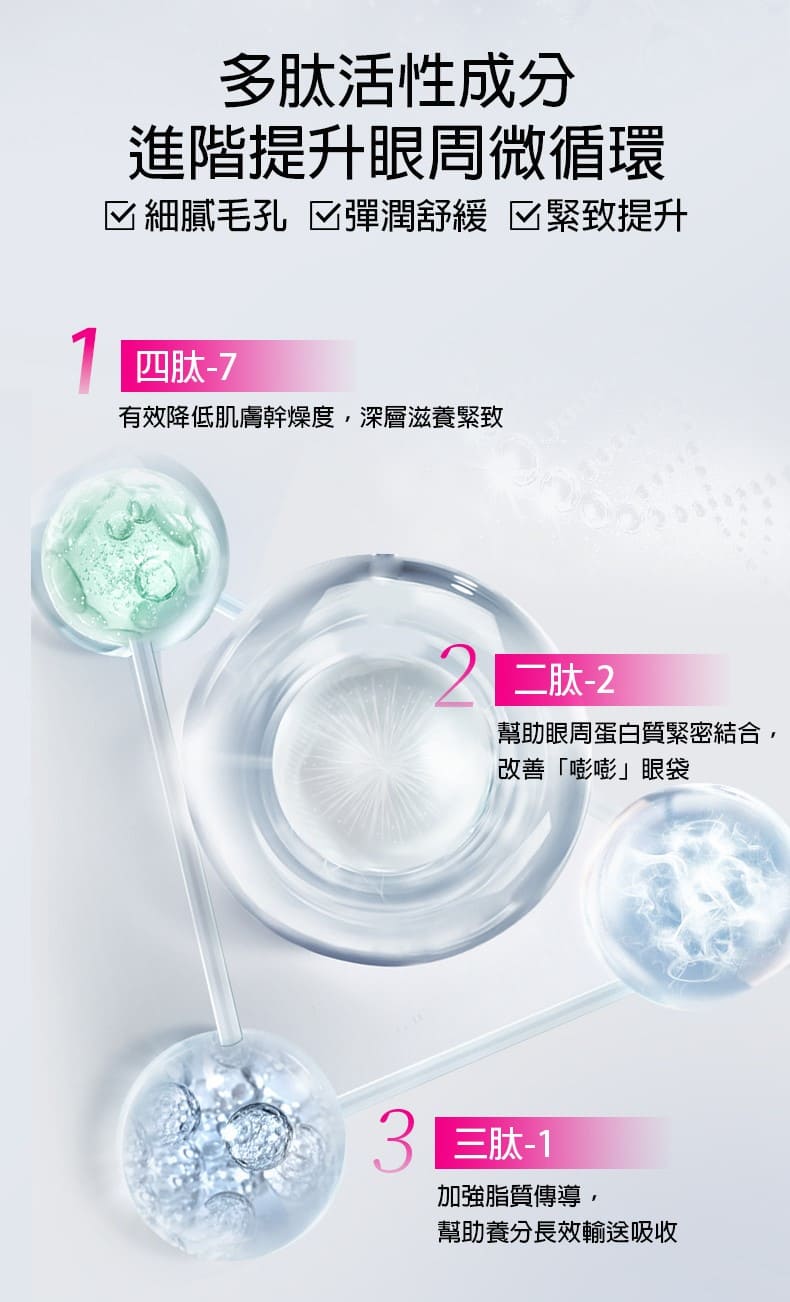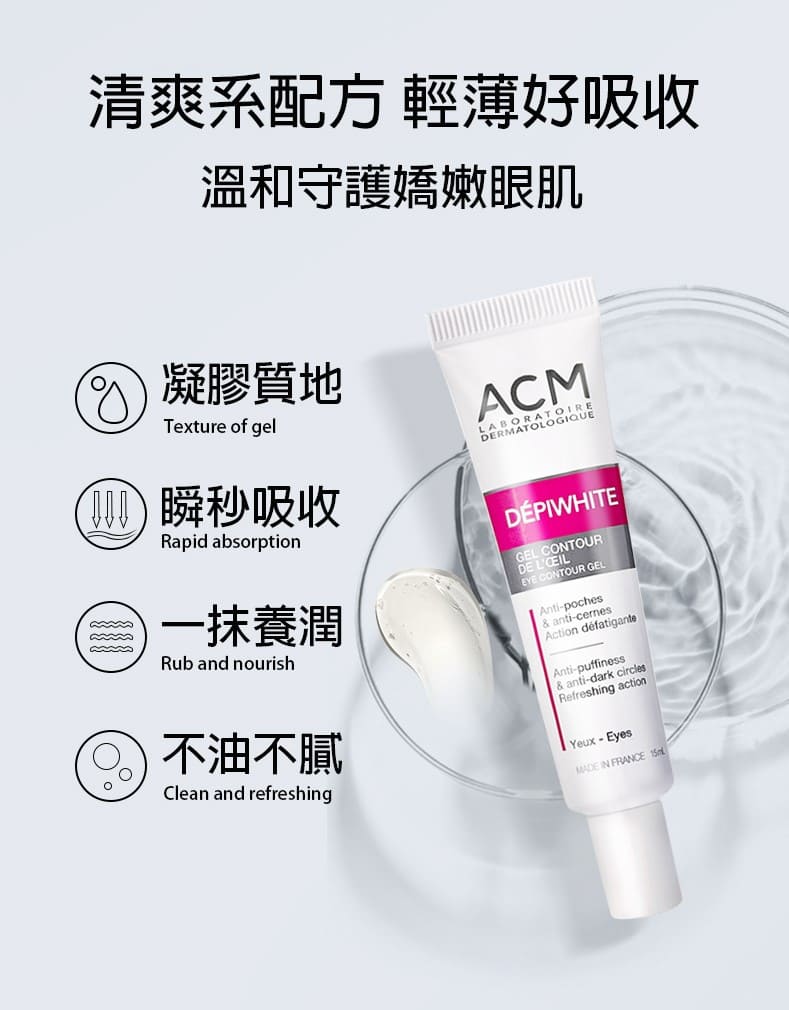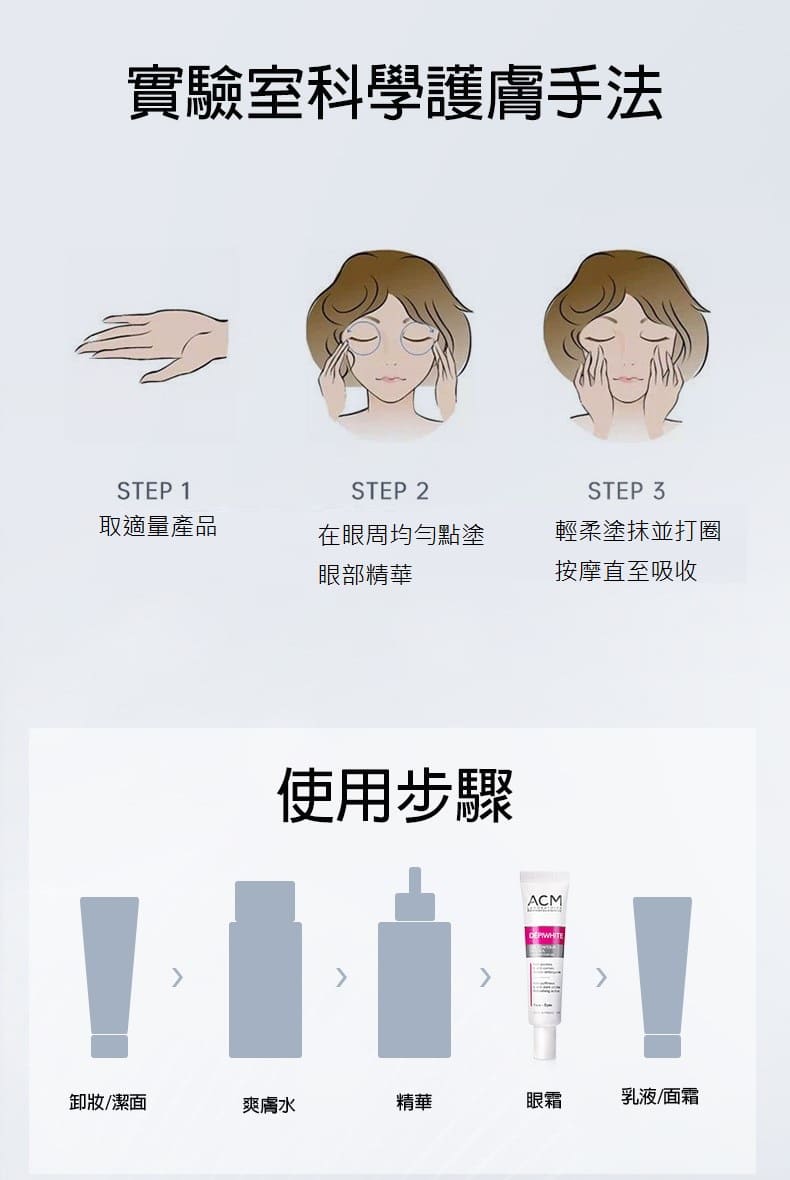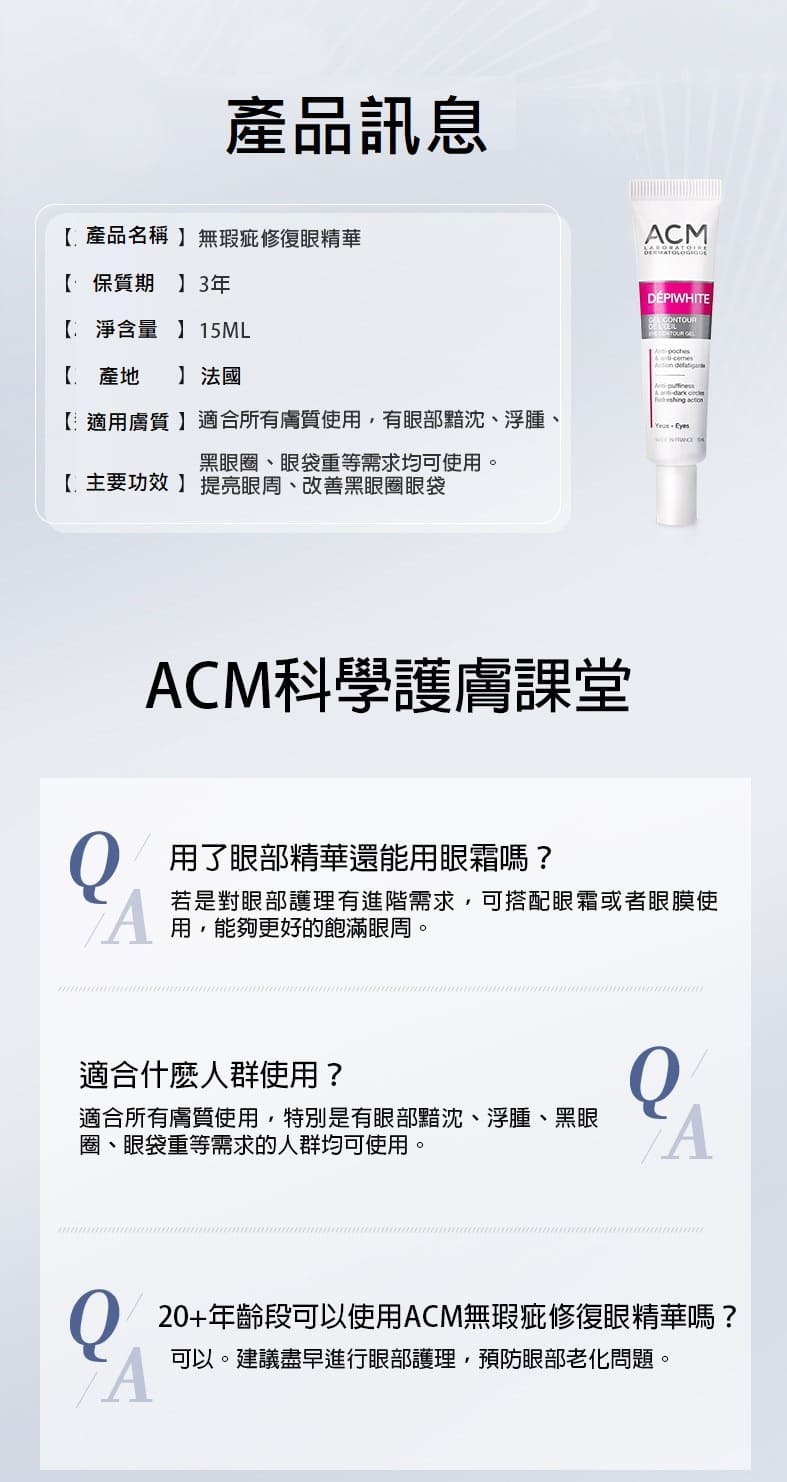 Lighten dark circles
Evenly pigmented around the eyes, get rid of dull "panda eyes"
Improve and repair bags under the eyes
Improve puffiness and repair bags under the eyes
Dilute the surrounding fine lines
Make skin smoother and more beautiful
---
3 active ingredients for eye repair:
*N-Hydroxysuccinimide synergistically conforms to peptides: agains the effects of blood metabolites around the eyes
Deposits and reduces dark circles.
*In line with dipeptide-2 synergistic hesperidin methylchalcone:Reduces eye bags and puffiness
*Arbutin Extract + Parsley Extract:Inhibit melanin synthesis
---
Suggested usage:
It is recommended to use it once a day in the morning and evening
Take an appropriate amount of product, apply eye essence evenly around the eyes, apply gently and massage in circular motions until absorbed
---
Ingredients: Aqua (Water), Glycerin, Propanediol, Xanthan Gum, Arctostaphylos Uva Ursi Leaf Extract, Lupinus Albus Seed Extract, Hesperidin Methyl Chalcone, Biotin, Chrysin, Dipeptide-2, Palmitoyl Tetrapeptide-7, Palmitoyl Tripeptide-1, Butylene Glycol, Sodium Benzoate, Polyglyceryl-4 Caprate, Steareth-20, Potassium Sorbate, Citric Acid, Sodium Citrate, Chlorhexidine Digluconate, Sorbic Acid, N-Hydroxysuccinimide, Sodium Hydroxide
Net content: 15ml
Country of Origin: France
Storage method: Please store in a cool and dry place, and do not let children take it by themselves. And use it up within 6 months.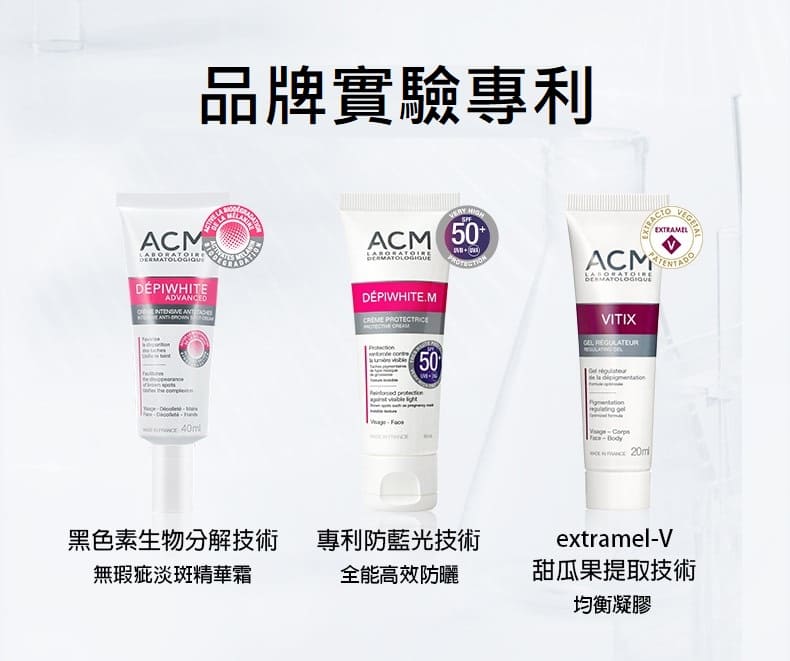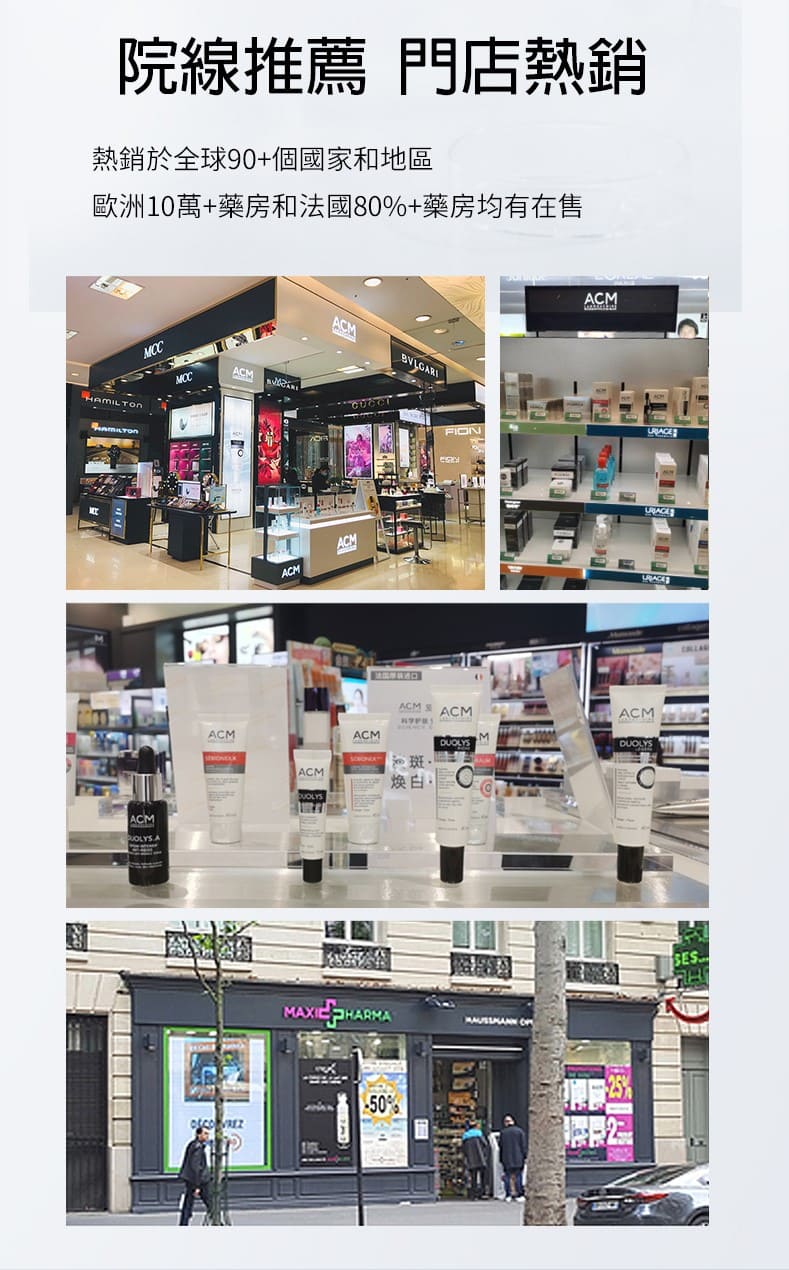 Authorized goods
Made in France
---
Note: The use of this product varies from person to person. If any skin allergies or other abnormalities occur during use, please stop using it immediately and consult a dermatologist. Keep out of reach of children to avoid accidental ingestion.