CARL ZEISS - Lens Cleaning Wipes (50 pc)
Brand: Zeiss
Model: ZEISS-LENSWIPE
New/Old packaging random shipping
Lens Cleaning Wipes
Lens cleaning is simple, fast and easy with pre-moistened ZEISS Lens Cleaning Wipes. These wipes are specially designed for gentle cleaning of glass and plastic lenses, whilst on the move. These wipes work particularly well for smudge, dirt, grime, oil and fingerprint removal from high-precision coated lenses.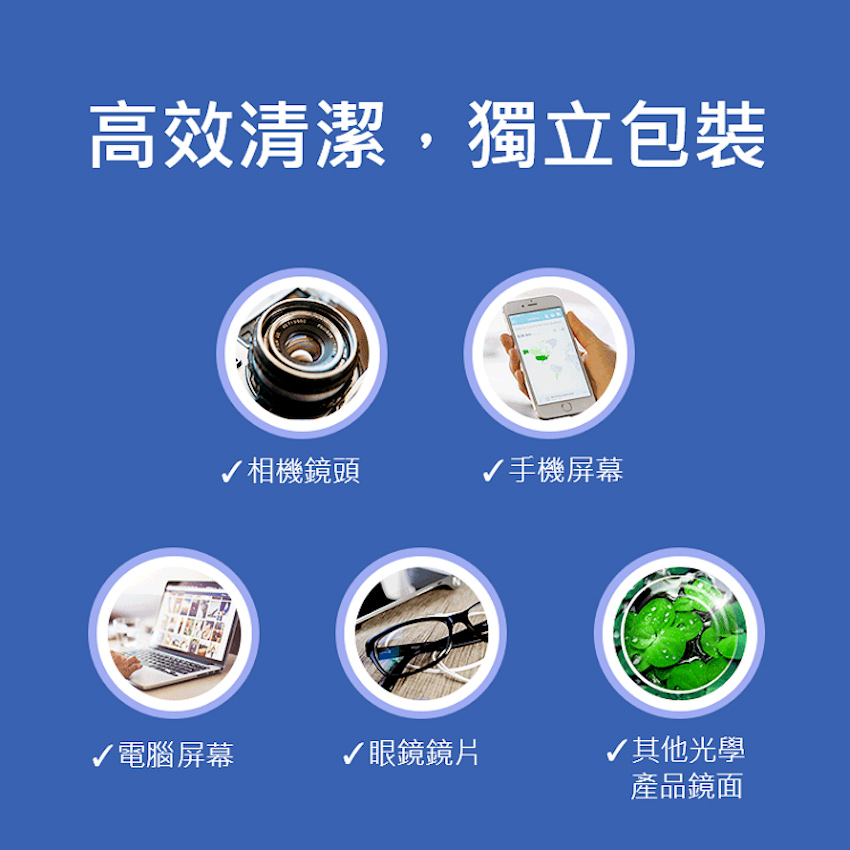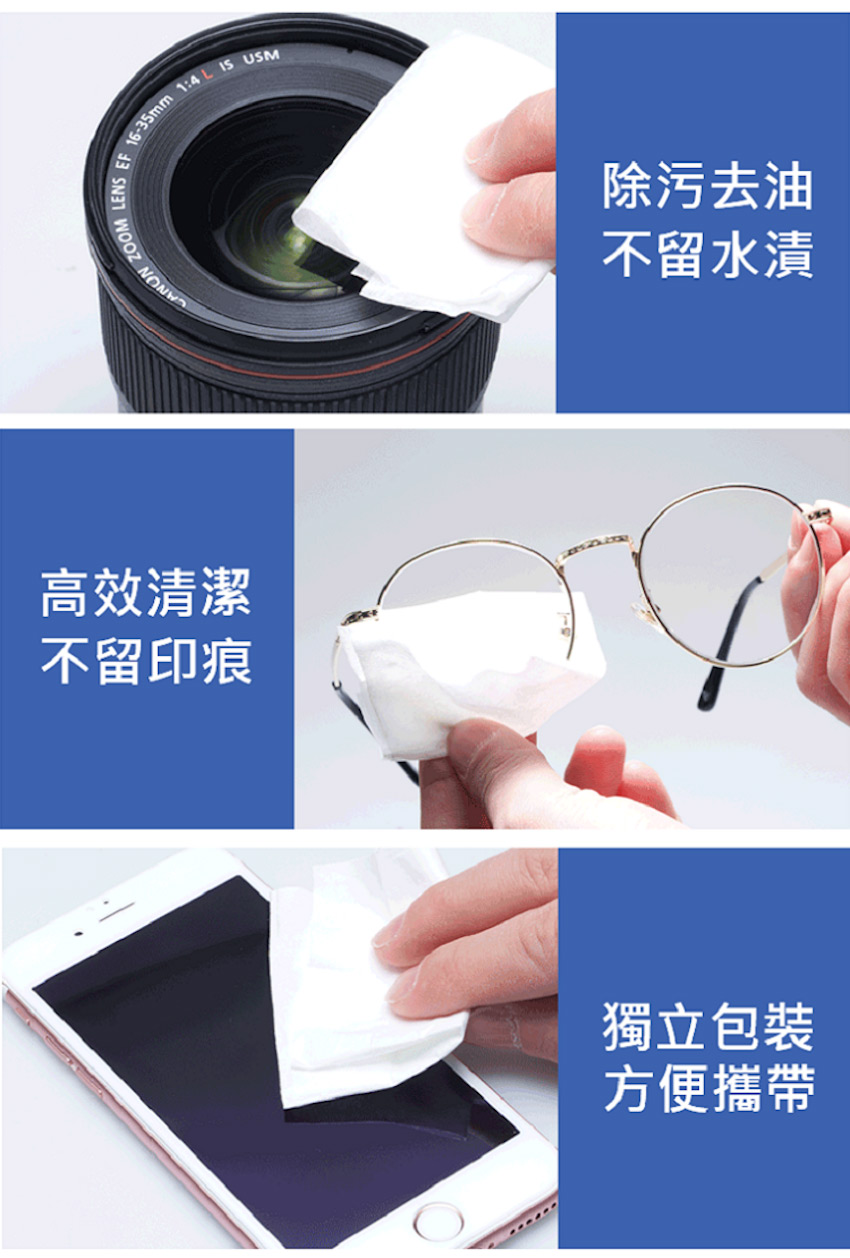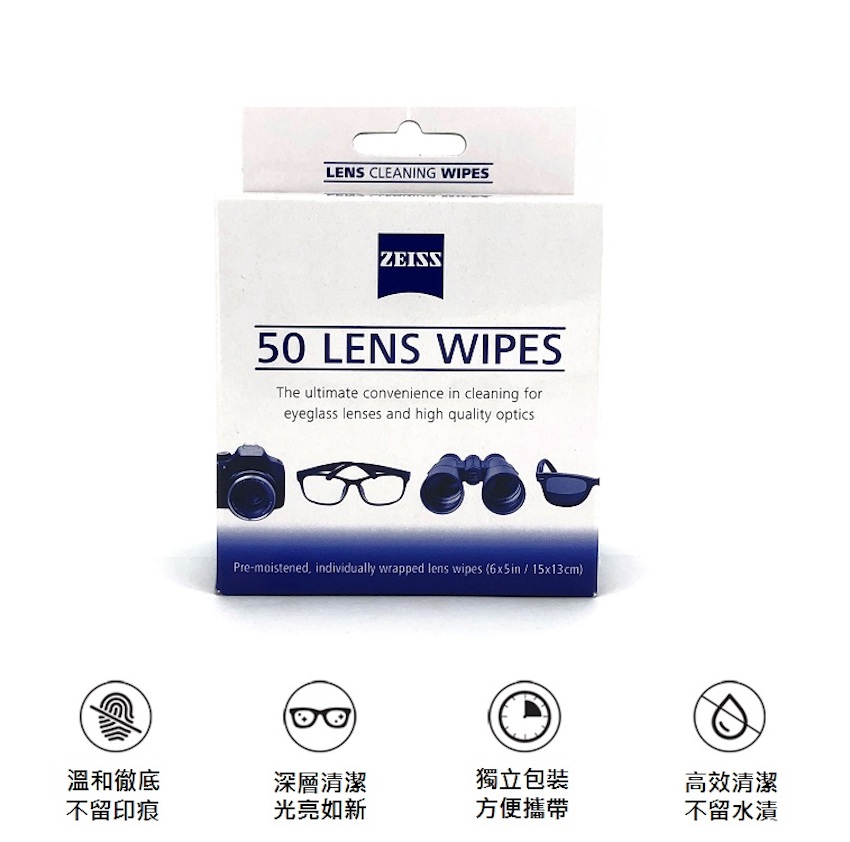 How to clean spectacle lenses with ZEISS Lens Wipes:
Open a sachet of ZEISS Lens Wipes and remove the folded wipe.

Hold the glasses gently by the frame.

Using the folded wipe, gently wipe away any surface dust from the lens and frame.

Next, unfold the wipe and begin to clean the lens with circular movements until it's clean.