SMARTCLEAN Ultrasonic Cleaner Jewelry.6 - Pink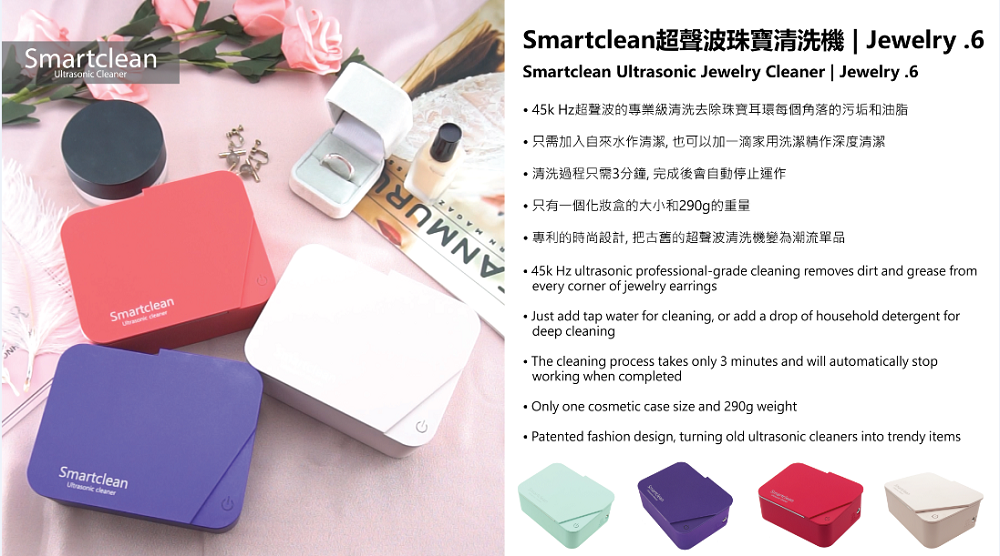 Blessed are those who like to wear jewelry and silverware! And the new solution of Smartclean launched the latest jewelry washing machine!
Users can enjoy professional cleaning services like a jewelry store at any time! Just add clean water, wait for a few minutes to shake out all the grease and dirt, so it won't be clean enough for another shot!
And the machine is meticulous, not afraid of occupying a seat, it is very popular among ladies. If you like jewelry, you must own it.
Ultra-lightweight (only 290g), a design that can be held in one hand, Jewelry. 6. In just three minutes, all jewelry and earrings will return to the original sparkle And clear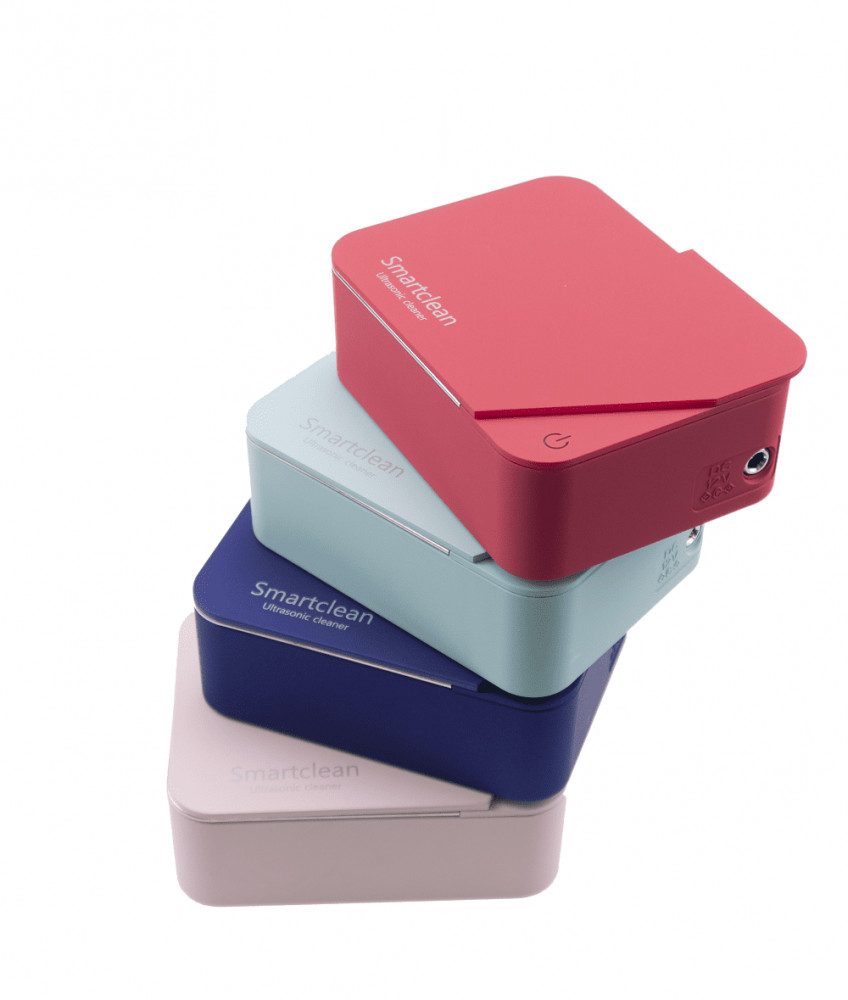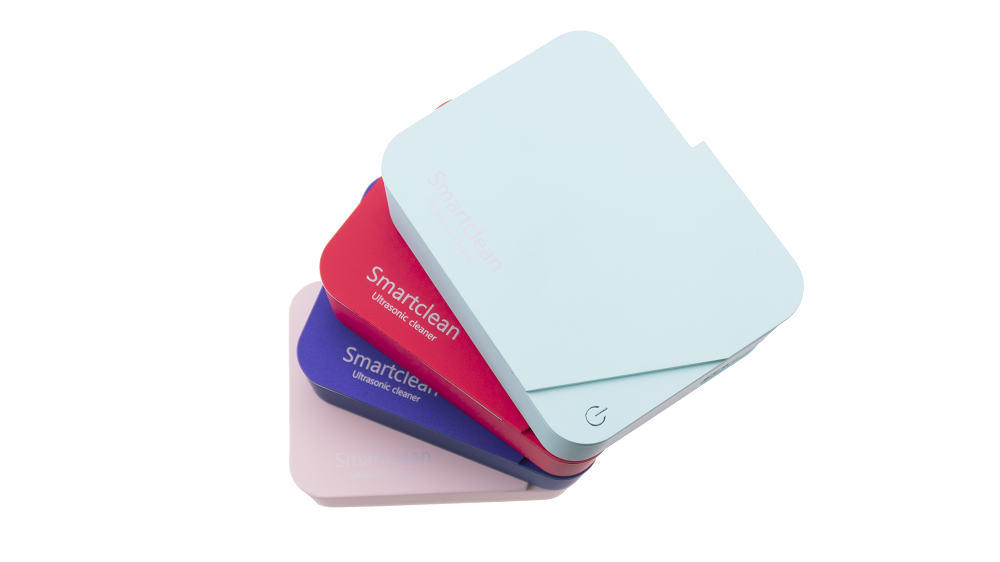 【 Features
Professional cleaning with 45k Hz ultrasonic removes dirt and grease from every corner of jewelry earrings

Just add tap water for cleaning, or add a drop of household detergent for deep cleaning

The cleaning process only takes 3 minutes, and it will automatically stop operation after completion

Only the size of a cosmetic box and a weight of 290g

Patented fashion design, turning the old ultrasonic cleaning machine into a trendy item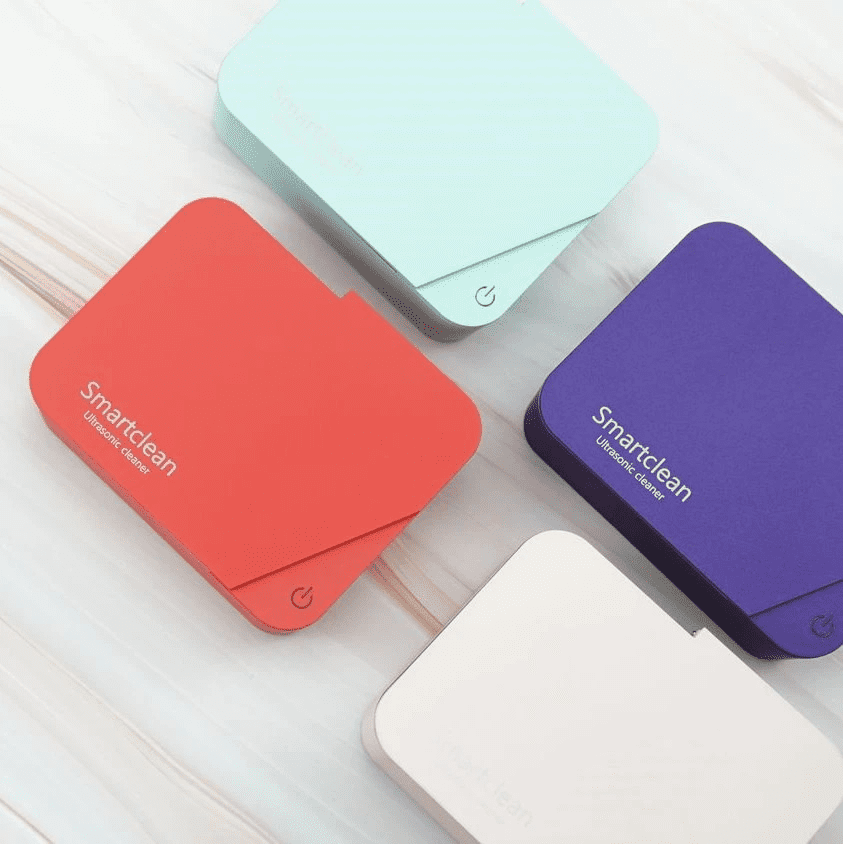 How to use
Just pour tap water to the height of MAX and connect the power

Put the glasses or items to be cleaned into the water and press the switch button

Smartclean will automatically stop working after 5 minutes

You can take out the jewelry and dry it gently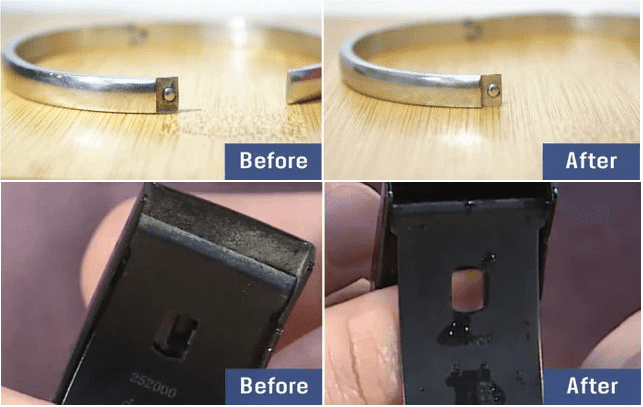 Product information:
Product size: 12.5 x 9.9 x 4.5 cm
Rated power: 50/60Hz
Ultrasonic frequency: 45K Hz
Waterproof and dustproof: IP65
Input voltage: 12V
Rated power: 15W
Net weight: 290g
Cleaning tank capacity: 250ml
Liner material: 304 stainless steel