O2U Air-Family Air Purifying Plush - White Beer
Brand: O2U
Model: O2UAIR-FAMILY-WH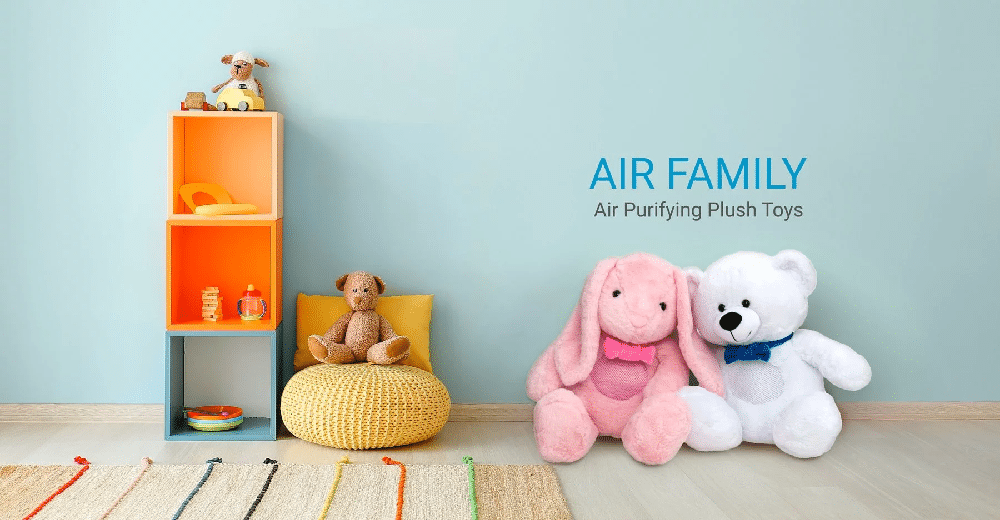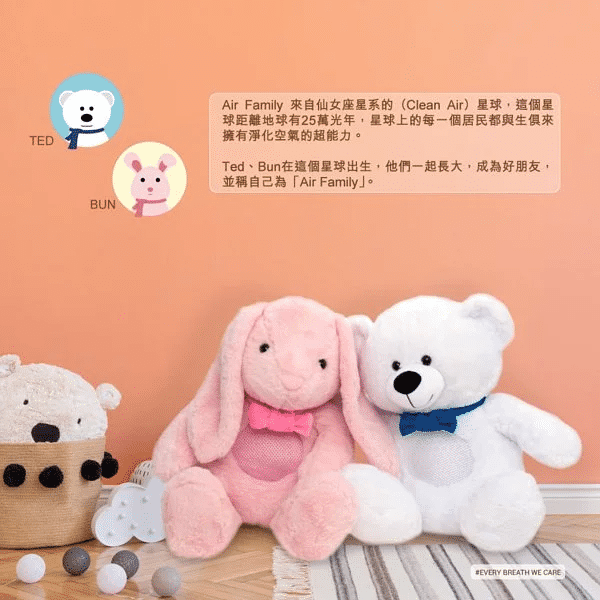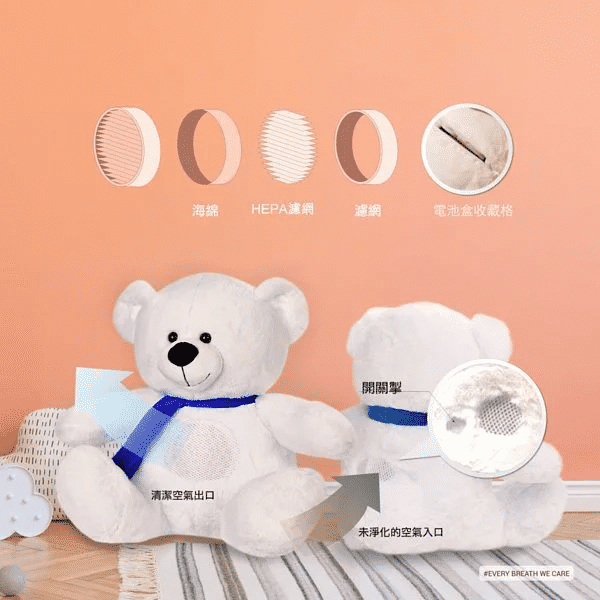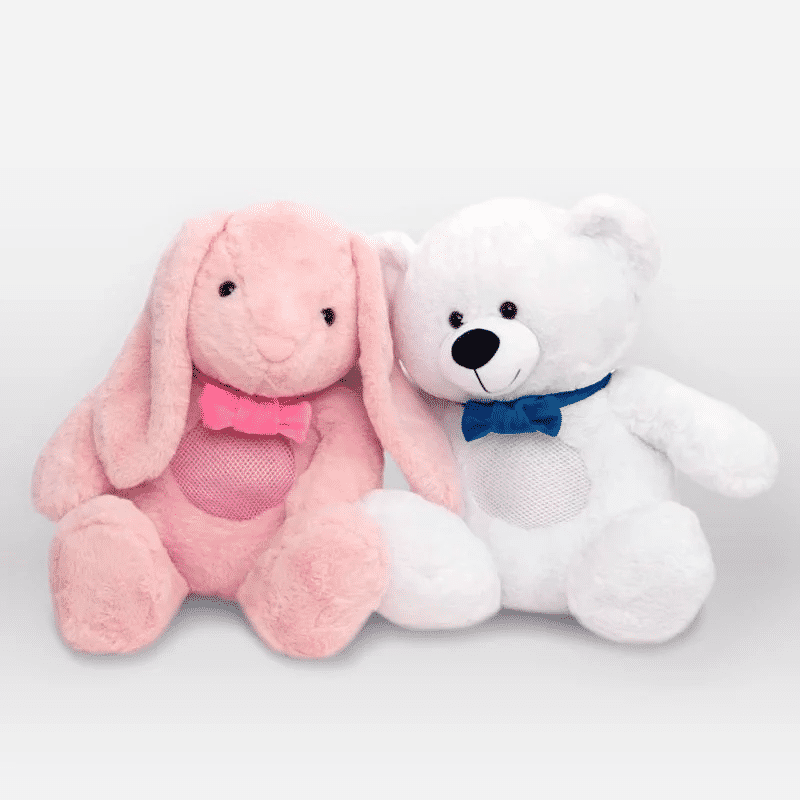 About
Air Family comes from the "Clean Air", a planet in the Andromeda galaxy. It is 250,000 light-years from the earth. All inhabitants in the Clean Air have an inborn gift of generating clean air. Ted and Bun are good friends and they call themselves the Air Family. They were born and grew up in the Clean Air planet.
Ted is a white teddy bear and he smiles all the time and always wears a blue scarf around his neck. He likes bringing hilarity and naivety and having fun with kids.
Bun is pink bunny with a pair of long ears. She always demonstrates a sense of justice and likes taking care of the kids and the poor. Unlike other rabbits, she loves pumpkin rather than carrots.
Specifications
Instant removal of PM2.5 particles up to 99% efficiency

HEPA Filter with H12 grade traps tiny particles with diameter larger than 2.5µm

With brand-new technique comparing to traditional air purifier, air is blowing through the HEPA filter which can achieve a higher filtration efficiency than the others.

With the special aerodynamic design, clean air is diffused to user in a soft, comfortable and unconscious way.

A 10 minutes auto-off battery saving design which prolongs the time of playing.
SPEC:
Size: 40x30x33 cm (H*D*W)
Weight:800g
Materials: Soft Velboa, PP Cotton, ABS, PP
Key Components:DC Fan(12V, ≦0.35A), HEPA Filter
Power Supply:AA-1.5V, 3pcs
Battery Run-Time:4.0hours
Overheat Protection:Yes
Timer Control:10mins
Certificates:GB6675-1, GB6675-2, GB6675-3,GB6675-4, GB19865, ROHS(IEC62321)
HEPA filter
Dimension:100mm
Thickness:25mm
Particle Removal:PM2.5
Life Time:>8,760hours
PM2.5 Removal Efficiency:
99% (from 5cm away)
Authorized goods
Warranty Period : 6 Months