Mobin Portable UV LED Handheld Fan Sterilizer I 3 Levels of Adjustable Natural Wind I Portable Fan
Brand: Mobin
Model: OEM-UVFAN
Products function & Features
Multi-function Use: The fan lamp is both a disinfection lamp and a hand-held fan, providing you with coolness and protecting your health!

Fan Mode: The fan lamp has 3 levels of adjustable natural wind and the head can adjust the blowing angle by 180°with silent work.

Sterilization Lamp Mode: LED ultraviolet LEDs with 275nm+395nm ultraviolet band features fast disinfection and 99.9% sterilization rate.

Long Battery Life: Built-in 2000mA battery, the fan light is USB rechargeable and has long use time.

Small and Portable: Weighing only 160g, so you can carry the fan lamp in your bag and enjoy coolness and health at anytime anywhere.
Attention: In the absence of protective measures, UV will cause direct damage to the human body. Do not look at the UVC lamp directly when it is lit. If you have such sympotoms as tingling and discomfort, please seek medical advice in time
Warning: please do not point the ultraviolet lamp at the eyes and skin of people and animals.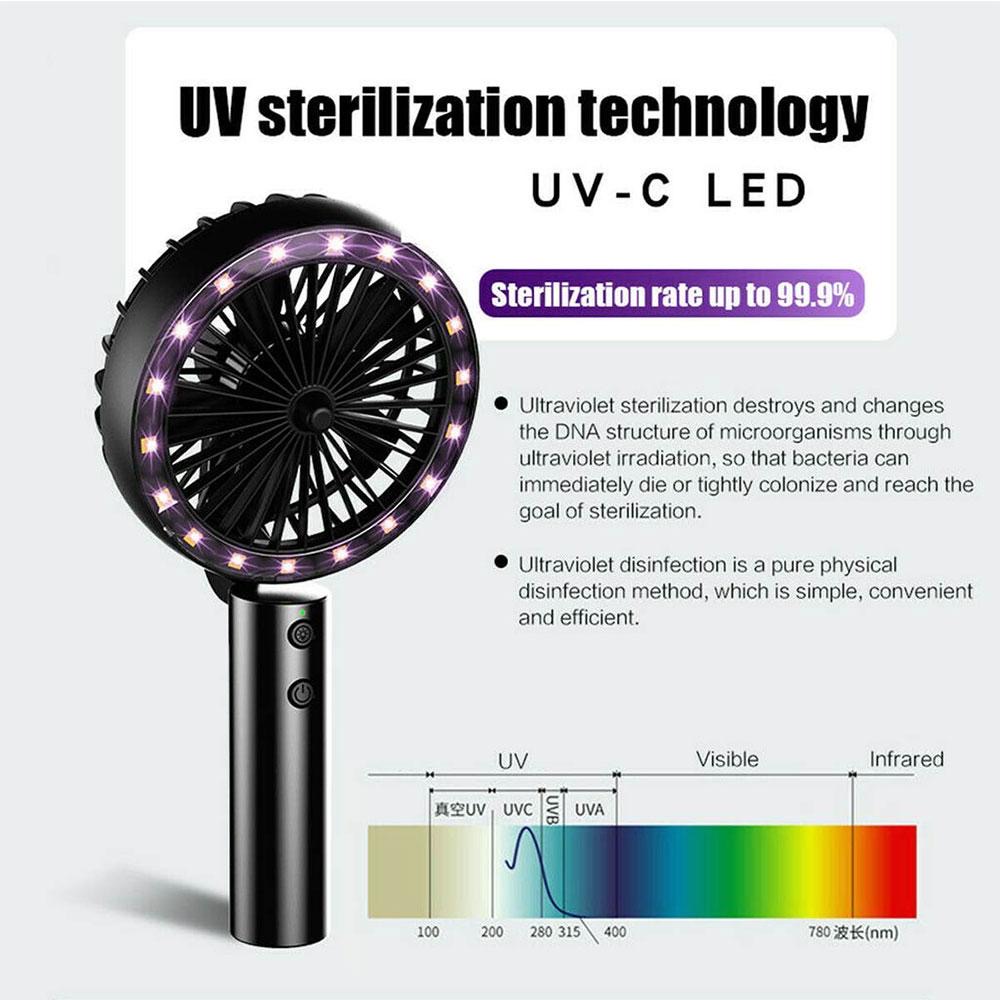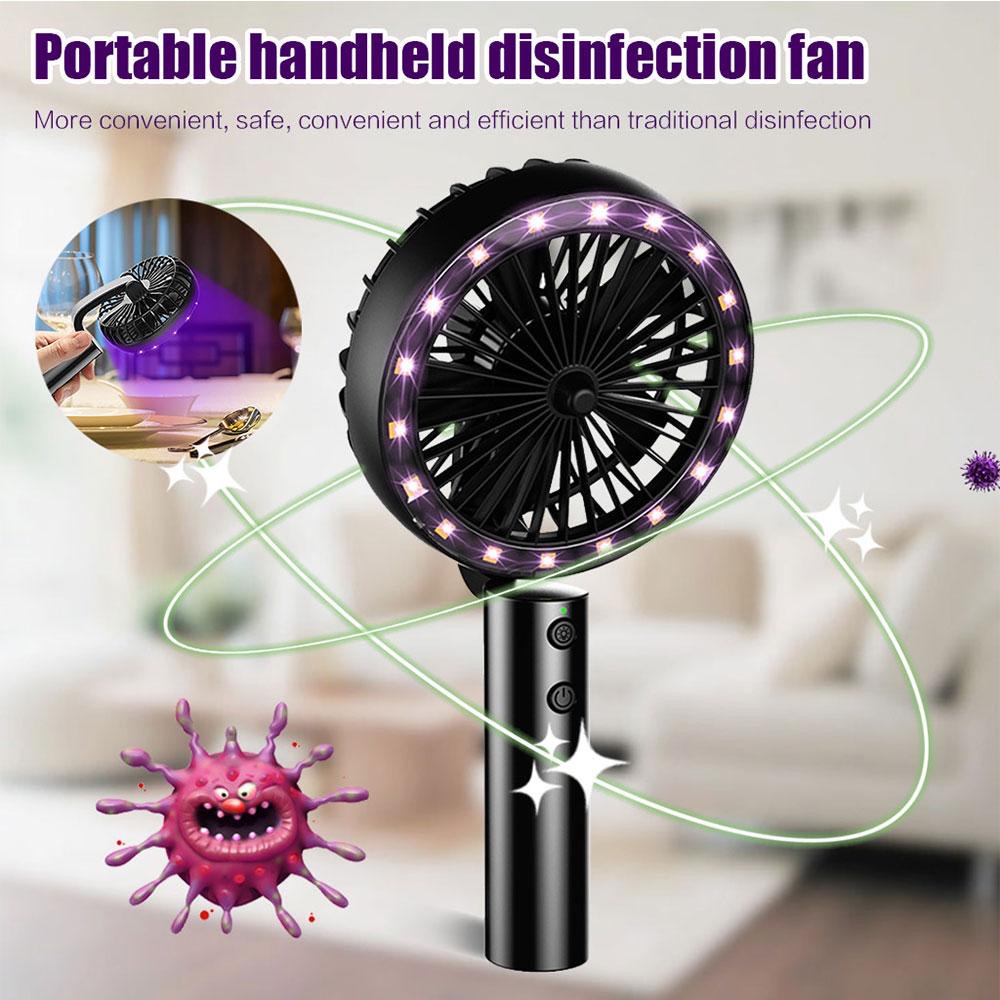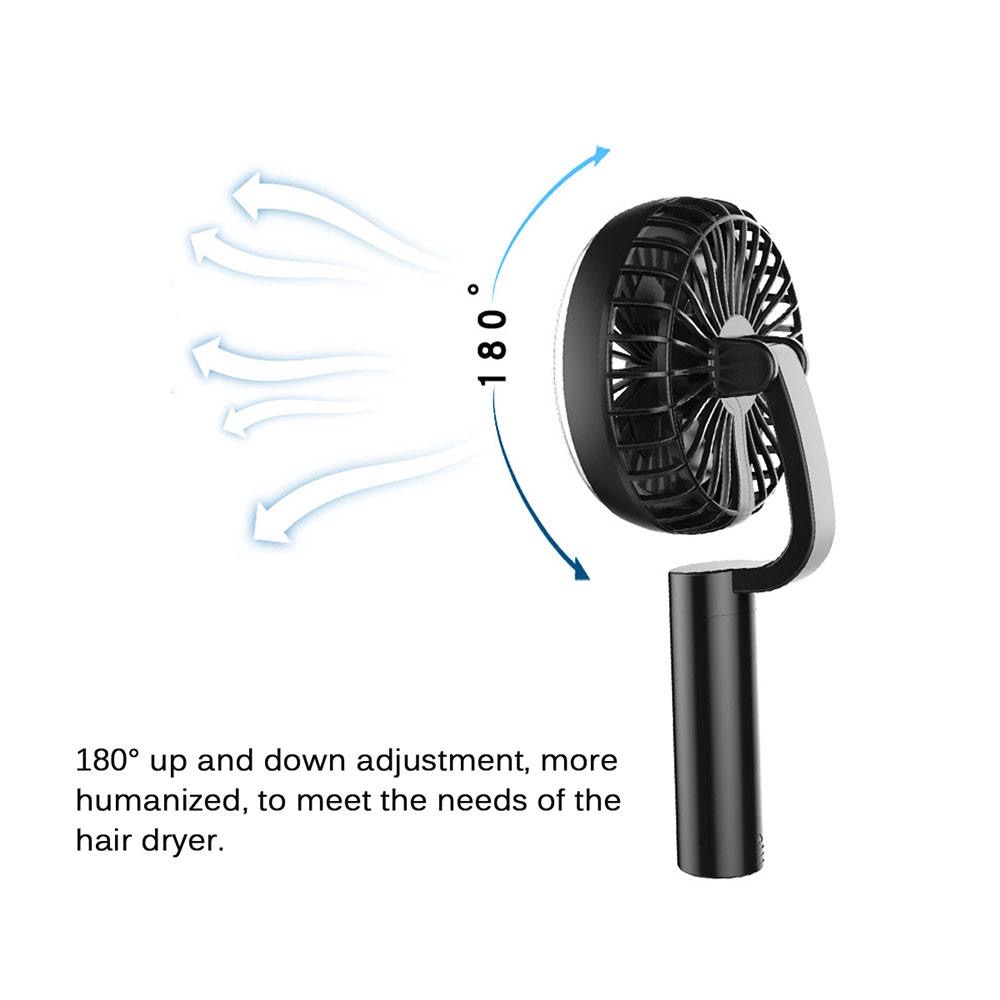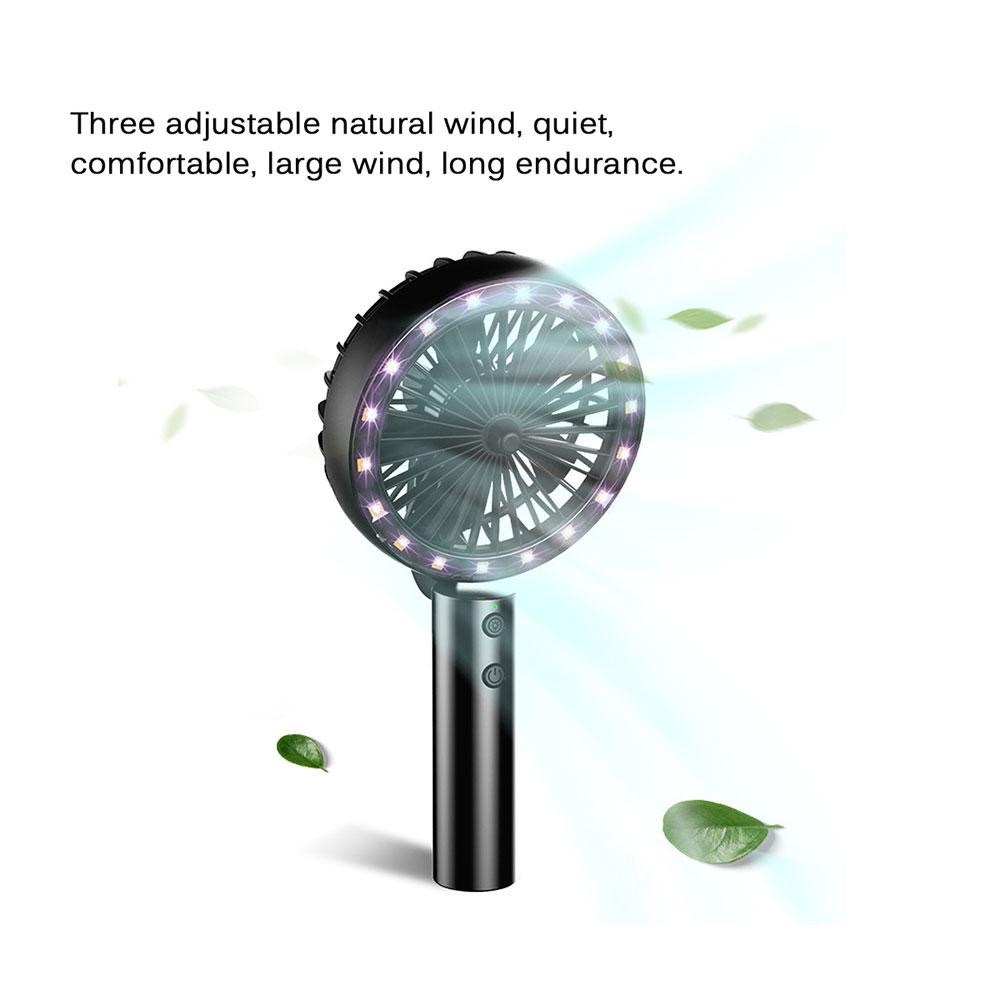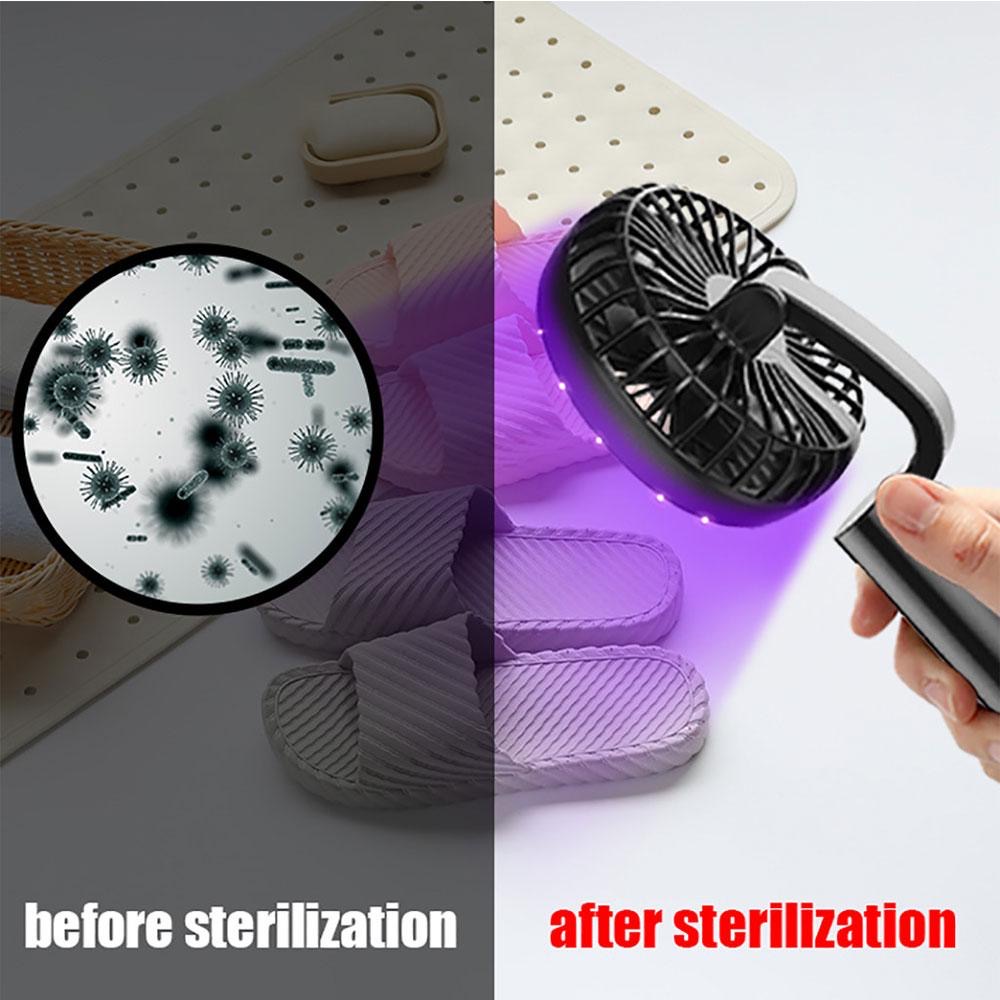 User Guide
1. Warning: please do not point the ultraviolet lamp at the eyes and skin of people and animals.
2. For the sake of children's safety, you need to click the button three times in a row to turn on the UV lamp, and then press it again to turn off the UV lamp. If you forget to turn it off, the UV light will turn off automatically after 5 minutes.
3. If the UV light is turned on when the fan is on, the fan will turn off automatically
4. In order to get better germicidal effect, please aim the ultraviolet lamp at the articles to be sterilized for more than ten seconds.
5. Pay attention to the best distance of ultraviolet sterilization within 20cm.
6. The fan has three different wind grades.
7. When the power is low, the indicator light will flash continuously.
8. After removing the battery, install the battery again. It may be necessary to connect the adapter input current to activate the product for reuse.
9. Do not let children use this product to avoid accidents.
Configuration list: Hand held fan sterilizer, charging line, user manual The instructions and pictures are schematic diagrams, and the final product shall be subject to the real object