Miyama Kanpo BCAA The Fat Attack 120pcs I Help Reduce Fat I Calorie Burning I Waist Curve I Tighten Belly I Lose Weight I Improve Your Body I Made in Japan
Specialties:
L-carnitine and alpha-lipoic acid burn fat effectively
BCAAs as an energy source for muscles
Contains a total of 10 ingredients that support combustion efficiency
Fat Attack is produced by a Japanese GMP pharmaceutical factory
---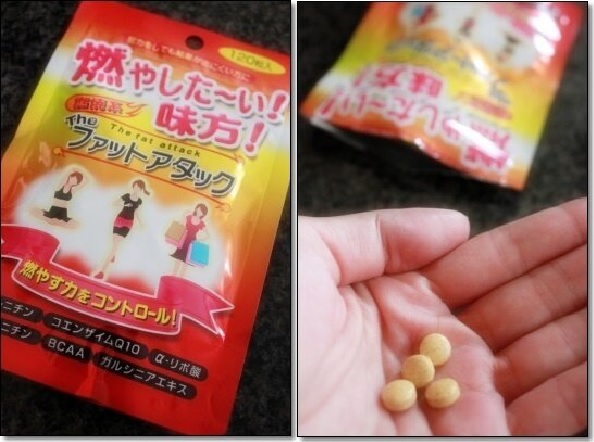 Contains L-carnitine and branched-chain amino acids (L-valine, L-leucine, L-isoleucine), which can effectively guide lipids to produce energy. At the same time, it contains 10 kinds of combustible health ingredients such as gamboge extract, which can effectively help to remove excess fat.
Function
Automatically burn more calories at rest
Fatty acid metabolism is higher during exercise
Tighten and relax the belly protrusion
Improve waist curve and improve posture
All day fuel, reduce fat storage
---
Country of Origin: Japan
Capacity: 120 capsules
---
Usage :
It is recommended to take 2 capsules each morning and evening
Storage method: Please store in a cool and dry place, avoiding direct sunlight
---
Disclaimer:
For product details, please refer to the instructions on the packaging. The pictures are for reference only, and the actual product shall prevail. If pregnant, taking medication or undergoing medical treatment, consult your physician first.
This product is not registered under the Pharmacy and Poisons Ordinance or the Chinese Medicine Ordinance. Any claims made for this product have not been reviewed for the purposes of such registration. This product is not intended to diagnose, treat or prevent any disease.