(Limited) FIZZICE DraftPour Home Beer Dispenser - Ice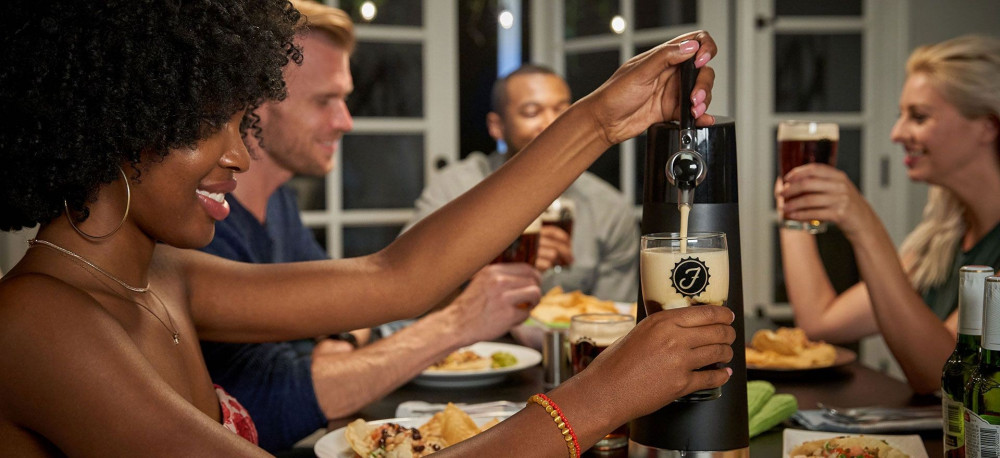 Convert your favorite cans and bottles of beer into a creamy nitro-style pour that blows draft away.
NEW - Powered via USB or 2 AA batteries (not included)

NEW - Accommodates all size cans and bottles, including 500ml and 750ml bottles

NEW - Up to 25% faster "pour" than our other models

NEW - Larger DraftPour design still weighs less than 4 lbs to take it anywhere
---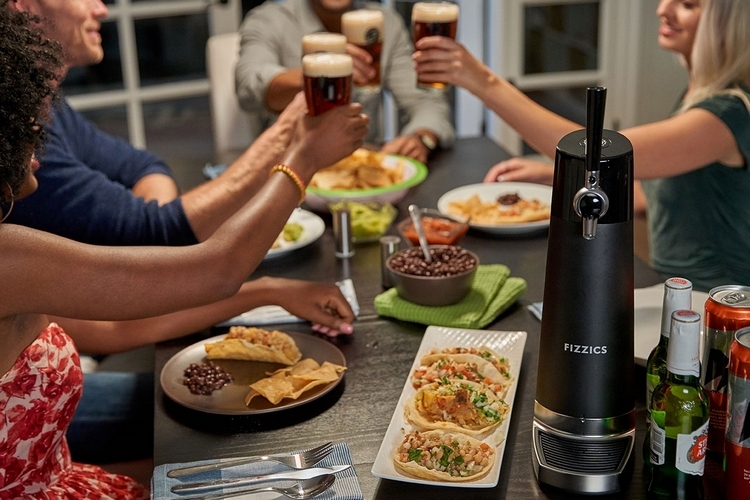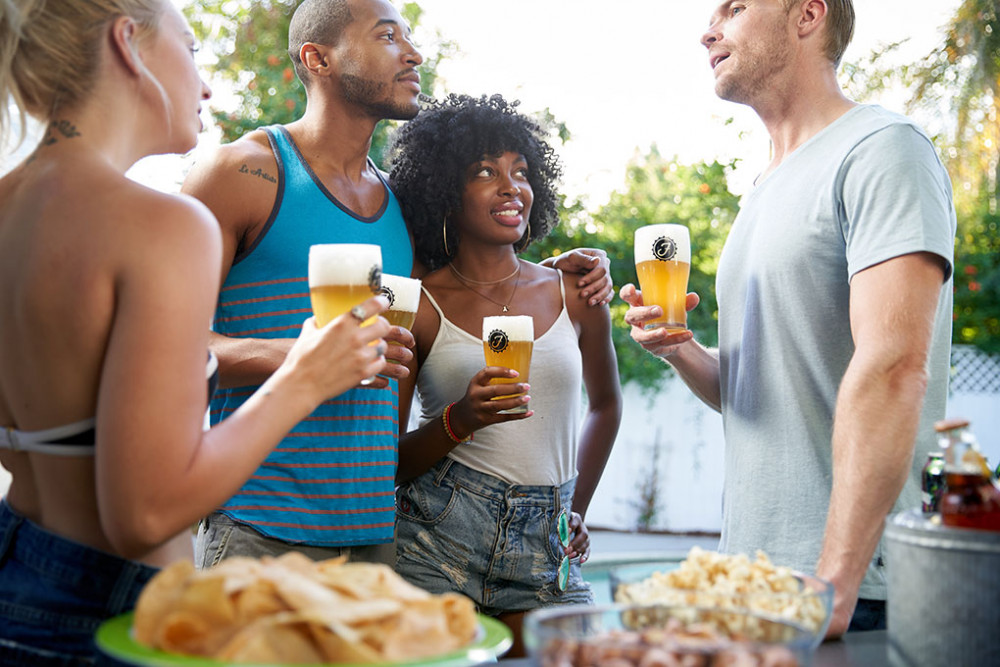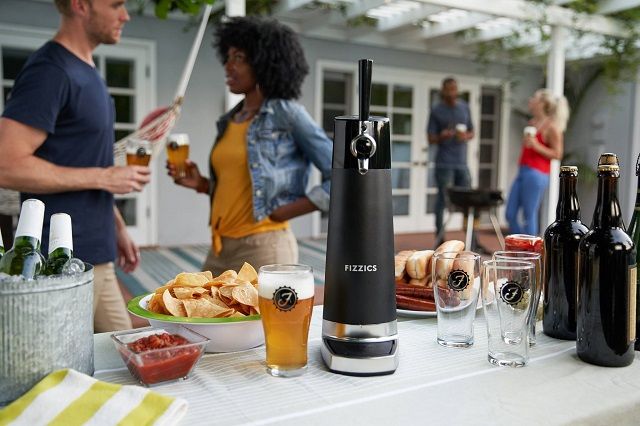 Your. Beer. Better.
Not all foam is created equal. Fizzics Micro-Foam™ converts any beer's carbonation into uniformed sized bubbles that deliver enhanced aroma, flavor, and mouth-feel. DraftPour makes every beer taste better. It's not even close.
The evidence is clear. Note the bubbles that are generated by a Fizzics pour compared to a traditional hand pour or straight from a tap. The different phases of "head" are critical to brewers and cicerones (sommeliers of beer) where the bubbles start to form (nucleation), rise to form the head (beading), and then mature (disproportionation). Fizzics optimizes all three phases with one easy push of DraftPour's tap handle!
Fizzics makes beer better.
AS SEEN ON SHARK TANK
6 out of 6 Sharks Agree! Finally, there's something that all 6 sharks can agree on, Fizzics patented technology makes any beer taste better than out of the bottle...."it's night and day."
BREWMASTER APPROVED
Some of the best brewmasters tried their own beers poured through a Fizzics machine and well, listen to what they had to say.…
LOOKS GREAT. TASTES EVEN BETTER.
Micro-Foam™ not only is visually appealing, it seals in the taste by delaying the degradation of the beer due to oxygenation which preserves the flavor, ensuring your first sip of a DraftPour beer will be as fresh and smooth as the last. You'll thank us.