Eufy Security 2K Indoor Cam Pan & Tilt
Brand: Eufy
Model: EUFY-CAM-PAN
Eufy Security 2K Indoor Cam has a built-in AI chip, which can distinguish people or pets in the shooting screen, so as to set the motion detection function of people/pets, or send a mobile phone reminder notification.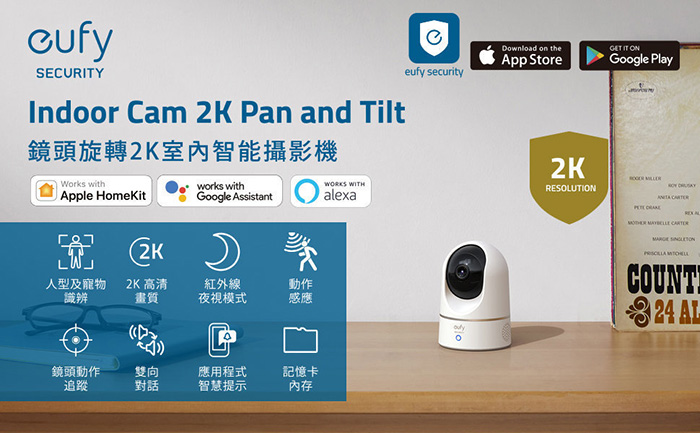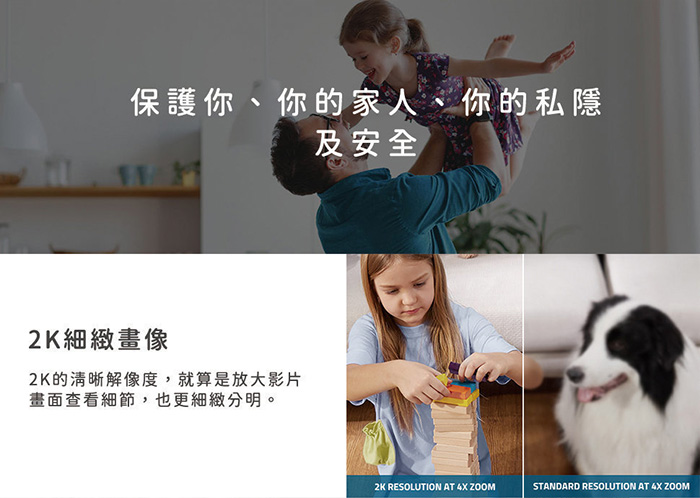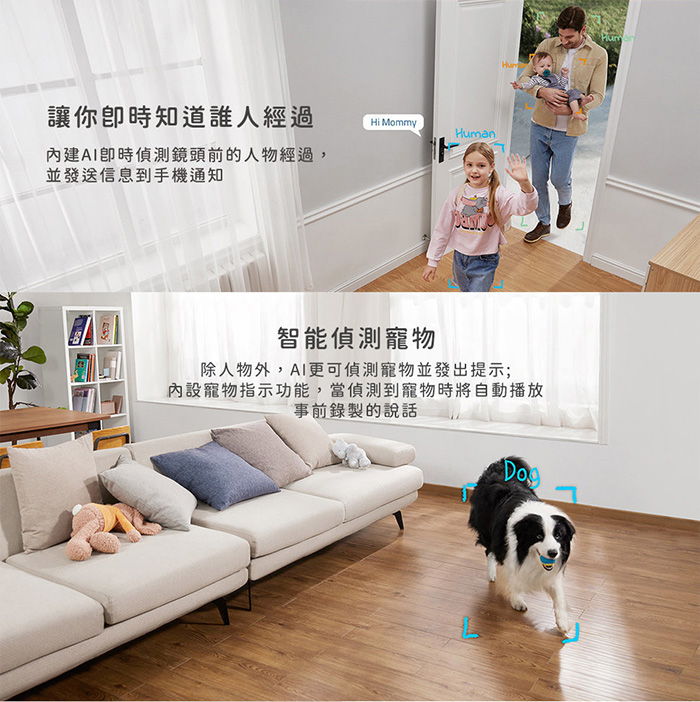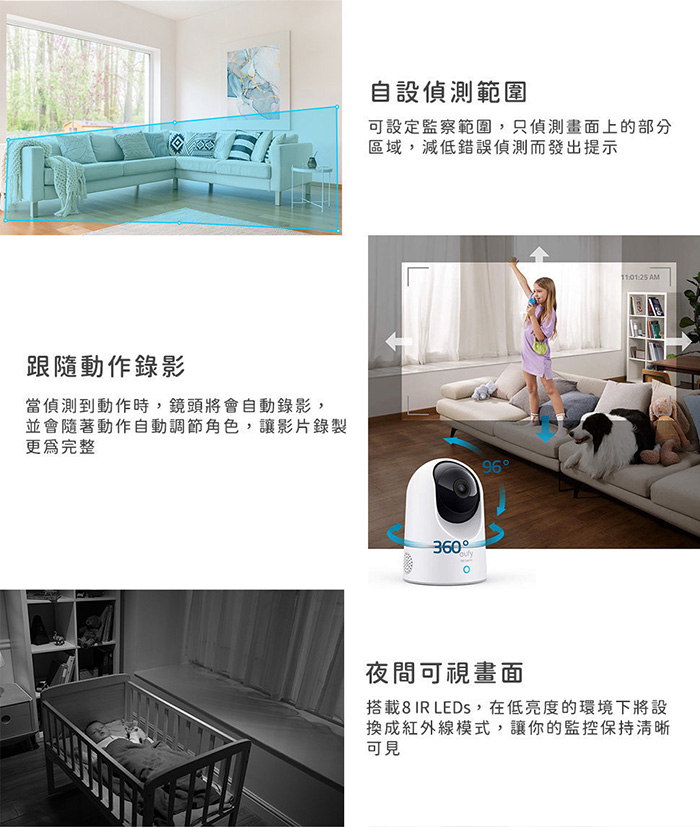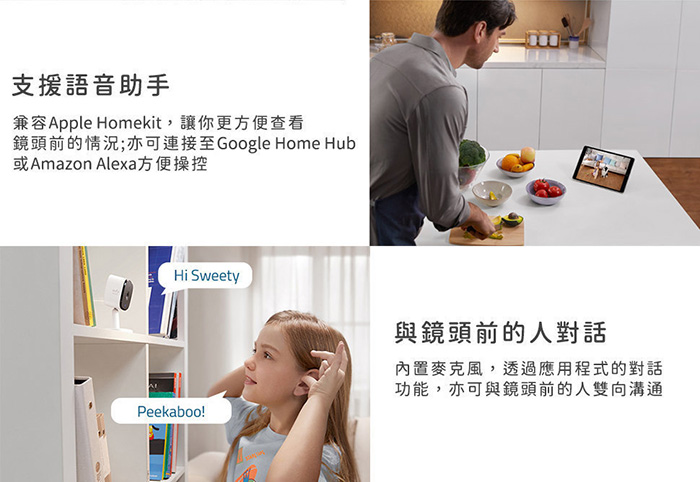 Features :
.With 2K high image quality and 360-degree horizontal/96-degree vertical lens rotation, you can clearly see every move in the indoor environment.
.It supports smart home platforms such as Apple HomeKit, Google Home and Amazon Alexa, and the integration of third-party platforms is high.
.In addition to being able to rotate 360 degrees, the camera lens can also track moving objects and turn with them, recording the entire movement continuously.
.The built-in speaker can be used as a siren, and it can be set to sound an alarm to scare away suspicious persons when movement is detected.




Authorized goods