Dualsonic Blooming Skin Moisture Gel 250ml (HIFU use)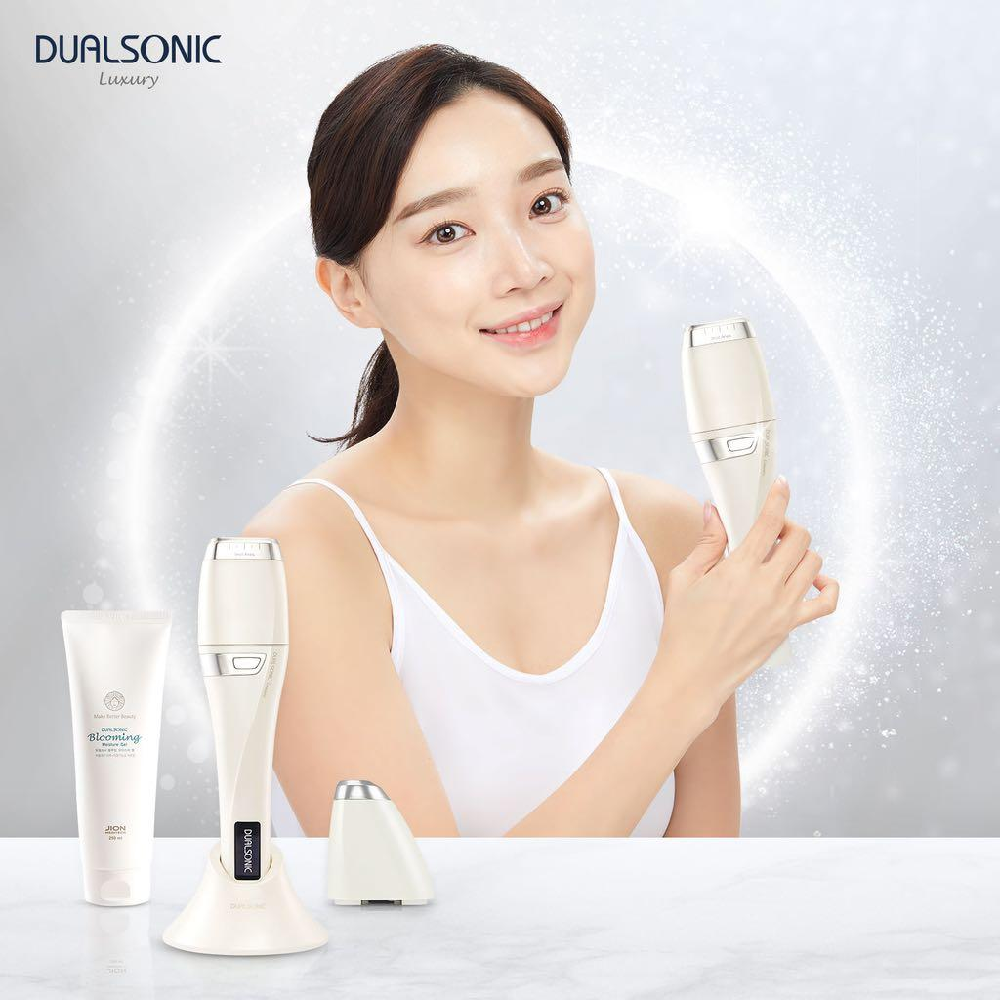 DUALSONIC Blooming Moisture Gel
Anti-Wrinkle, Skin Brightening, Moisturizing Gel
Provides with sufficient moisture and nutrition helping to remove wrinkles, brighten the skin and protect sensitive skin
Exquisitely formulated moisture gel brings you special care safely covering and protecting your skin, as well as easily absorbing and transmitting the ultrasound signals.

How to use
Apply sufficient amount of gel on dry skin. Gently and evenly massage with the DUALSONIC device.

Efficacy
Helps to brighten the skin. Helps to remove wrinkles.

Dosage
Apply sufficient amount evenly on the treated area

Active ingredients:
CENTELLA ASIATICA : Anti-Aging, Healing, Soothing, Moisturizing
PORTULACA OLERACEA : Calming, Hydration, Skin resistance
TEA TREA OIL : Soothing, Anti-acne, Skin trouble care

Precautions for storage and handling
Keep out of reach of children.
Keep away from direct sunlight.