CarpalAID Wrist Health Patch (Small Size, 6 pieces) | FSA/HAS Approved |FDA Registered| Maximum Support | No Side Effects

CarpalAid Pain Relief Hand Patch provides rapid pain relief from hand fatigue without the use of surgery or drugs.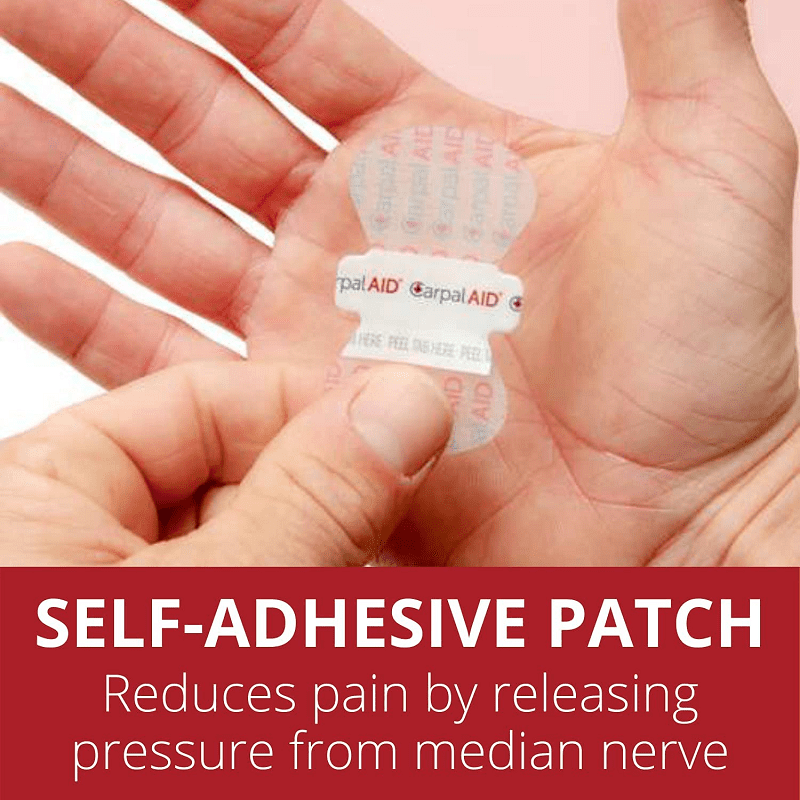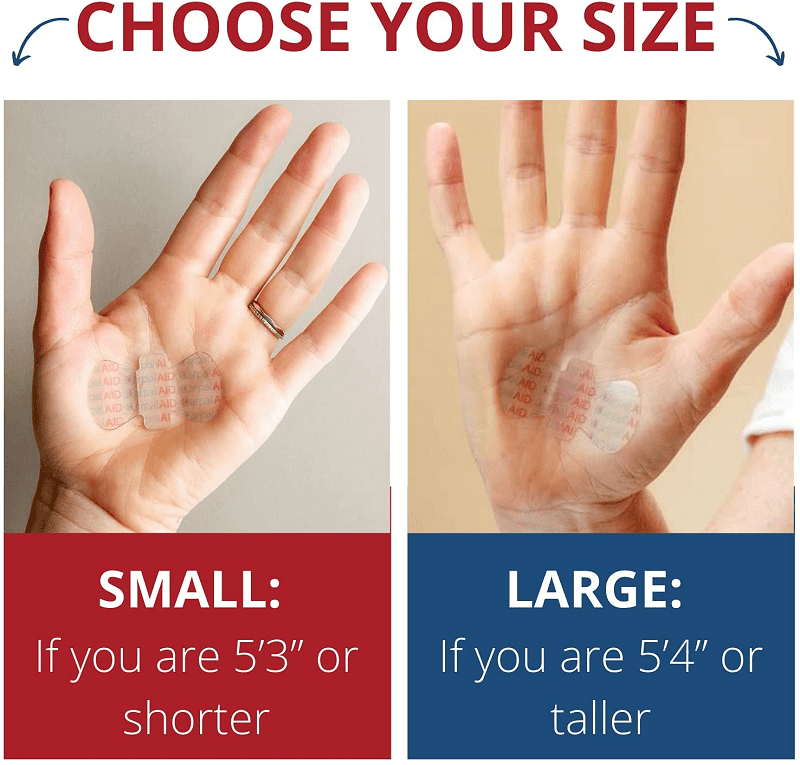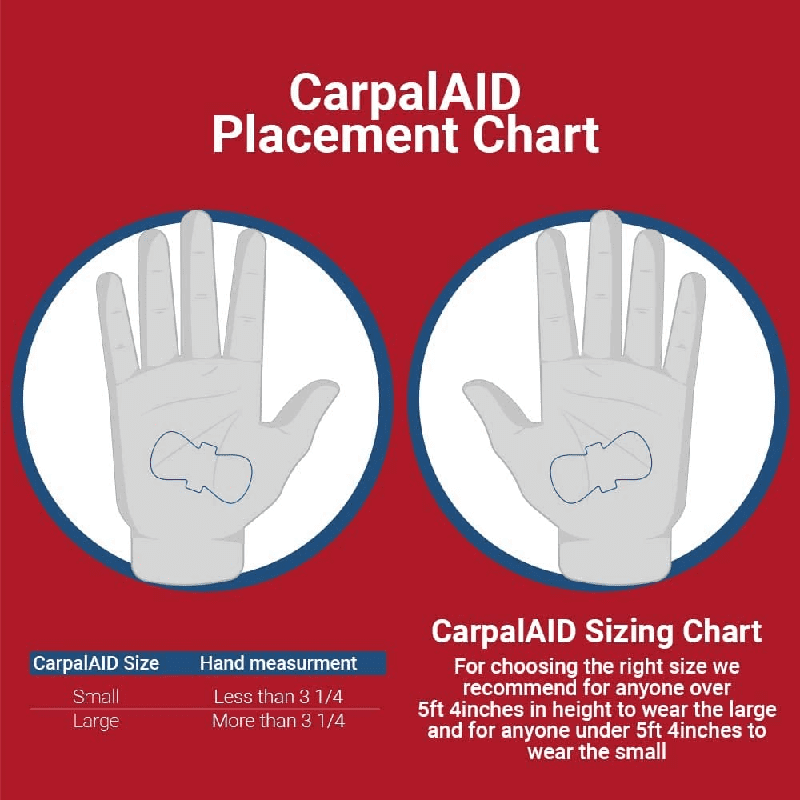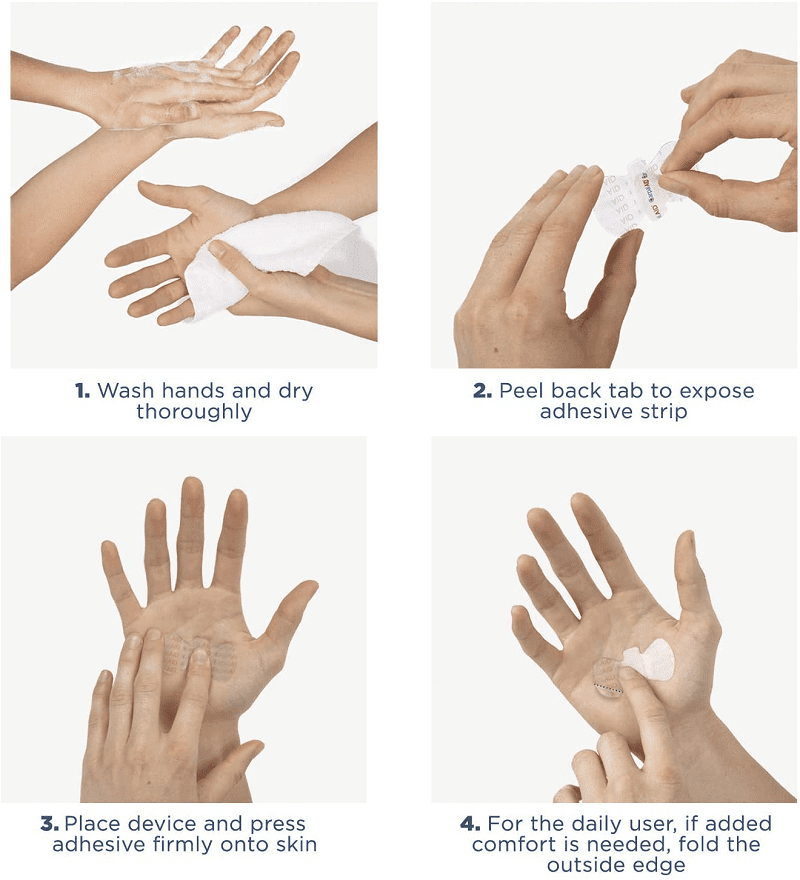 CarpalAID is a revolutionary patented product, US Patent # 9,314,312 B2. CarpalAID® is a FDA registered,Class 1 Medical Device: Establishment Registration # 3009766183. Invented and made in the USA.
CarpalAID is clinically tested. Just sticking to the palm can help relieve pain caused by repetitive hand movements (such as assembly line work or typing).
Non-medicinal, no side effects

British FDA certification

FSA/HSA certification

made in America

One stick to relieve pain
---
Easy to use
Wash Hands and dry thoroughly
Peel back tab to expose adhesive strip
Place device and press adhesive firmly onto skin
---
Suggested size:
Large: If you are 5'4" or taller
Small: If you are 5'3" or shorter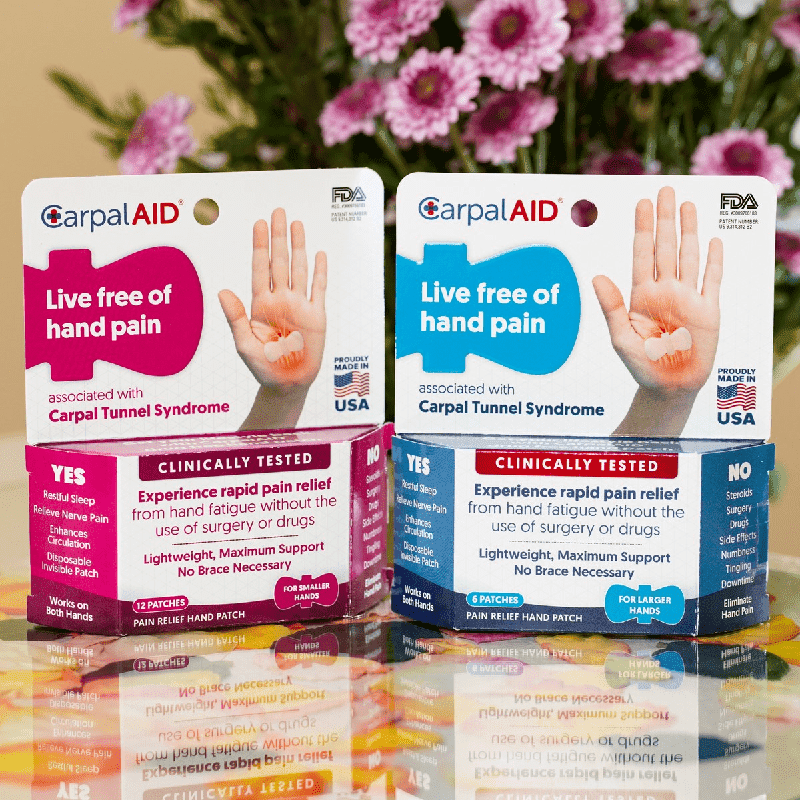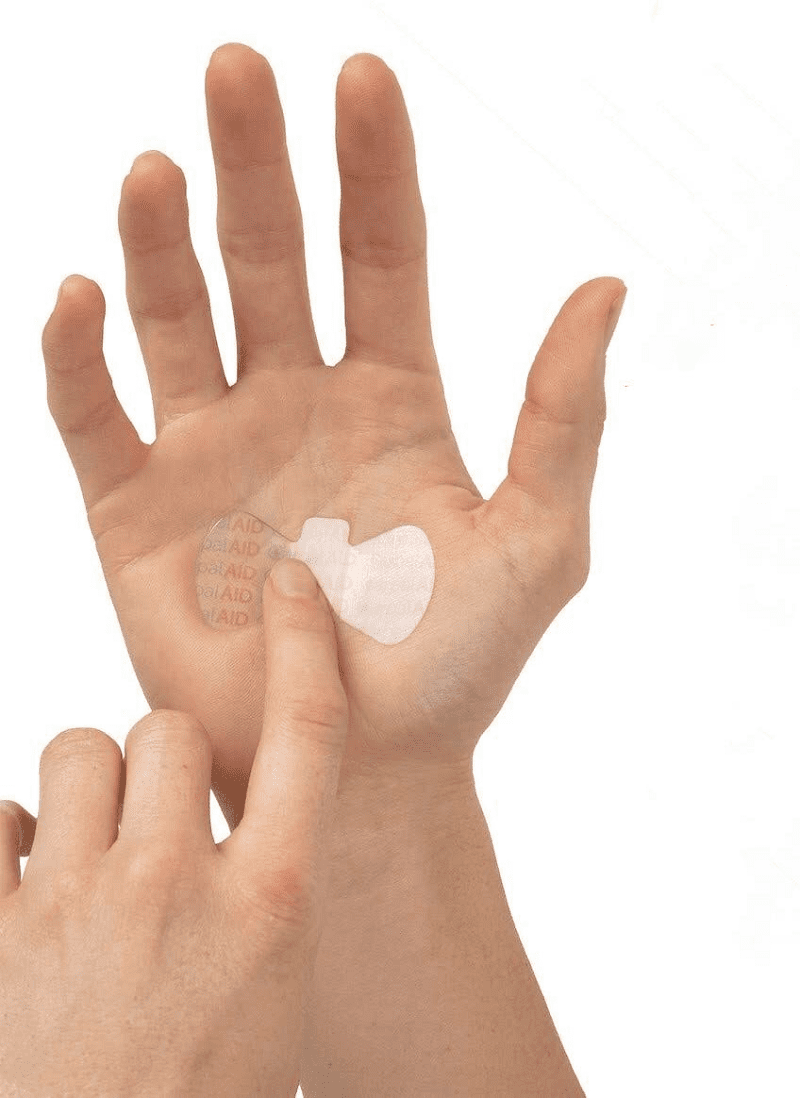 ---
Warnings
Always read the label. Follow the directions for use.
If symptoms persist, talk to your healthcare professional.
It is not used to diagnose, treat, cure or prevent any disease or health condition.