Yohome YH-008 Wide-Angle 4D Fan Heater | Heats in 3 seconds | Ceramic heater|Dual use Stand or Horizontal
Wide-angle 110° heating and circulating heating
UV sterilization + large air outlet area + high wind speed
Constant temperature PTC rapid heating, 3 Temp setting
Dual-purpose for living and bathing (water must not splash into the machine)
Timing setting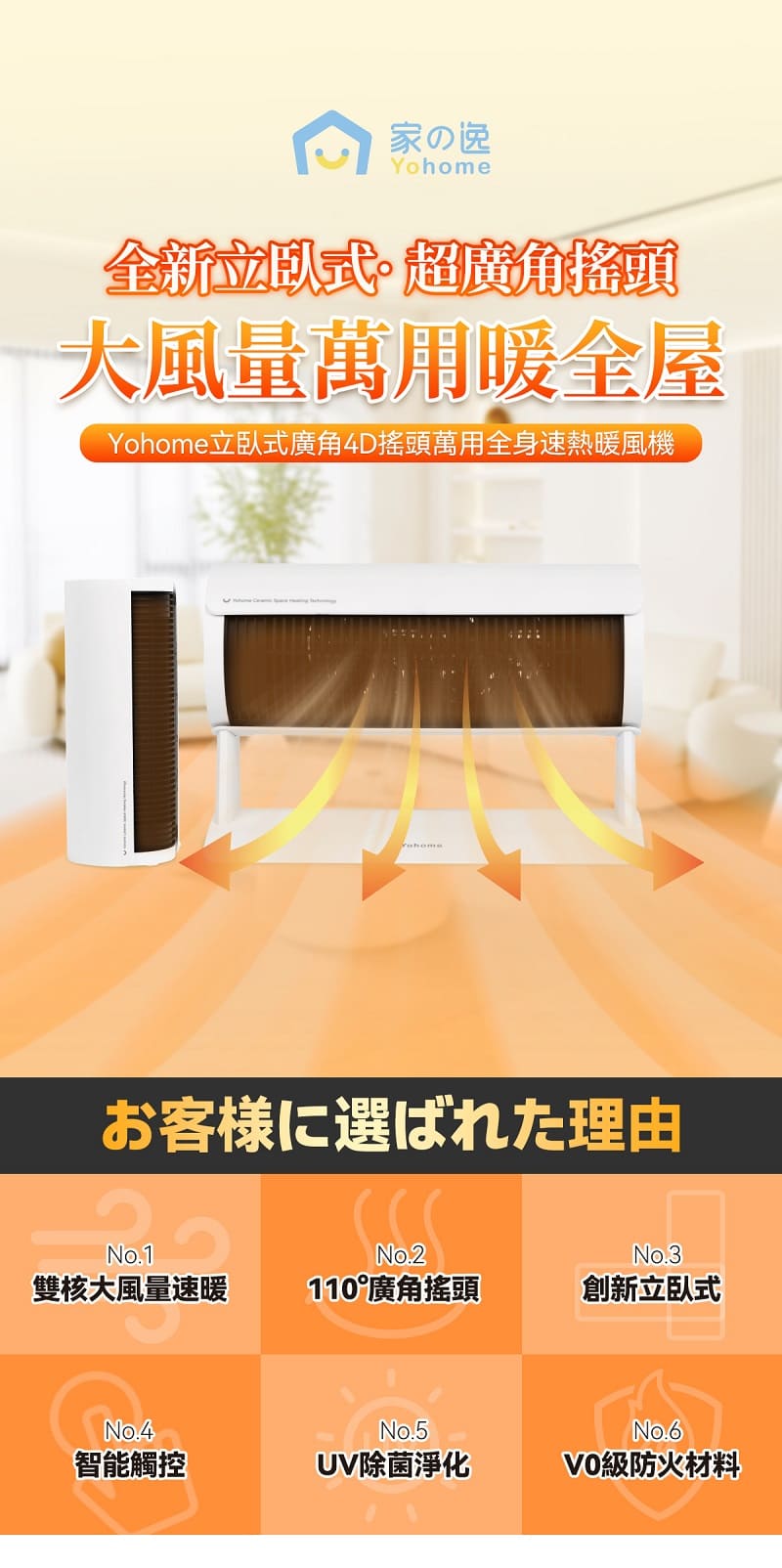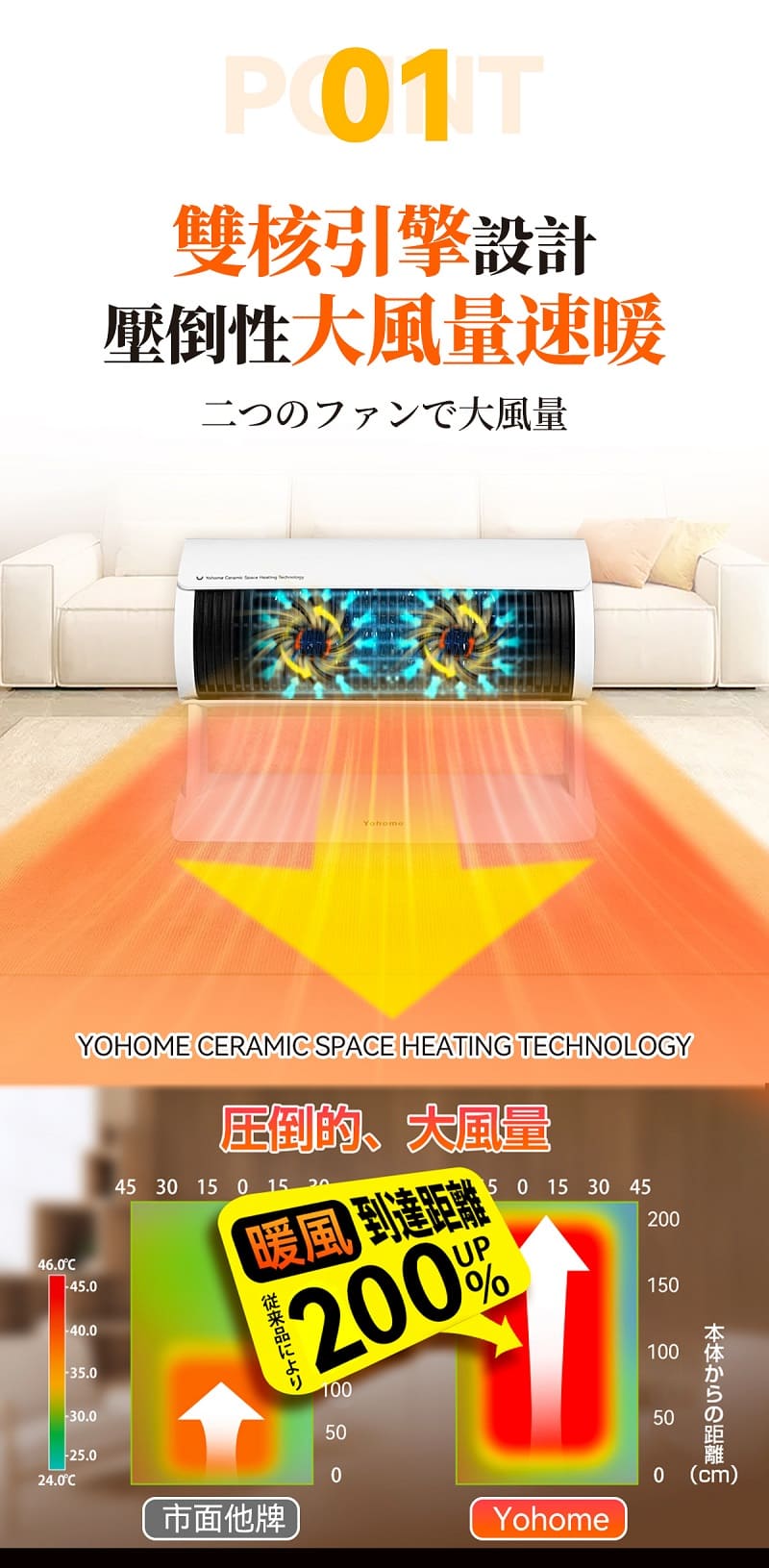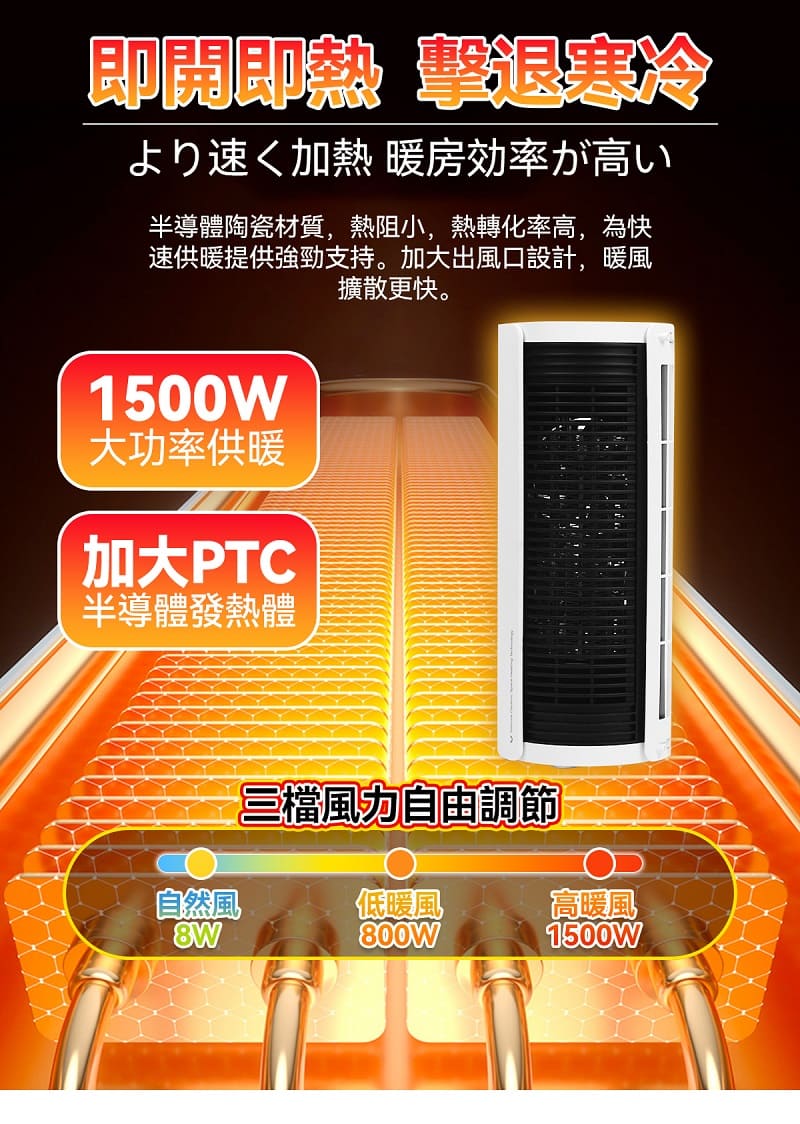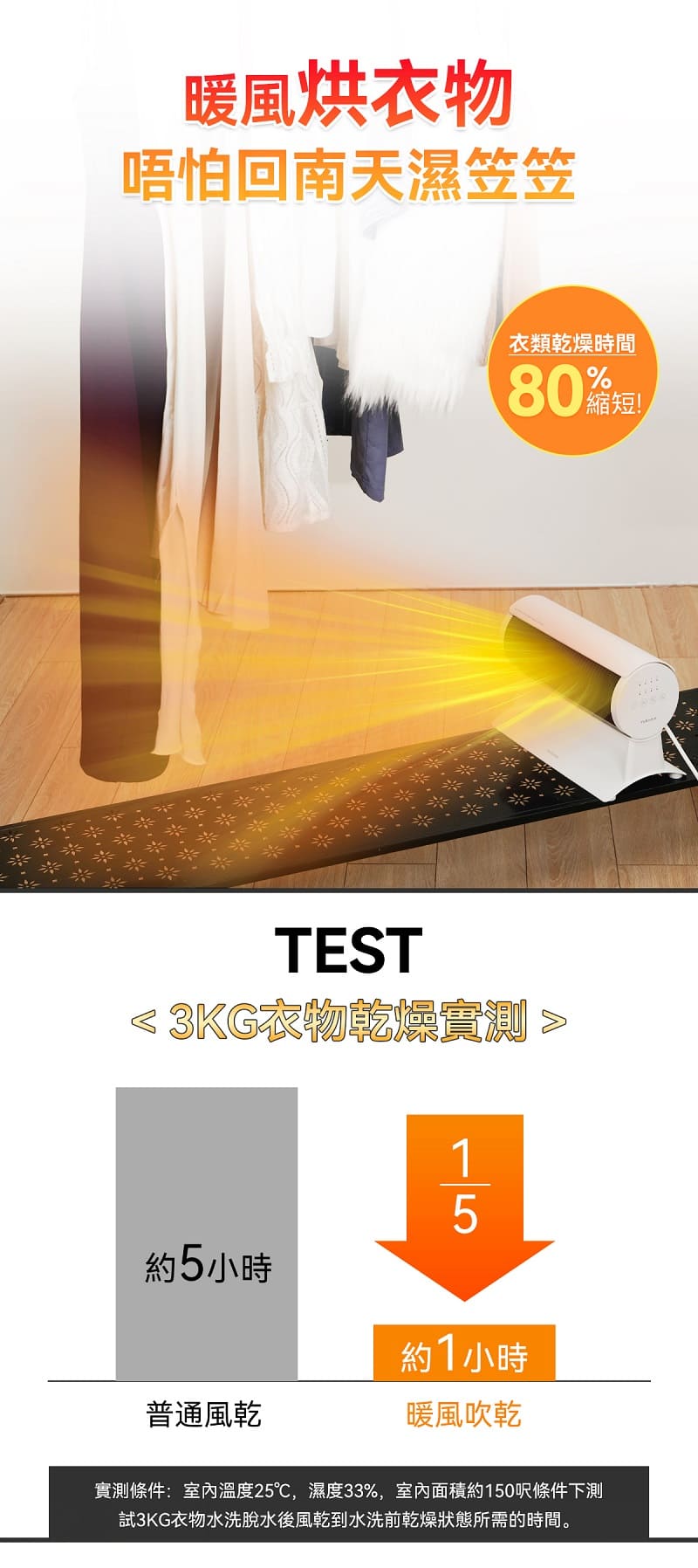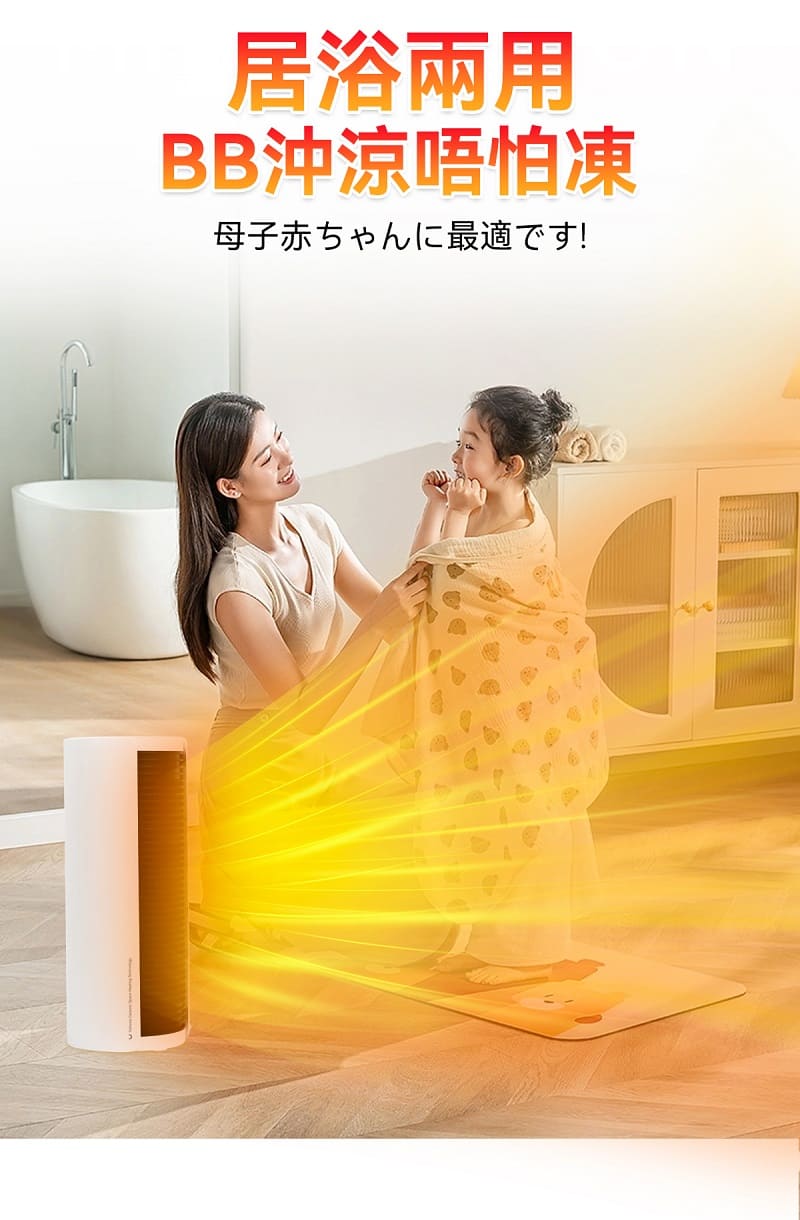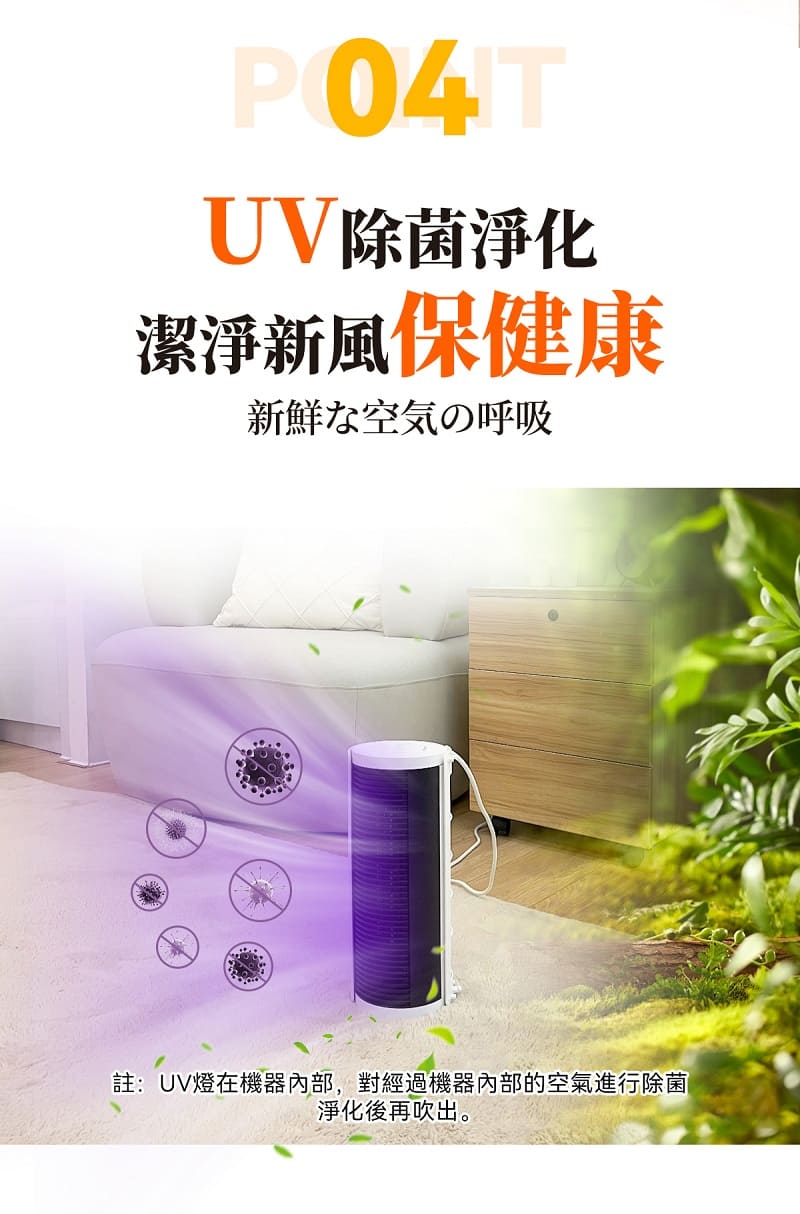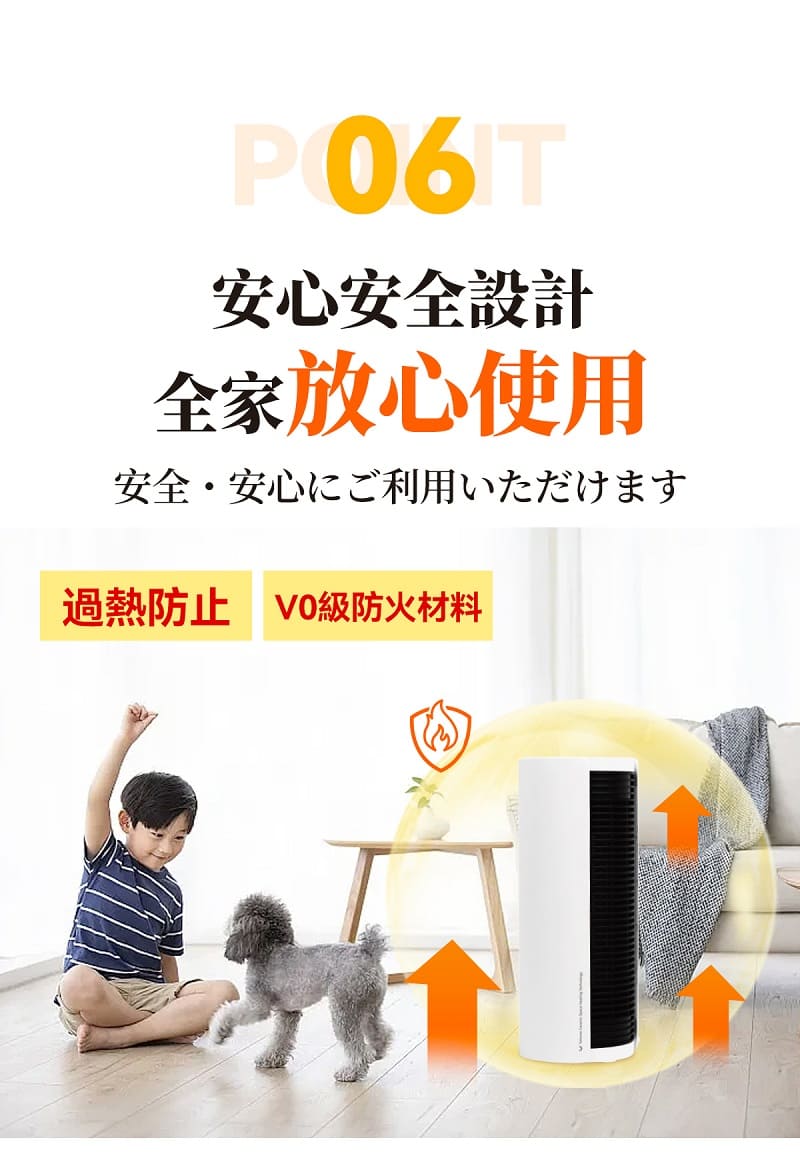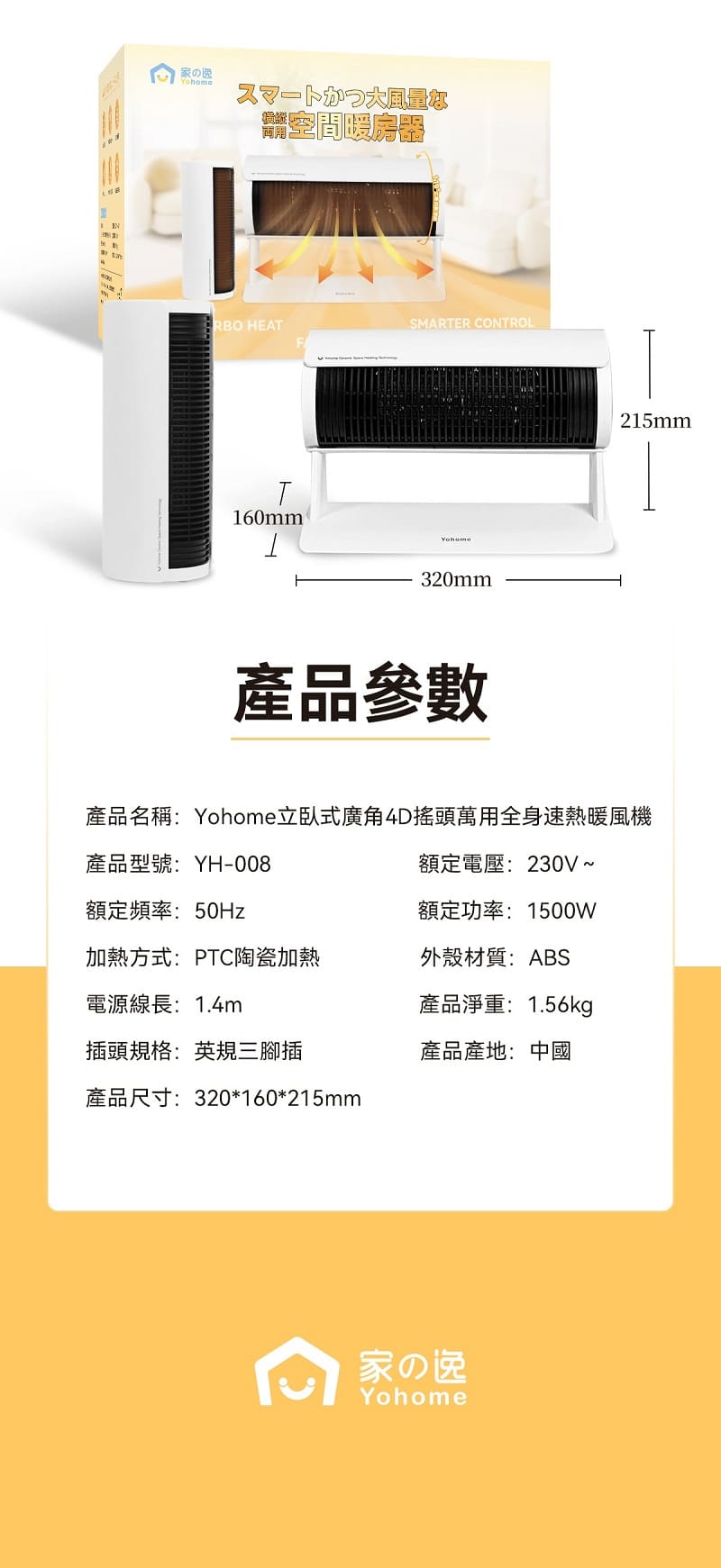 ---
Model: YH-008
Voltage: 230V~ 50Hz
Current: 7A
Power cord length: 1.4m
Power: 1500W
Shell material: V0 grade ABS (body), ordinary ABS (bracket)
Accessories: product body, manual, anti-slip pad*6, L-shaped cross screwdriver
---
Net weight: about 1.56kg
Product size (including bracket): about 320*160*215mm
Product size (excluding bracket): about 320*120*145mm
產品尺寸(含支架):約320*160*215mm
產品尺寸(不含支架):約320*120*145mm
---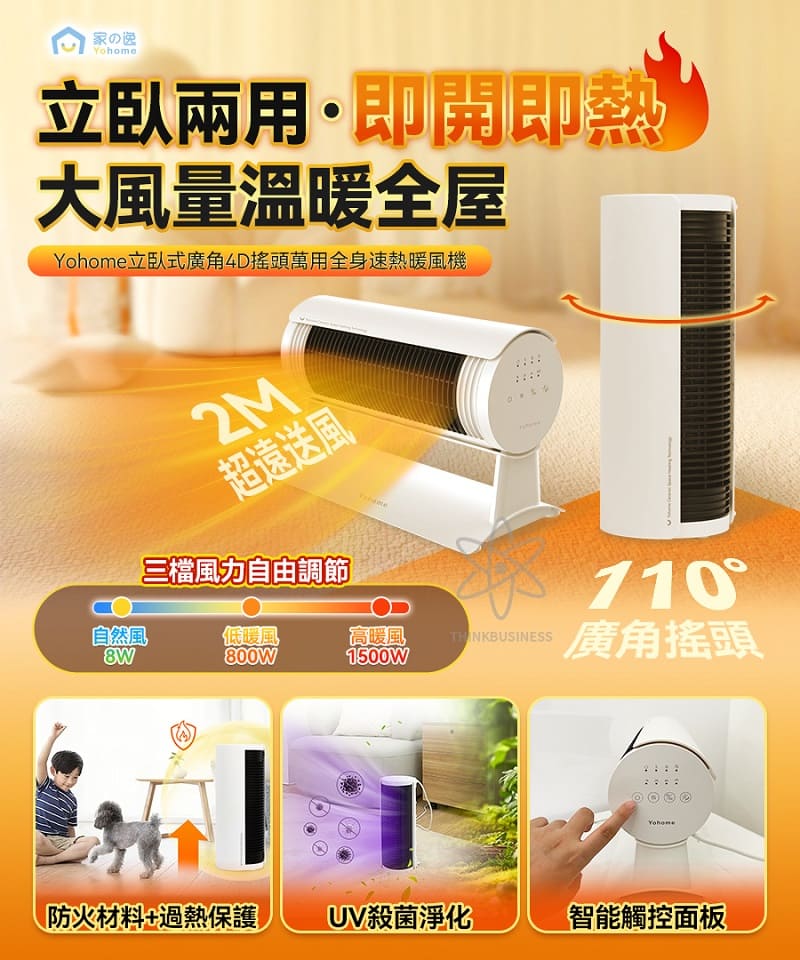 Authorized goods
Warranty Period : 1 Years
---
Notice
There may be a slight smell when the product is used for the first time. This smell is caused by a small amount of protective glue on the heated PTC evaporating. This is a normal phenomenon and the material is safe. The smell will disappear after 10 to 30 minutes of startup and use.
Do not splash water directly on the product. If water splashes on the product, it may cause short circuit, leakage, and scrapping of the product.
The maximum power of the product is 1500W. Before use, you need to confirm whether the power of the product and the power of other electrical appliances running at the same time exceed the maximum supported carrying power of the circuit.
Do not turn the product manually, otherwise it will cause damage to the machine.