Yohome Portable Folding all-in-one Mini Washing Machine
Multi-purpose, washing machine + disinfection machine two in one.
High-speed motor, 550 rpm, better water filtering effect than similar products.
Double antibacterial, antibacterial pulsator + ultraviolet disinfection, effectively inhibit the growth and reproduction of bacteria.
Small body and large capacity, foldable and easy to carry, easy to store and accompany you with you. Maximum cleaning volume of 0.8KG. The fully enclosed touch key panel is beautiful, safe and reliable.
The retractable drainage pipe can be pulled out to extend the drainage distance when in use.
Strong suction cup, stable adsorption to the ground during operation. One-button water outlet switch, pull the water out of the machine to automatically discharge.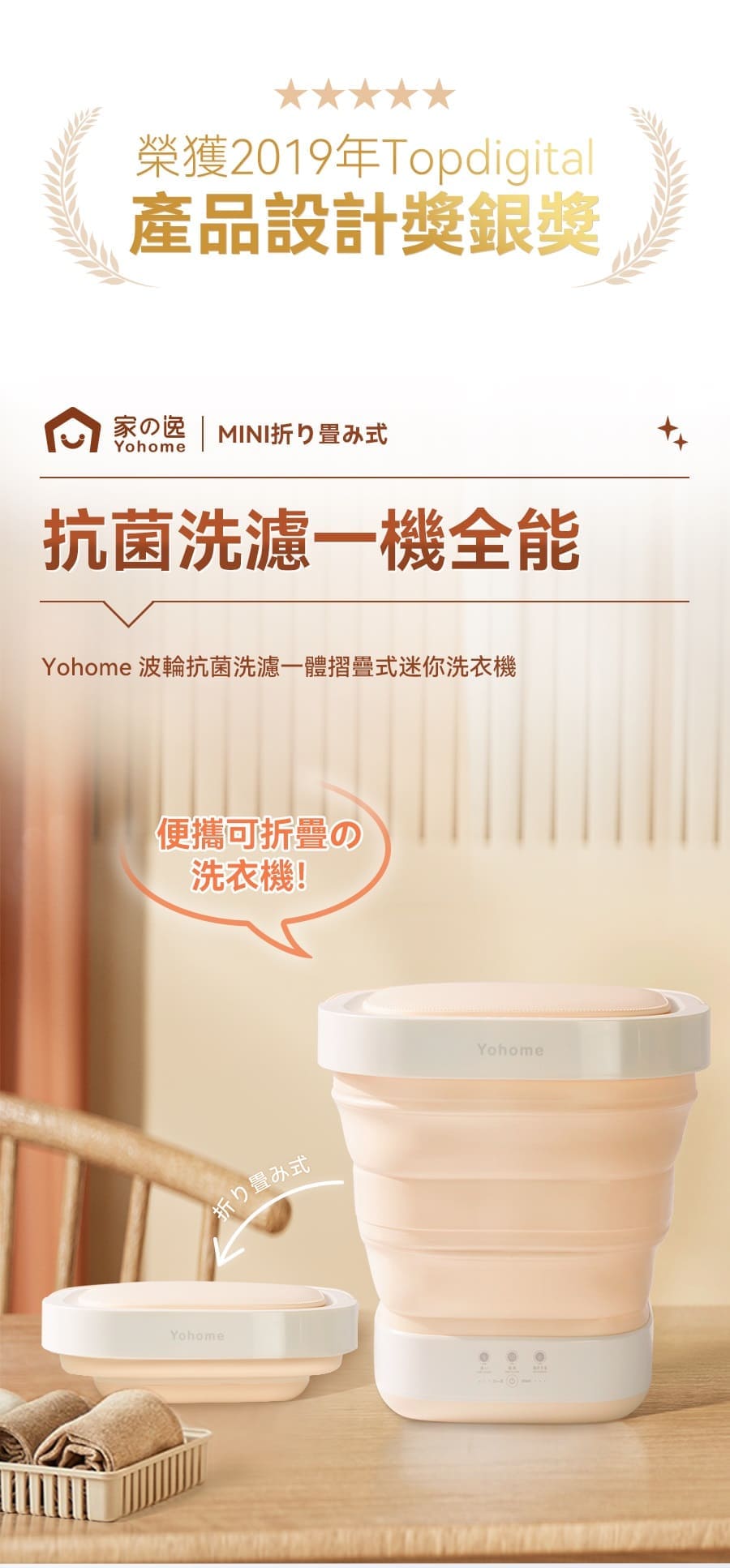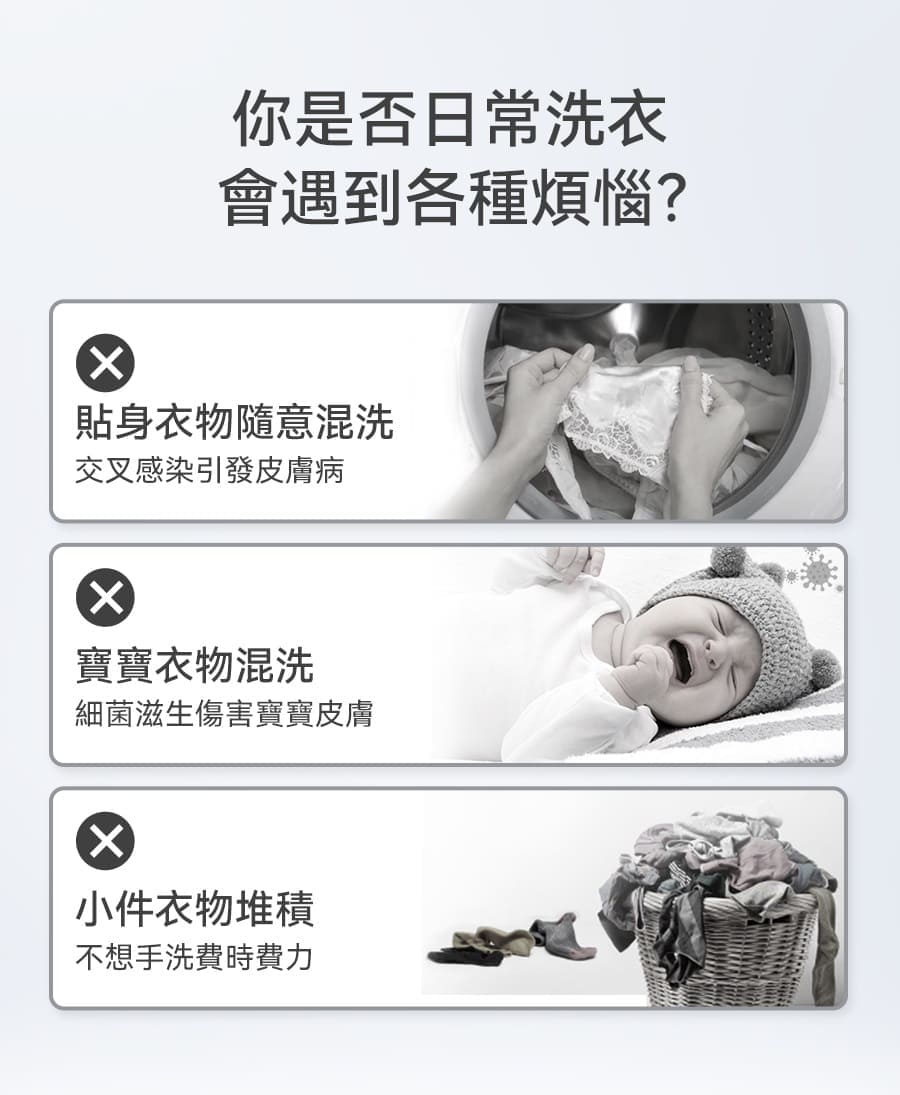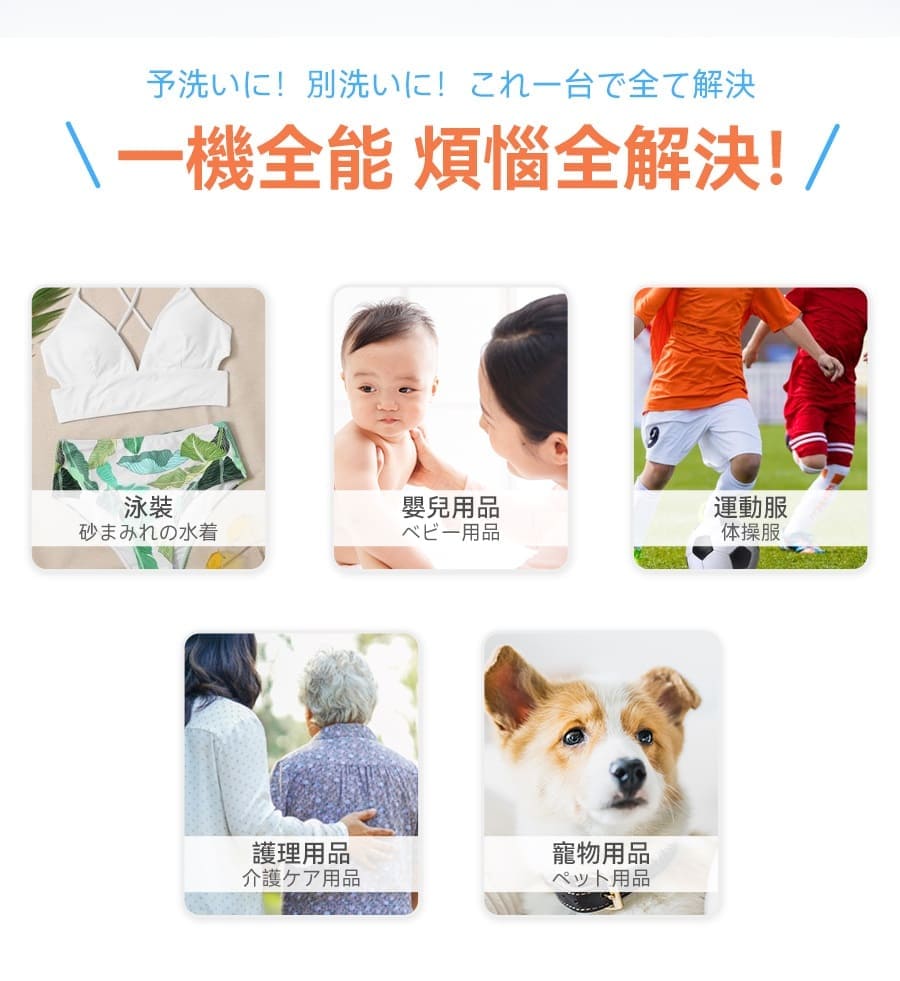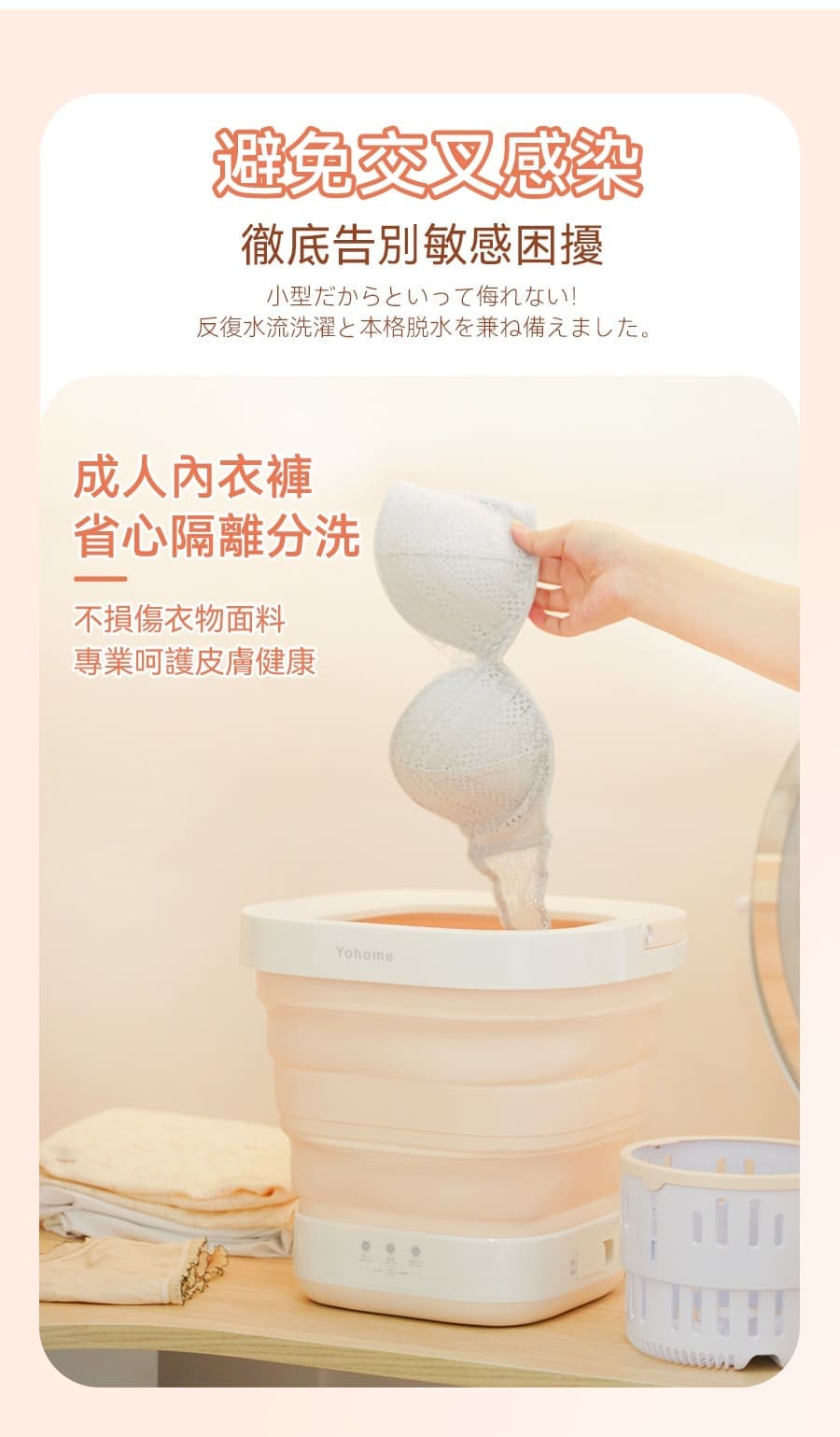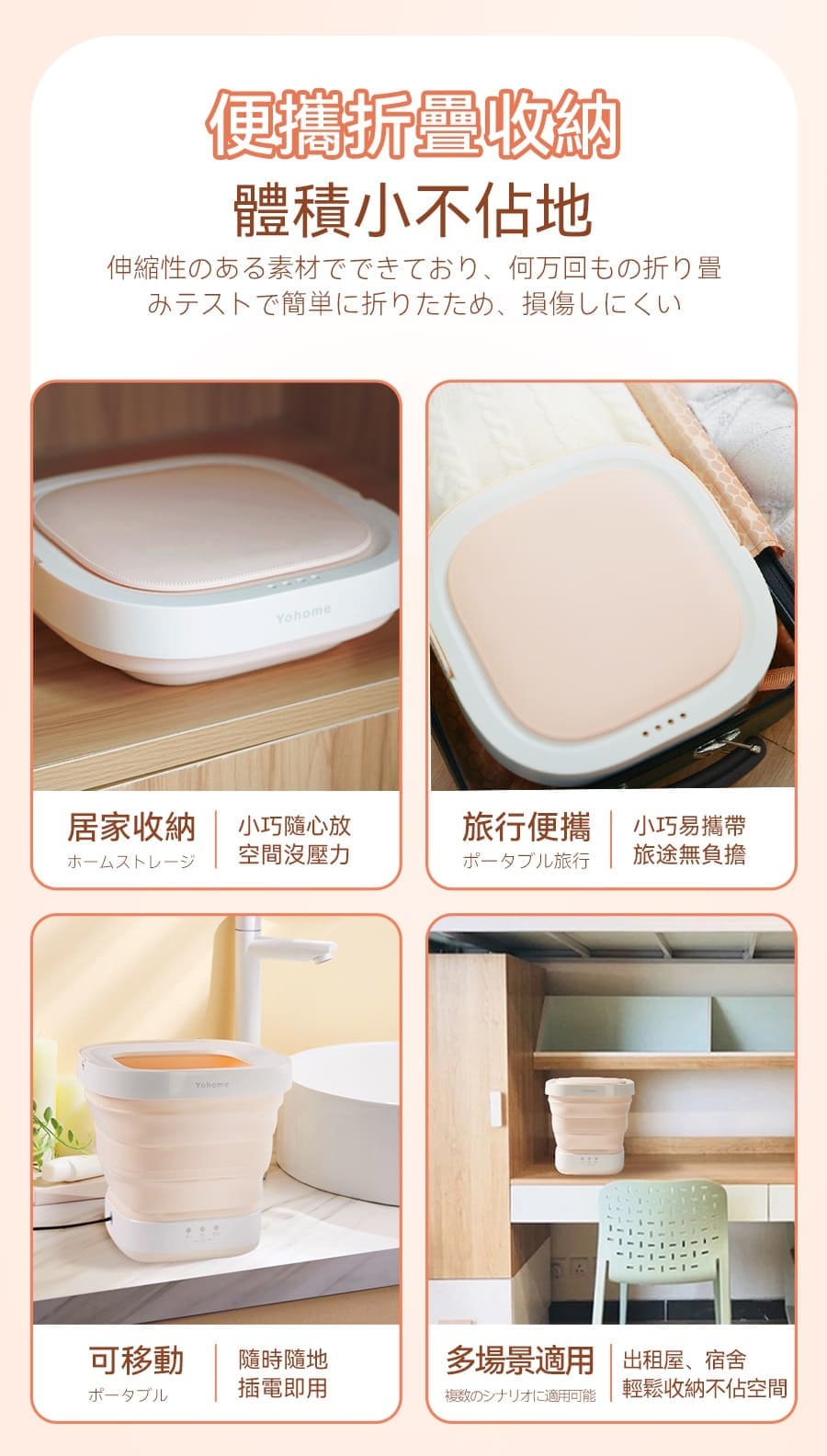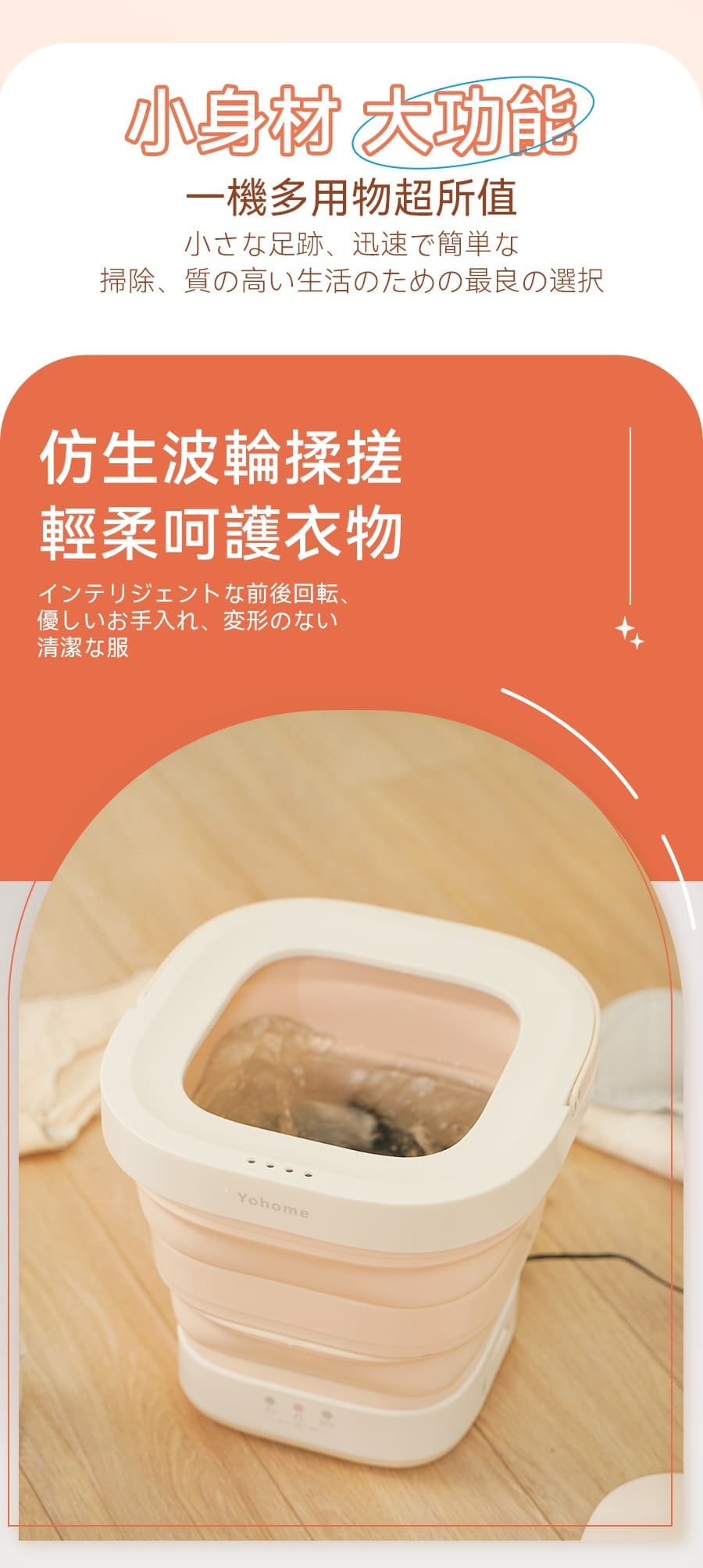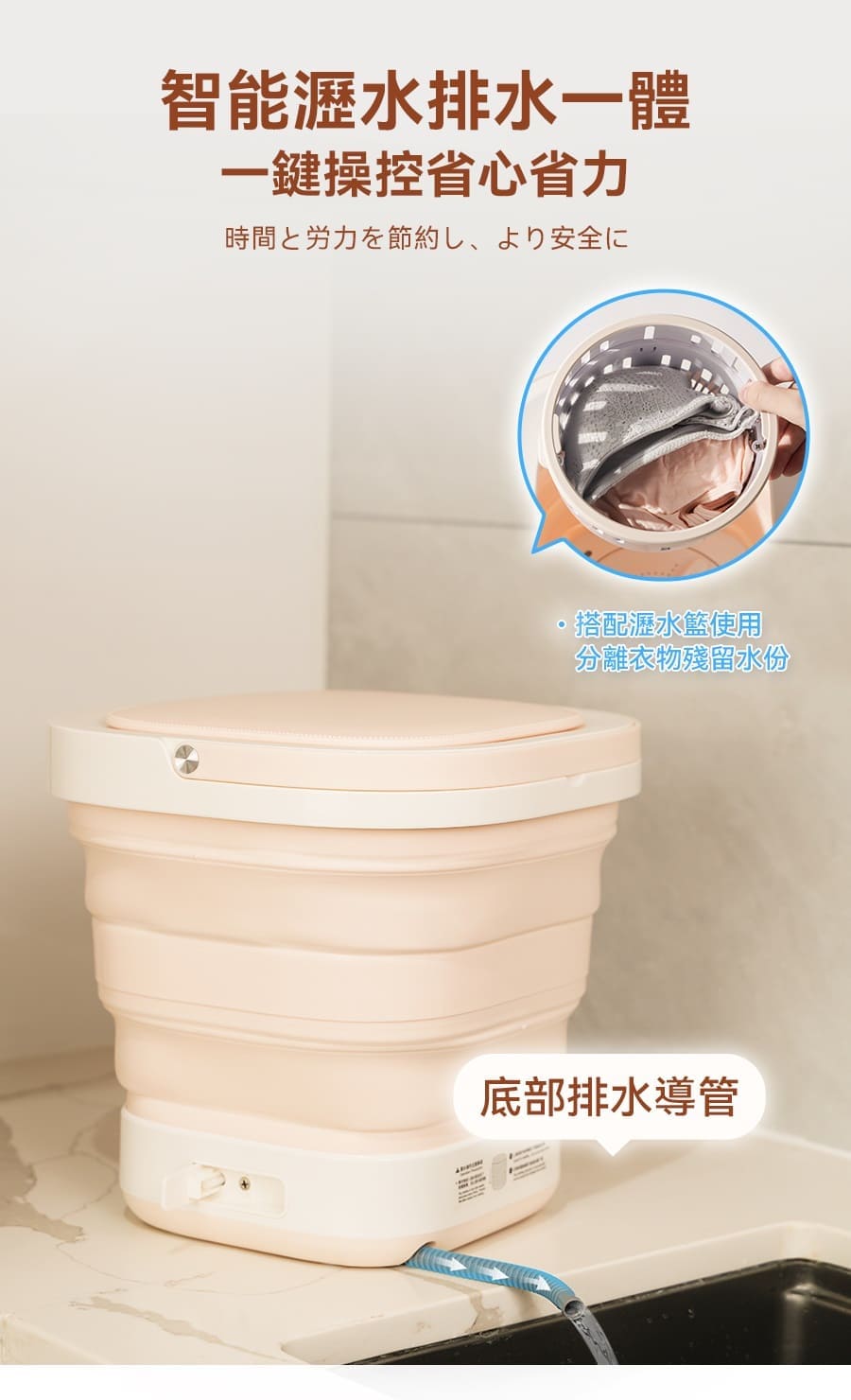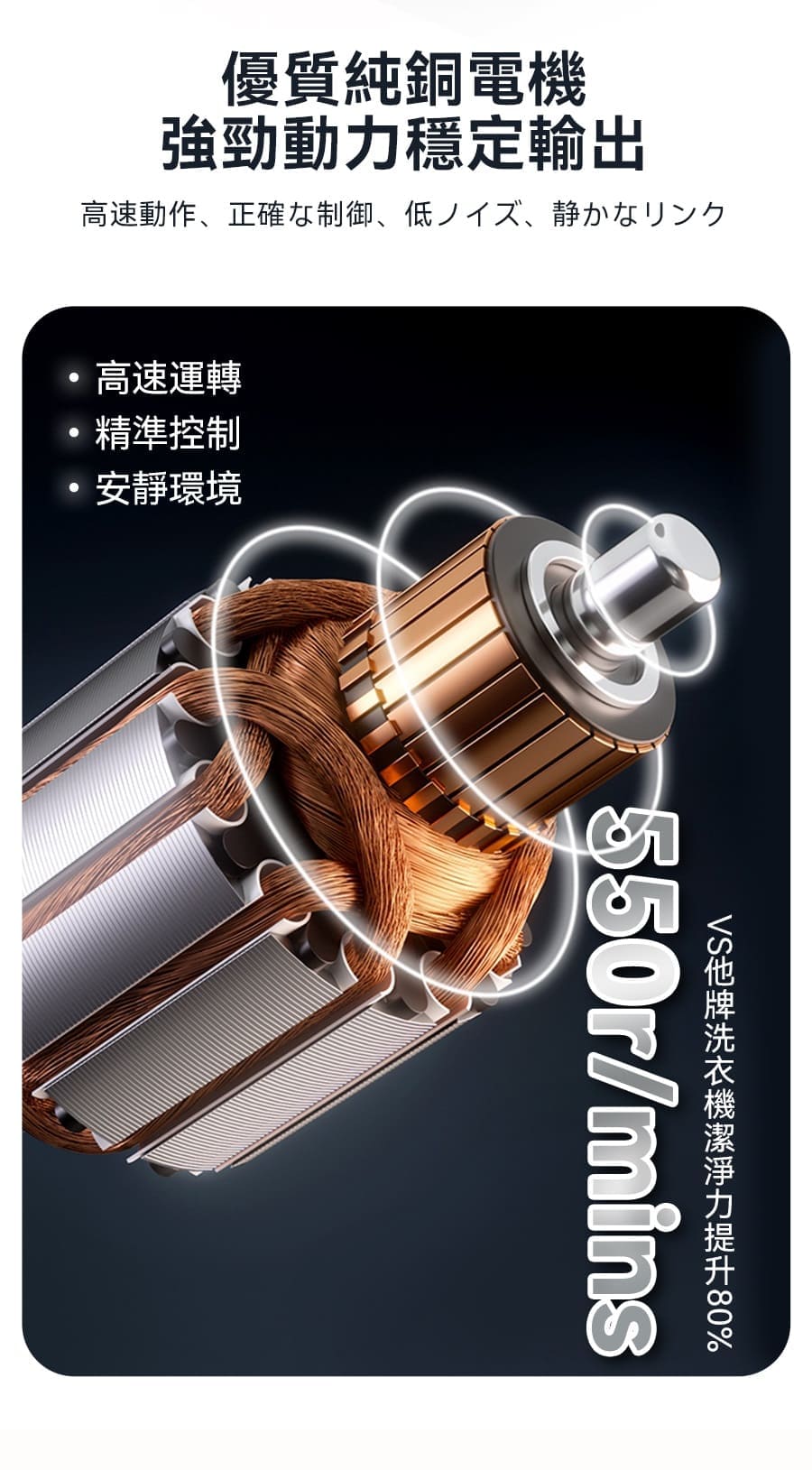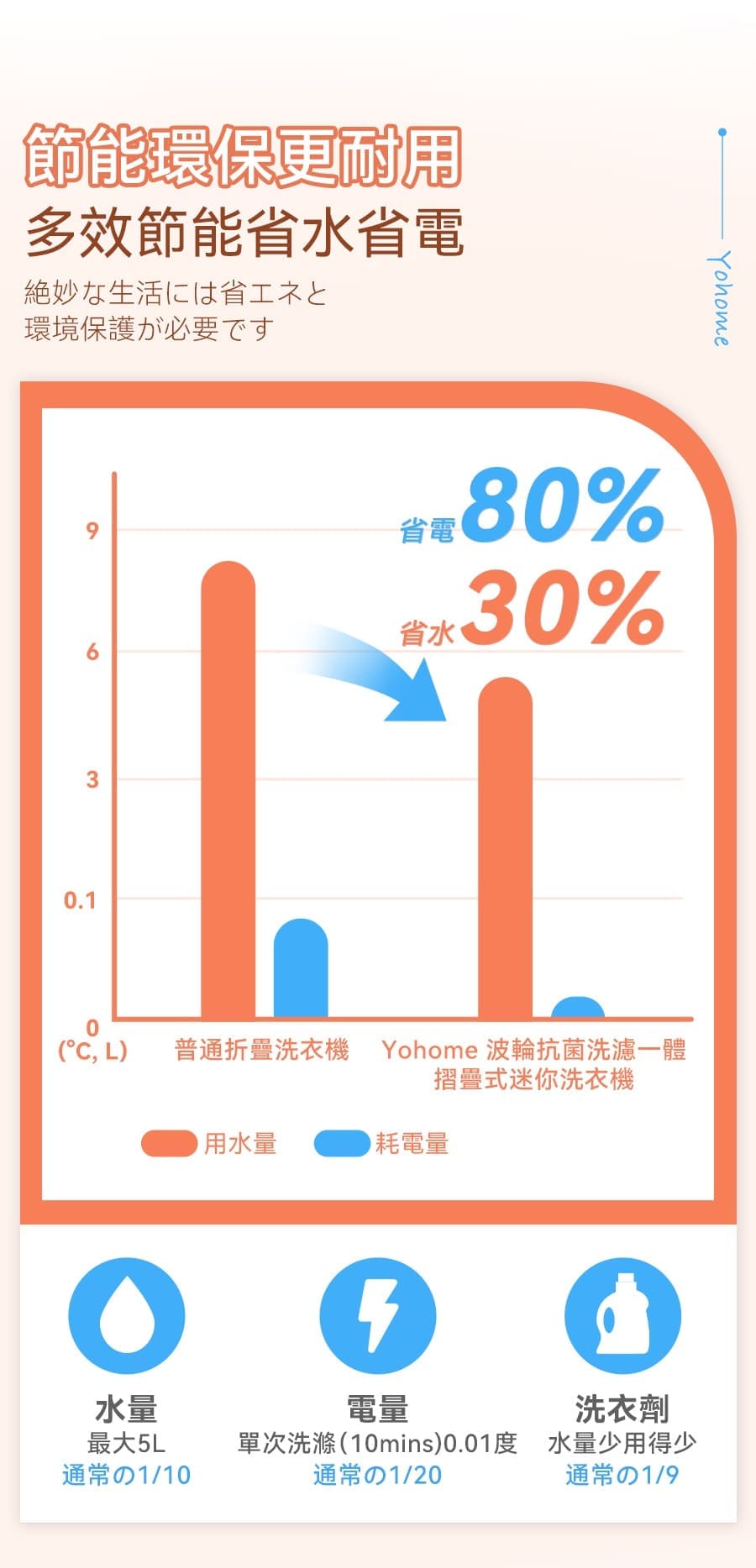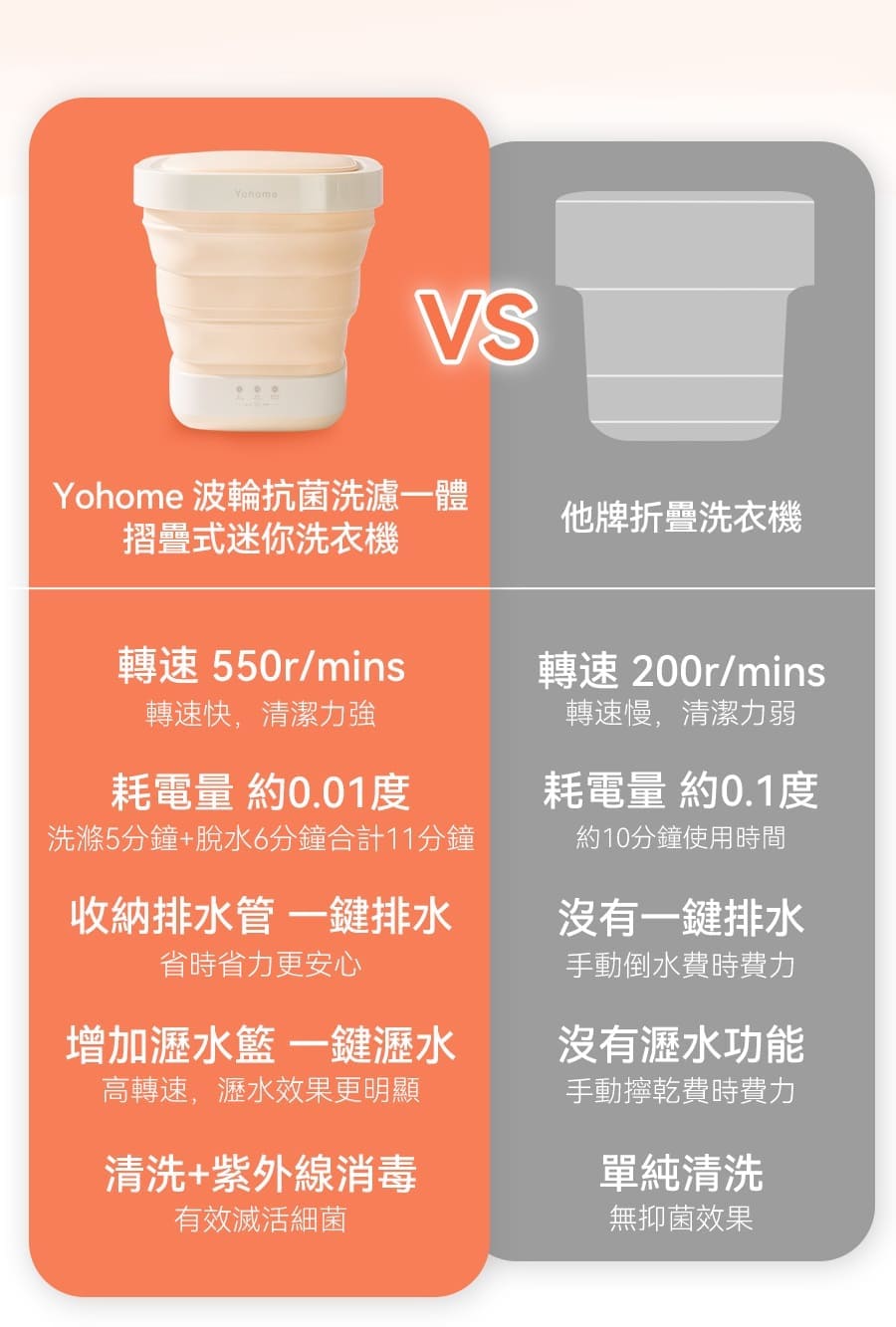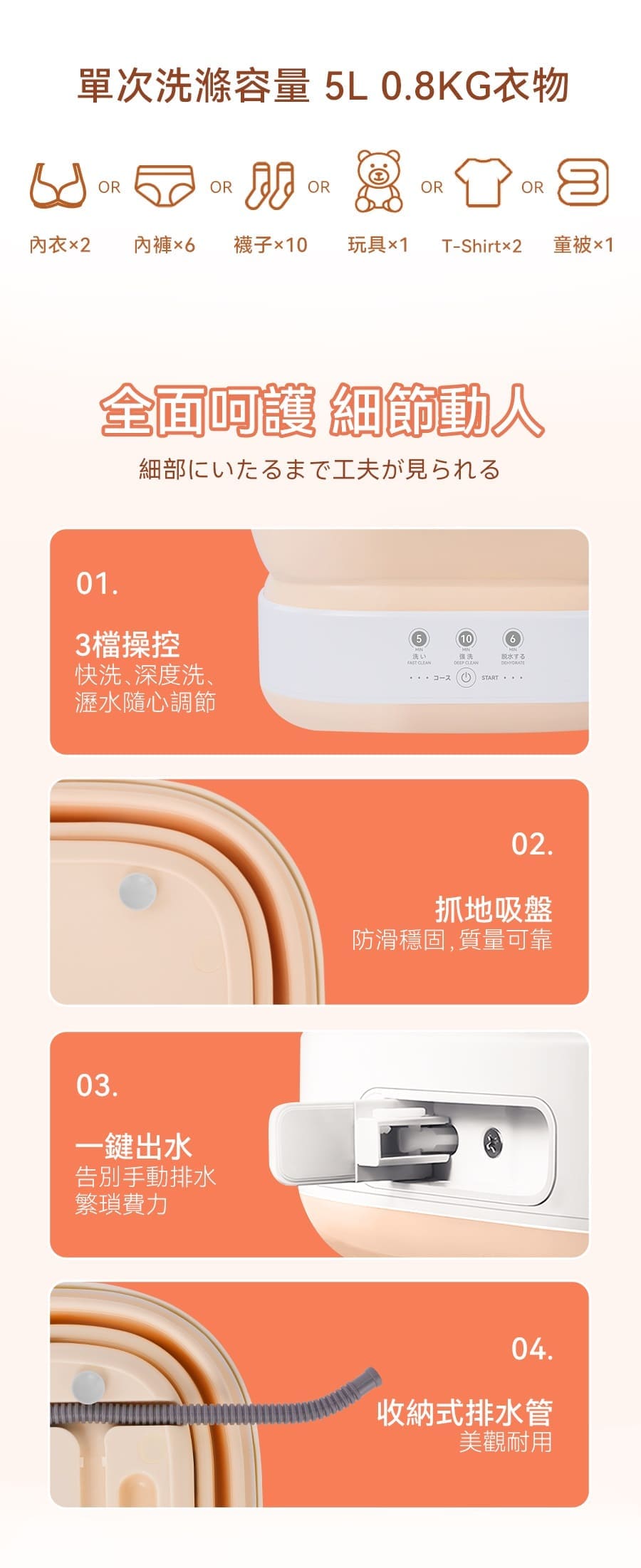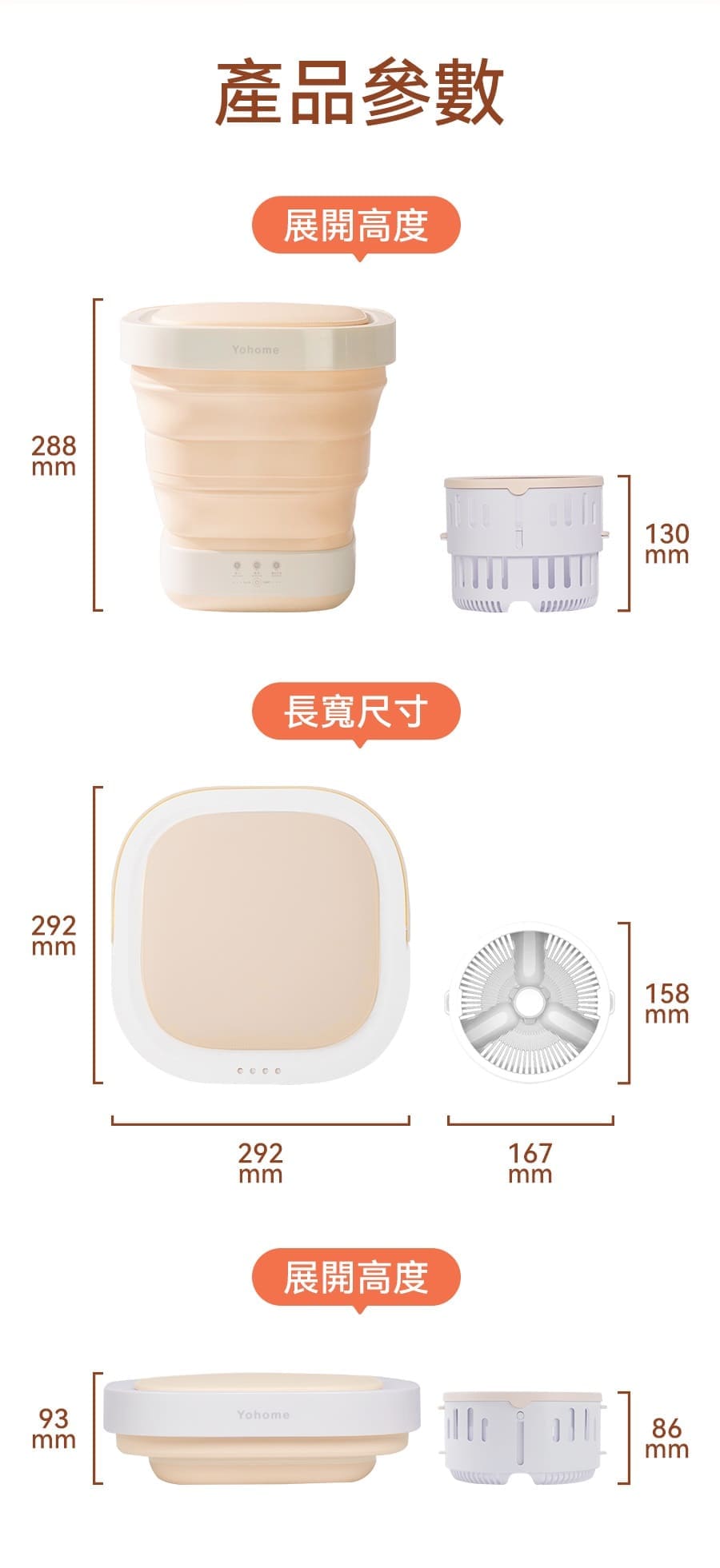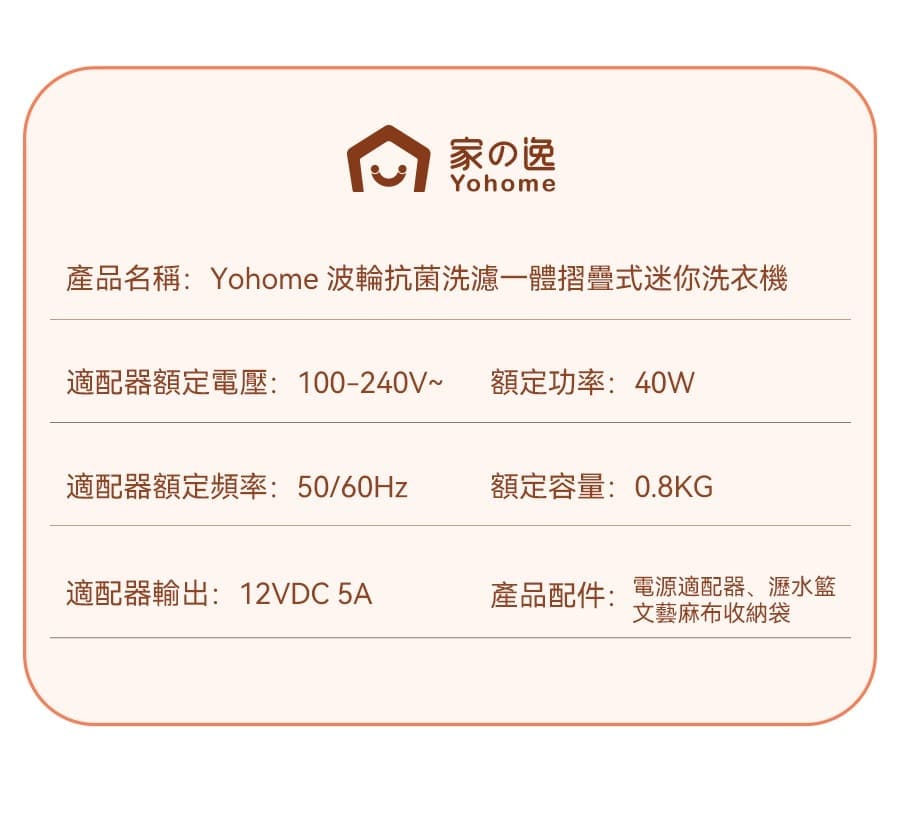 Net weight (KG): 2.5
Gross weight (KG): 3.16
Product size (mm): Folded: 292x292x93 Expanded: 292x292x288
Color: Apricot
---
Product model: XPB08-F2
Power: 40W
Voltage: 100~240V~
Input current: 12VDC 5A
Frequency: 50/60HZ
Capacity: 9L
Maximum motor speed: 550r/min
Material: Silicone+ABS
Accessories content: product body, manual, outer box, storage bag, adapter, water filter basket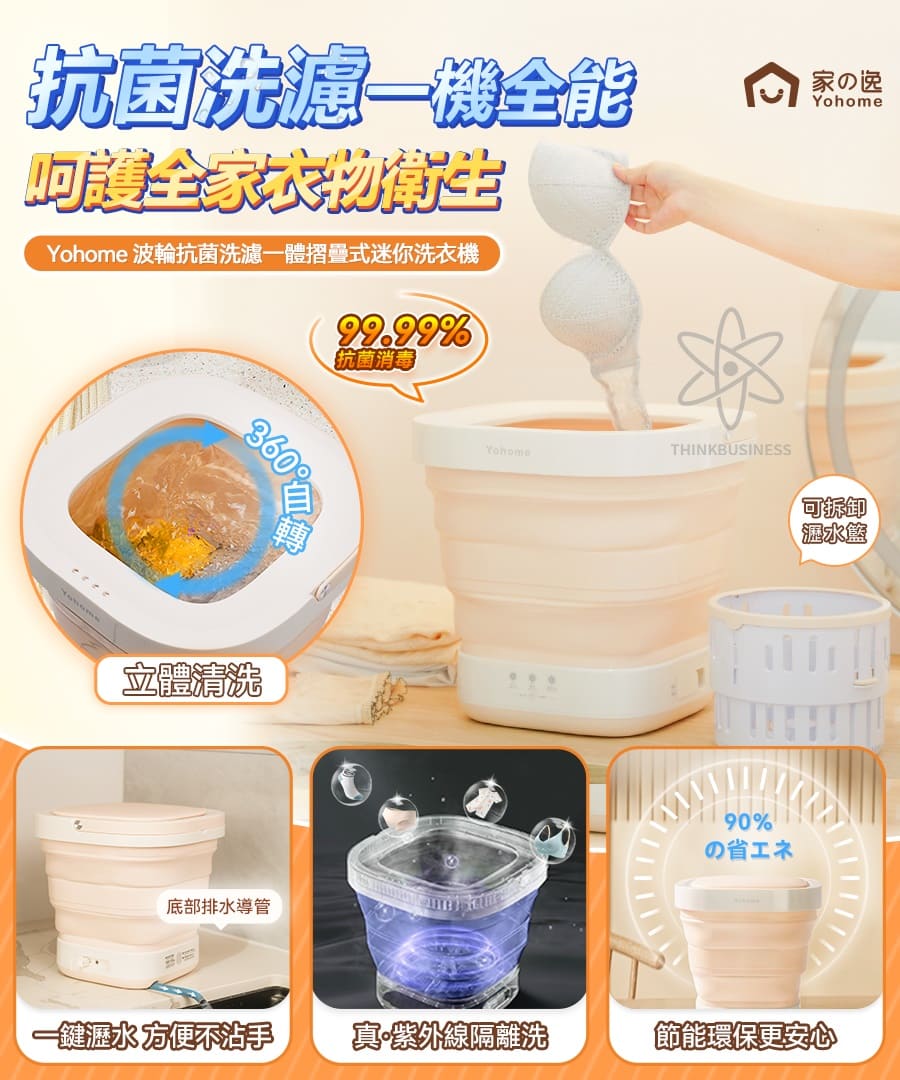 Authorized goods
Warranty Period : 1 Years