PGut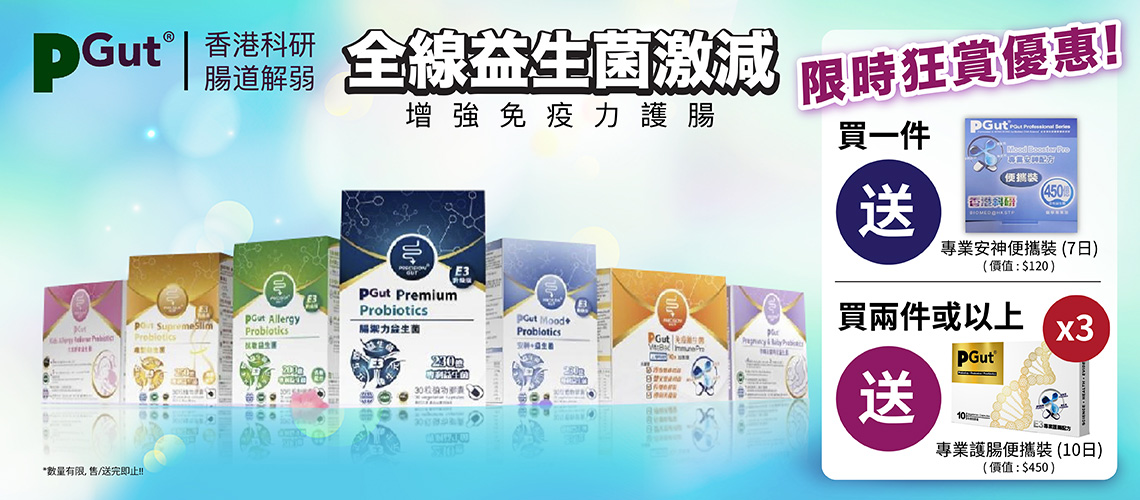 Help you to restore the best gut health
"All Diseases Begins In The Gut" We brings total body health through offering comprehensive programme for the gut health from microbiome testing , tailor made dietary recommendation and advanced probiotics products
Professional Technology Our Biomedical Technology
Our research and development team is optimizing a series of advanced biomedical tests, including gut microbiome tests. We emphasize personal precise treatment that provide traditional Chinese medicine and probiotics for patients with allergy such as skin allergy.
Our Professional Team
Founded by a group of specialist/professors, biomedical scientists and medical doctors, we provide one-stop service, including a series of high-tech and professional tests with interpretation and suggested solutions to achieve a healthy life.
Our pharmaceutical supplier has over 50 years of experience on production of medications
Strictly monitor the cultivation of probiotics to achieve the best quality
Our supplier in Taiwan has its own health food and pharmaceutical production line. It has always upheld the spirit of current Good Manufacturing Practice(cGMP) of drug products. It maintains constant monitoring of our entire production flow and established multiple check points to ensure product safety and effectiveness. In 2014, it also achieved the PIC/S GMP certification. It has obtained both local and international certifications which include ISO 22000 (Food Safety Management System) and HACCP (hazard analysis and critical control points), TQF (Taiwan Quality Foods), FSSC22000 certification, TFDA food hygiene and safety certified, etc to provide products of the highest quality .
Showing 1 to 6 of 6 (1 Pages)