Australian by Nature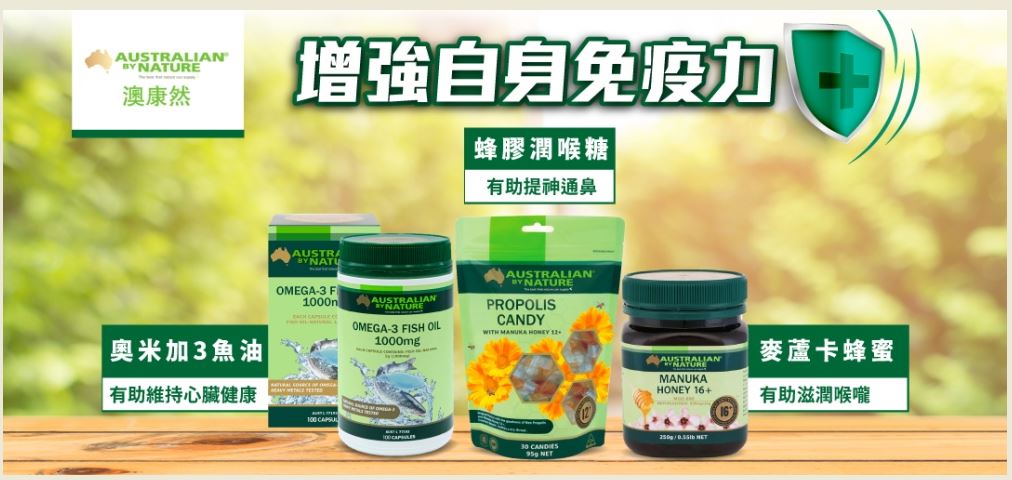 Established since 1995, Australian by Nature is an Australian-owned company and a market leader of natural health products in Australian and New Zealand, especially in the beehive and natural health supplements products categories.

Due to its geography, Australia and New Zealand's pristine pastures, clear waters and lush forests are isolated from environmental threats and pollutants unlike other parts of the world. This means their extensive range of royal jelly and propolis products, Manuka honey, and Australian floral honeys, as well as other herbal, marine and land-based products are second to none, providing our customers with "the best that nature can supply".
Their high-quality products are spread globally including Brisbane, Melbourne, Sydney, Hong Kong, Macau, Singapore, Yunnan, Shanghai, Guangzhou, Indonesia, Myanmar and Vietnam.