Yohome Folding Humidifier Fan #7 blades Upgrade version - Pink
Brand: Yohome
Model: YOHOME-F-U-7-PK
Upgraded version with 7 blades, stabler and more quiet

Stabilized 140°automatic swinging

Combination of fan and humidifier, with 285ml capacity, providing a cool breeze

Easy to carry around for fishing, camping or barbeques

7200 mA battery, operates for up to 20 hours straight

With a night torch function, can light for up to 80 hours

With a remote control to choose from 3 gear speed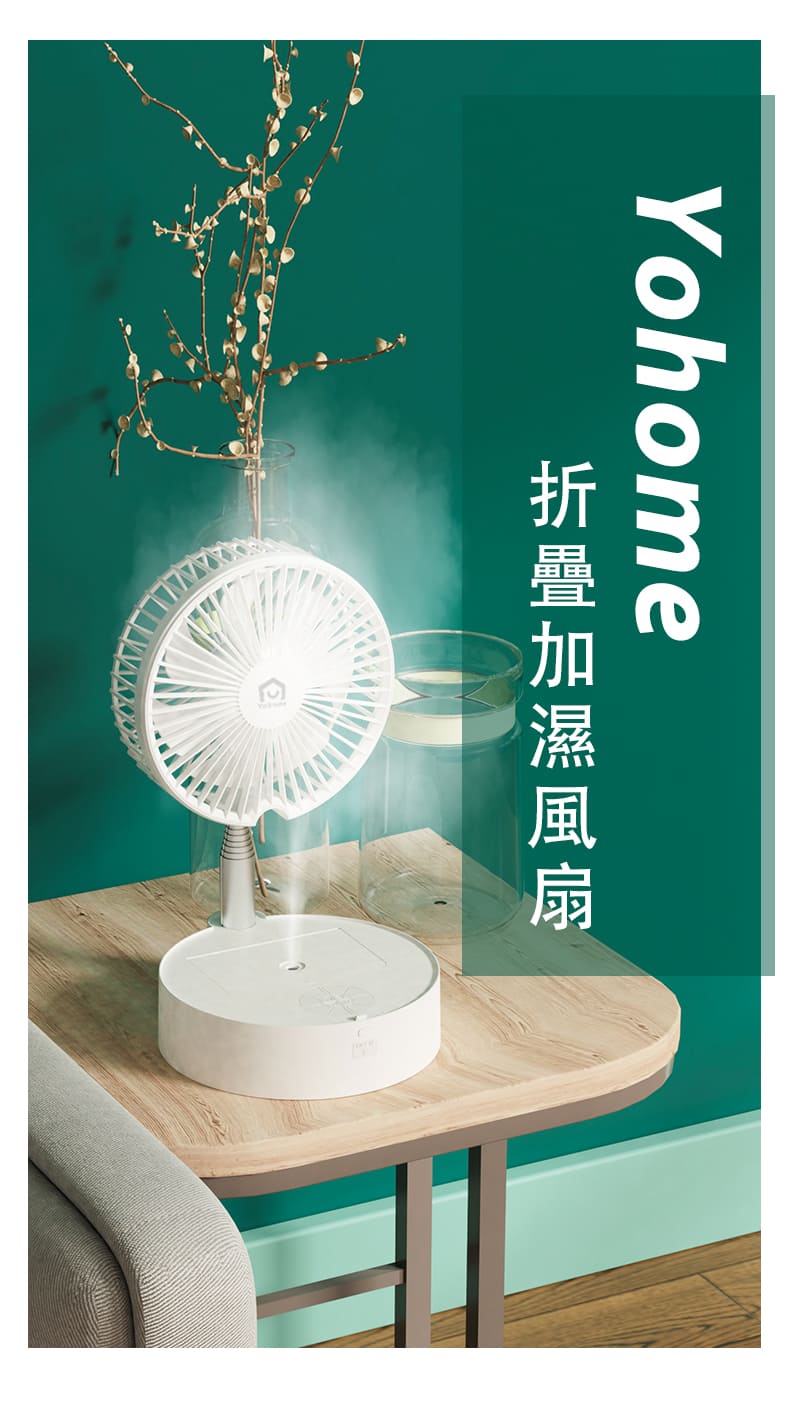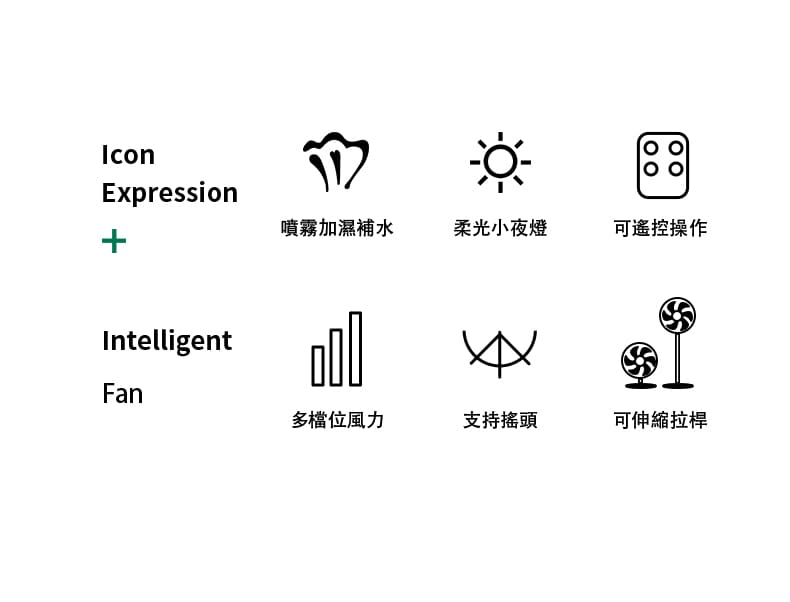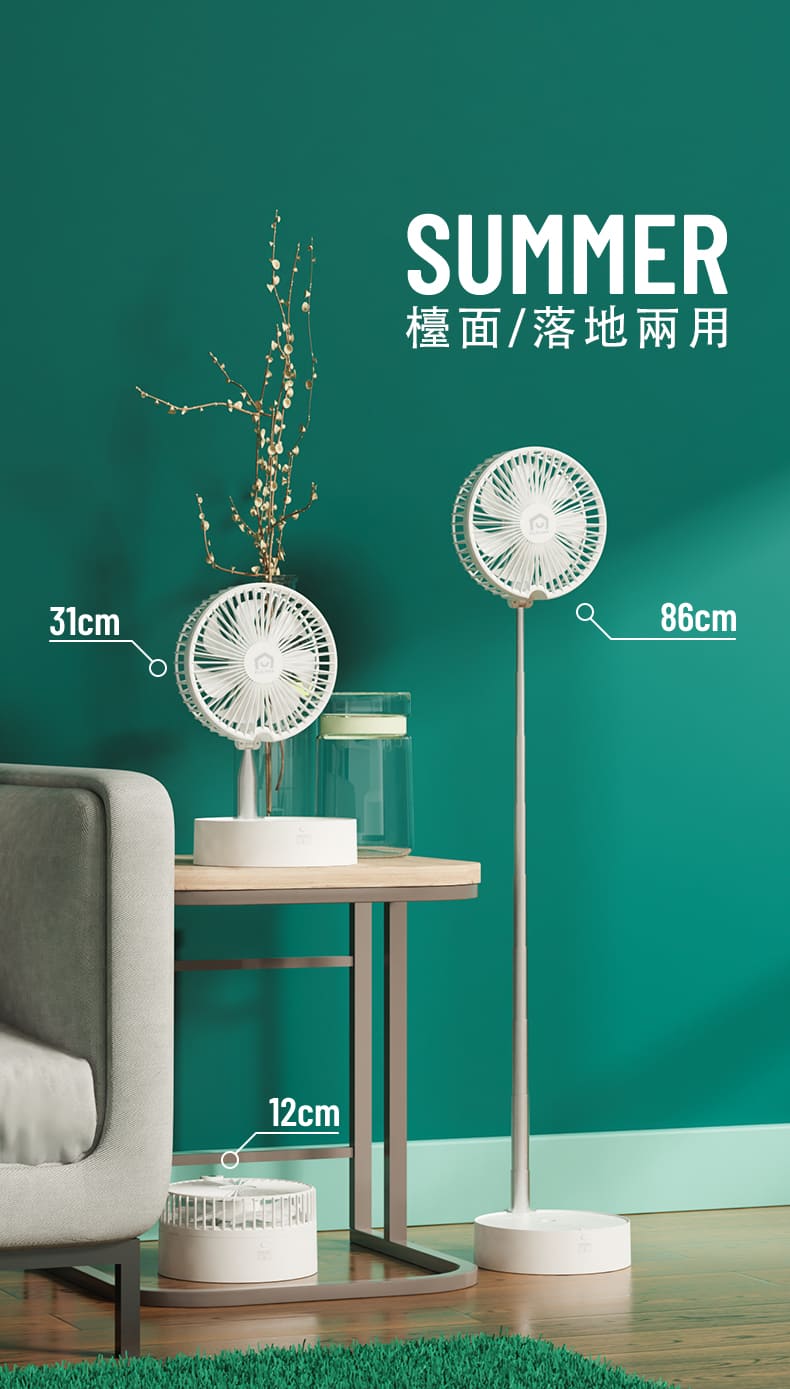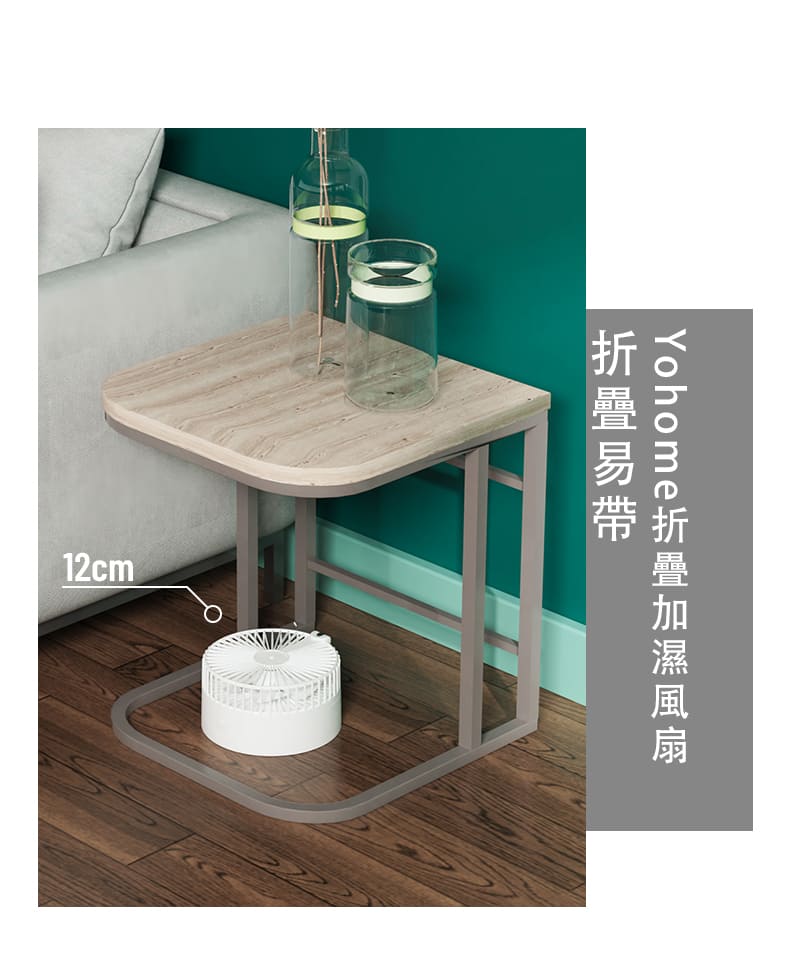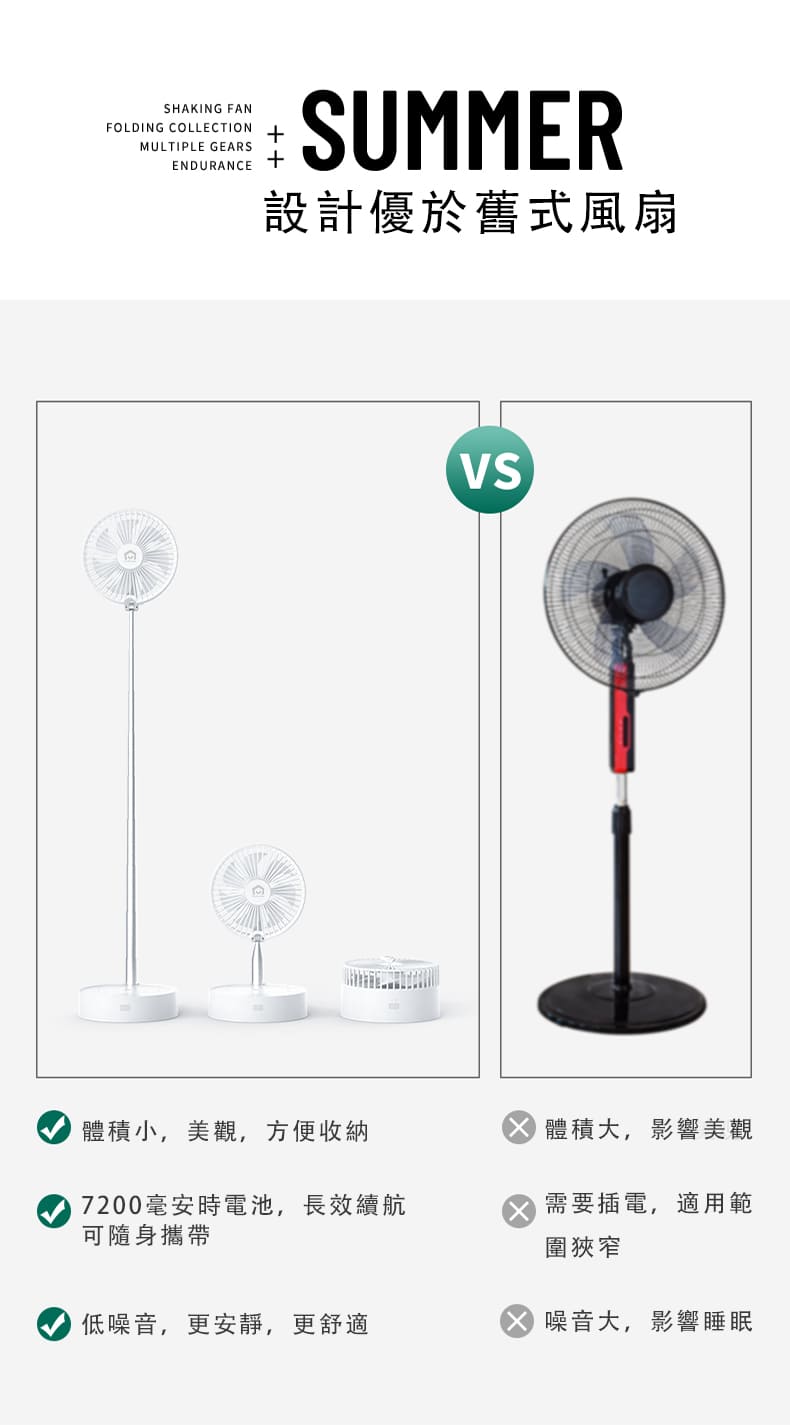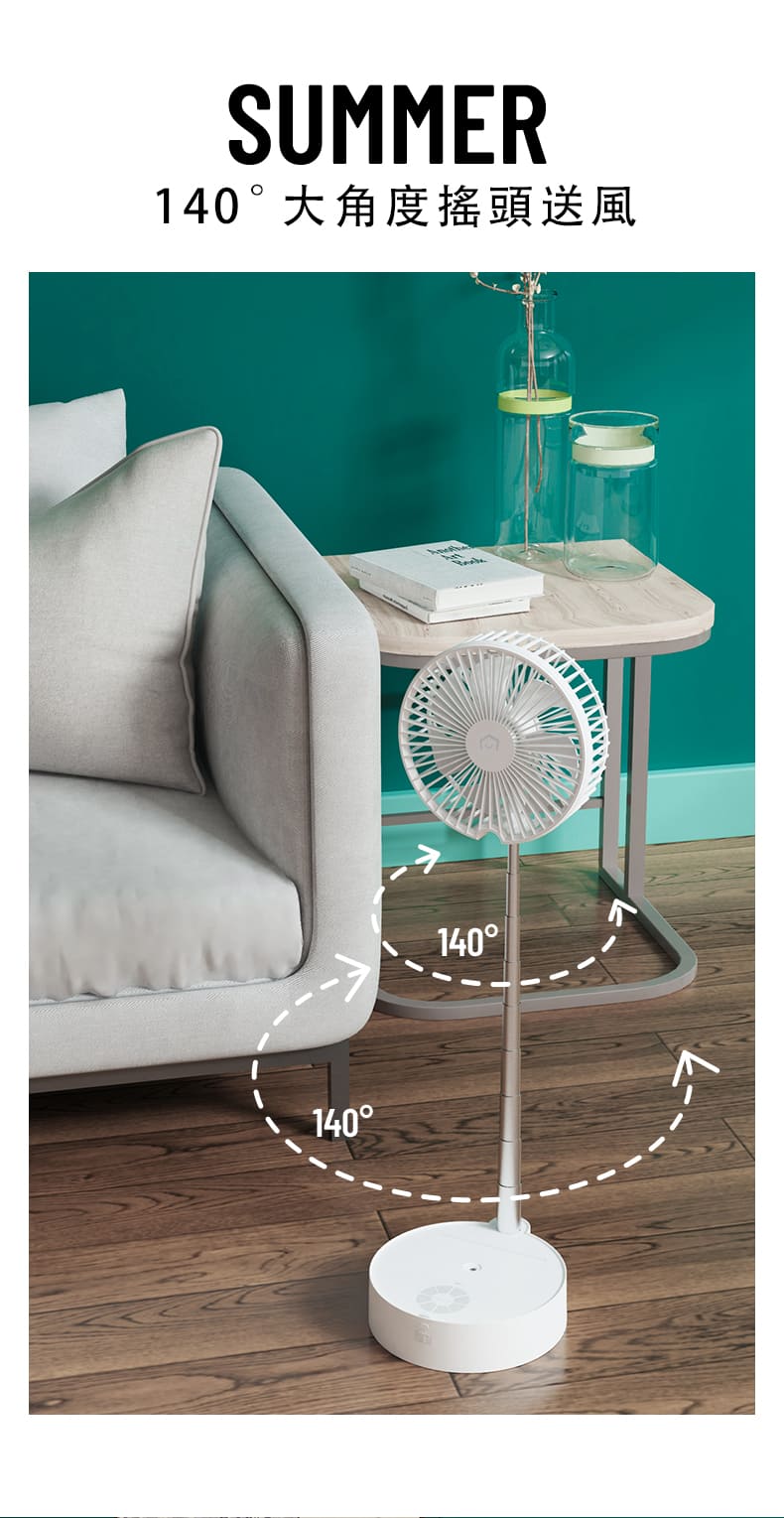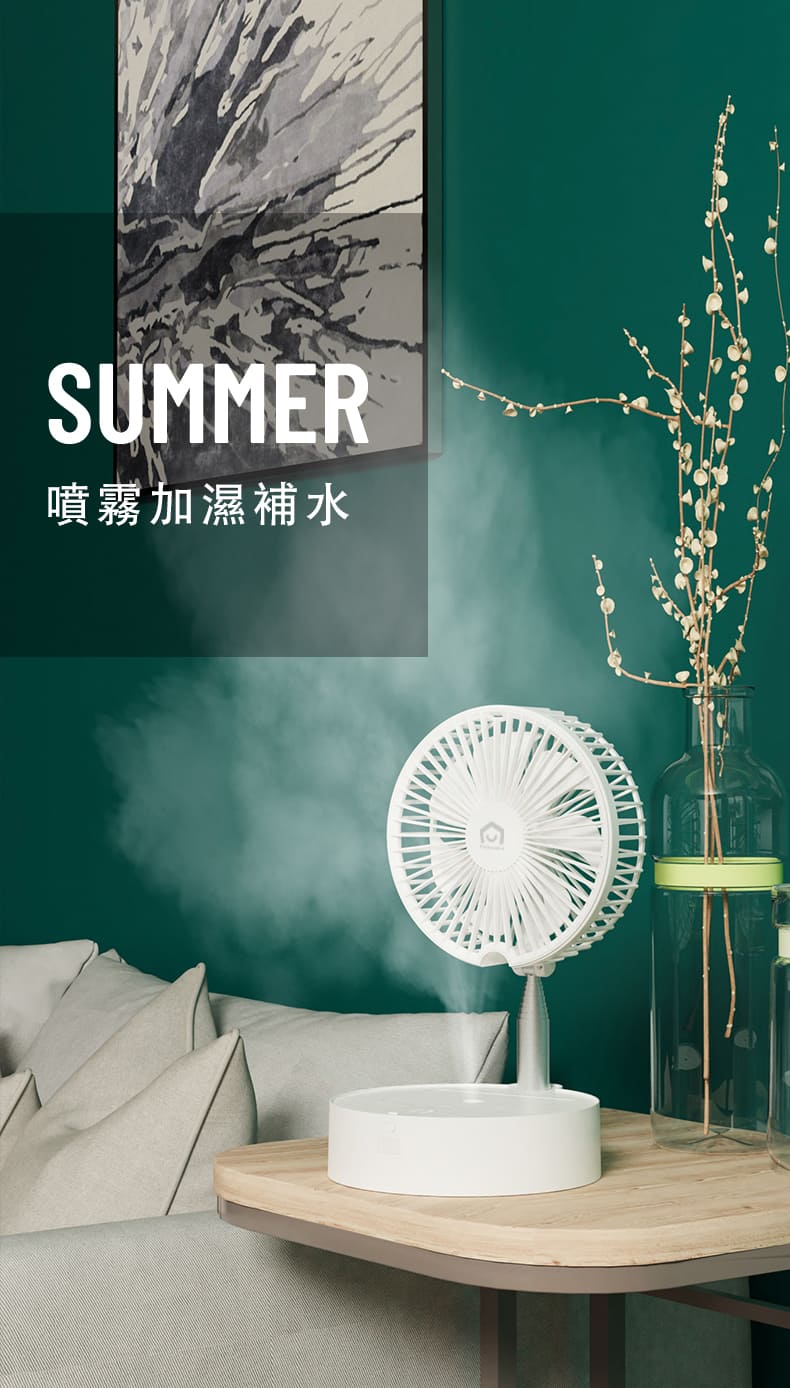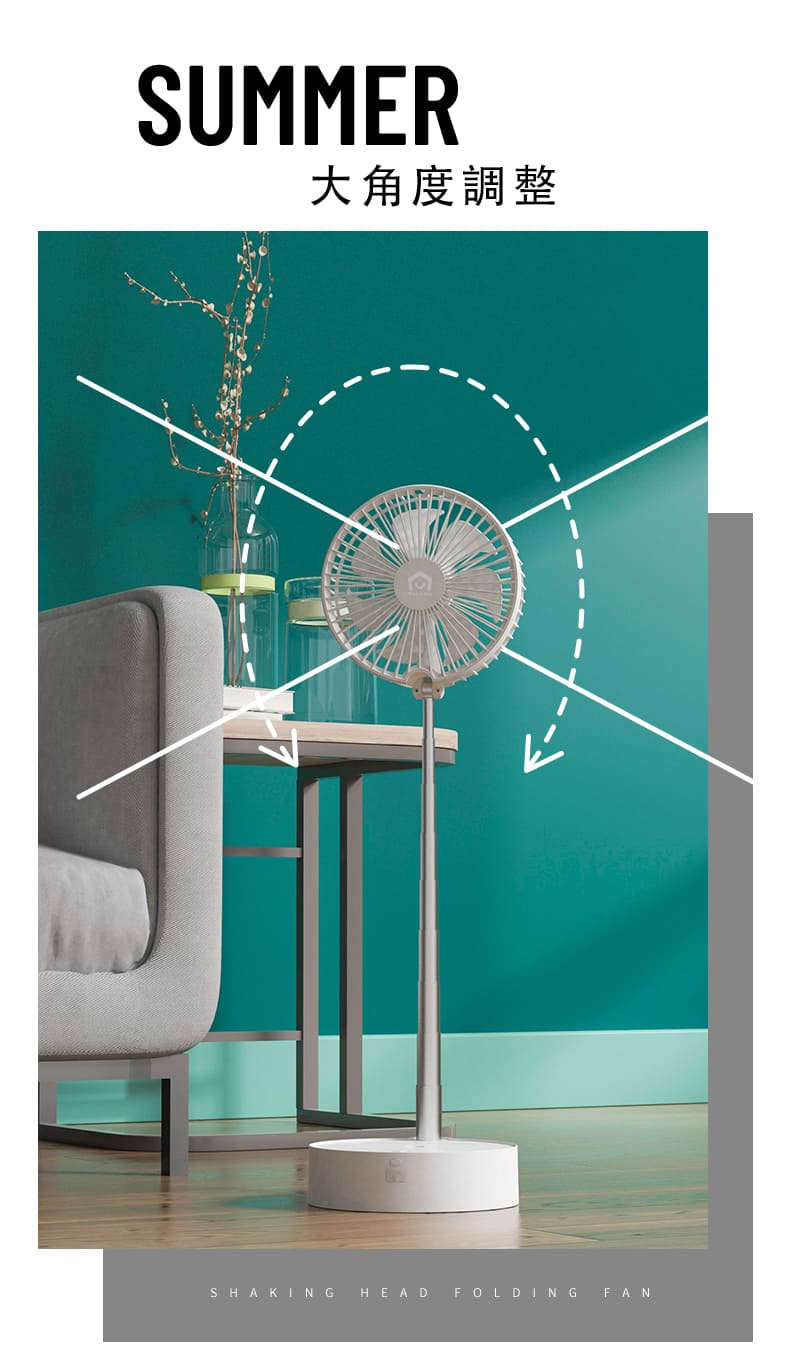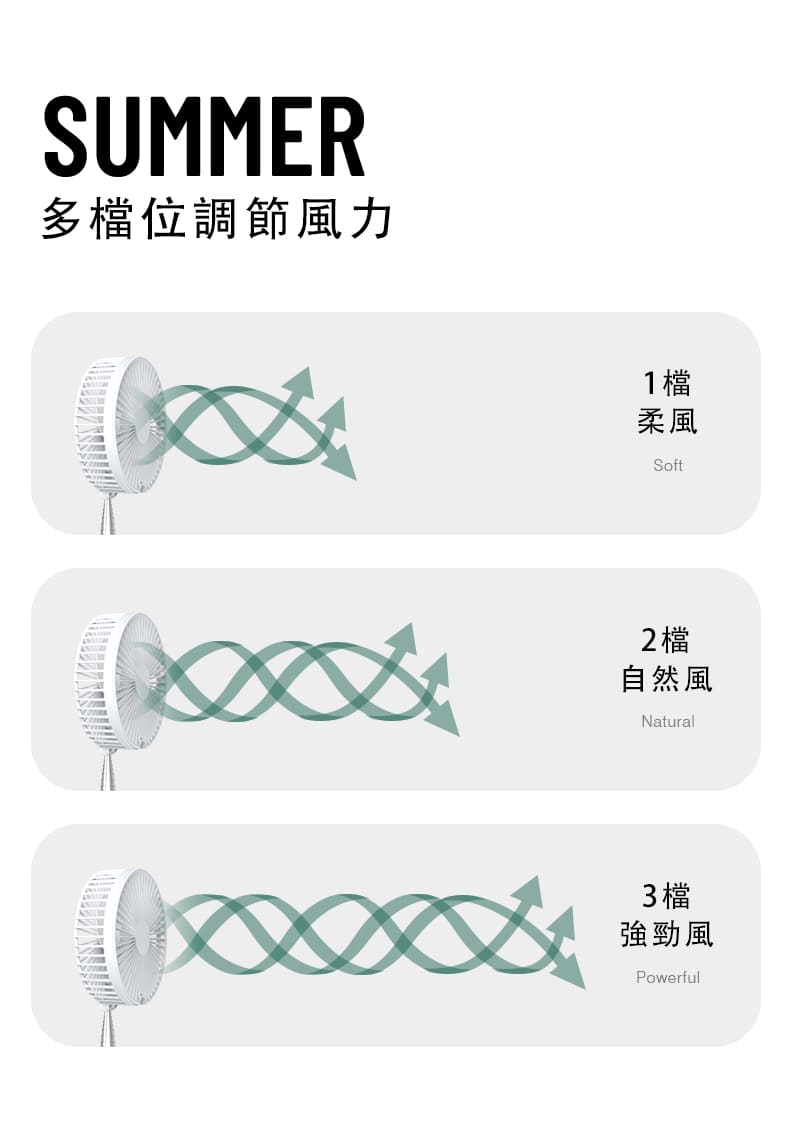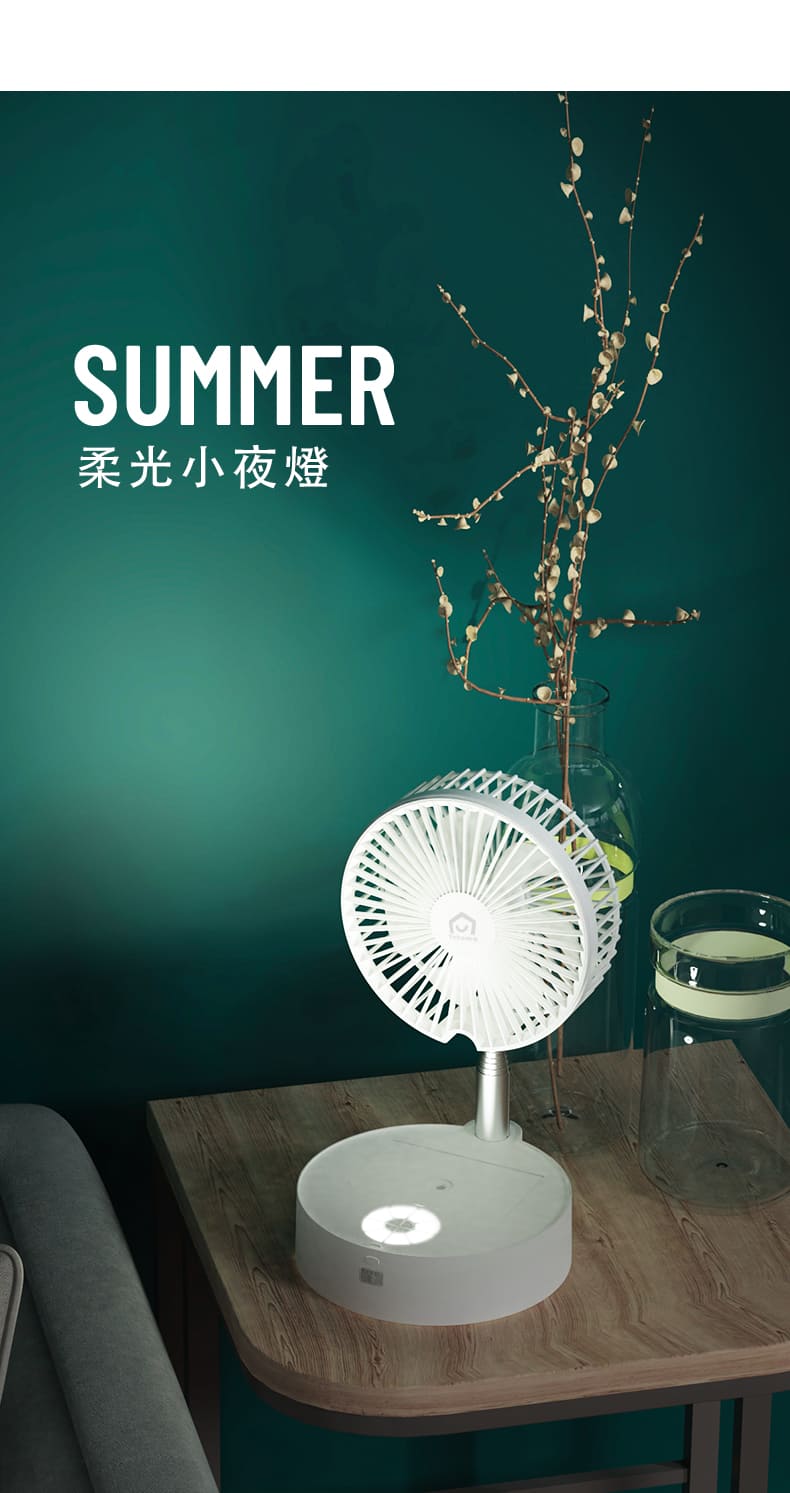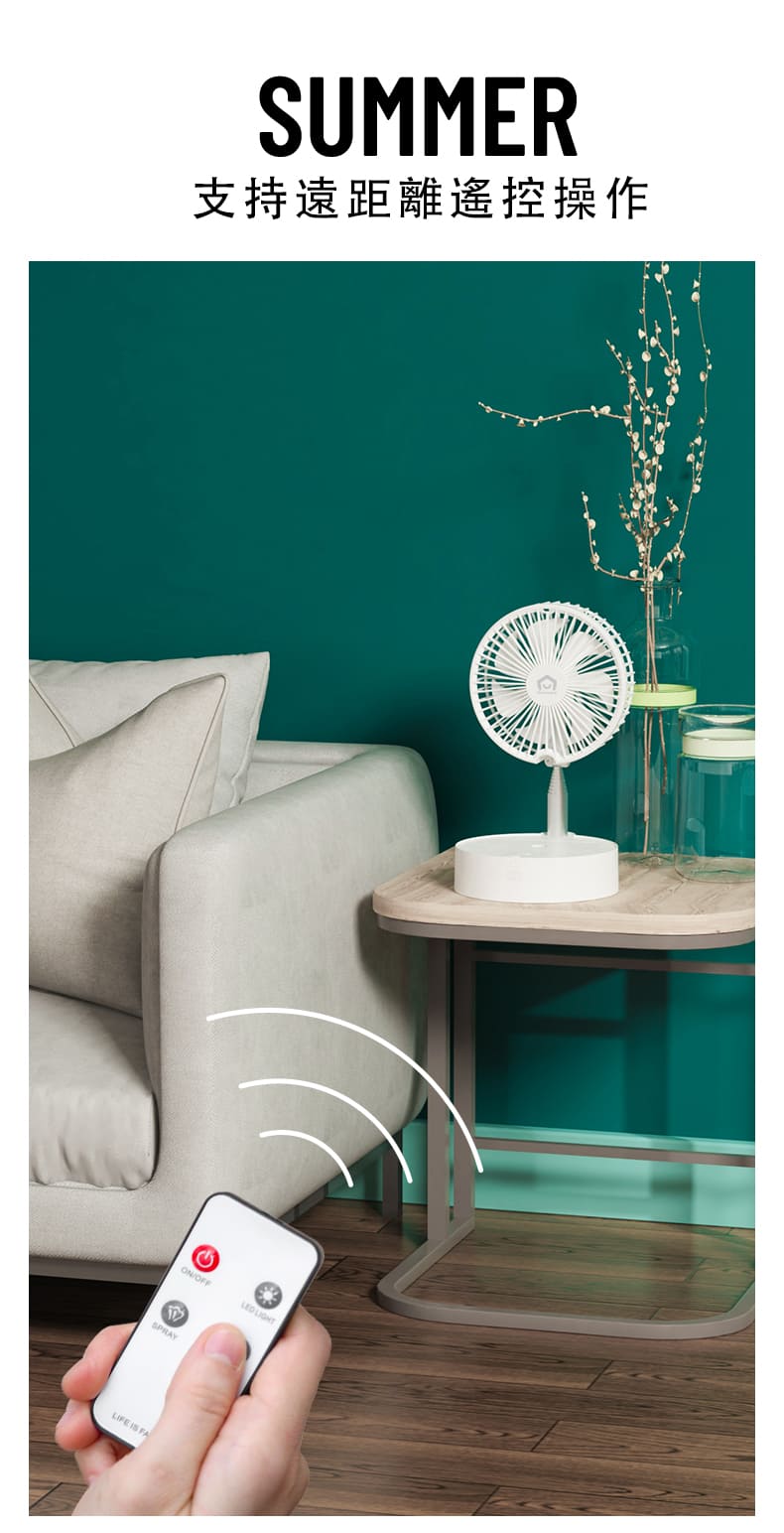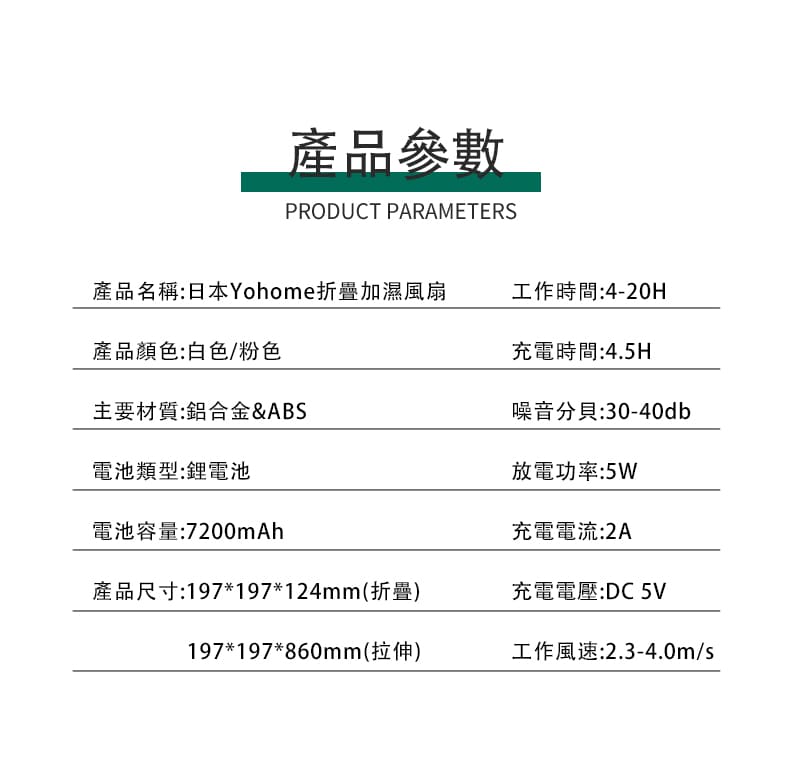 【Product Spec】
Accessories: fan×1, remote control×1, charging cable×1, manual×1
Color: White, Pink
Product weight: 0.97KG
Product Size:
-After folding: 125mm
-After folding and closing: 315mm
-After stretching and closing: 860mm
Charging method: USB charging
Battery capacity: 7200mAh /3.7V
Charging parameters: 5V/2A
Discharge power: 5W
Charging time: 4.5H
Water tank capacity: 250ml (11 hours of spraying time)
Night light working time: 80 hours
Noise decibel: 30-40db
Authorized goods
Warranty Period : 1 Years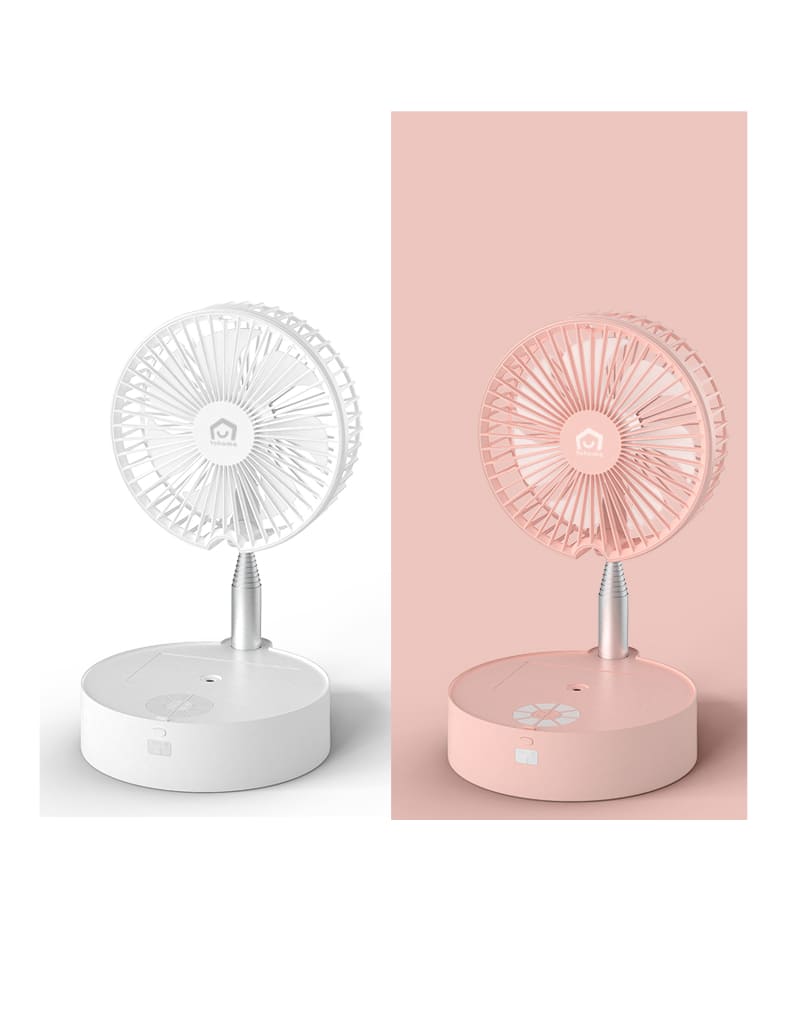 ---
【Precautions】
1. Before use, please confirm the area of use and the place where restrictions are set, and behaviors that violate public order are prohibited.
2. Do not place the product on high places and uneven tables and grounds to prevent fall damage.
3. Do not use a power supply that exceeds the load of the product, which may cause the product to heat up and the circuit board to burn out.
4. Do not disassemble or modify this product by yourself.
5. Long-term use of this product is likely to cause the motor to heat up. It is recommended to use it continuously for no more than 4 hours.
6. Do not hit or throw this product, it is easy to cause internal failure.
7. Do not put the product in a low temperature, humid place.
8. Do not throw the product into the fire, keep away from the fire source.
9. Warning This product is not suitable for children 3 years old and below to operate and use alone.