Yohome - Cordless Water Flosser | Dental Water Jet - White
Intimate first choice for people with sensitive gums and orthodontics

Three modes of 70-120 PSI strong without hurting the gums

5h full charge can work continuously for 2 months

Edible grade material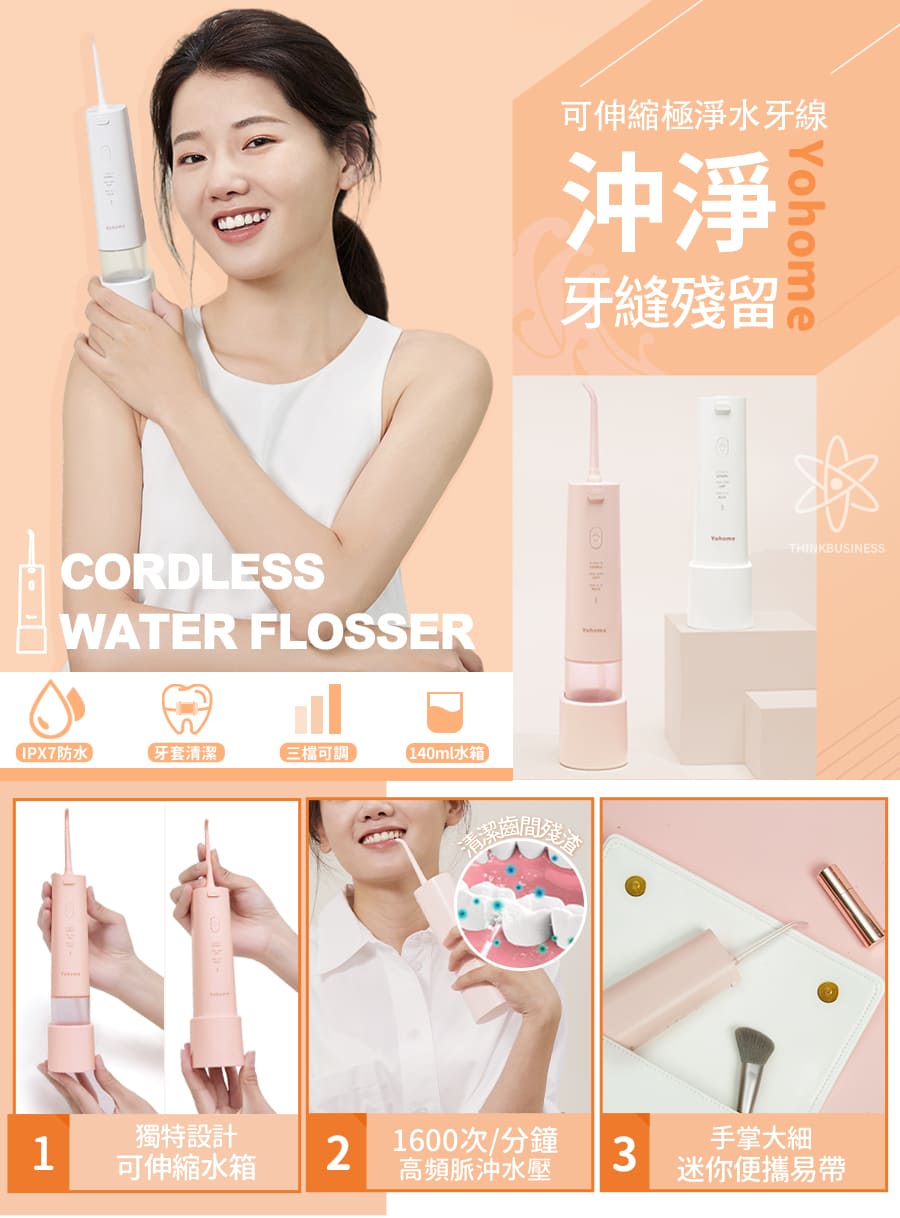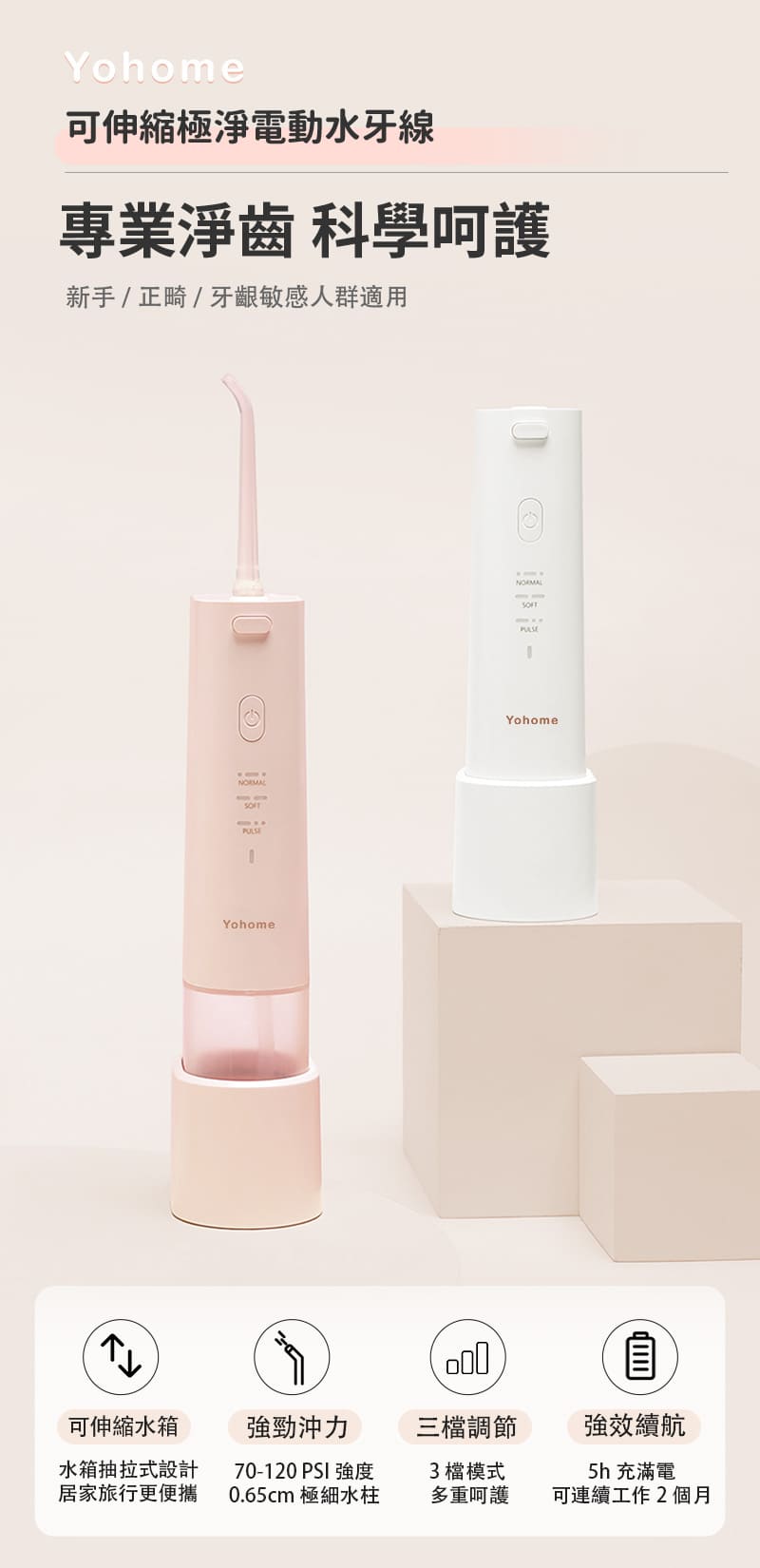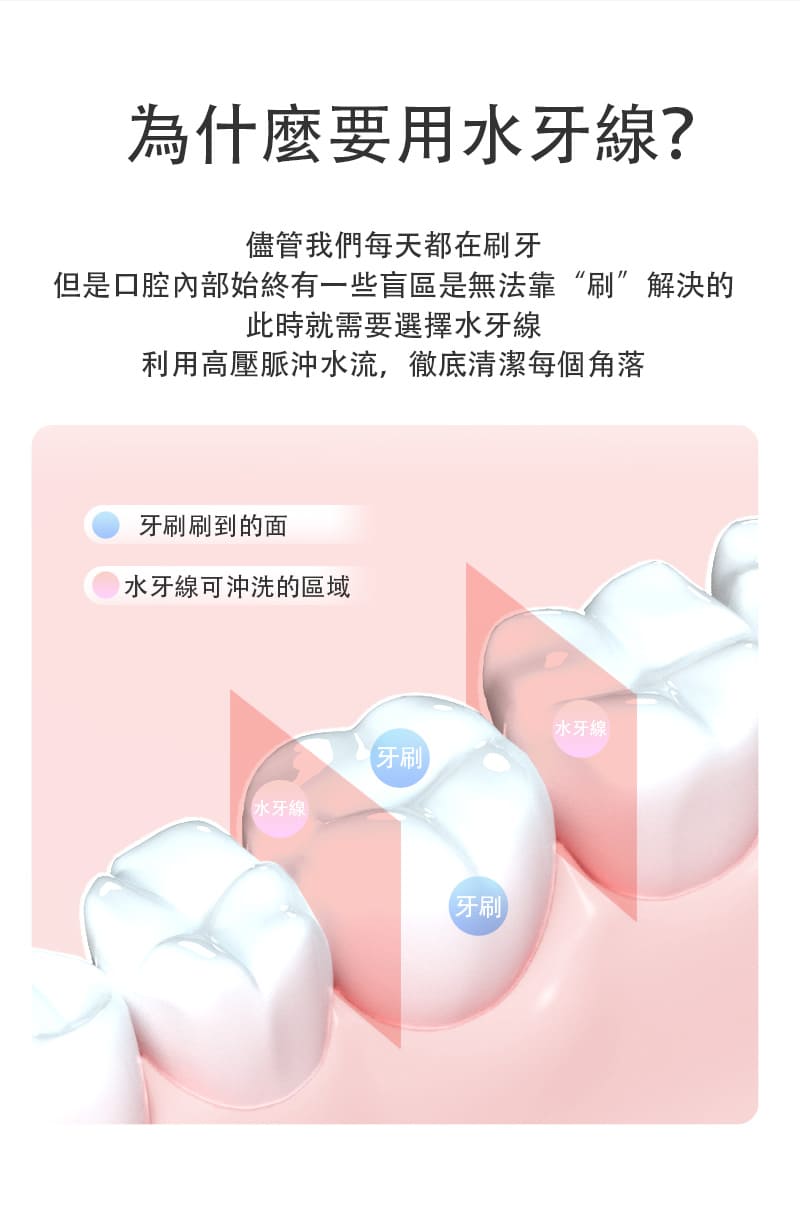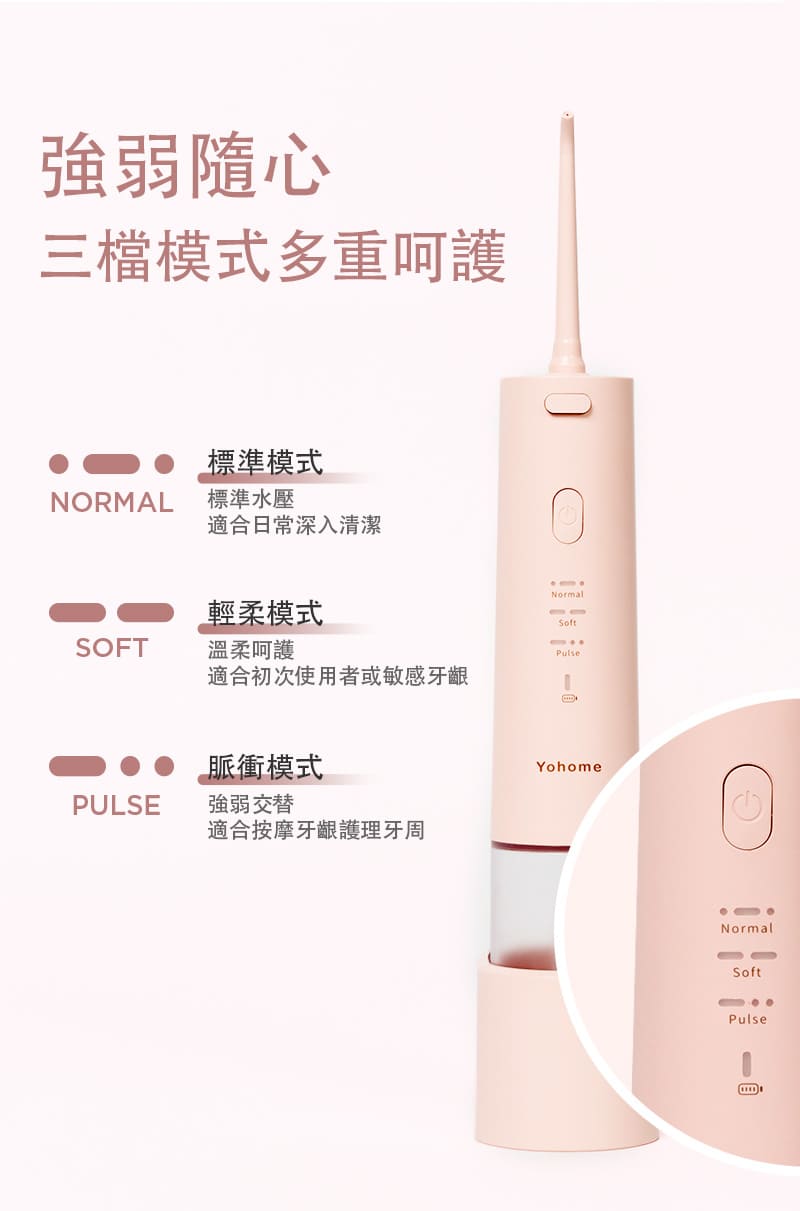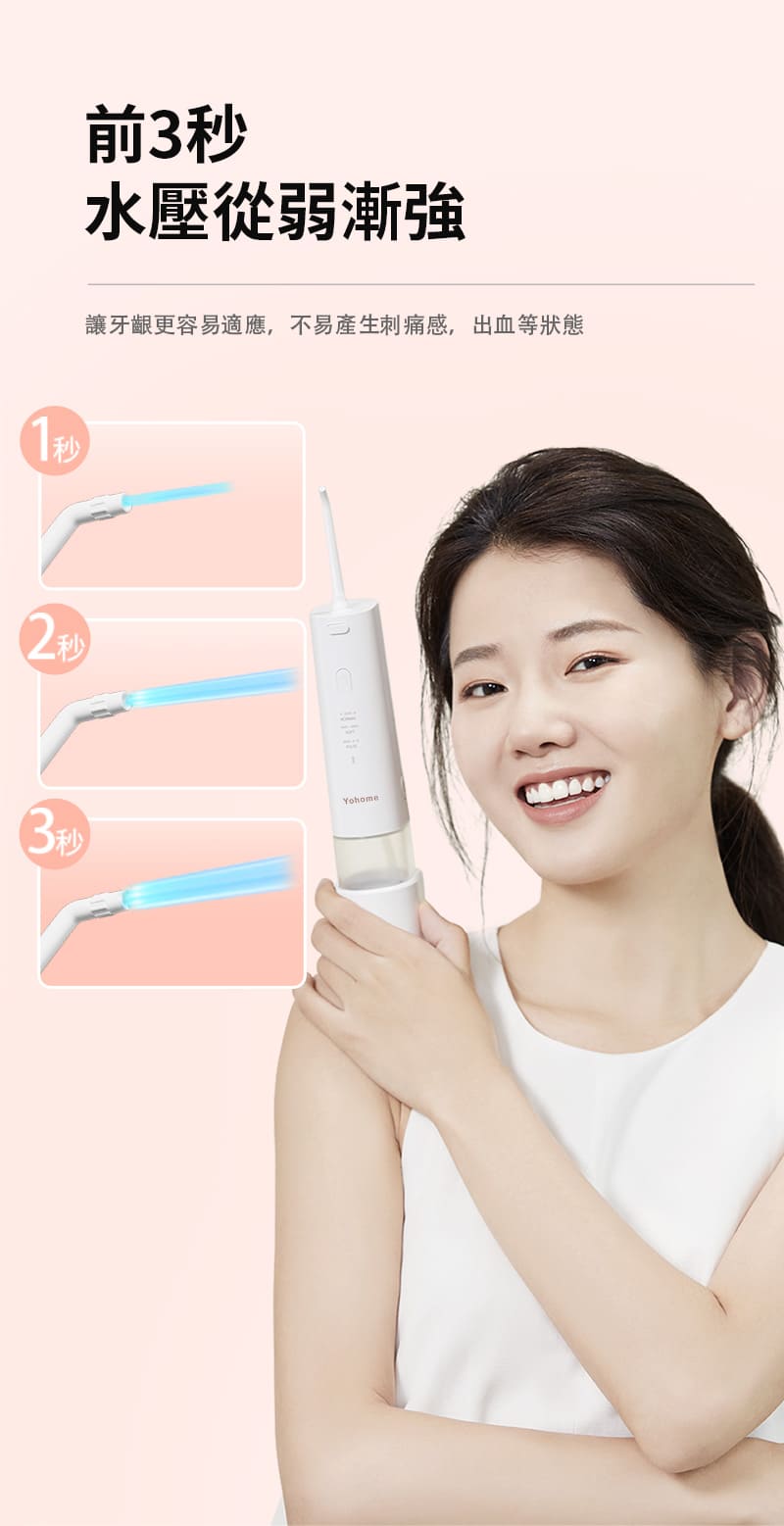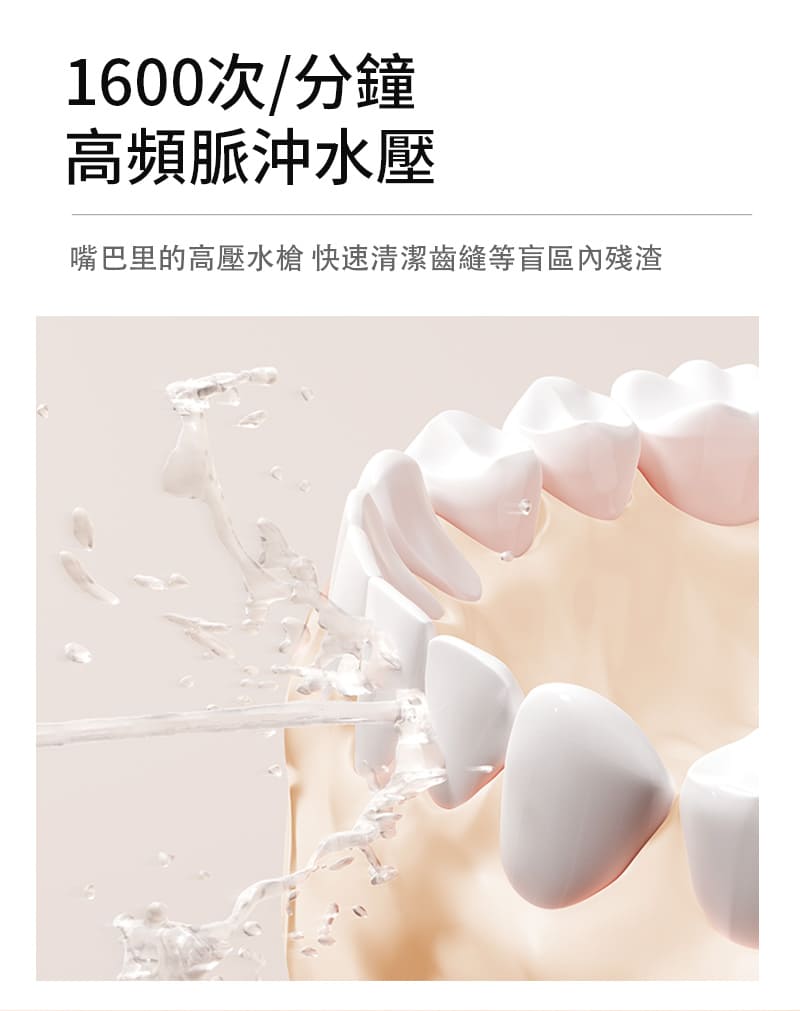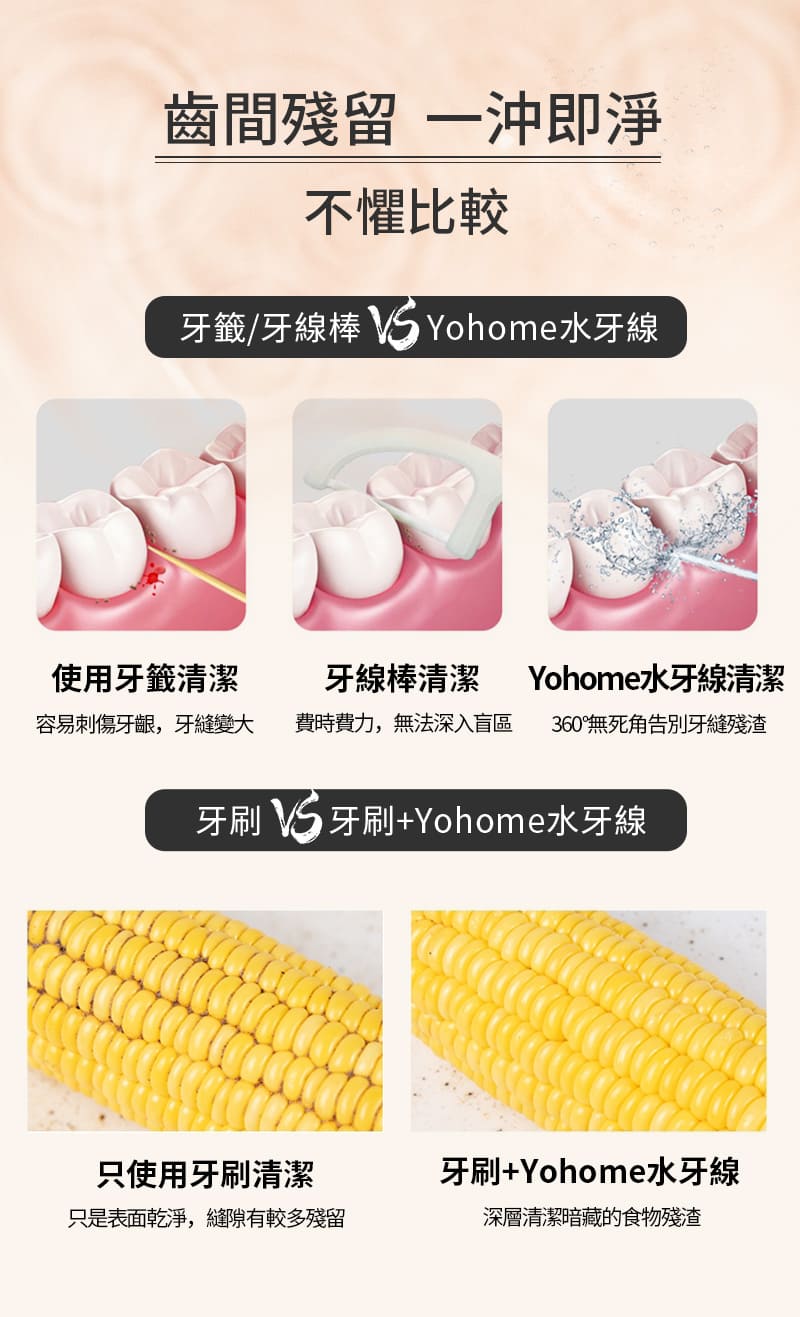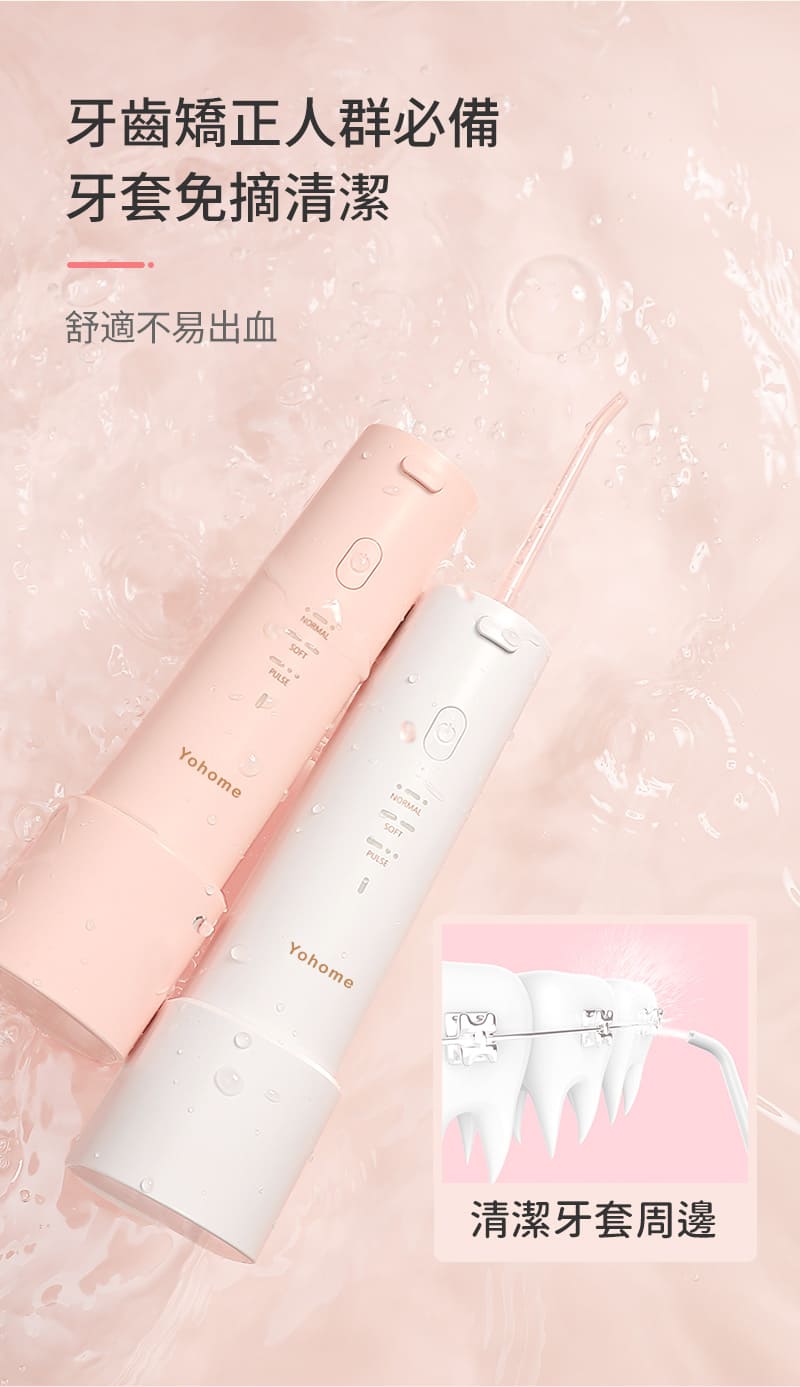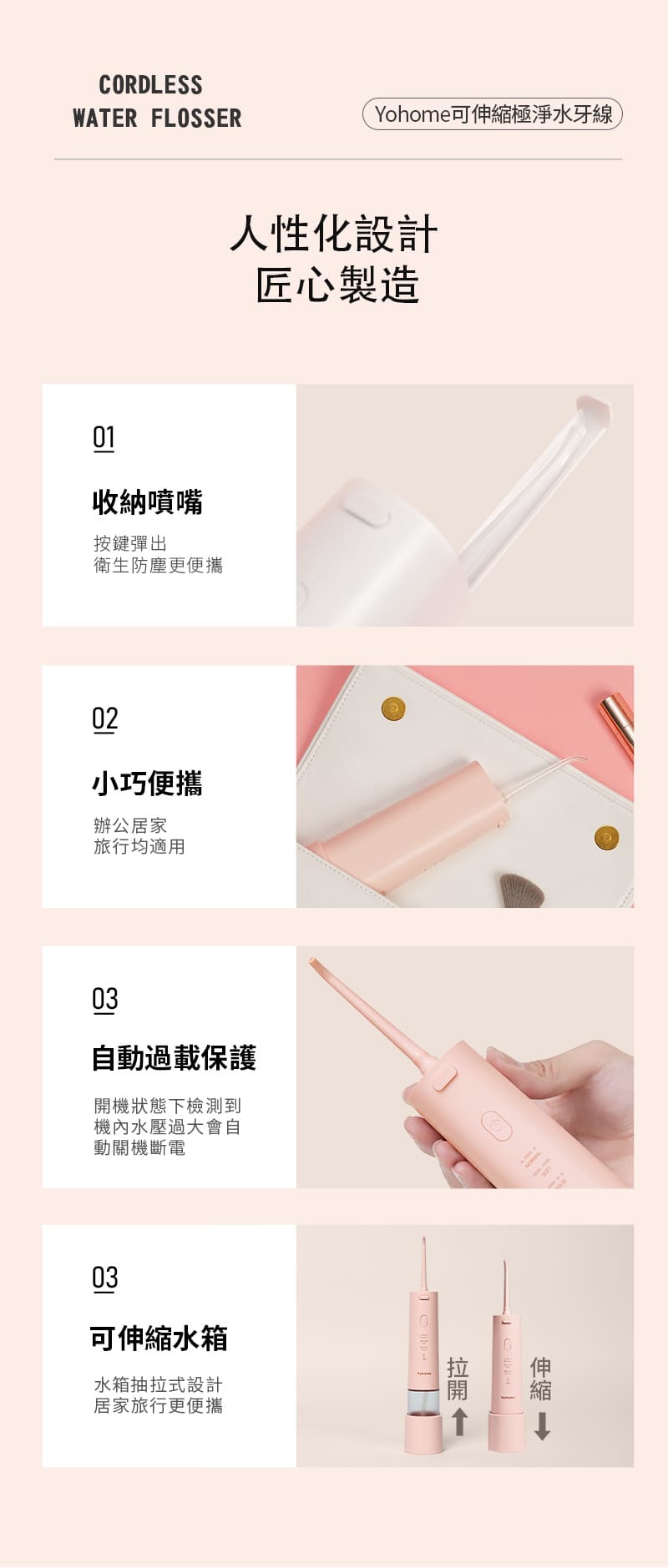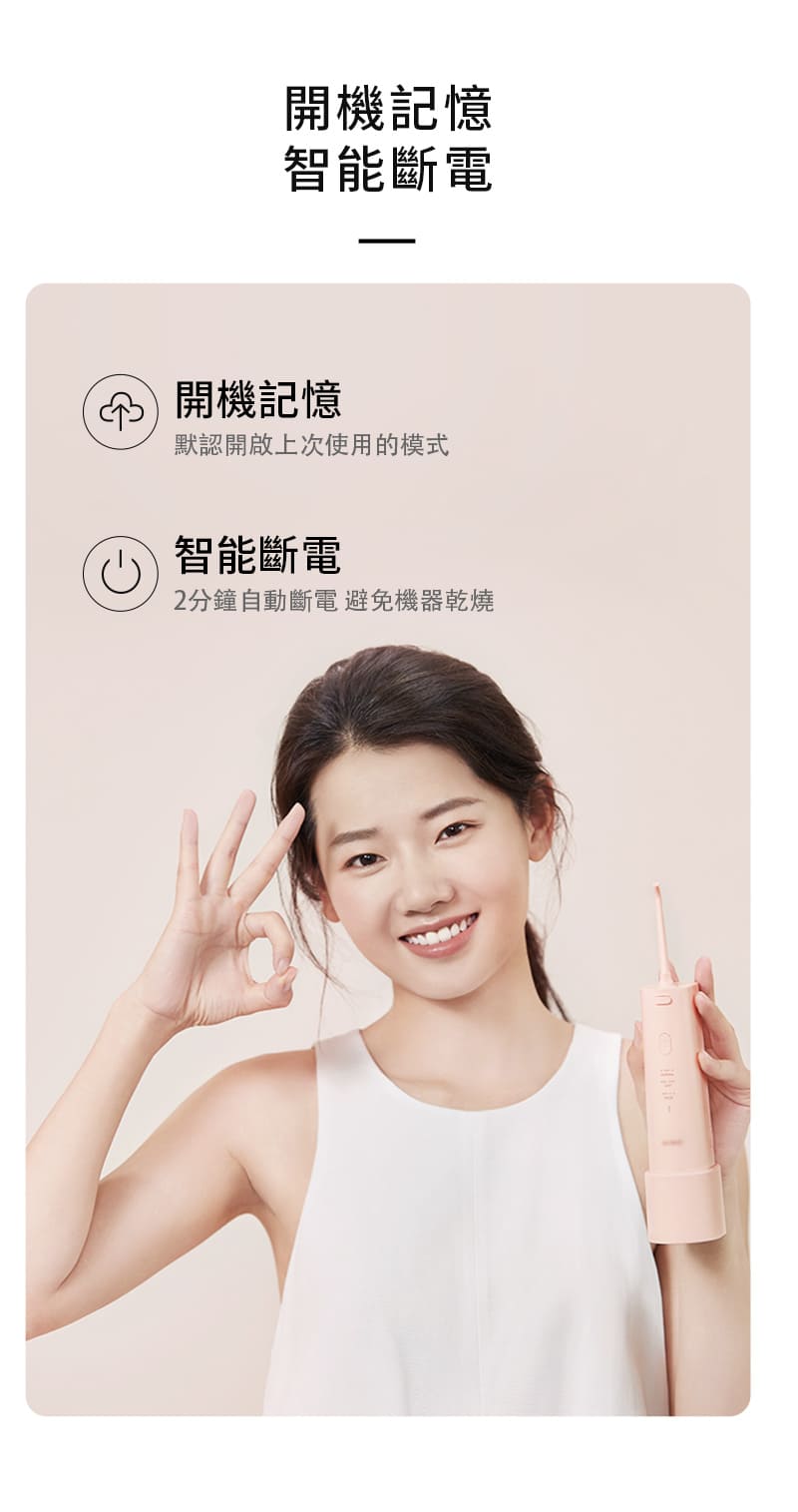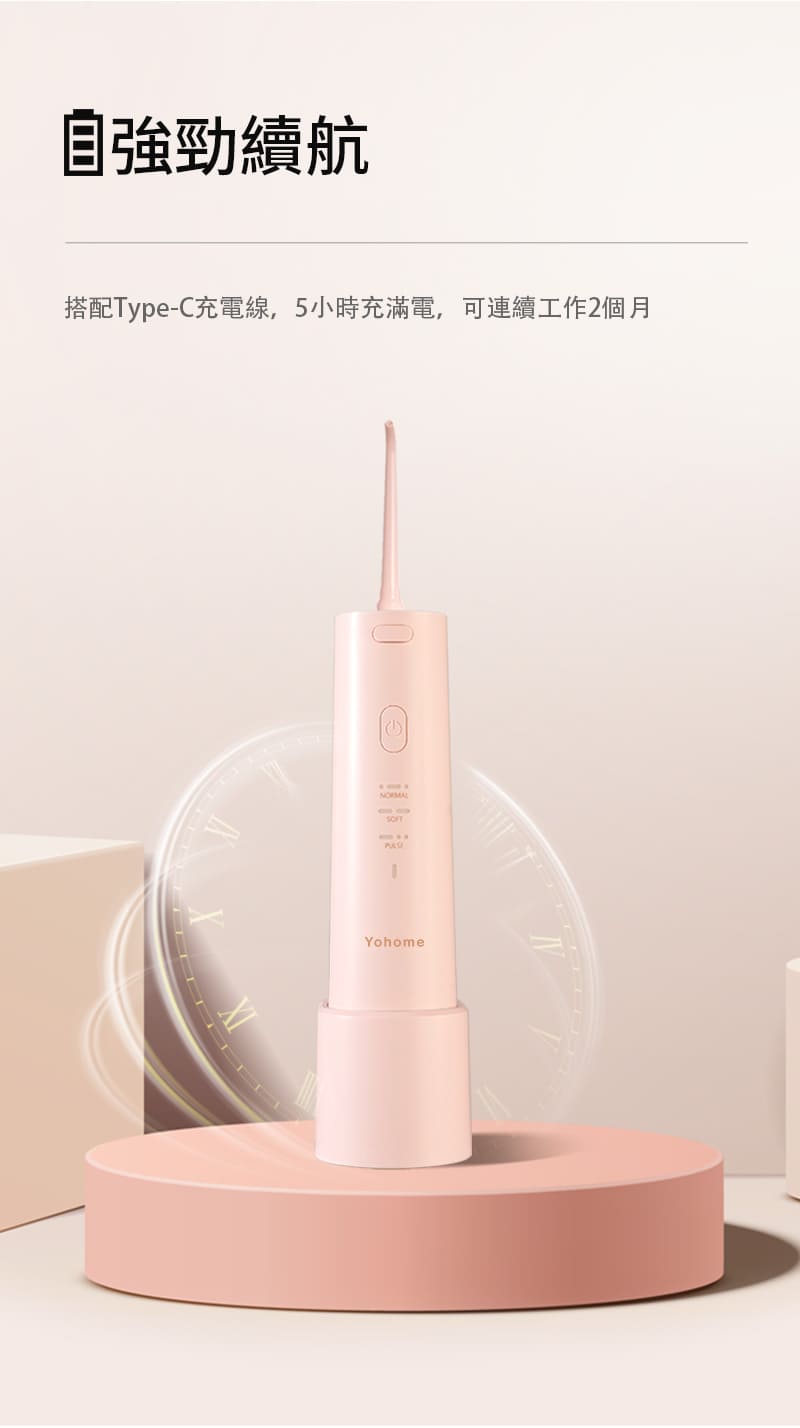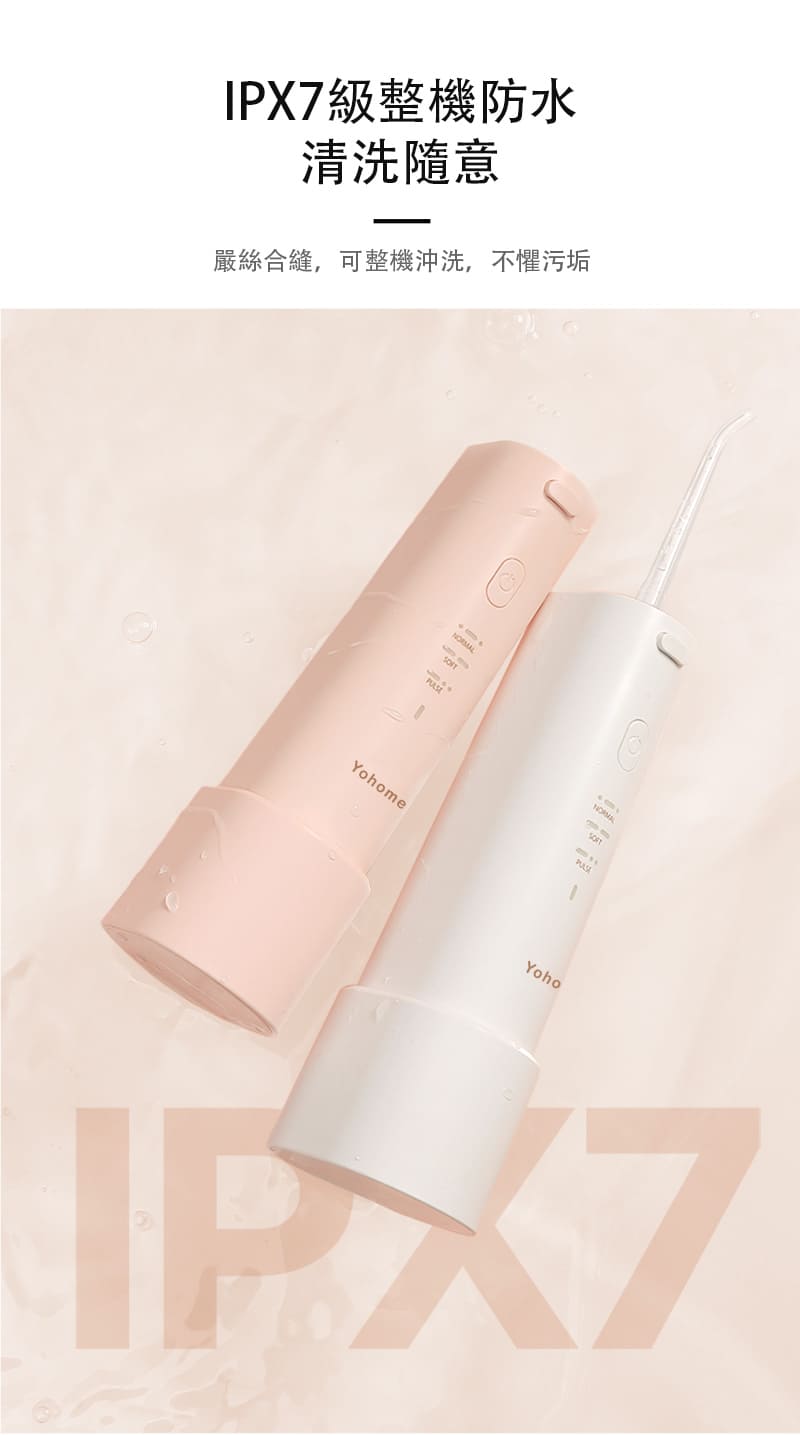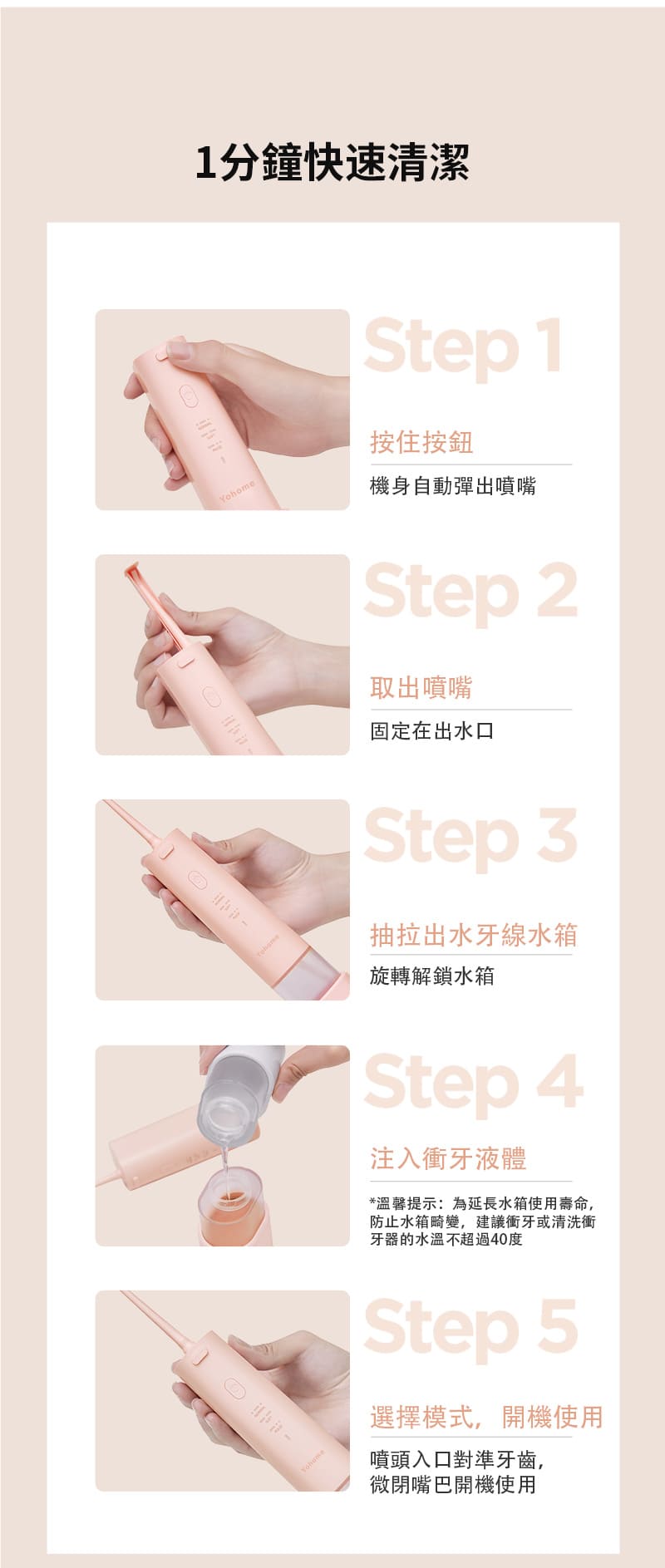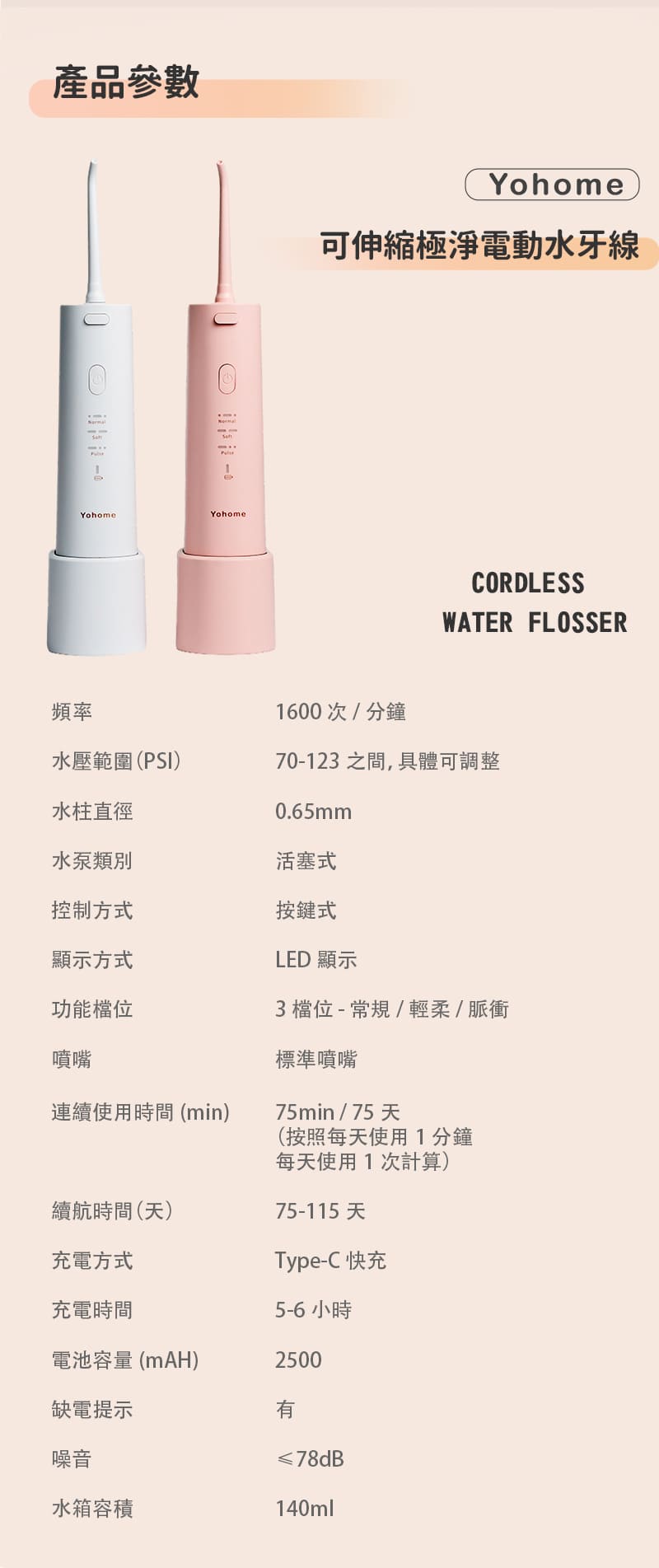 Color: white, pink
Net weight: about 0.245KG
Gross weight: about 0.68KG
Product size: 170*65*50mm
Packing size: 265*196*62 mm
Packaging font: Japanese + Traditional Chinese
---
Material: ABS
Flow rate: 5V/1A
Voltage: 3.7V
Rated power: 7.4W
Waterproof rating: IPX7
Water pressure strength: about 70-120PSI
Battery capacity: 2500mAh
Charging time: about 5 hours
Water tank capacity: 140ml
---
Accessories:
Charging cable, nozzle*4, host, nozzle storage box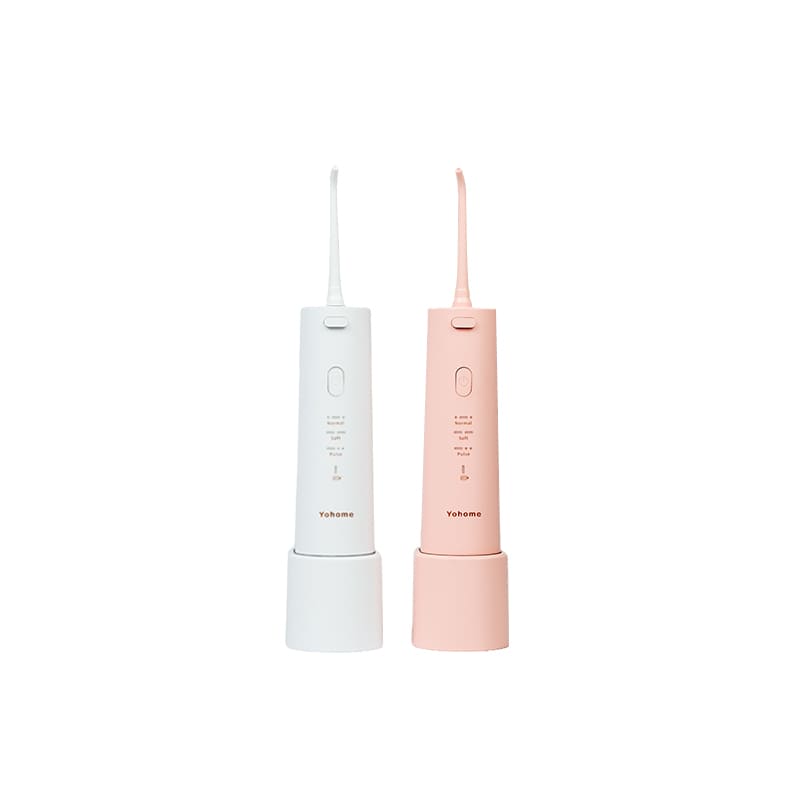 Authorized goods
Warranty Period : 1 Years
---
Notices
The recommended users of this product are over 12 years old.
Stinging or slight bleeding may occur when using this product for the first time. This is because the gums have not adapted to the impact of the high-speed water flow from the nozzle. This phenomenon will generally improve within one to two weeks. If it does not improve, please stop using this product and Consult a dentist.
This product can only use Yohome special nozzles, Yohome will not bear all the consequences caused by the use of unofficial nozzles.
This product is only used for cleaning teeth, please do not use it for any other purpose.
This product is only a personal cleaning product, please do not use it by multiple users at the same time.