XPREEN Wireless Charging Blackhead Remover with LED Lighting
Brand: xpreen
Model: XPREEN-XPRE037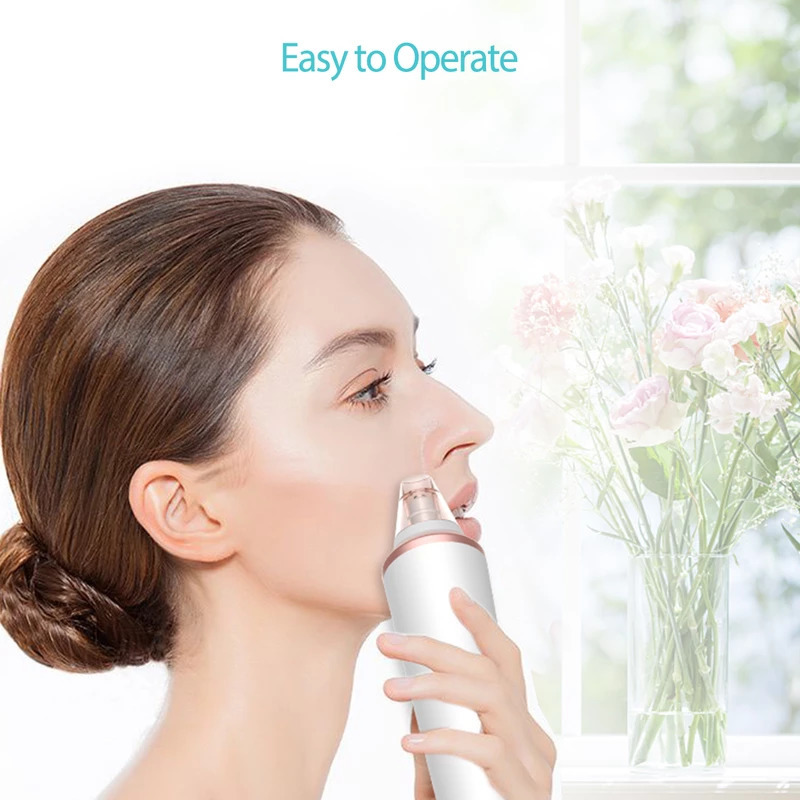 XPREEN extremely clean blue light blackhead acne machine using foreign air pump design, strong suction force, easy to remove blackhead acne, so that the face re-energization, reduce fine lines. Equipped with three suctions to adjust different strengths (soft, normal, strong), pore cleaners are suitable for a wide range of skin types. Four different nozzles clean pores deeply, removing blackheads, dead skin cells, dirt, grease, and reducing fine lines and tightening pores.
IPL beauty treatment design, blu-ray helps to shrink pores large and eliminate acne. Durable and fast charging with high-capacity lithium batteries. The machine can be fully charged for 3 weeks (twice a week for 5 minutes each).
Product Features:
Imported air pump, strong suction, easy removal of facial blackheads / acne

The four-speed suction force is adjustable and is gentle and suitable for skin of different properties

Four probes, a variety of functions, 袪 blackhead, go blackhead, acne, grease, dead skin, fade fine lines, pull tight

The probe is accompanied by LED lighting, which allows for more light when used and is convenient for home use

High-capacity lithium battery, fast charging, full once for 3 weeks (according to 2 times a week, 5 minutes at a time)

Charging light for a clear understanding of the charging situation - the probe can be cleaned and reused with clean water after use

Compact and portable, plugged into the wireless charging stand, standing space saving, avoid hand squeeze, clean and hygienic

The box comes with stainless steel acne needles and charging cables
How do I use it?
Clean the face first so that the pores are comfortable.

Insert the isolation pad into the slot at the top of the cleaner, select the appropriate probe and mount it on the nozzle.

Press the ON/OFF button to start. The minimum suction segment is the default.

Press the suction adjustment button up and down shortly to select the appropriate segment.

Gently place the suction head close to the black head position you want to remove and gently move the suction head.

After cleaning, press the ON/OFF button to turn off the power.

Remove the suction head to remove dirt from the cotton stick and clean it.

If the use of ambient light is insufficient, you can press and hold the ON/OFF button to turn on LED light assist lighting.