【FREE Oximeter】SIQURA 75HG Hospital Grade Surface Disinfectant & Protectant - 500ml + Mobin Multi-Purpose Intelligent Nano Sprayer
Brand: SIQURA 澳安然
Model: SIQURA-SURFACE-500ML-MOBIN-GY
Set Included:
SIQURA 75HG Hospital Grade Surface Disinfectant & Protectant - 500ml

Mobin Multi-Purpose Intelligent Nano Sprayer - Grey
FREE Mobin Oximeter x 1
---
SIQURA 75HG Hospital Grade Surface Disinfectant & Protectant | Listed on ARTG | Kills 99.999% of Bacteria | Against COVID-19 | EU E14476 Test Certification
Advanced antimicrobial




defense for your surfaces
SIQURA Hospital Grade Surface Disinfectant & Protectant destroys bacteria and locks onto surfaces to provide 24hrs of active defense on high touch surfaces and up to 30 days on low touch areas. It kills 99.999% of bacteria and is effective against viruses including COVID-19.
Most disinfectant products evaporate within a short period of time, leaving surfaces vulnerable to recontamination. SIQURA 75HG is a three-in-one solution. It cleans, disinfects and then remains bonded to create a self-sanitising surface that continues to defend against bacterial attack.
---
How do you use SIQURA 75HG?
Ensure the surface is clean and dry. Spray SIQURA 75HG over the entire surface making sure it is completely covered.
Allow to air-dry. Do not wipe surface as this will remove the coating before it's had a chance to bond. Once dry, the antibacterial active is locked onto the surface.
Surface is now secured and will defend against bacterial contamination for up to 24hrs on high touch areas and 30 days on low touch areas, unless heavy abrasion occurs.
---
How friendly is SIQURA 75HG?
Rather than poisoning microbes, SIQURA 75HG uses a small electrostatic charge to kill microorganisms, making it suitable for use in healthcare, childcare, education, commercial and domestic environments. It can be used on a wide range of surfaces and high touch areas including counters, door handles, bathrooms, floors, furniture and seating. Rapidly degrading, SIQURA 75HG breaks down to form simple organic compounds — reducing the potential for negative environmental impacts.
Solvent-free

No chlorines

No bleaches

No carcinogenic compounds

Non-oxidative

Non-flammable

Bio-friendly
---
How durable is it?
SIQURA 75HG uses Quatlock technology to bond the active antimicrobial to most surfaces for long-lasting defense. SIQURA 75HG is listed on the ARTG (Australian Register of Therapeutic Goods) as a Hospital Grade Surface Disinfectant that protects surfaces for up to 24 hours in high touch areas and up to 30 days in low touch areas.
Australia TGA certify (ARTG - ARTG ID 338686) SIQURA 75HG Hospital Grade Surface Disinfectant & Protectant can effective against 99.999% of bacteria including Human Coronavirus (COVID-19) [Click here for details]
---
What is it effective against?
SIQURA 75HG has been tested according to the following methods EN1276, EN13697, EN13624, ASTM 1053, EN 14476, AOAC 991.47, AOAC 991.48 , AOAC 991.49 and ASTM E2149 and is effective against a broad range of bacteria and viruses such as Human Coronavirus E229 (including COVID-19), Murine Hepatitis Virus (MHV), Staphylococcus aureus, Enterococcus hirer, Escherichia coli, Pseudomonas aeruginosa and Salmonella choleraesuis.
---
Ideal for use within:
Healthcare: Hospitals & Medical Clinics

Hospitality: Restaurants & Cafes

Education: Childcare, Schools, Universities

Public Transport: Buses, Trains, Trams

Retail Spaces: Counters, Touchpoints

Lifestyle Environments: Gyms & Fitness

Homes: Furniture, Floors, Fixtures

Vehicles: Cars, Vans, Trucks
Made in Australia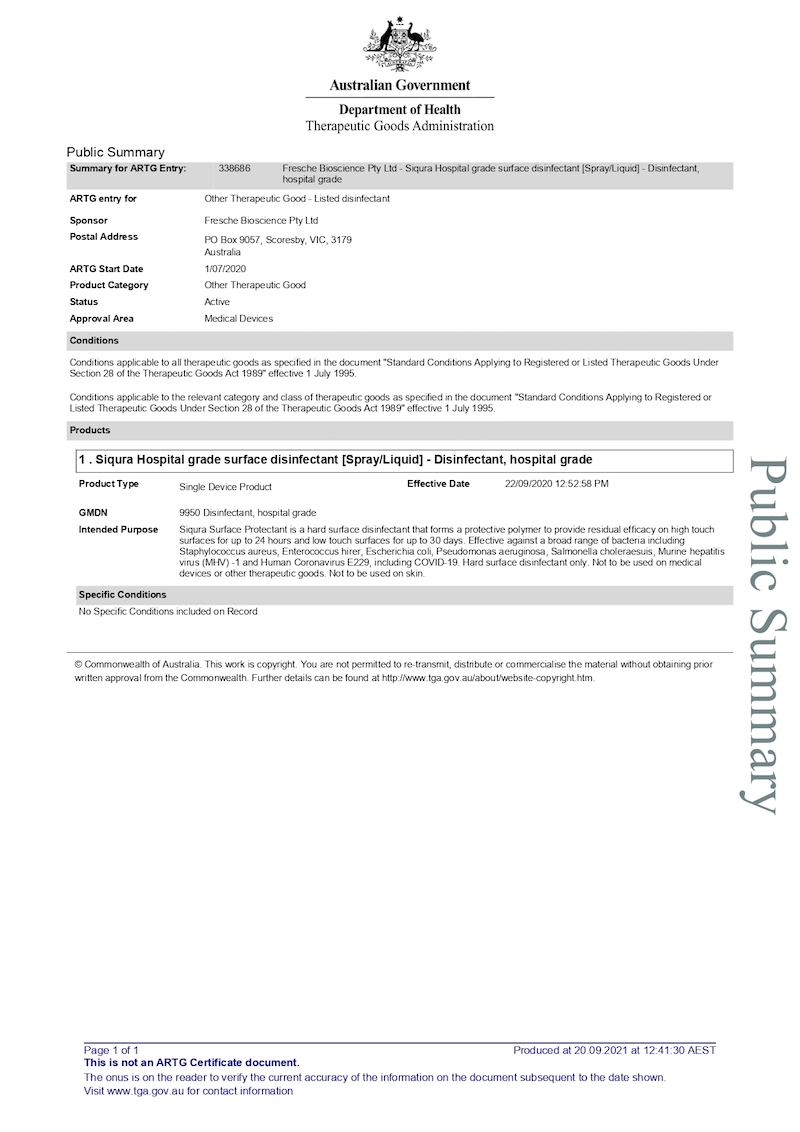 There are other capacities:
SIQURA 75HG Hospital Grade Surface Disinfectant & Protectant - 5 Litre
---
Mobin Multi-Purpose Intelligent Nano Sprayer - Grey
Kill germs in seconds~ Simple and easy to use~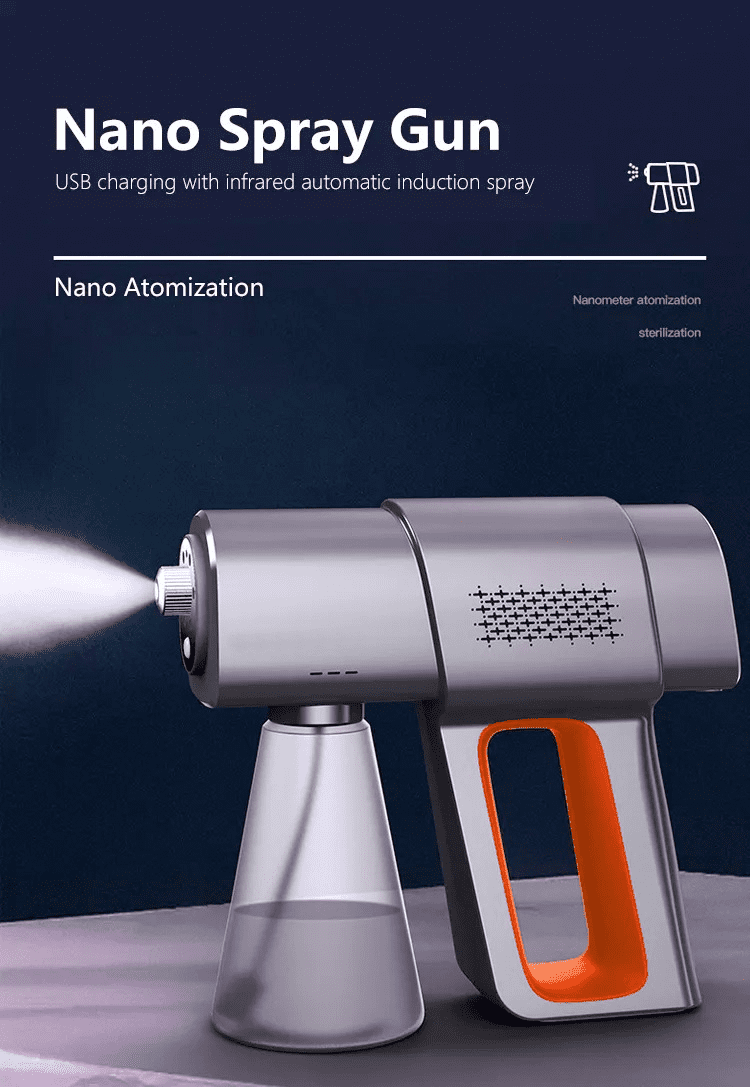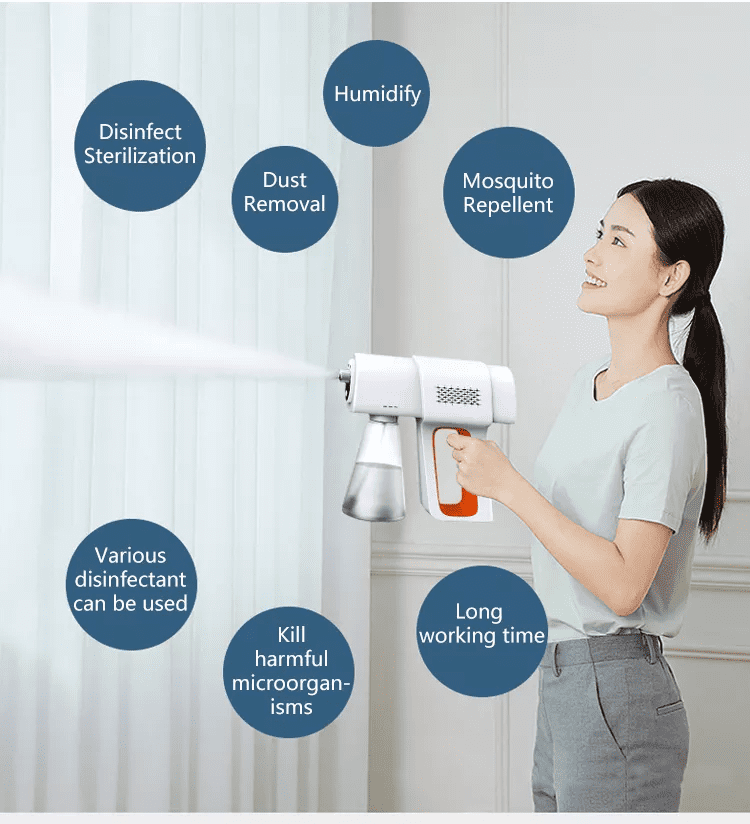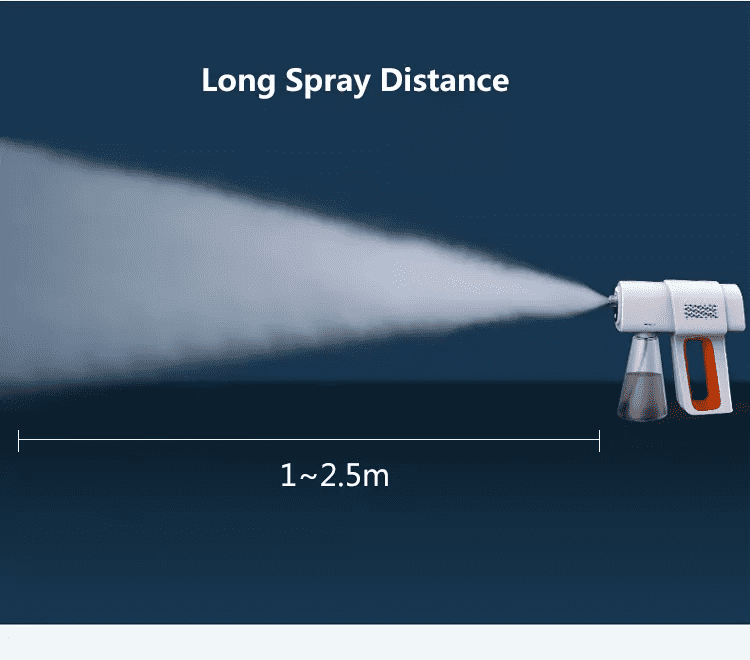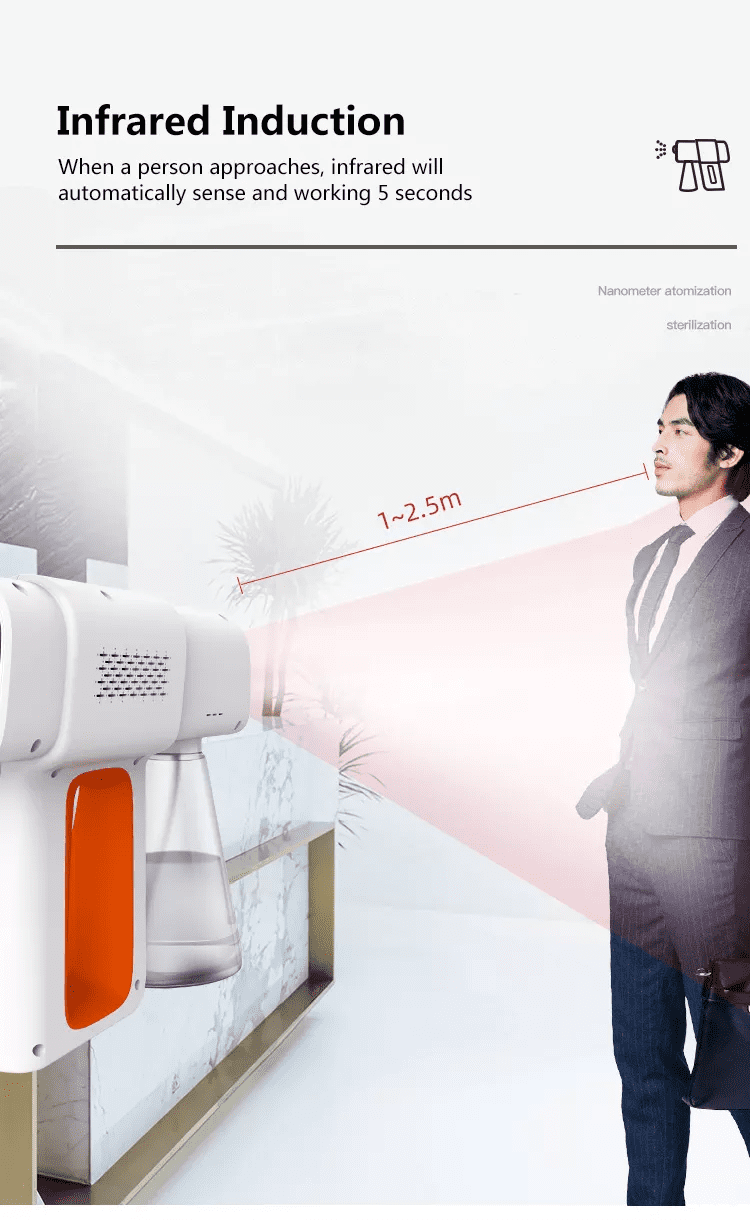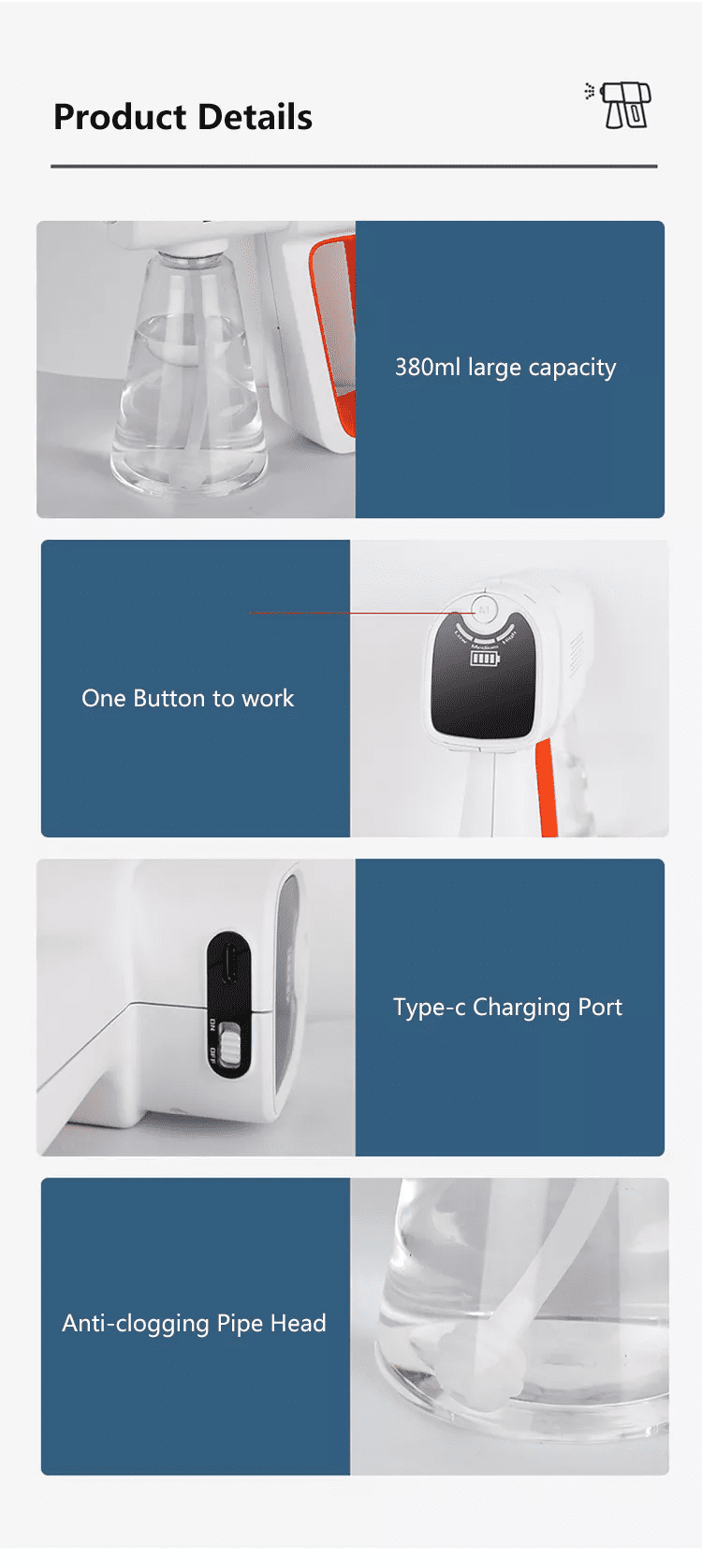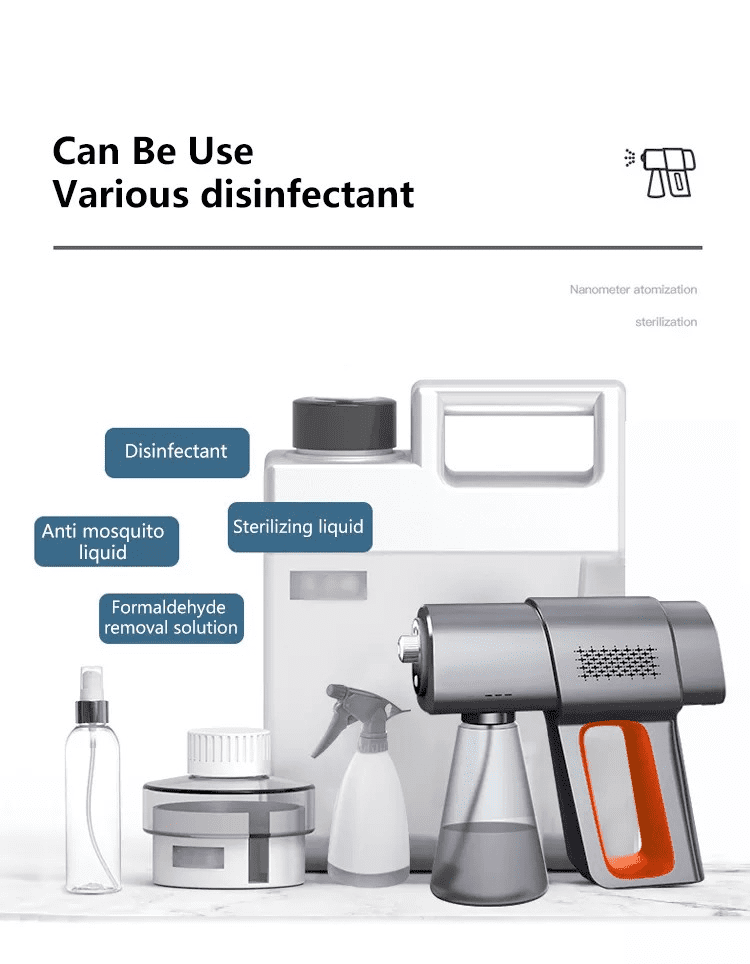 Multiple use,nano sprayer
Support infrared human body induction
Three gear adjustment
5000 rpm high pressure air pump
Adjustable nano nozzle
One-key operation, simple and convenient
Type C fast charging, safer charger
Can be used in multiple scenarios
---
Specifications:
Working voltage: DC12V
Rated power: 25W
Water container: 380ml
Product weight: about 950g
Charging voltage: DC5V-1.5A
Battery capacity: 2200MAh
Spraying distance: 1m~2.5m
Charging time: about 4-5 hours fully charged
Battery: lasts 60-70 minutes
Spray particle size: 8-20 microns
---
Package contents:
1*Nano Sprayer
1*USB to Type-c Charger
1*User Manual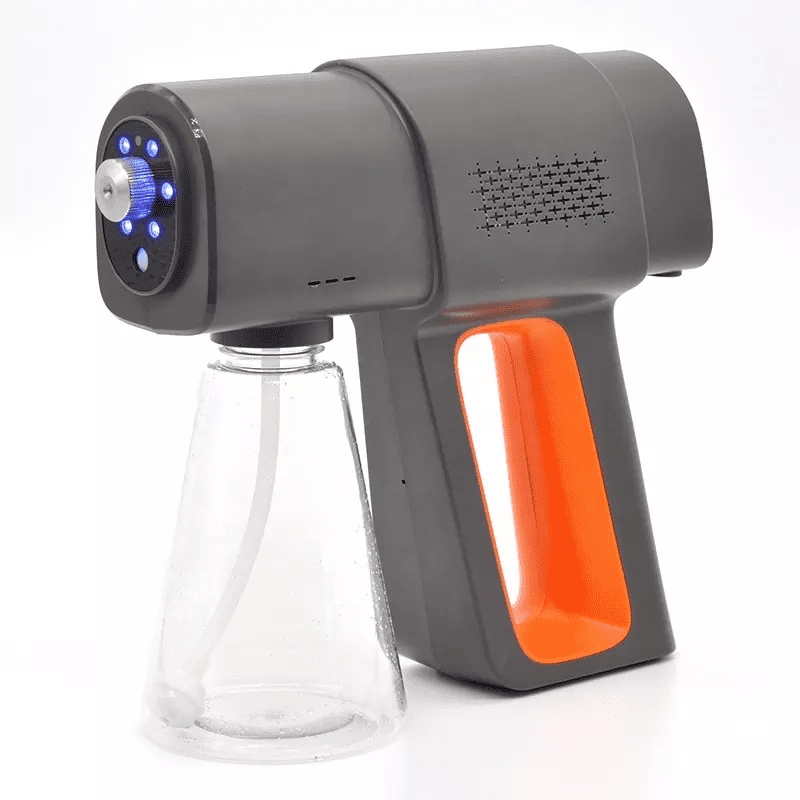 Notice
1. When the power is insufficient, the spray distance will be shortened.
2. When filling the liquid, do not measure, put it upside down, or shake it violently, so as to prevent the liquid from entering the body from the air guide hole and damaging the equipment.
3. Do not use it while charging in normal mode.