SENTEQ AquaHeat Inflatable waist brace (SQ3-O017)
Brand: SENTEQ
Model: SETQ-00016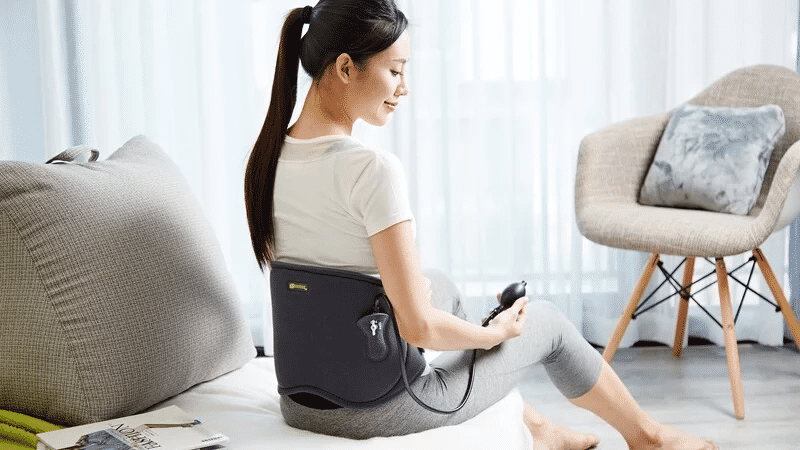 Senteq AquaHeat Inflatable waist brace
The AQUA-Energy Healthy Inflatable Waist Brace provides the heat and warm to help a good blood circulation and reduces the injuries.
The temperature increasing is a reaction of water molecule and special nano material. This reaction will bring a resonance with F.I.R (Far Infrared Ray) under normal skin temperature. Those are all physical changes without any electric power.
Comfortable
Inflatable back cushion provides support, relieves pressure, and reduces disc compression to the spine
Convenient
Instant air adjustment with a squeeze of the hand pump
Adjustable
Easy to adjust the brace compression

Size
Waist Cir. 47"
Authorized goods
Made in Taiwan